Another weekend is finally here, although I still work 7 days a week, but it is a little slower start to the day on the weekends. I have been very busy and will be again this weekend. As many of you know Deborah and I take care of disabled adults in our home. In April is our annual review when the government comes in a looks over all our paperwork and make sure we are doing it. It takes weeks to get everything in order. I got through it last April (with some help from my daughter), which was the first time I got everything in order by myself. My wife was in a rehabilitation hospital during the time I was preparing. One of the people we care for died the week before the reviewer arrived. She needed a lot of care during her last month. Since then I got behind on some of the paperwork because I was so tired after March and April. I normally do not allow myself to get behind on anything. Once this review is finished I should be able to stay caught up through to next year.

So why am I explaining all this? I just want to let everyone know that when I do not get to every promotion post on my Discord Channel it is because of this.
Winter is still hanging on here. On the positive side we have had a couple of days above freezing for highs. Some of the Spring birds are returning, which is always nice to see. Spring is getting closer and I am ready for it.
I think I have a nice selection of flower photographs, along with a few others to share with you today. I think you will enjoy this first photograph, of "twin" roses. I took the the photograph at the point of the bloom that I think is the best looking...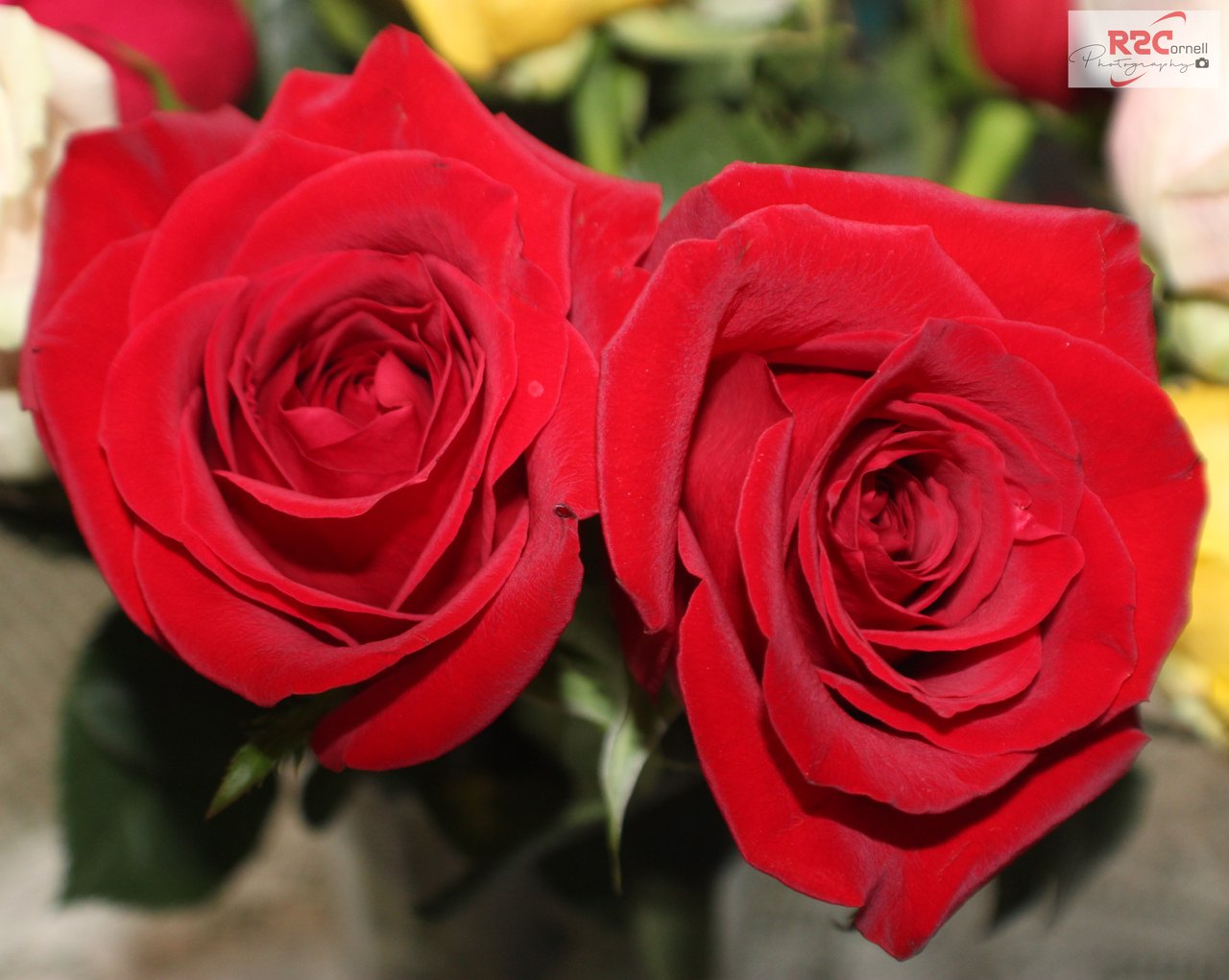 I took this next photograph when I took the trip to my rental property. This was taken at the end of the private road where the rental place is. It may still be winter, although it was so beautiful I had to capture this view: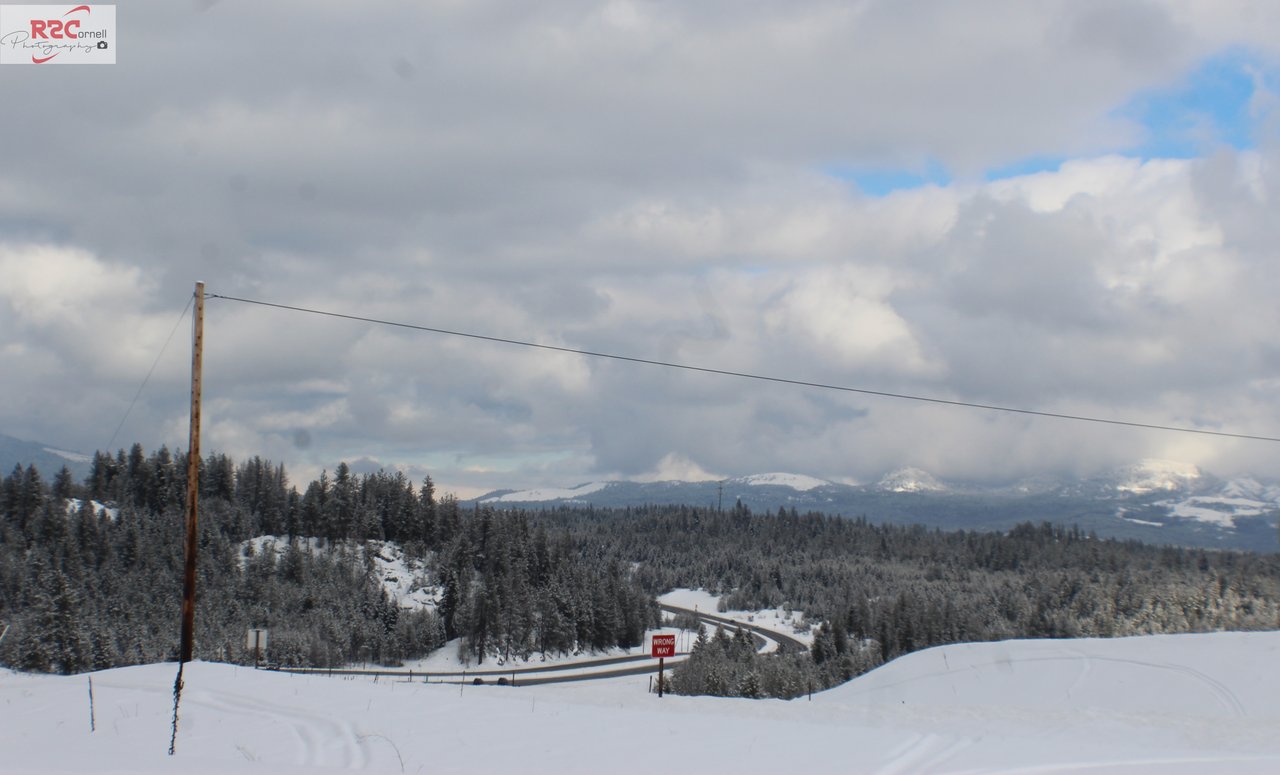 Because I am looking forward to Spring I thought I would share a photo of part of my garden. This is my potato patch. I planted them 2 months late because of the chaos I was going through in early Spring. I ended up with one of the most productive patches and have had plenty of potatoes for the winter and have shared some with my daughter and granddaughter.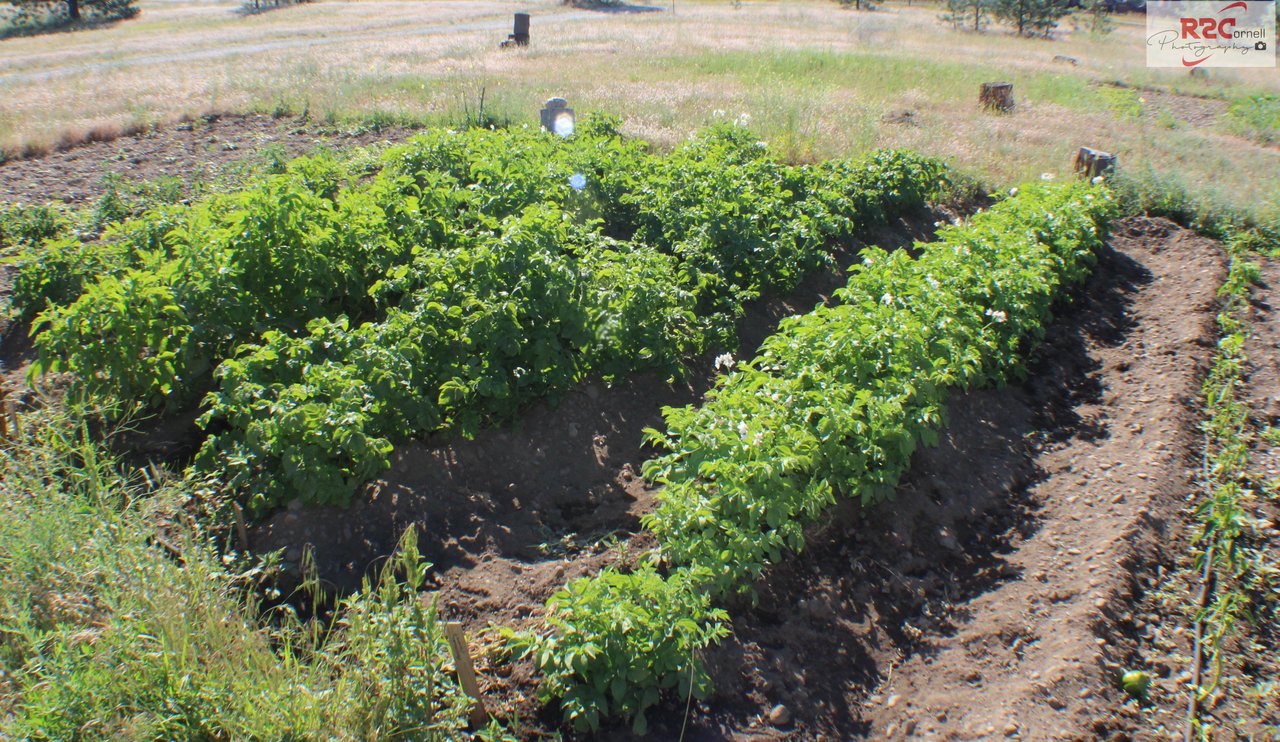 Because of our short growing season and the fact that fresh greens for salads can be expensive in the store, I have a room that I grow salad greens in most of the winter. Here is a fresh plate of salad (my breakfast meal).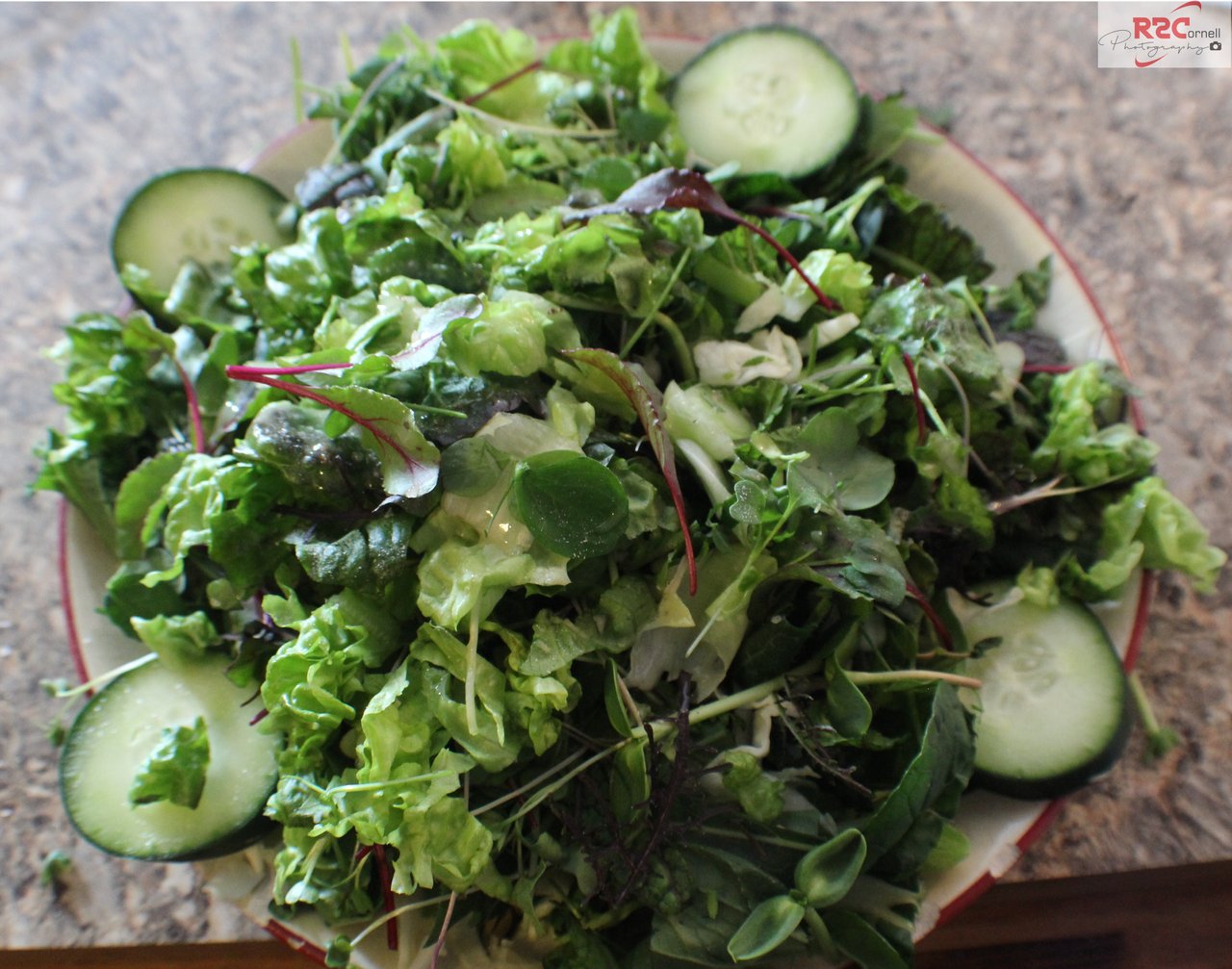 The cucumber is the only thing I did not grow myself. I do have some cucumber plants in small pots that are ready to go into larger pots. These I will move into my small greenhouse when I get it cleaned up and heated. Then I will be eating cucumbers many weeks before they can be planted outside.

Here is one of my Dahlias that i grow in containers. I am sure I posted some photos of this one last Summer. I may try and pick up another variety this year: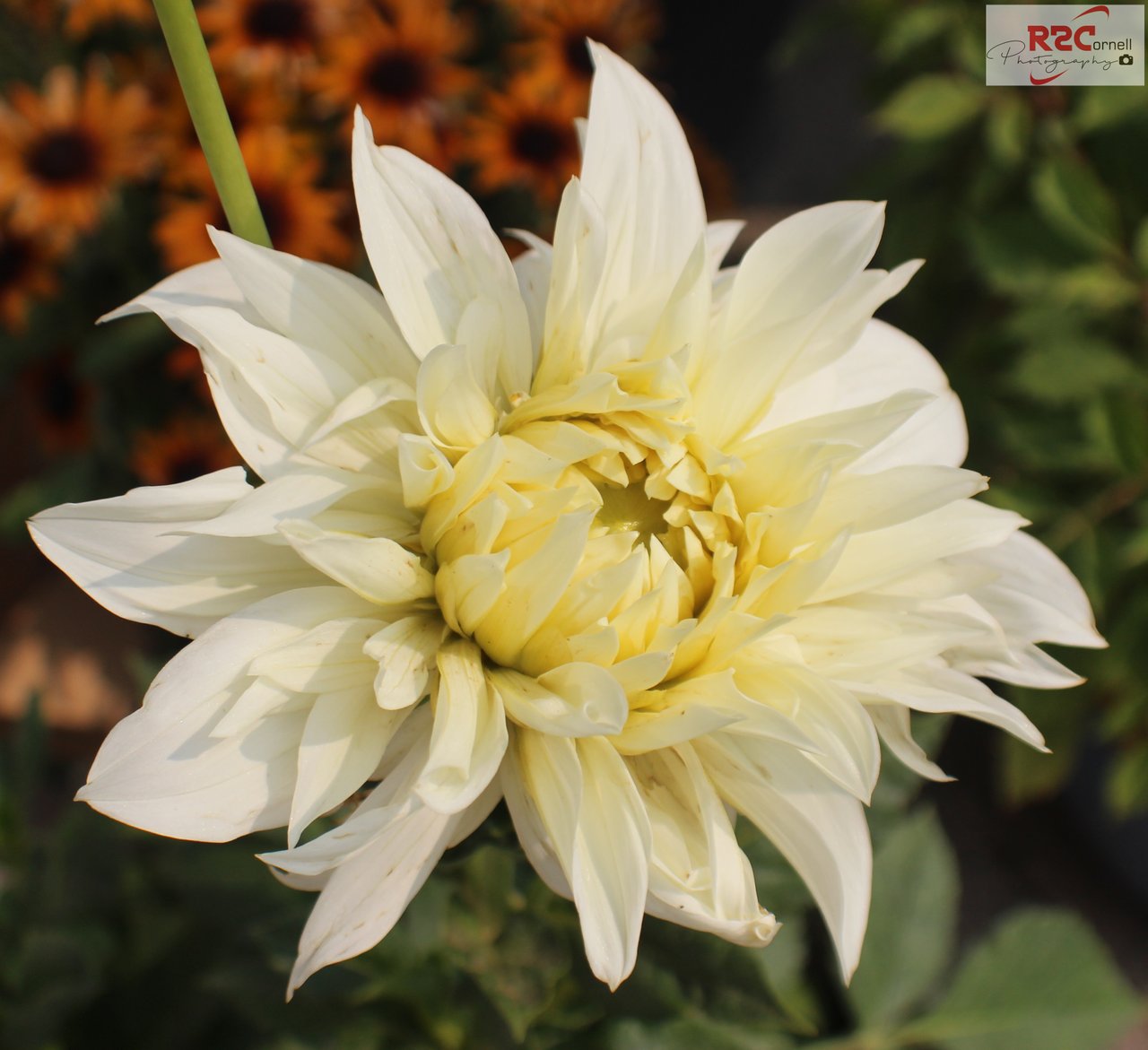 For my last photograph I decided on my pink African Violet. I recently shared my blue one. I like each of the colors equally. I am "keeping my eye open" for another variety, but have not been to a garden center yet this year.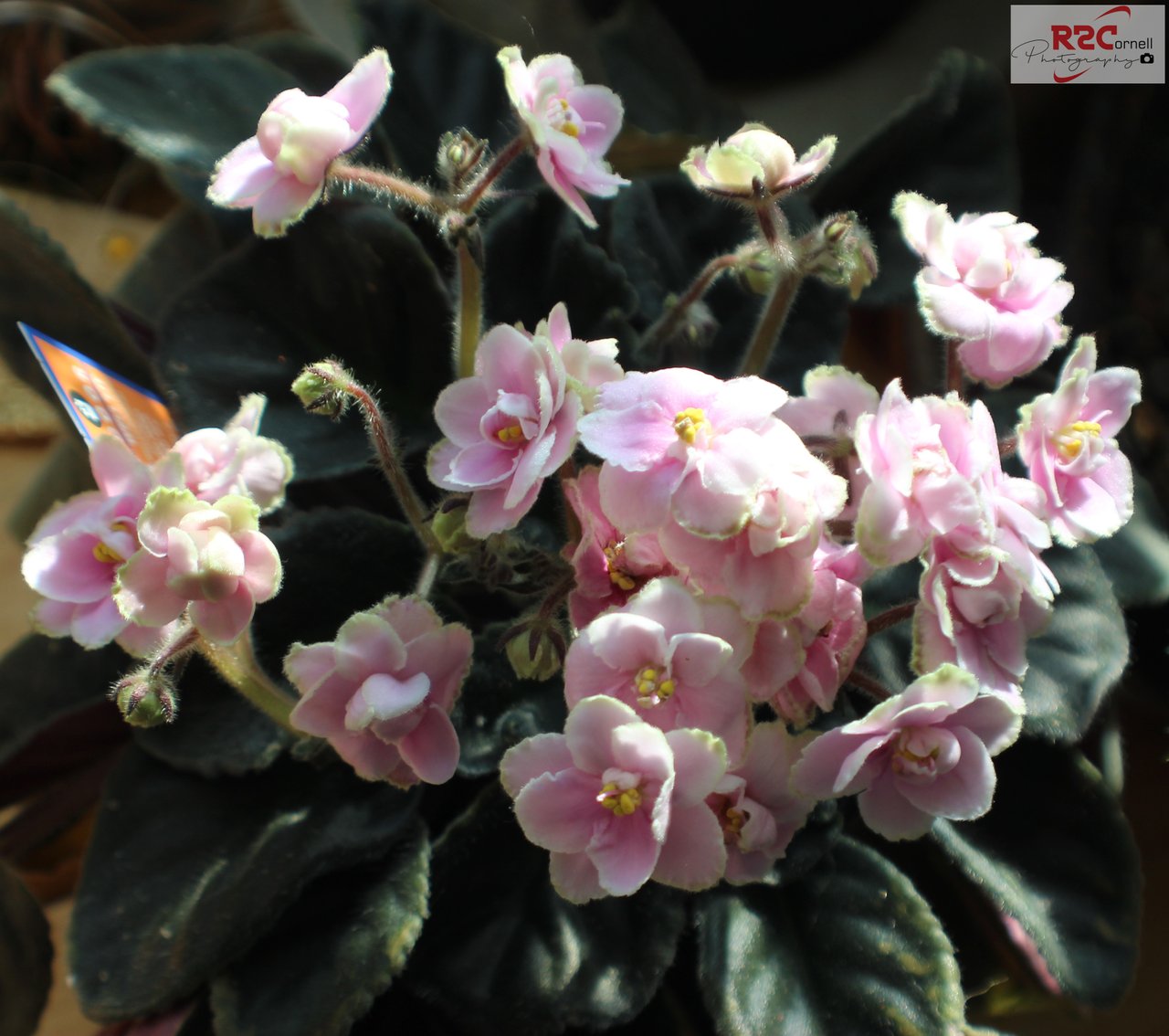 This brings us to a close of another weekend's post. As always I hope each person finds something that they enjoy.
The Discord server for
@r2cornell
continues to evolve. The invite link seems to change periodically so as of this writing this is the current invite link:
https://discord.gg/4SwNr4
. We continue to come up with a post-of-the-day, when we can. The post is chosen from those listed in our Post-Promotion section of the server. The Post-of-the-day winner earns a 100% upvote from me. Then the best comment receives a 50% upvote. Check the rules on the server channel. You have to leave an introduction in the appropriate section to be eligible. I am impressed with the support everyone is giving each other. Come pay us a visit. If the invite link does not work let me know and when I reply to your comment I will paste a new one for you.

I am using a Canon EOS Rebel T5 for all of these photographs, except where noted.
Upvotes and resteem are always welcome. In the event anyone wants to use one of my photos please ask and give me credit.

I do have something I wanted to touch on and maybe someone can clarify it for me. I have many who leave comments and upvote, but their vote is zero. They sometimes upvote their own comment as well and it too amounts to zero. So my question or concern is: does doing this just keep your VP (Voting Power) down?
I am the mind that it does not help you. I believe that following (in this case me), is more important. I recently stopped following those who are not following me. Increasing your followers is part of building your presence here on Steemit. There may come a time when I may reply to comments, although if you are not following me I may not upvote, or upvote at a lower rate. With 290 comments on last weekend's post I have to spread my VP out so it it is a decent upvote. That last post I hit number one for the most comments in a day. That is a first. I usually come in in number 2 or 3 spot. So thank you to all who left comments.
NAMASTE