I am not a professional photographer.But sometimes my mind is danceing like I am the best photographer in this world.It is true that I like to take photo.I have said many times that photography is my passion.
Today while I am scroling my computer screen I saw this picture may be taken last year.It's a blooming "Dalia" .I don't have any idea about the name of this flower in common tounge but in bangla the name of this flower is dalia.
The campus of this inistitute is just like a flower garden.
I took this picture may be last year,I am not sure.I used my samsung J5 mobile camera to take the capture of this picture .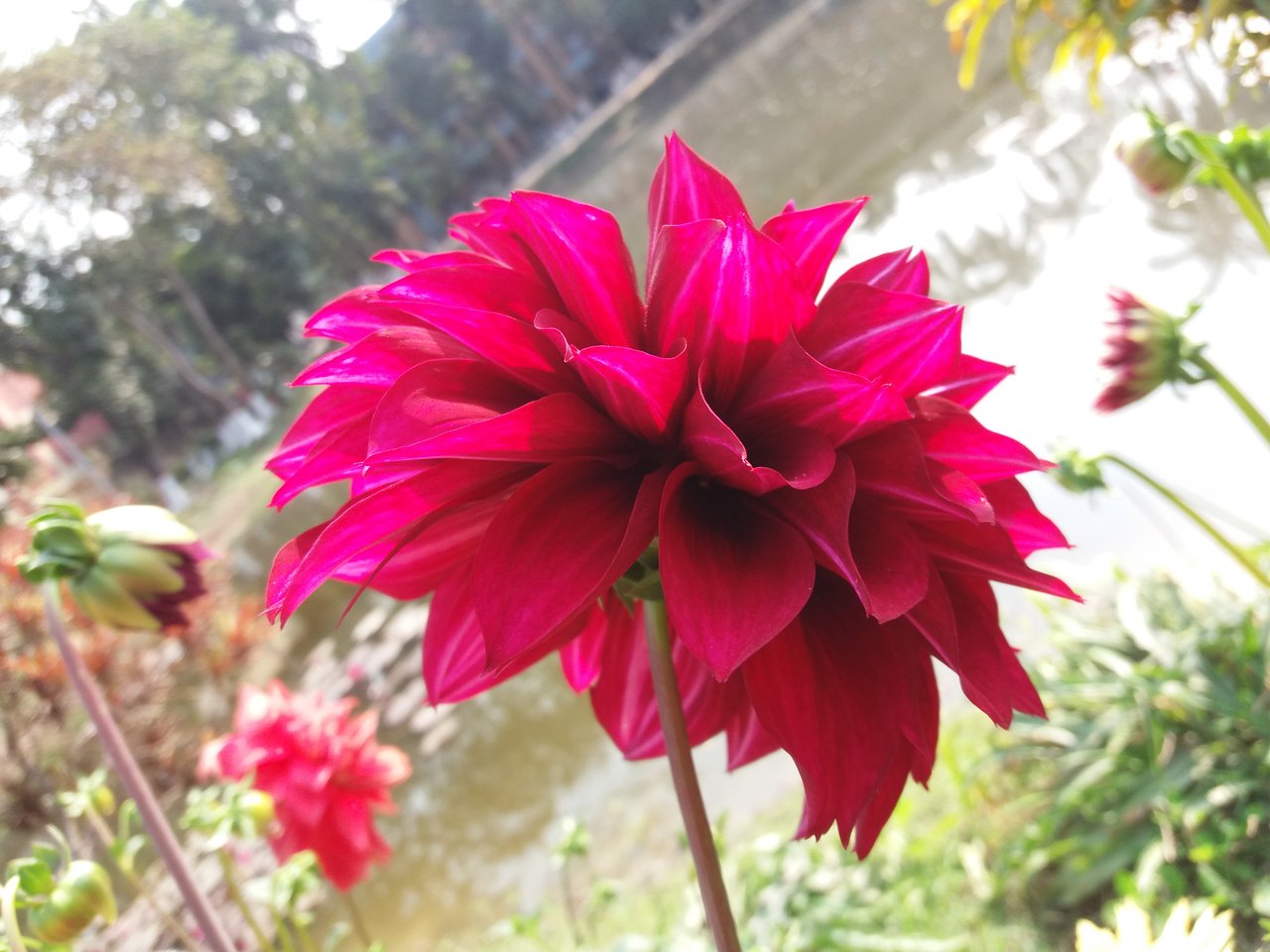 Flower is always loved by me.I think flower is the gift from the creator for us . It is called the beauty of queen.
I don't have any interest in red color but only in flower ,it doesn't matter what color it is.
Flower is just a flower ,there is no adjective in this world to explain the beauty of flower.