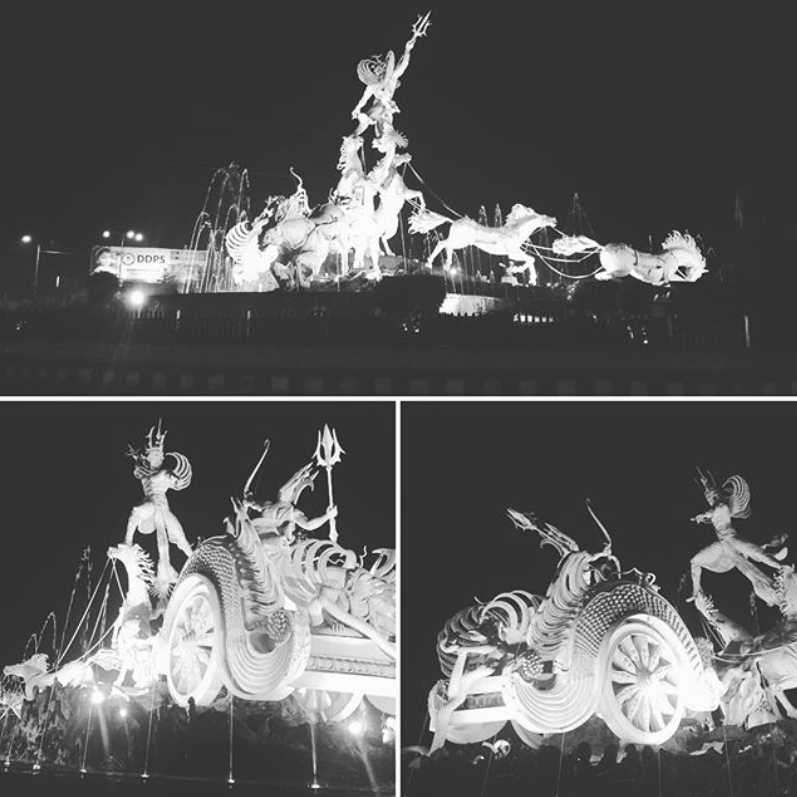 ---
In the epic Mahabharata there is Kurukshetra battle which lasted for 18 days. This was between Kauravas and Pandavas. Ghatotkacha was summoned by Bhima to fight on the Pandava side. Ghatotkacha was very strong and had caused great havoc in the Kaurava army. In particular, after the death of Jayadratha on the 14th day of battle, when the battle continued on past sunset, his powers were at their most effective.
At this point in the battle, the Kaurava leader Duryodhana appealed to Karna to use his divine weapon called the Vasavi Shakti. The Vasavi Shakti could only use it once and although Karna had been saving it for his battle with Arjuna, he had no choice and hurled the weapon at Ghatotkacha.
This statue is of Karna using the divine weapon on Ghatotkacha.
---


Created with Steepshot
View in the web app