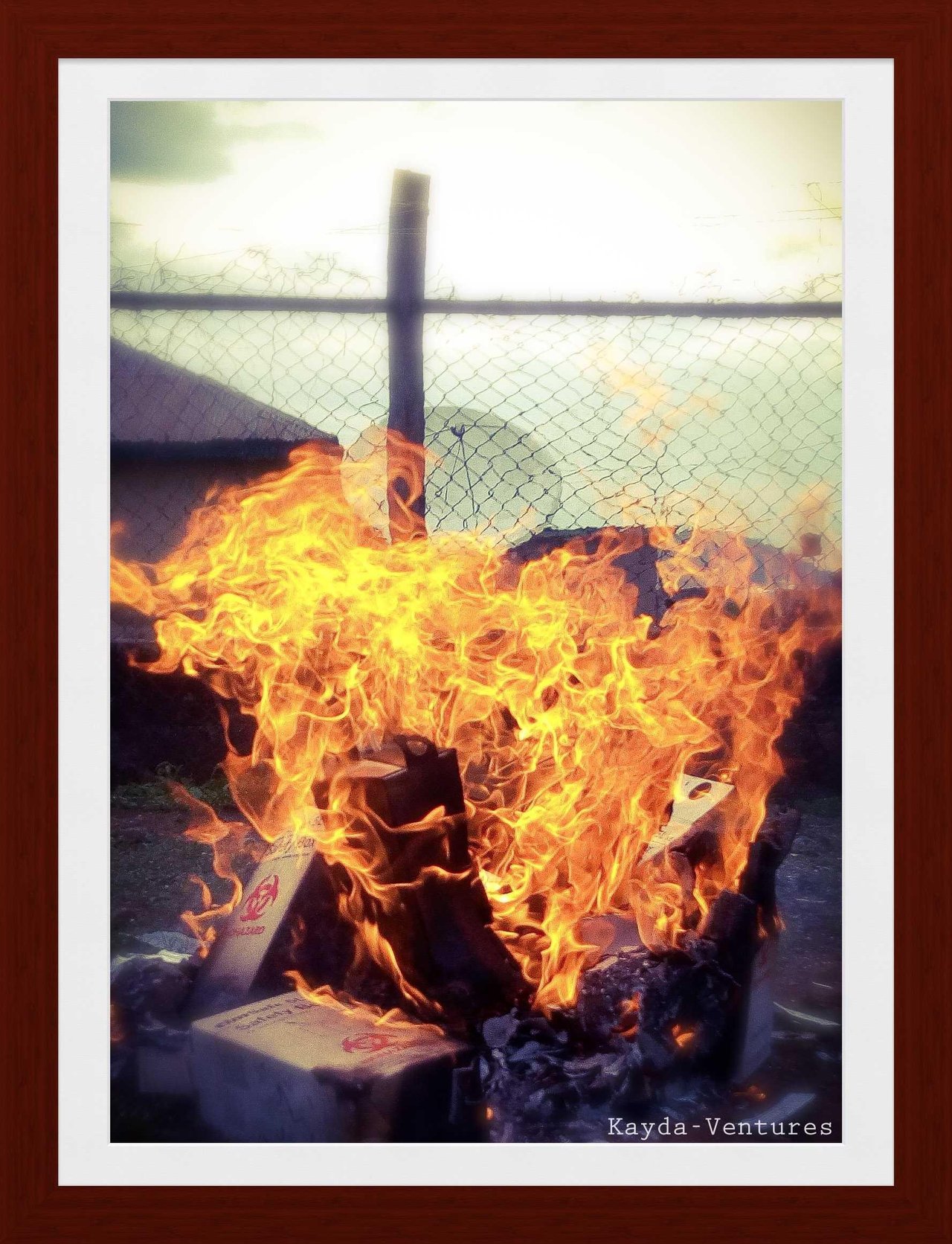 Hello lovers
Am here today with a picture of photography on phone (Infinix Note 4 Pro) and Edited on the same phone.
Many people believe and think their handheld phone is just for calls, messages and chats but to me, it goes a long way. It helps me to keep memories of things that happen around me.....
Just some few minutes ago, my mum decided to dispose off safety boxes used for FIPV immunization so I thought of what could be used to remember the moment. So I picked up my phone and snapped it.
After snapping, I ran inside to edit the picture and here I am with the picture.
I titled it # Fire Burn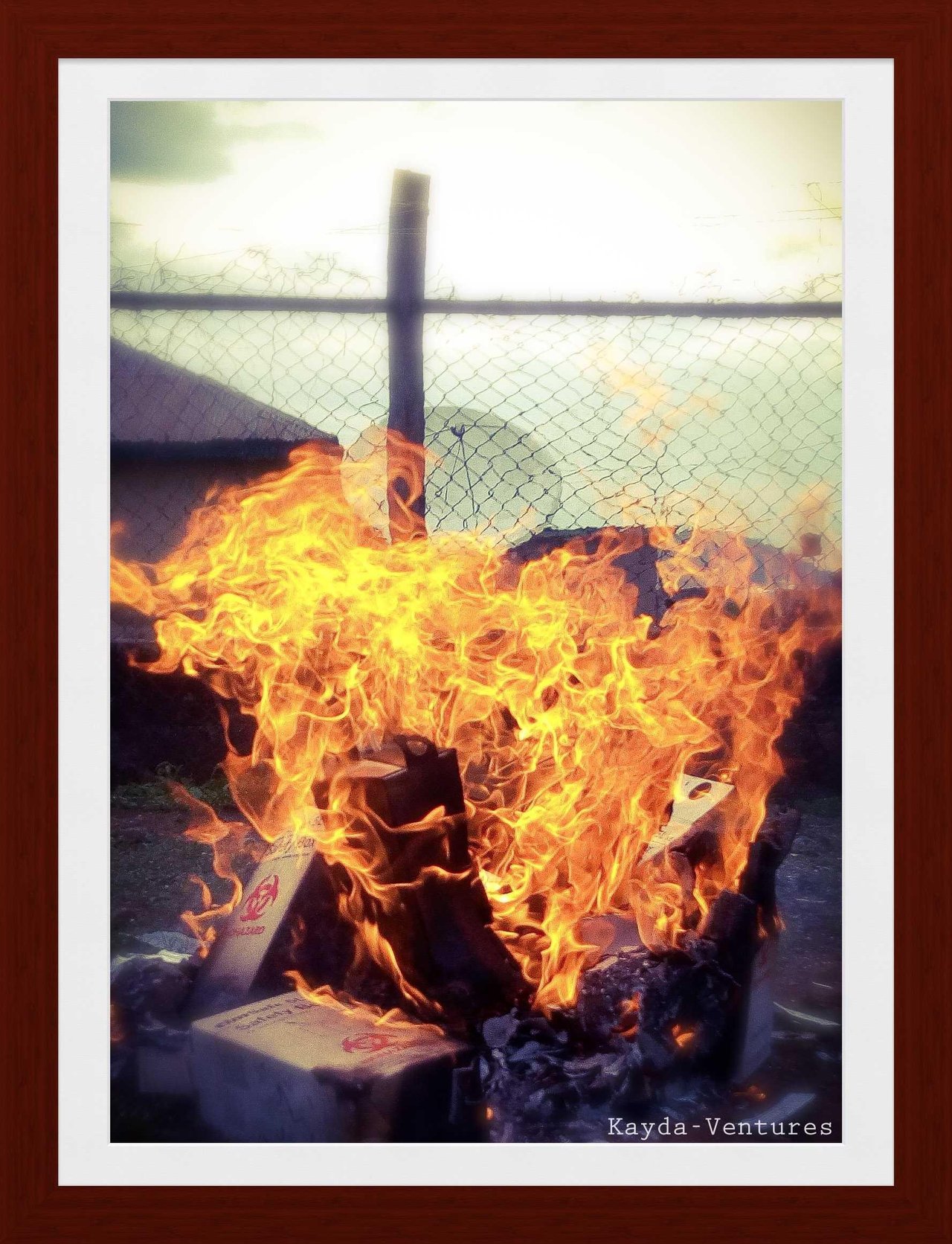 With love and great affection, I will appreciate your love through votes/comments/resteems.
Thanks...
😍 you all