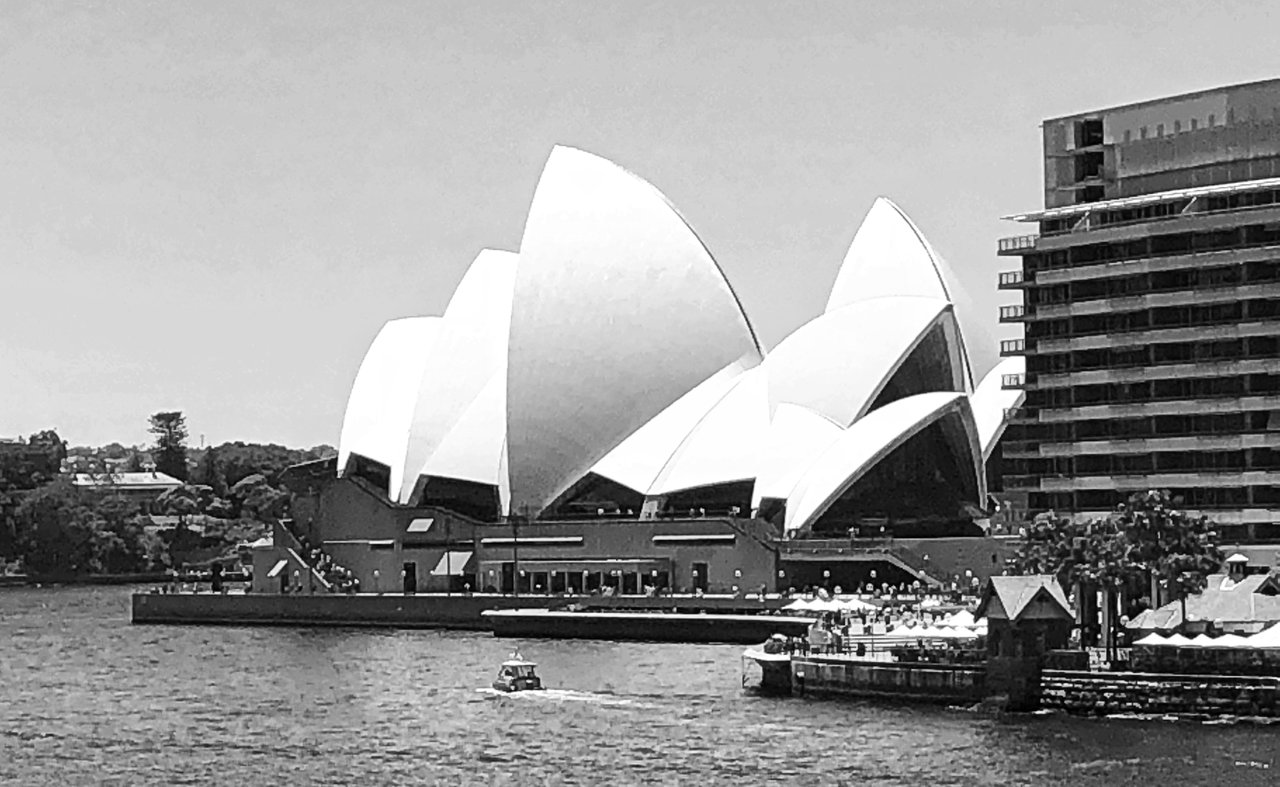 ---
The City Circle:
The City Circle line runs under the Sydney CBD from Central to Circular Quay before completing a loop back to Central again.
I needed to run an errand during my lunch break today and found myself back on the train headed around the City to Circular Quay. The views from the platform of this harbourside station are quite possibly the most picturesque in Australia, and I couldn't resist the opportunity to snap a few shots before racing back to the office.
It may only have taken me a minute or two, but taking the time out to enjoy the view and grab these photos was the highlight of my day.
Now, before you ask, yes, all of these shots were taken today with my mobile phone from the platform of Circular Quay station.
I hope you enjoy the view
---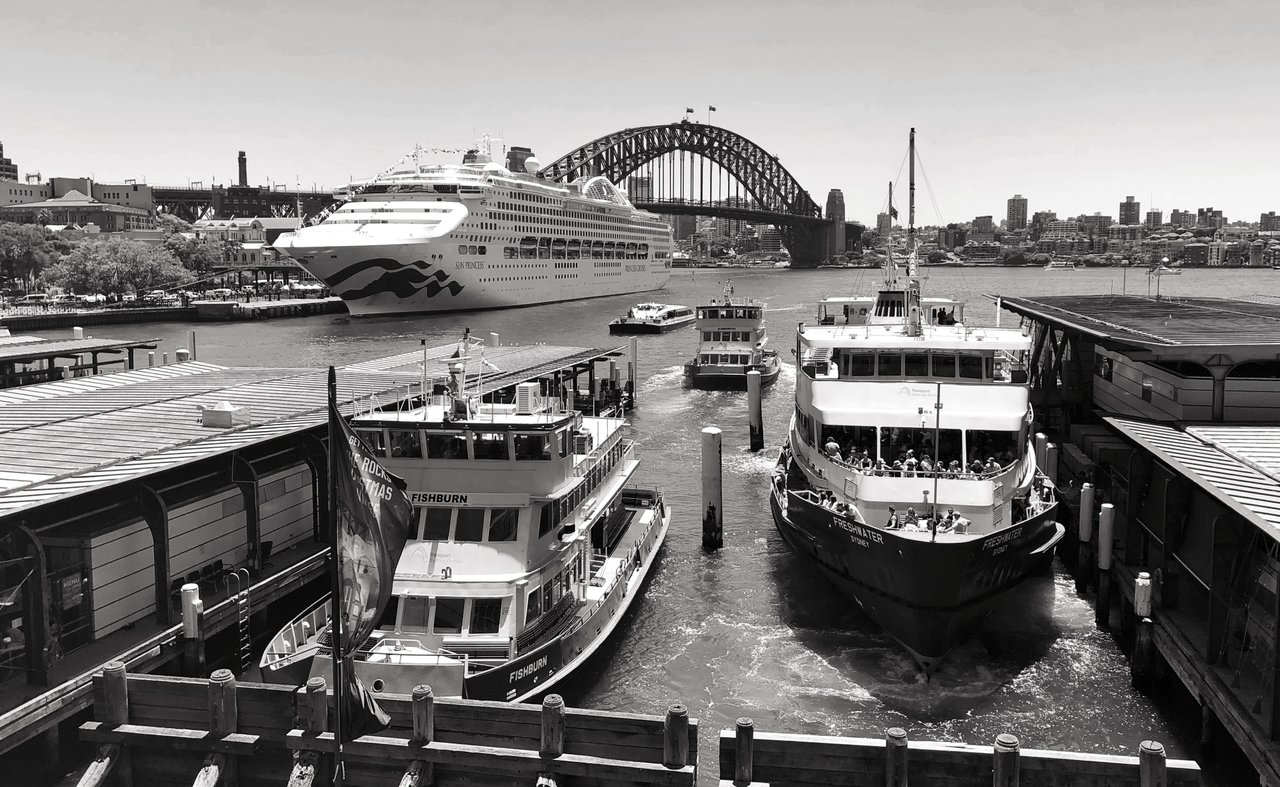 ---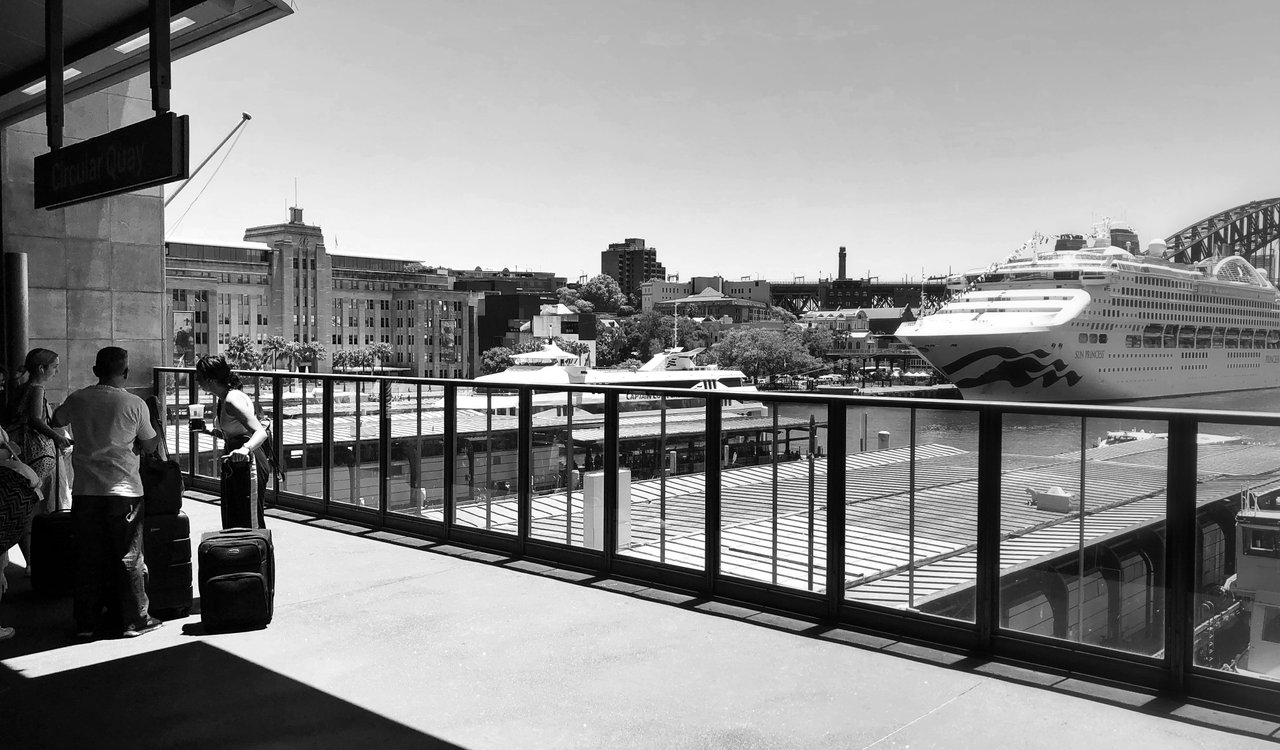 ---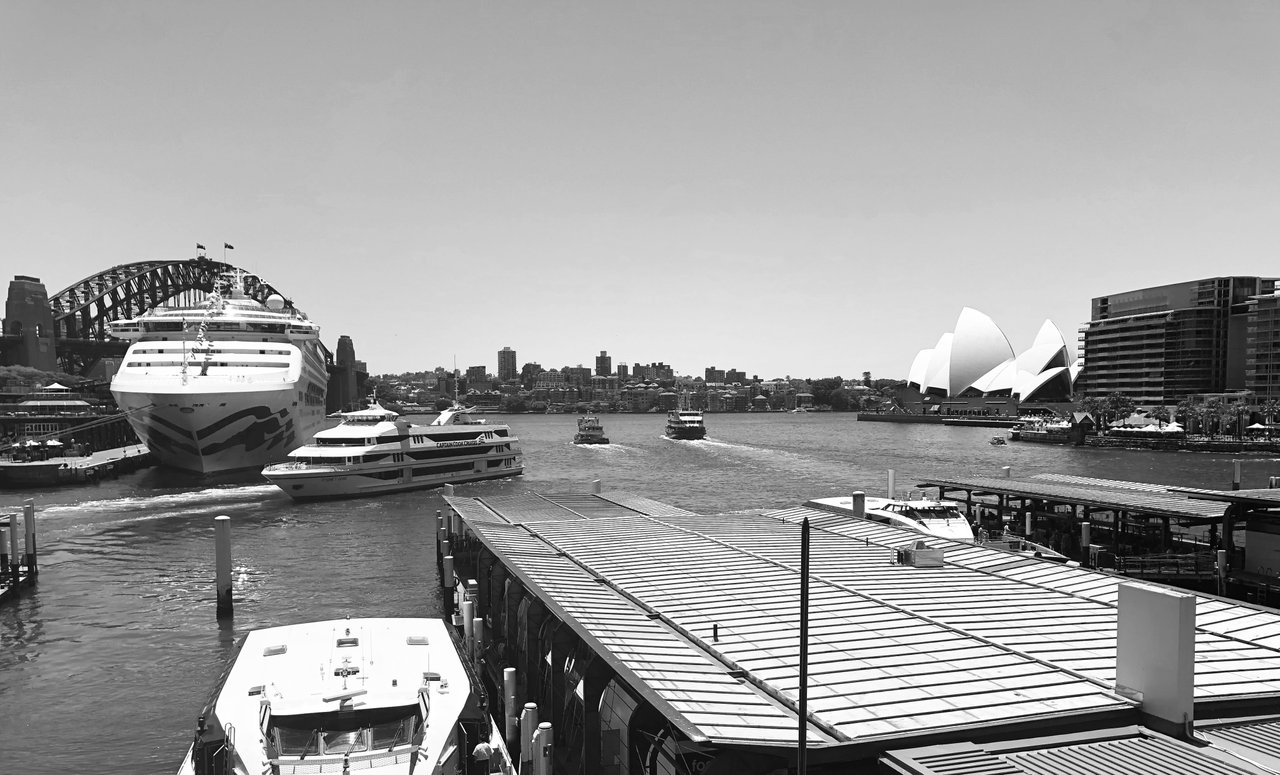 ---
About the project:
Living some 33km (21mi) from the Sydney CBD I spend quite a bit of time commuting back and forwards by train to the city. In fact, in an average week I spend about 7.5hrs on Sydney trains and probably a good 2hrs standing around waiting for them.
I usually use this time to read, write or listen to a podcast. For next week or two, however, I'm also going to spend some of that time capturing aspects of my journeys in black and white photos.
All of the photos will be captured, processed and posted from my mobile phone. I'm not quite sure how this will turn out, but hey, it will give me something new and interesting to do each day on my commute.
---