Hello Steemian Friends, I will share with you all users steemit some photos of the beautiful green grasshopper.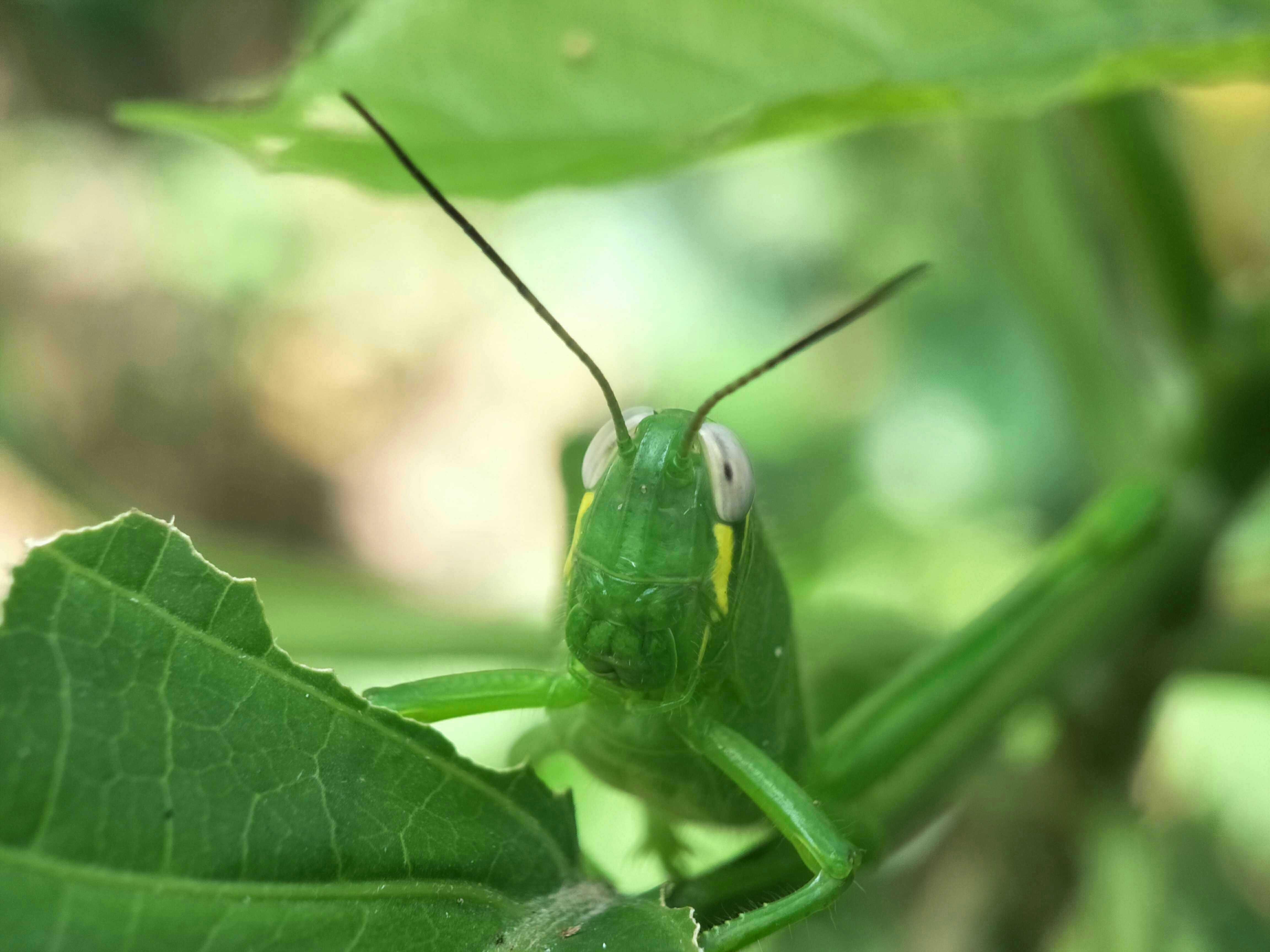 Steemit Companions, Grasshopper is one of the leaf-eating insects or herbivorous plants Orthoptera insecta class order with subordo Caelifera. Green locusts are usually in rice fields, green grass and foliage, at a glance if we see green grasshopper is very difficult to recognize, it is because the color is similar to the green leaves and green grass.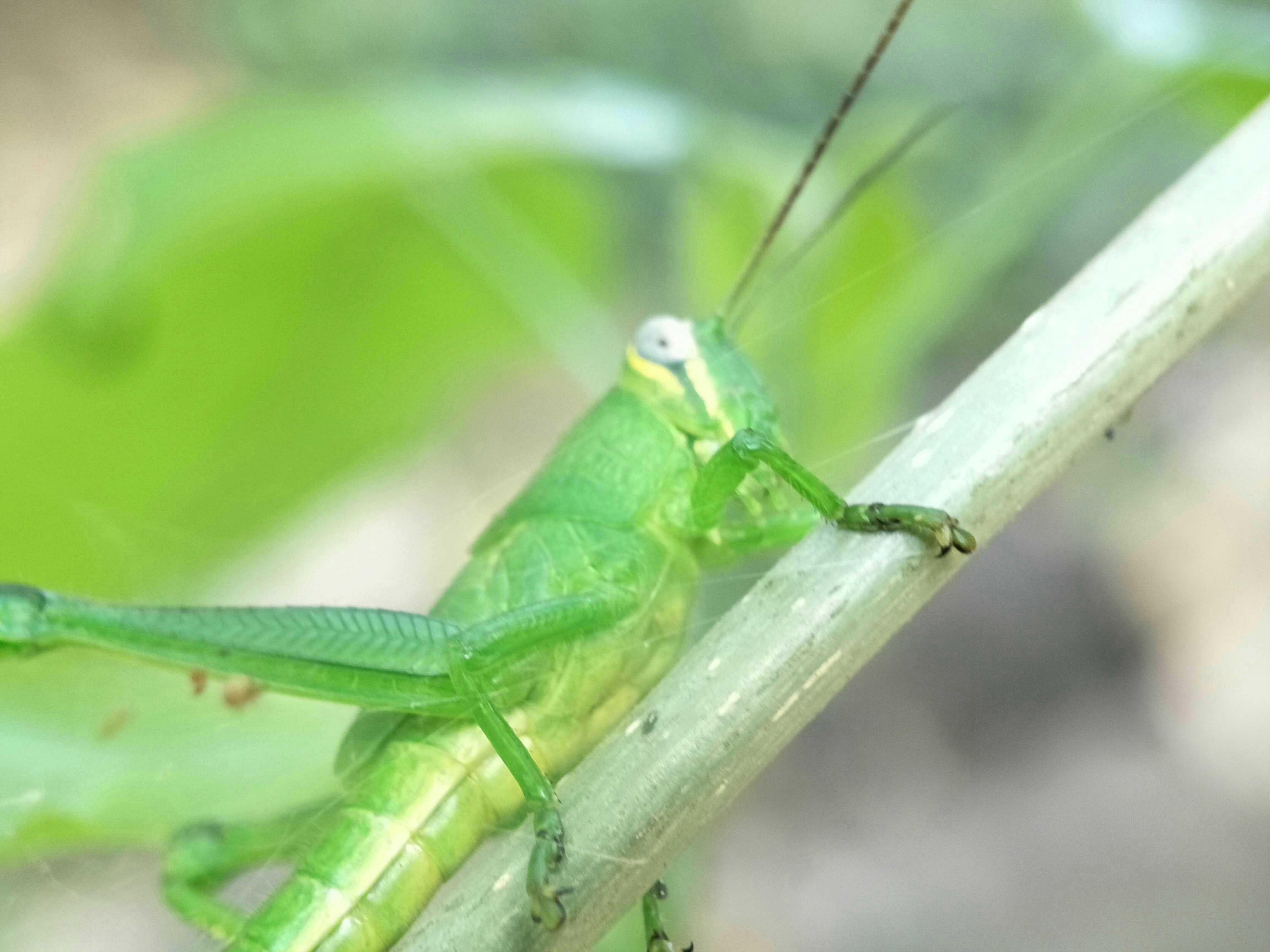 At the time I saw this green stripe was hiding in the foliage to dodge me, and as I grab the photo of the locusts kept walking and twisting behind the foliage, I slowly approached and finally I was able to take some photographs of this green grasshopper by using camera of my mobile phone.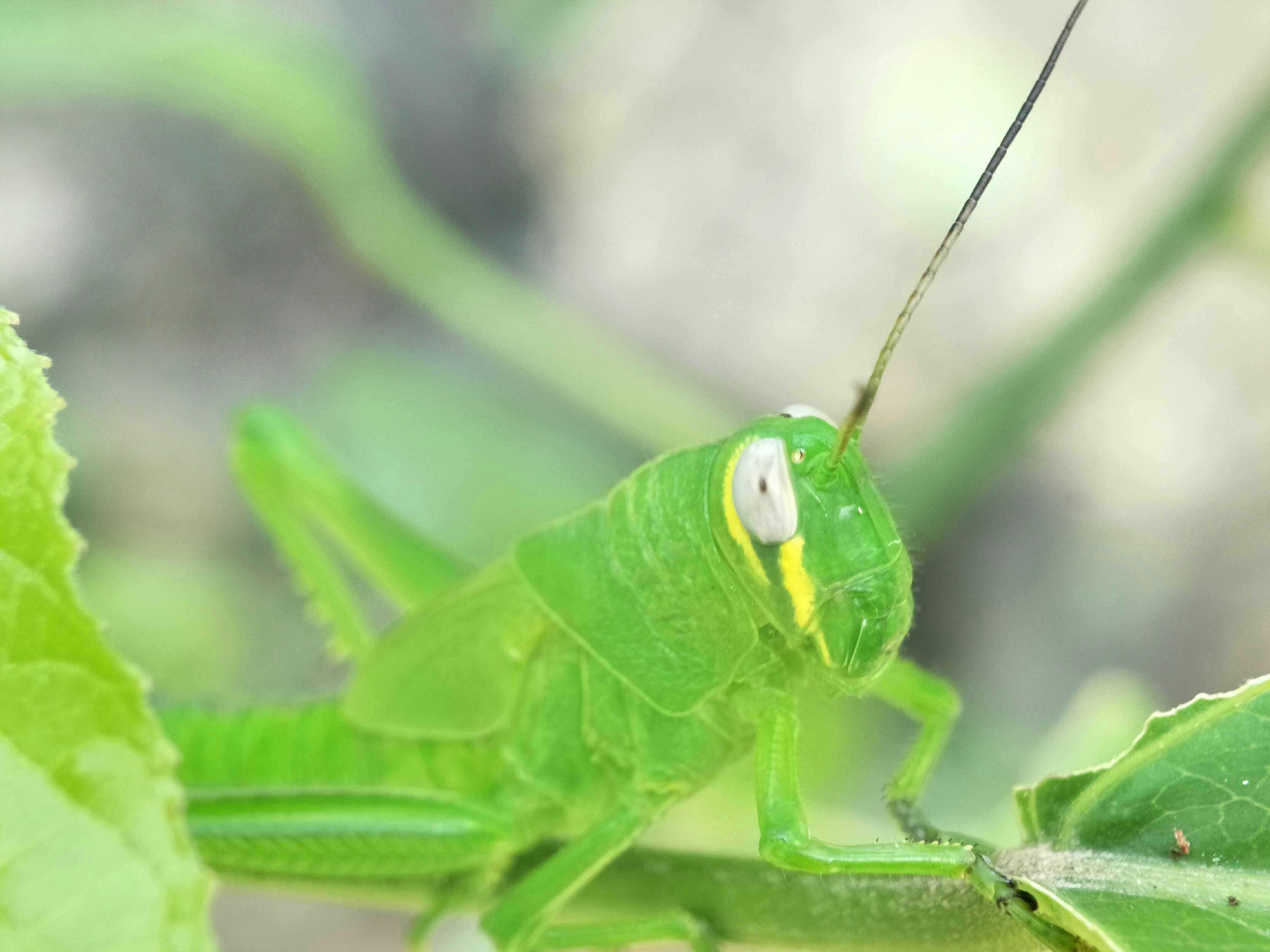 These photos were taken by Smartphone Camera OPPO A57 + Macro Lens