"The best thing about heading back to the Philippines has always been one thing for me - family. "
「  Pico De Loro Resort, The Philippines  」

C H A P T E R   O N E
---
Batangas, Philippines
Sunday, 14 October 2018
---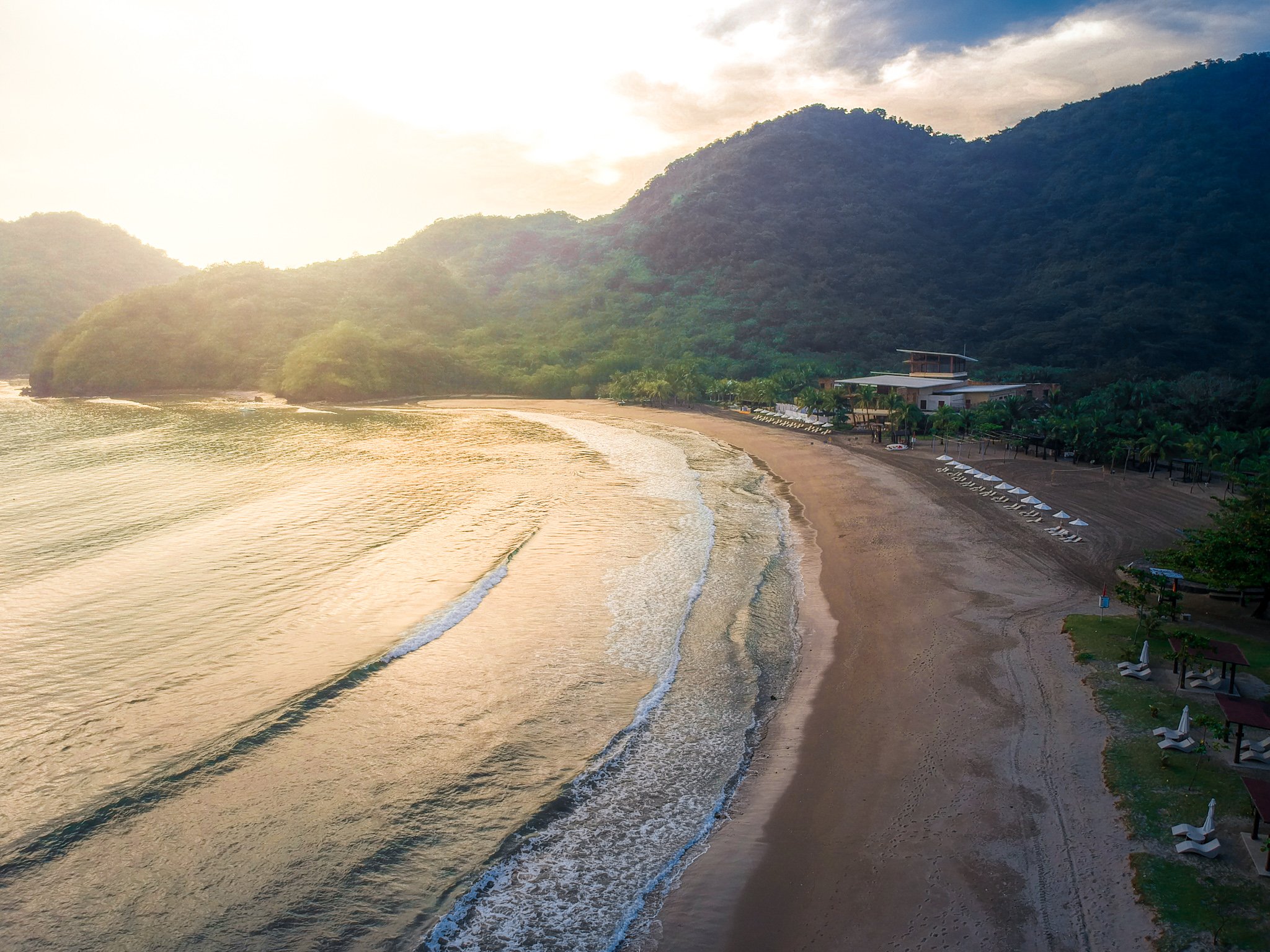 Sunset at Pico De Loro Cove
Whilst leaving the wondrous islands of Coron was sad to say the least, the sombre feeling was soon forgotten once I realised what was waiting for me back at home. My grandmother was turning 90 years old in a few days and my whole family from all over the world - from Australia, America, the UK, the Middle East - were arriving for us all to be together for it. Some of these aunties, uncles and cousins I hadn't seen in years and I was very excited to see them and catch up. Furthermore, I knew that the next few days would be spent with the people I love and in a luxurious beach resort called Pico De Loro, which is located south of Manila about 3 hours drive away in the region of Batangas. I couldn't wait.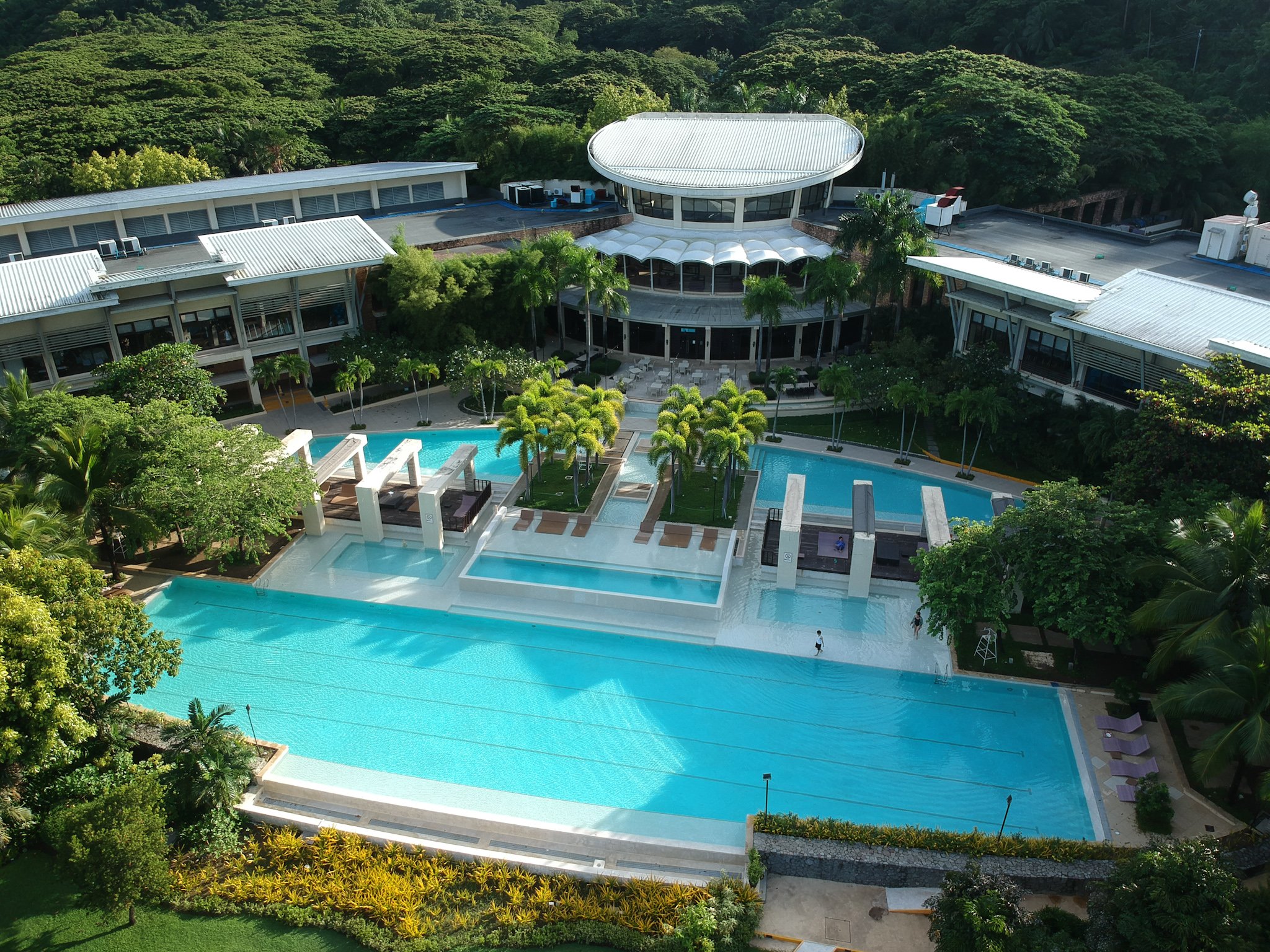 The pool at Pico De Loro Resort
We were taken to our accommodation by shuttle (which are completely free to guests) and was met by the lovely owner of the condominium we were renting on the resort. She showed us around and made us feel extremely welcome, speaking in English because she thought I couldn't speak the local language which was very kind! We had a condo which was good for fifteen people, which for a cheap price of £188 per night (about $245) was very reasonable. There are other small resort fees such as $10 per person, otherwise it was very good value for money considering the facilities that we were allowed to use free of charge! We were able to use the two swimming pools, the gym, and the beach for free, as well as the free transport across the humongous resort. My family settled in but tired after the long journey, they decided to nap in the condominium we had rented for our 3-day stay here. But keen to explore, and with sunset dawning, I was keen to explore the beach past the huge lake. I took the free 1 minute shuttle to what they call "The Beach Club" and went onto the white-sand beach. I ran excitedly to the sea and looked around, the pristine beach was absolutely devoid of people. There was no one to be seen - I had the beach to myself in its entirety! With this, I took my drone out and proceeded to take pictured of the area before the sun started to set. Very pleased with the pictured I was able to capture, I headed back to see the family and prepare for our meal.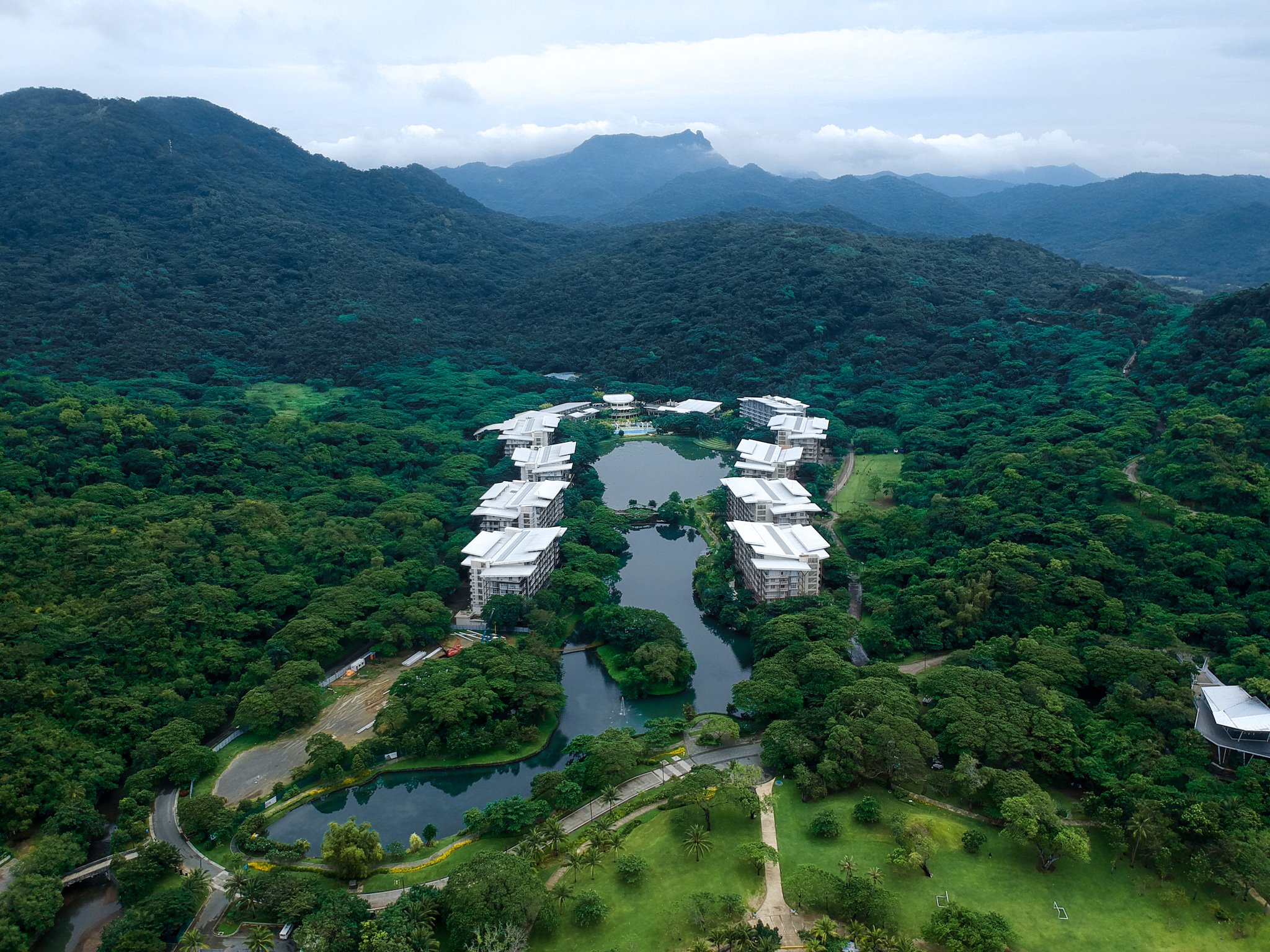 The grounds of Pico De Loro from the sky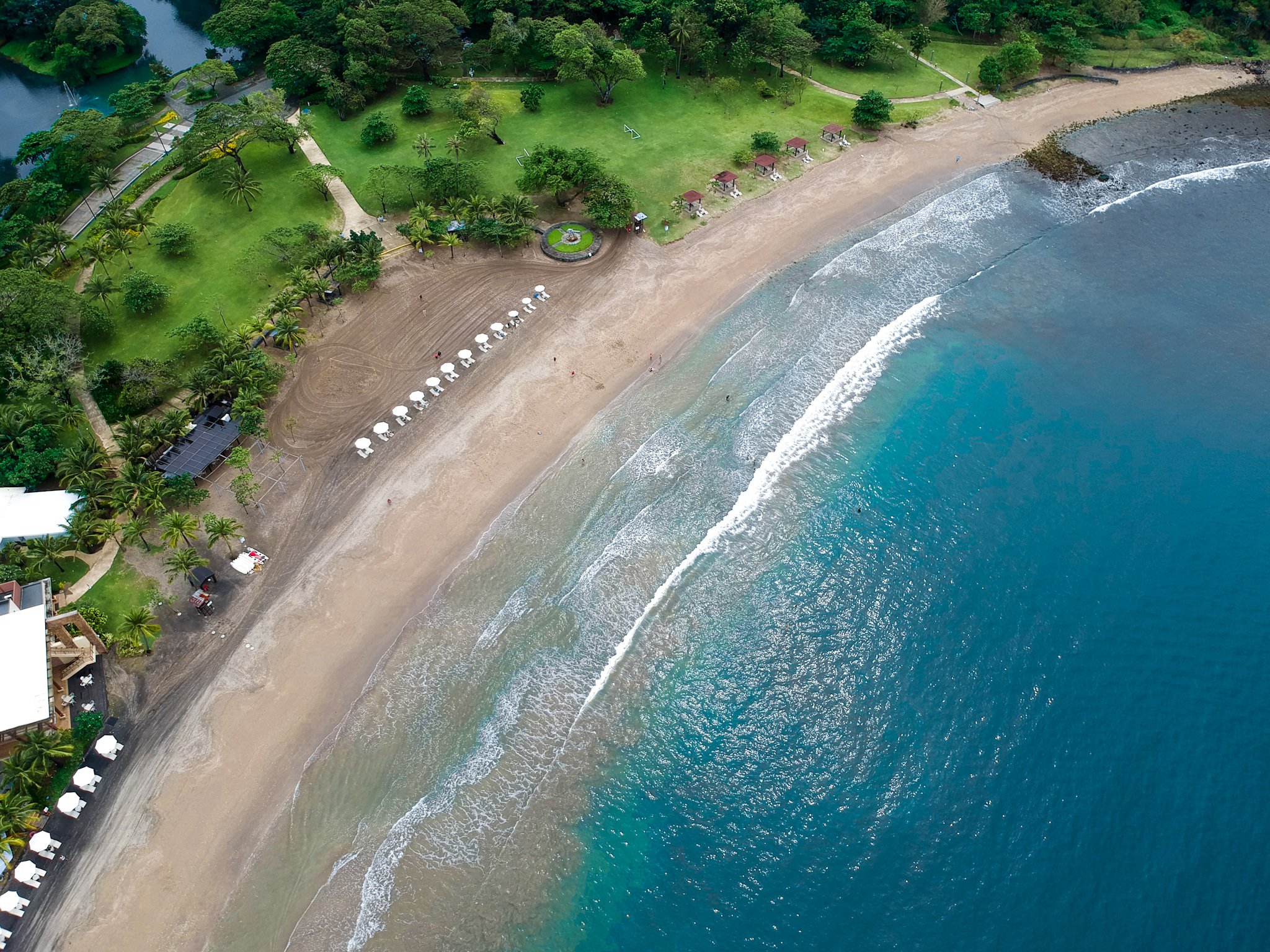 The gorgeous beachfront within the cove
It was also the day of my grandmother's 90th birthday and as a Filipino family, we decided to celebrate how Filipinos know best - with lots and lots of food! In Filipino style, we brought in with us a classic and very popular Filipino dish - lechon, which is a Spanish word for essentially a spit-roasted suckling pig. Surrounding it was lots of other Filipino delicacies, pork and chicken adobo (the national dish of the Philippines which is meat marinated in a combination of vinegar, soy sauce, salt, pepper and garlic), and my favourite pancit palabok, which is a noddle dish topped with shrimp gravy, crunchy pork cracklings, eggs and whole shrimp. I could go on as there were simply so many dishes but I would take up the entire blog. Maybe one day I'll do a piece on delicious Filipino food and how to make them! Anyway it was a feast fit for kings, but as long as it was fit for my 90 year old grandmother, I was happy. What a joyous night.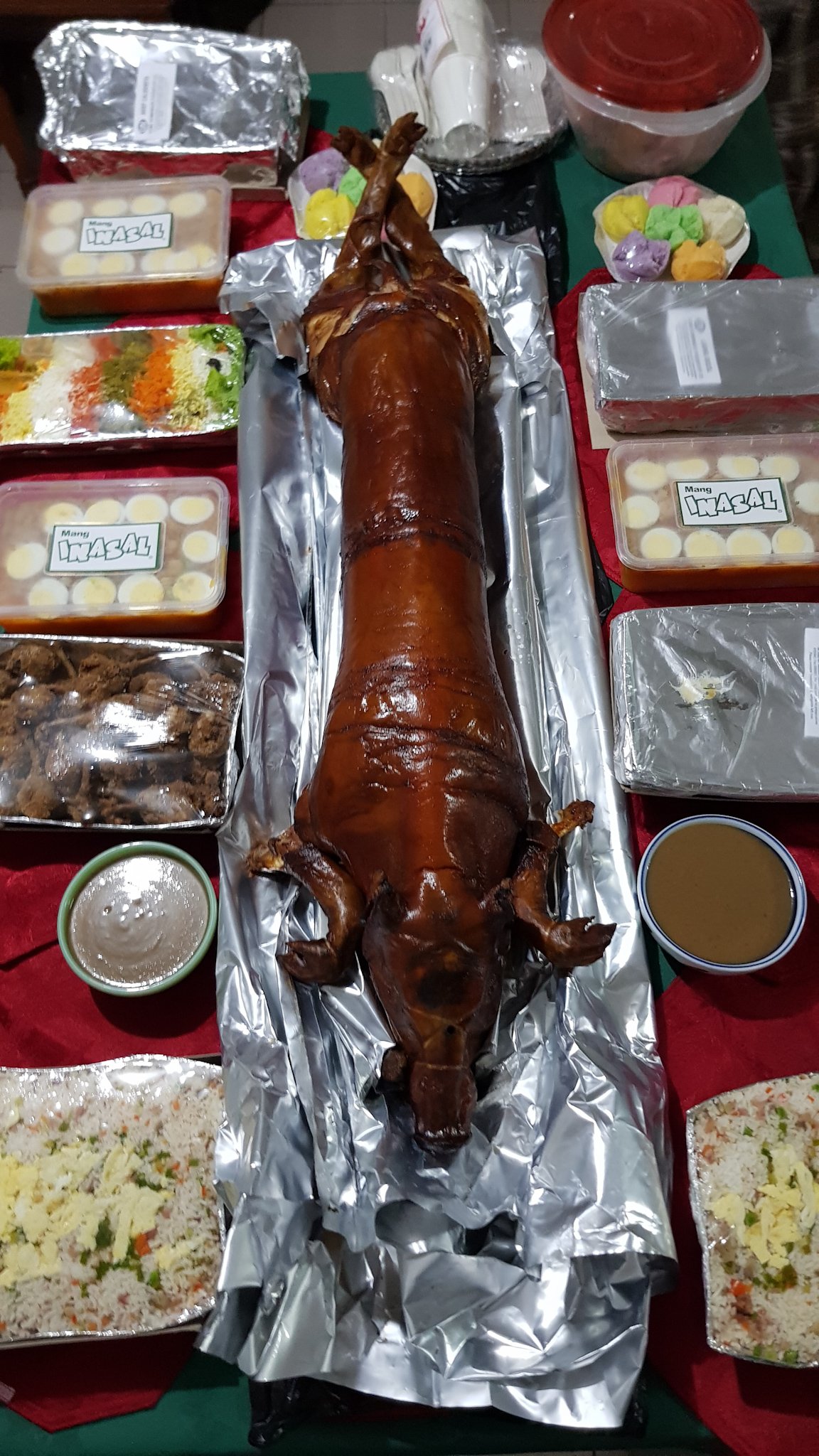 A traditional Filipino celebratory meal!
Stuffed to the brim, I pondered on what to explore tomorrow on the resort. The whole area is gorgeous, and I have many more pictures to take of the beach and the surrounding area which I can't wait to share with my fellow Steemians.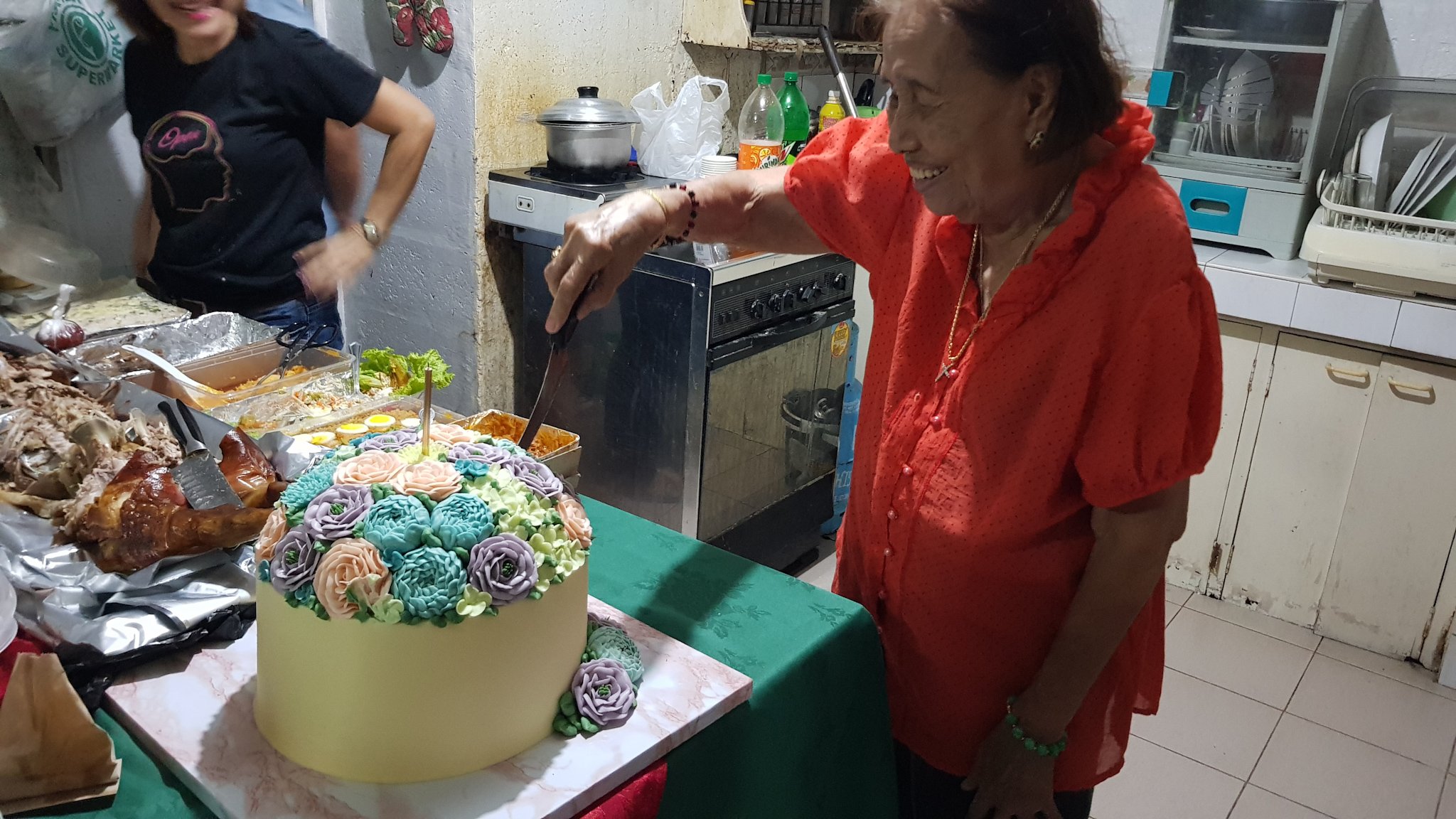 My lola (Tagalog for grandmother) cutting her 90th birthday cake. What a smile!
---
F I N A L  P H O T O G R A P H S
Pico De Loro Resort, The Philippines
---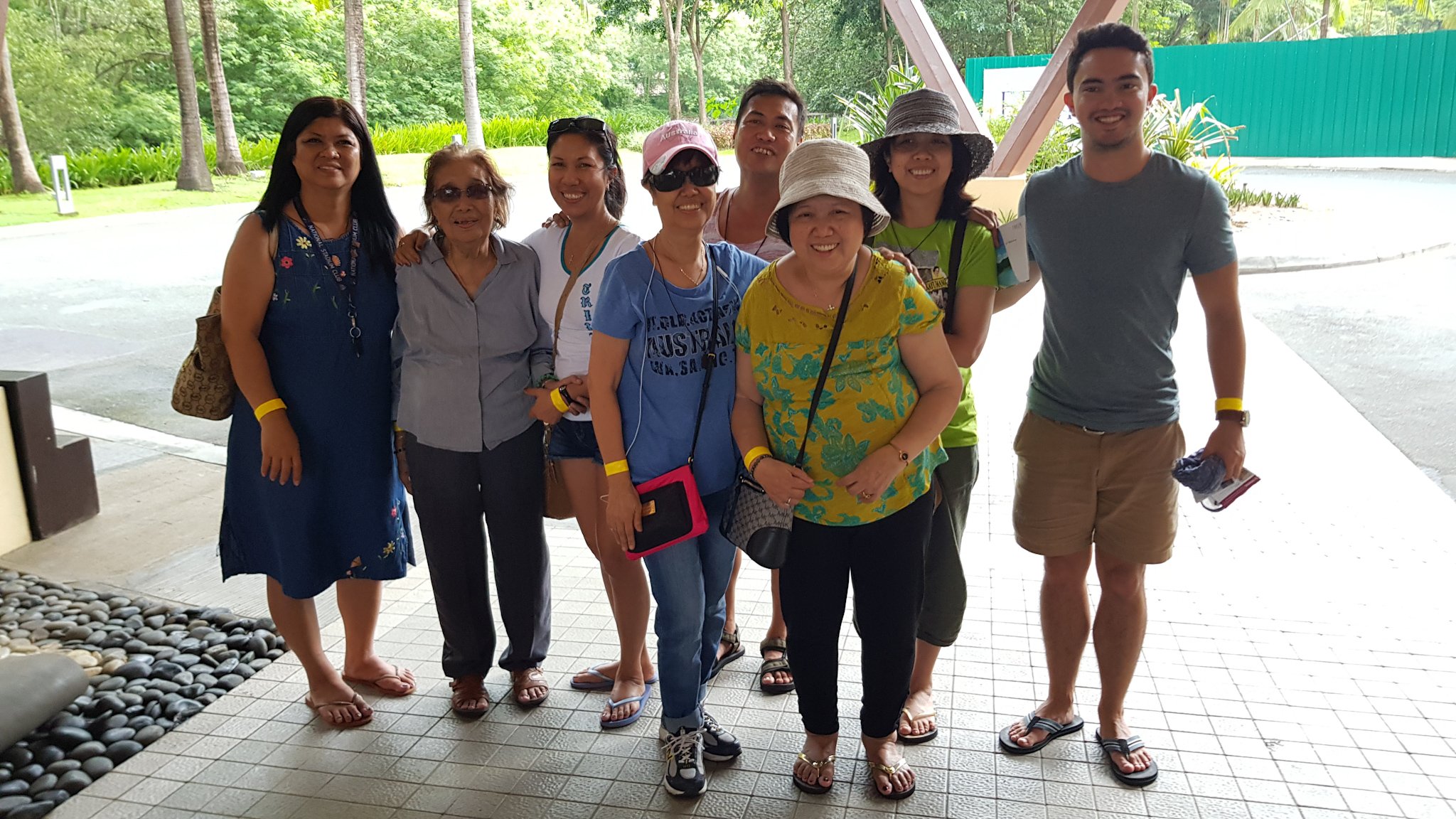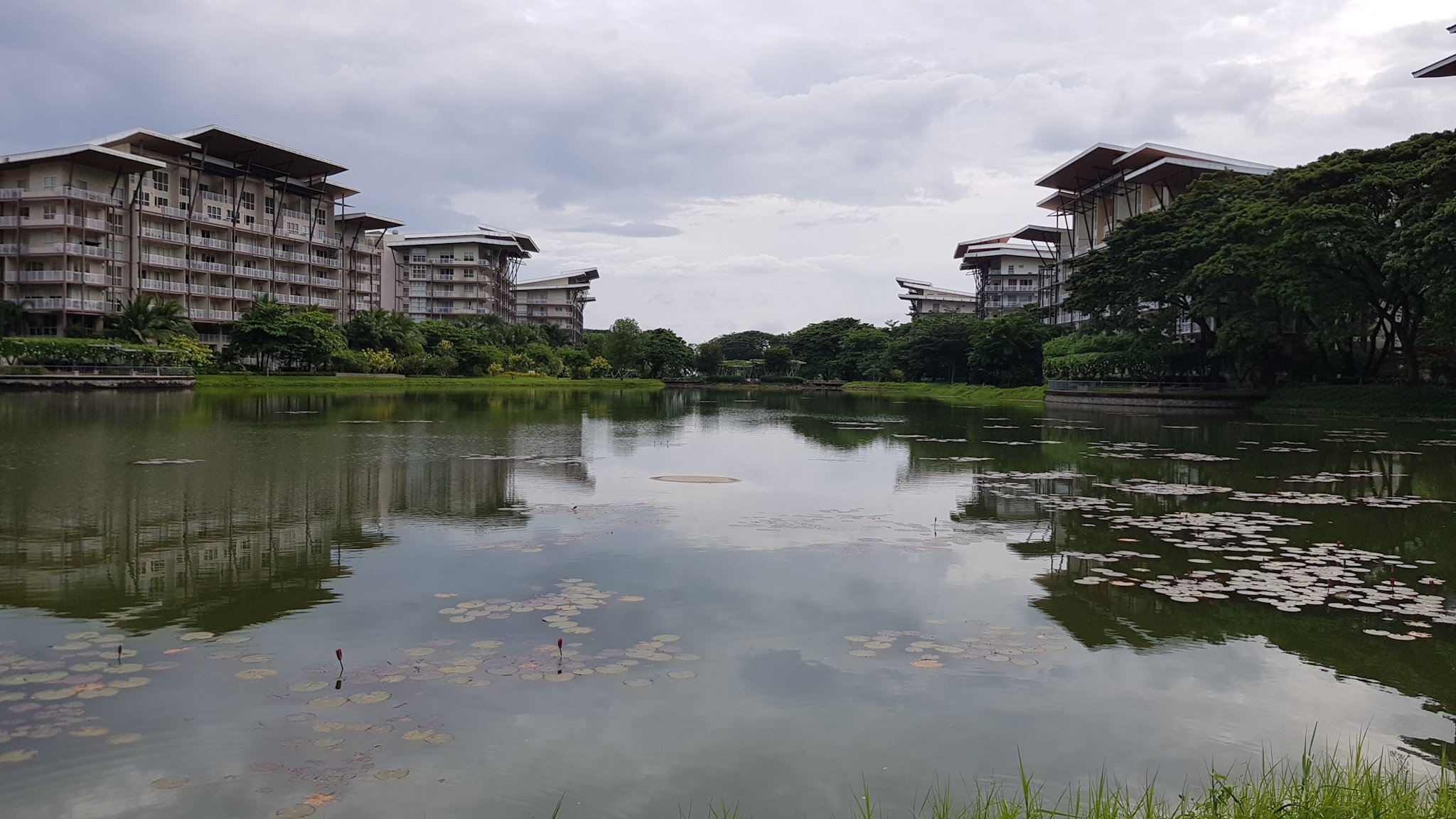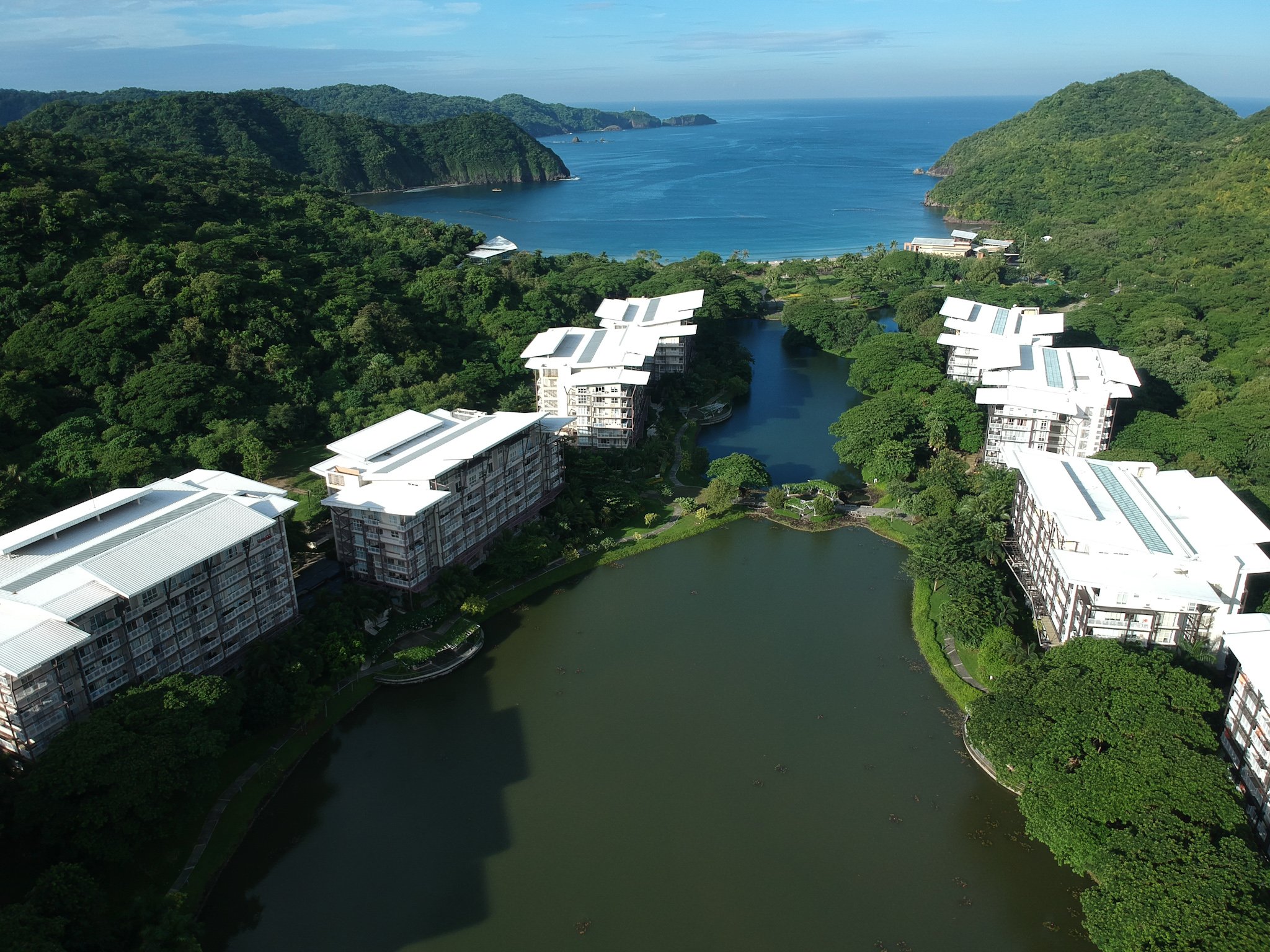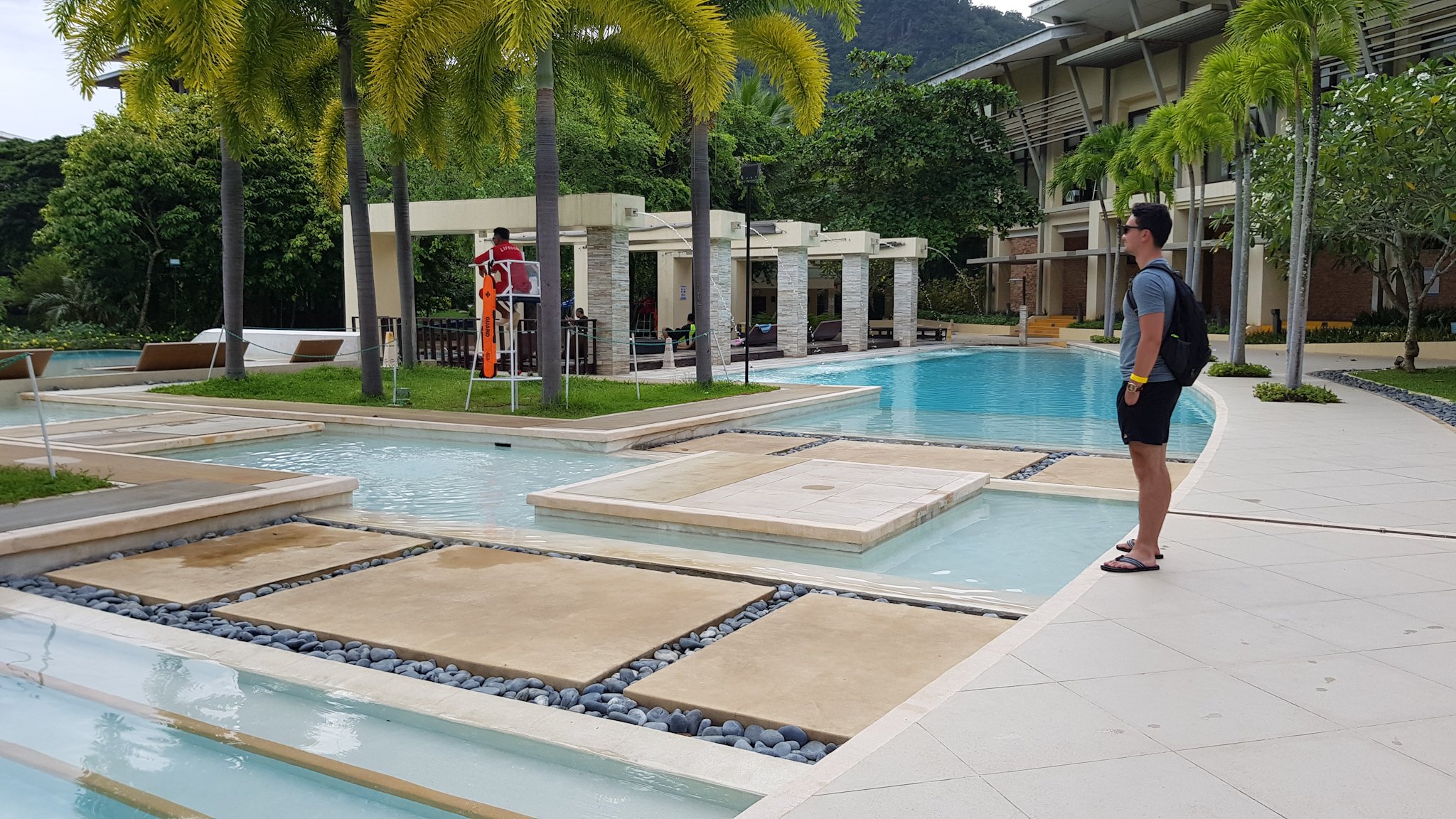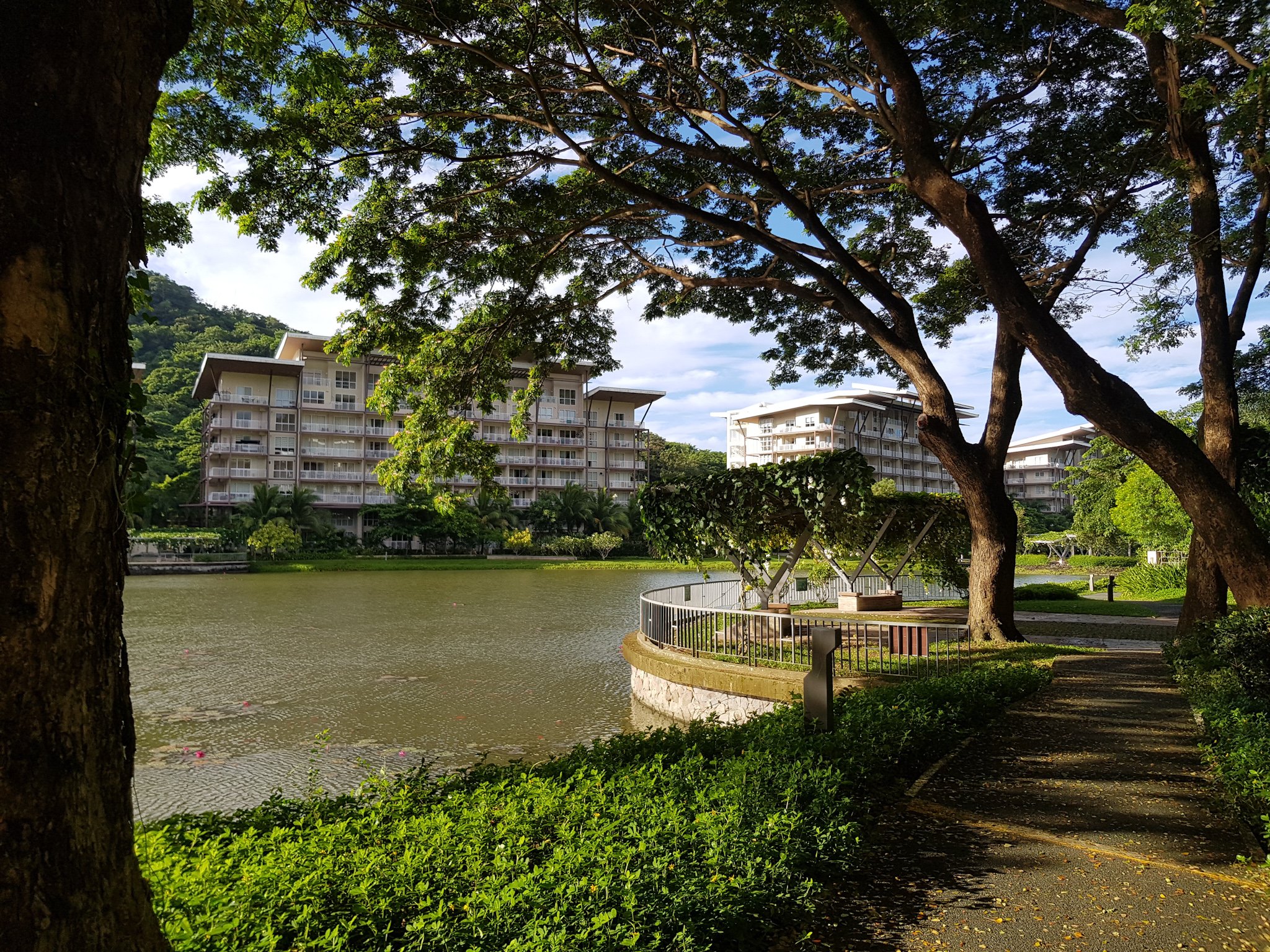 ---
D E T A I L S
🌏 | Pico De Loro Cove, The Philippines
📷 | Canon PowerShot SX730 HS/DJI Spark
🎨 | Lightroom Mobile edits used
---
Over the next few weeks I'll be trekking through The Philippines and I'll be sharing with you my stories, emotions, advice and tips about this wonderful place. I will be doing this while sharing my photographs with all of you too. I sincerely hope this inspires you to go out there and travel!
Please do follow if you want to keep up with my journey through this country <3
Any upvotes or reblogs are hugely appreciated! Much love, everybody.
---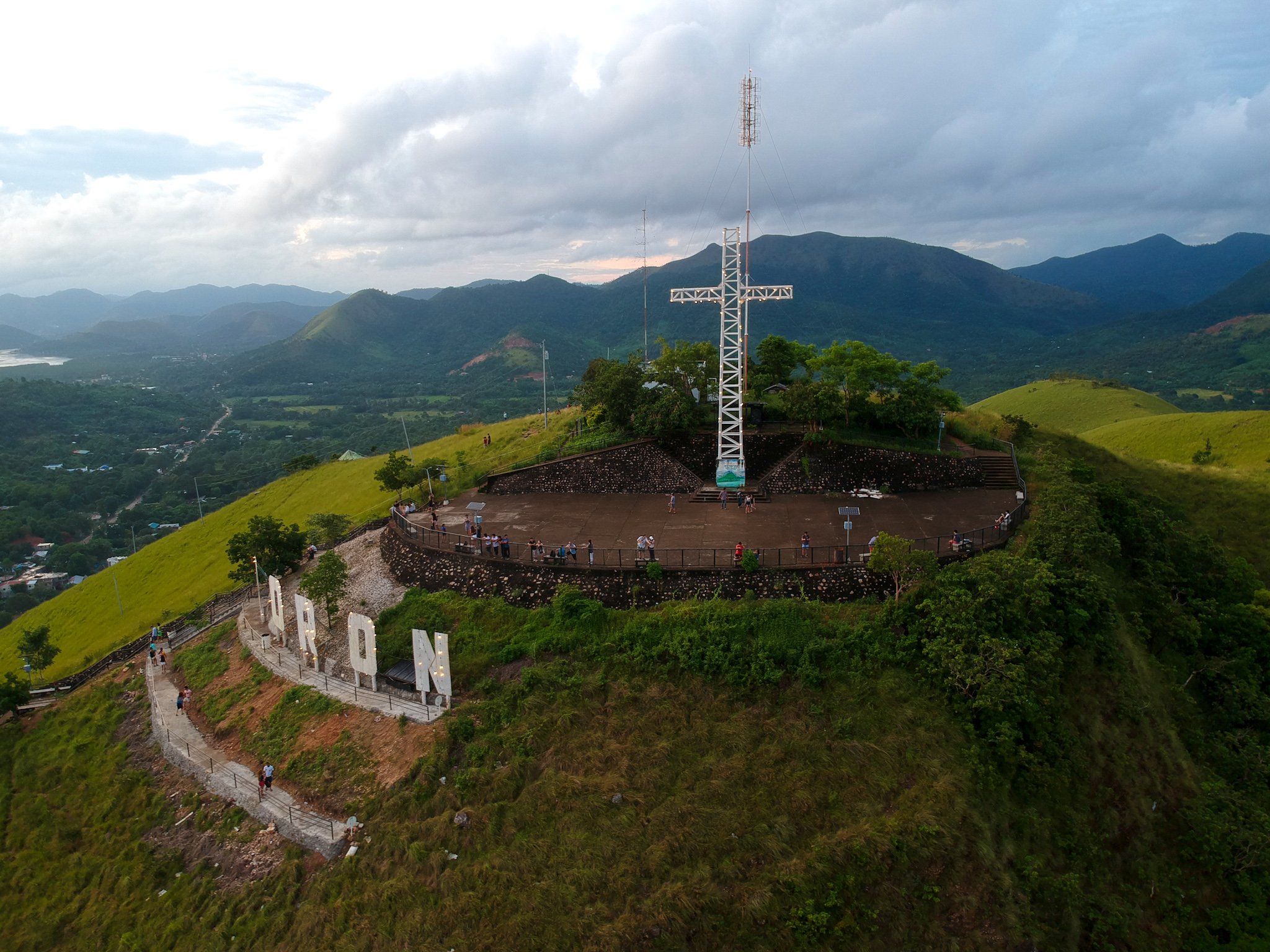 P R E V I O U S   P O S T
Click on the photograph in case you missed the last adventure...
---
I N S T A G R A M 📸

Follow on Instagram for more! Comment and say hello 💙
@stephengreenprice