"A feast for sore eyes on our own private island in Coron!"
「  The Islands of Coron, The Philippines  」

C H A P T E R   T W O
---
Coron, The Philippines
Monday, 17 September 2018
---
We spent about an hour or so on CYC Island, wandering it's shores, snorkeling amongst the mangroves or simply chilling and resting upon the island's golden sands. We spent about an hour getting here by boat and so many of us were starting to get hungry. Luckily our boat crew were very responsive and willing to listen to us. Therefore having told the boat crew, we set off towards what was a stunning slice of paradise - our very own private beach upon which we could feast.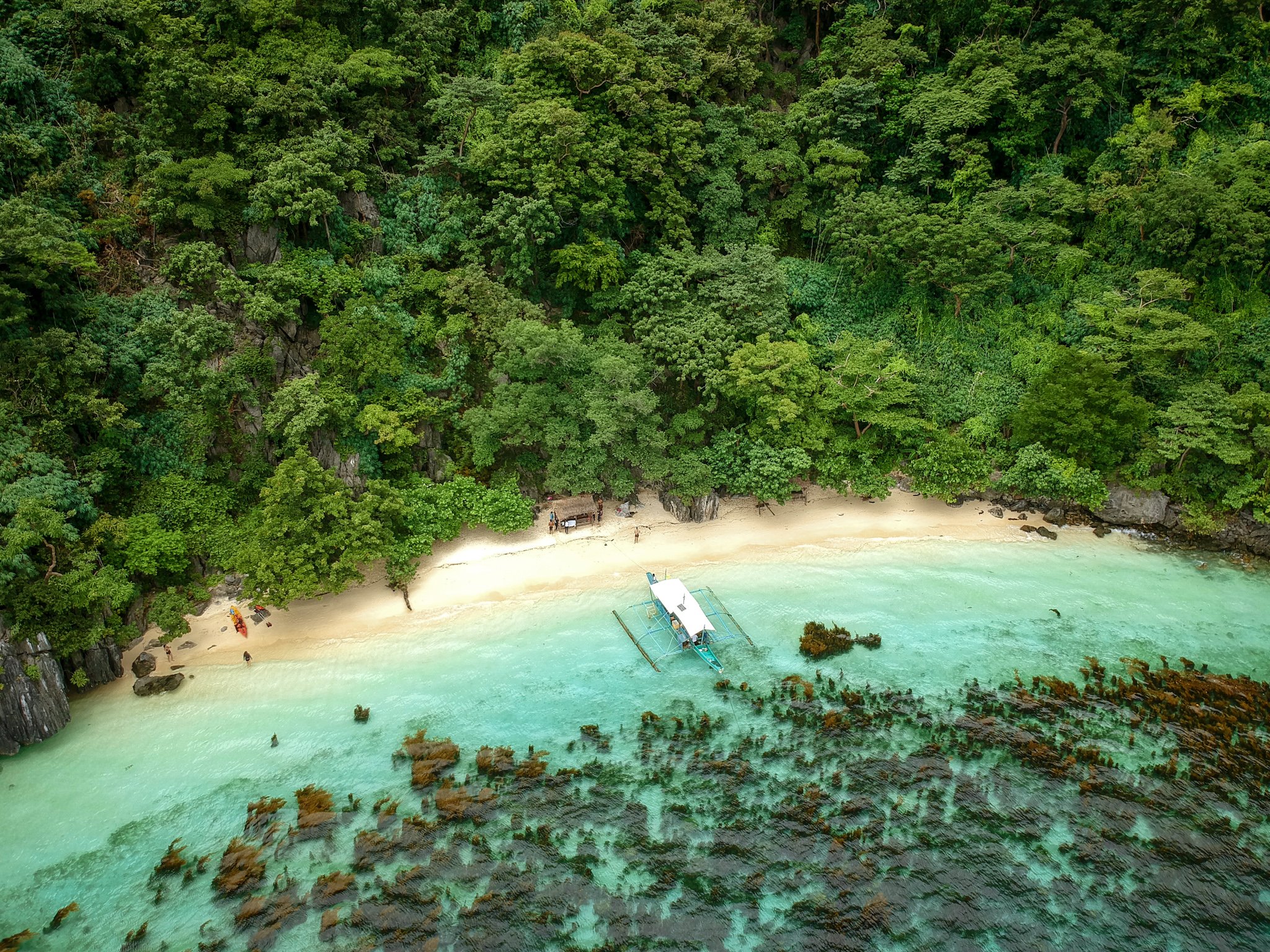 Our private beach off of Coron island
We boated past a few beaches that run along the western side of Coron island, wondering when we would stop. Our rumbling stomachs were almost forgotten as we looked upon island after island as we went past, mesmerised by their beauty. Finally we started to veer left towards the island, and the boat straightened up, with a specific beach within its aim. There was not a soul to be seen for miles, not another boat, not another tourist - nothing. As we got closer, it became apparent to all of us that this private beach was just that - private. And all ours. It was beautiful.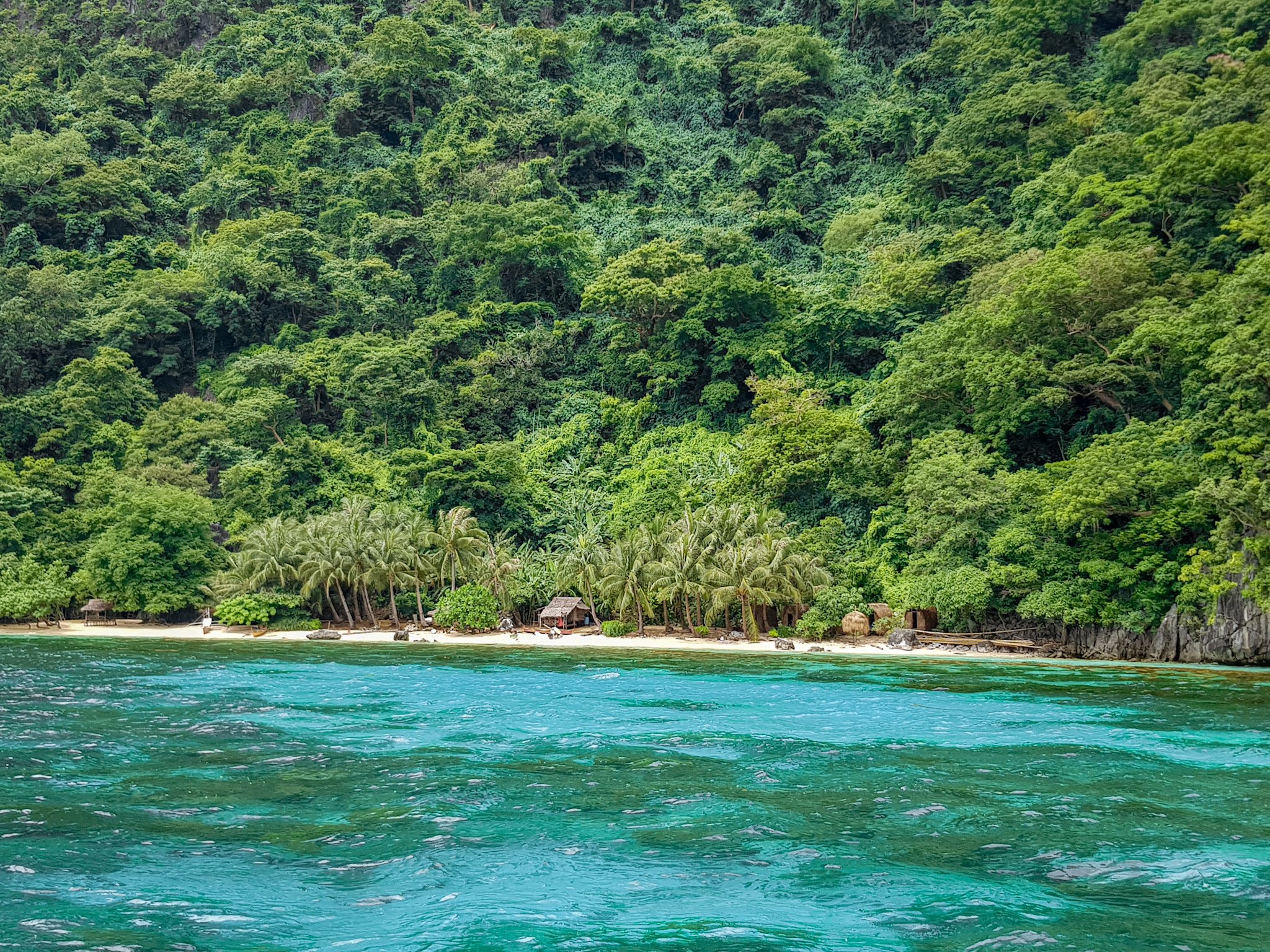 One of the many beaches off the west coast of Coron
We moored up upon the beach, which was walled by the beautiful rocky peaks that covered the Coron region. This was our own slice of paradise, with palm trees and large rocks placed almost with intent on the beautiful golden-white sand. A single rudimentary shack stood in the middle of the island, as if it were built and immediately forgotten. I looked back towards the sea, and then on to the smoke coming out the boat. Then the wonderful scent hit me. A feast was being prepared for us on the boat by the crew. An assortment of meats, seafood, vegetables and fruits that were taken on board were now being transformed expertly into a mouthwatering meal for us. I couldn't wait.
After spending 20 minutes paddling in the water with the rest of the group (trying desperately to increase my appetite for the meal to come), the food started to come off the boat one by one, balanced expertly by the crew members to avoid plunging into the sea. Excited, the group sat ourselves down within the rustic wooden shack and was at awe at the food that lay before us.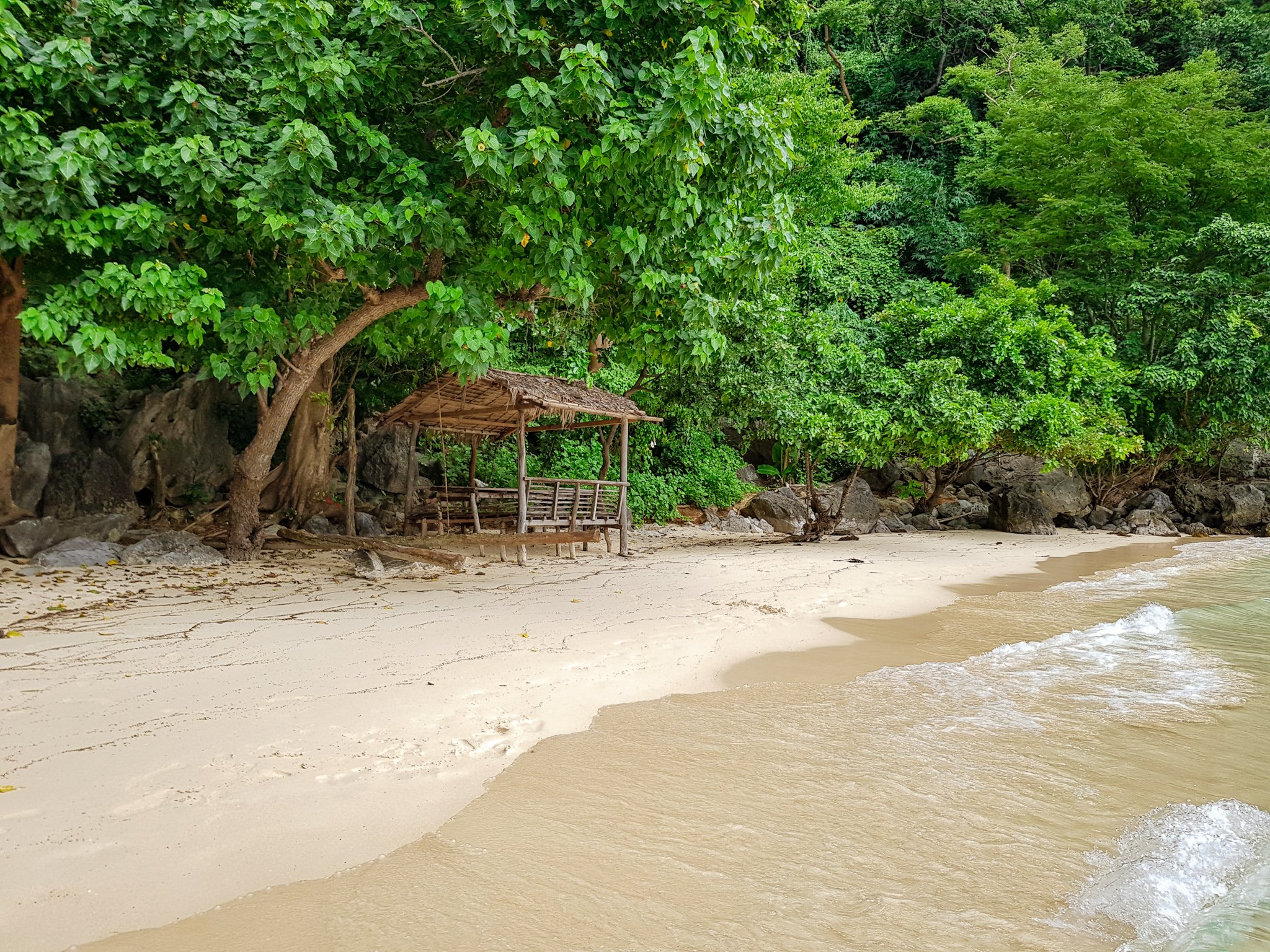 The only building on the beach!
I didn't know where to look. From crabs to milkfish, chicken to beef adobo, spinach and tomatoes and eggplants and bananas, and a whole lot of other food I didn't even know, accompanied by the staple rice dishes of the Filipino culture. We decided to have a group photo as it was likely that this would be the only time that we'd be together as a group. As soon as the photo was taken, we tucked in.
It was amazing to learn about the new friends that we had made that day, especially now since we had a chance to learn about each other. Apart from my friend from London, there was a couple from Korea living in Seoul, another couple from China, three hilarious ladies from near Hiroshima in Japan, a mother and daughter from Colarado and finally a couple from Canada. It was a real mix of people, and it was humbling to see us all brought together by the sheer beauty of Coron. This, we all agreed on.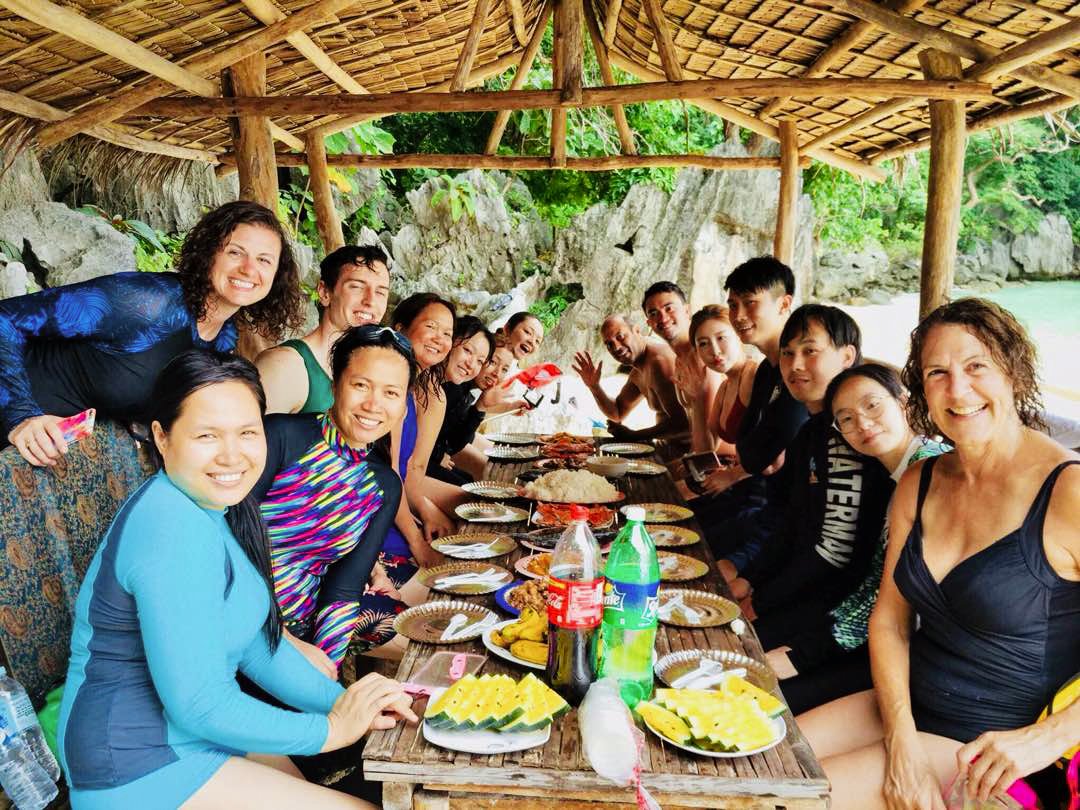 Our boat companions!
After our plates were taken away by the crew and we bid our final farewells to the beach upon which we feasted, we set off towards a spectacle that makes Coron so famous: the wrecks. Shipwrecks and planewrecks are scattered around the Philippine islands, with a large majority from World War II machines that found themselves at the bottom of the sea within Coron's islands. Keep up with my next post for some underwater footage of these wonders!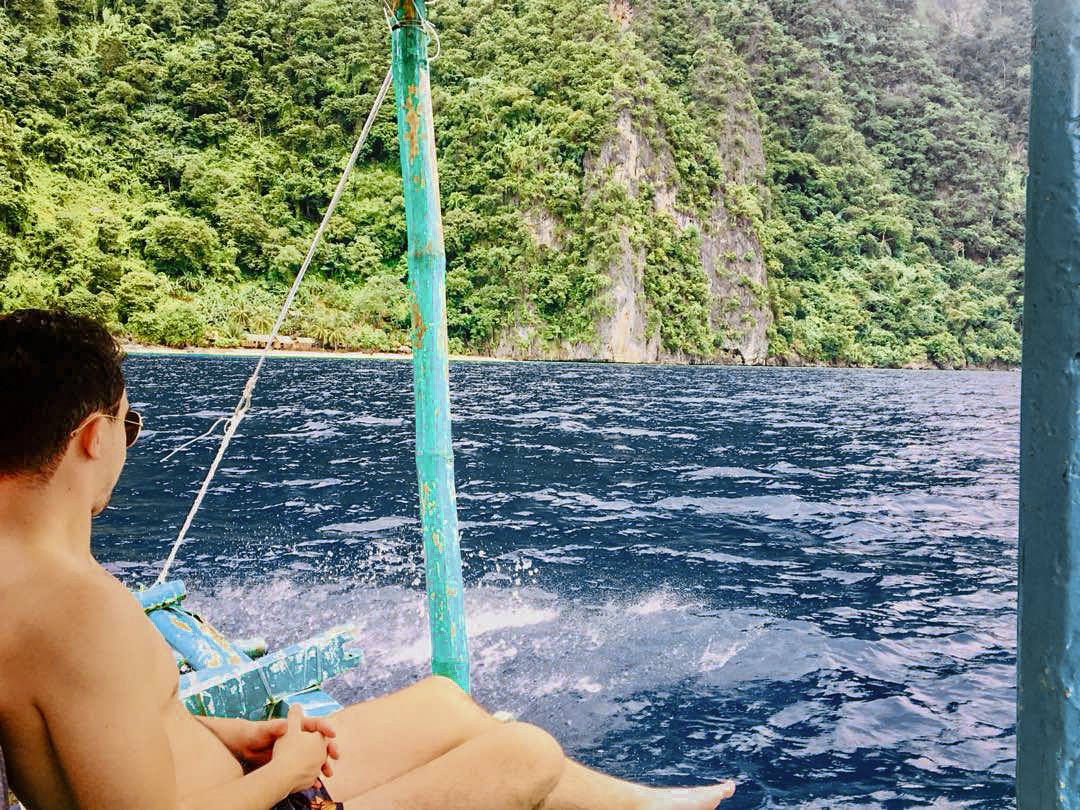 A definitey-NOT candid shot of me at the edge of the boat as we motored away, thanks to the American lady who took this!
---
F I N A L  P H O T O G R A P H S
The Islands of Coron, The Philippines
---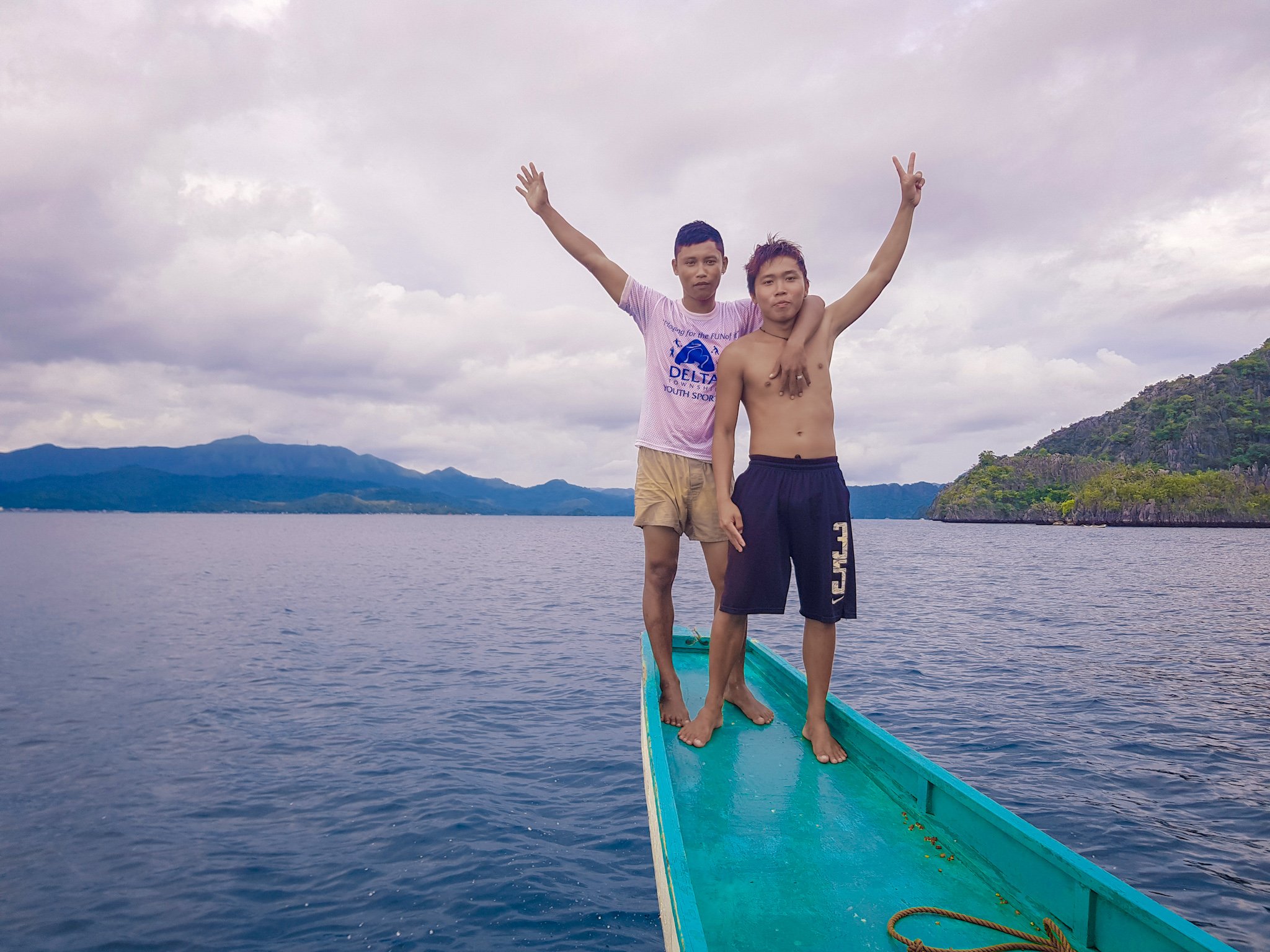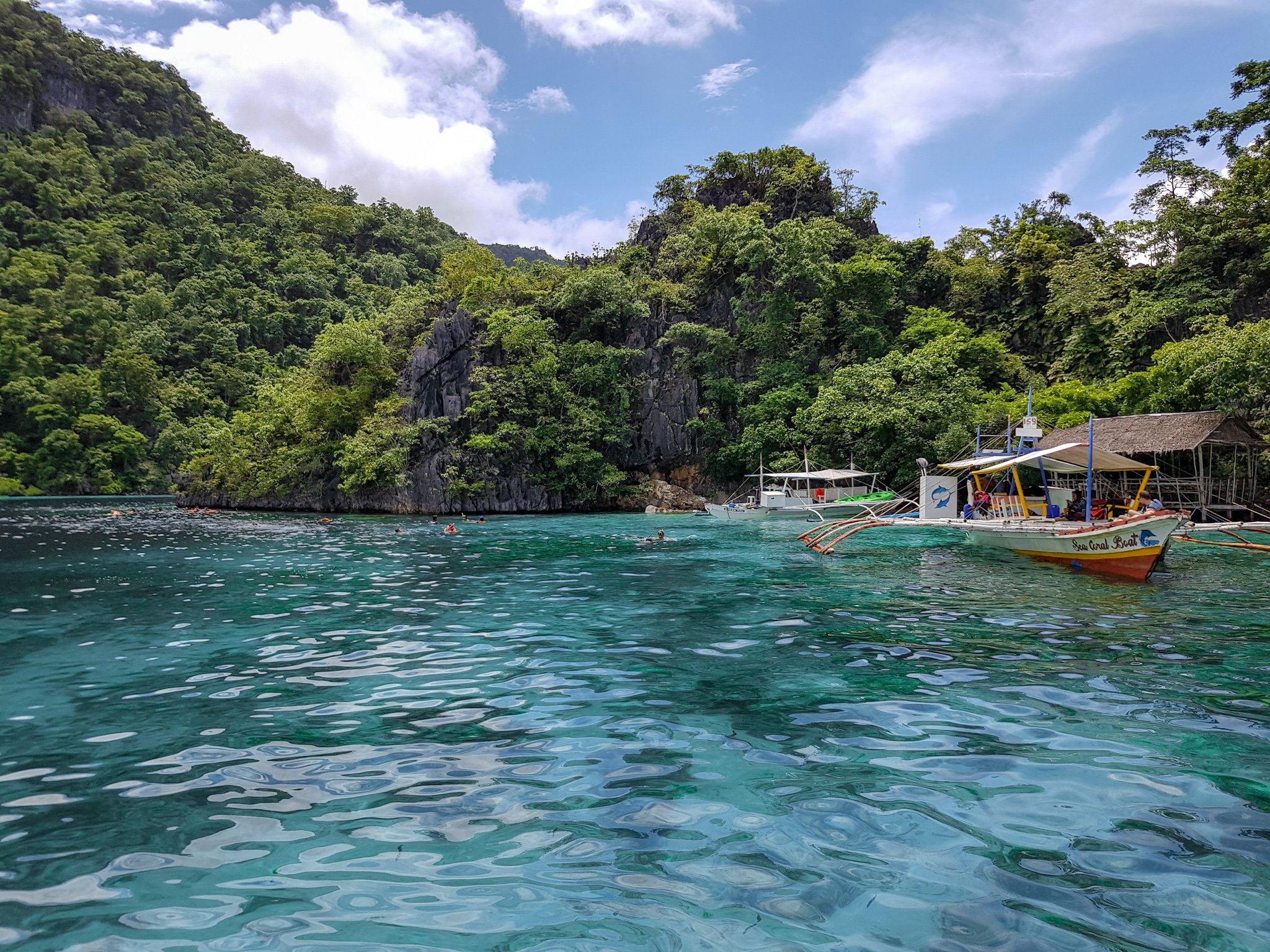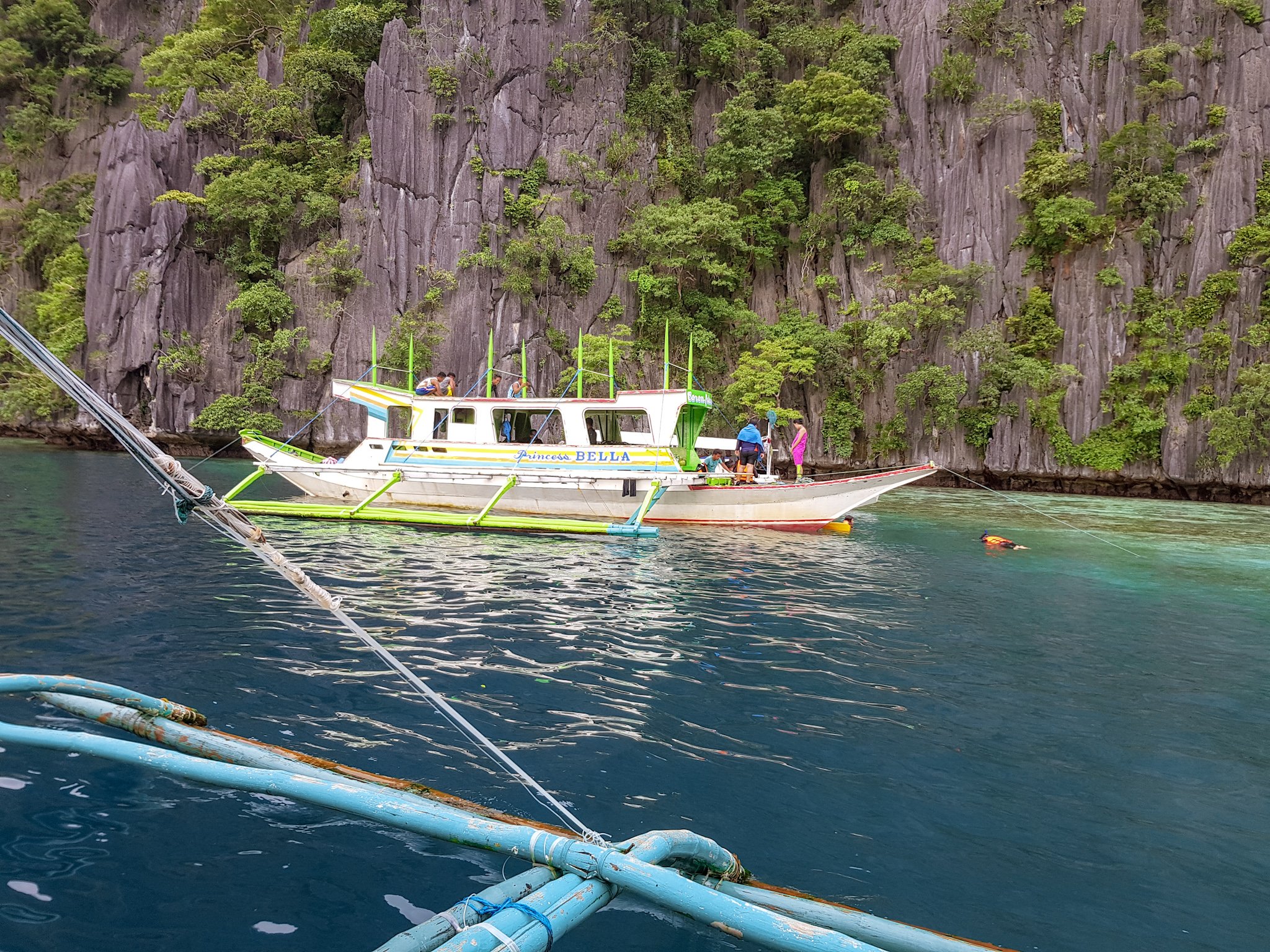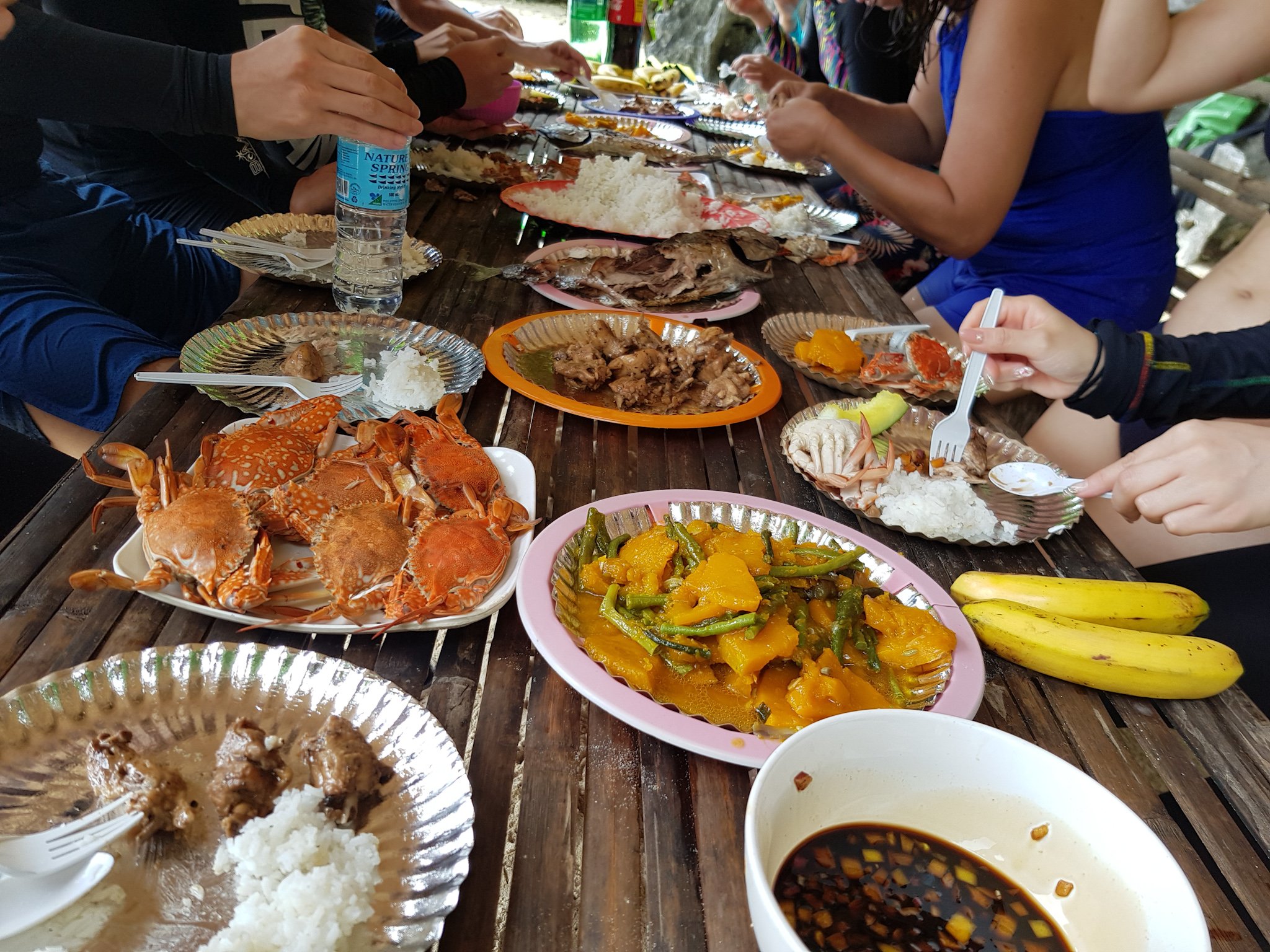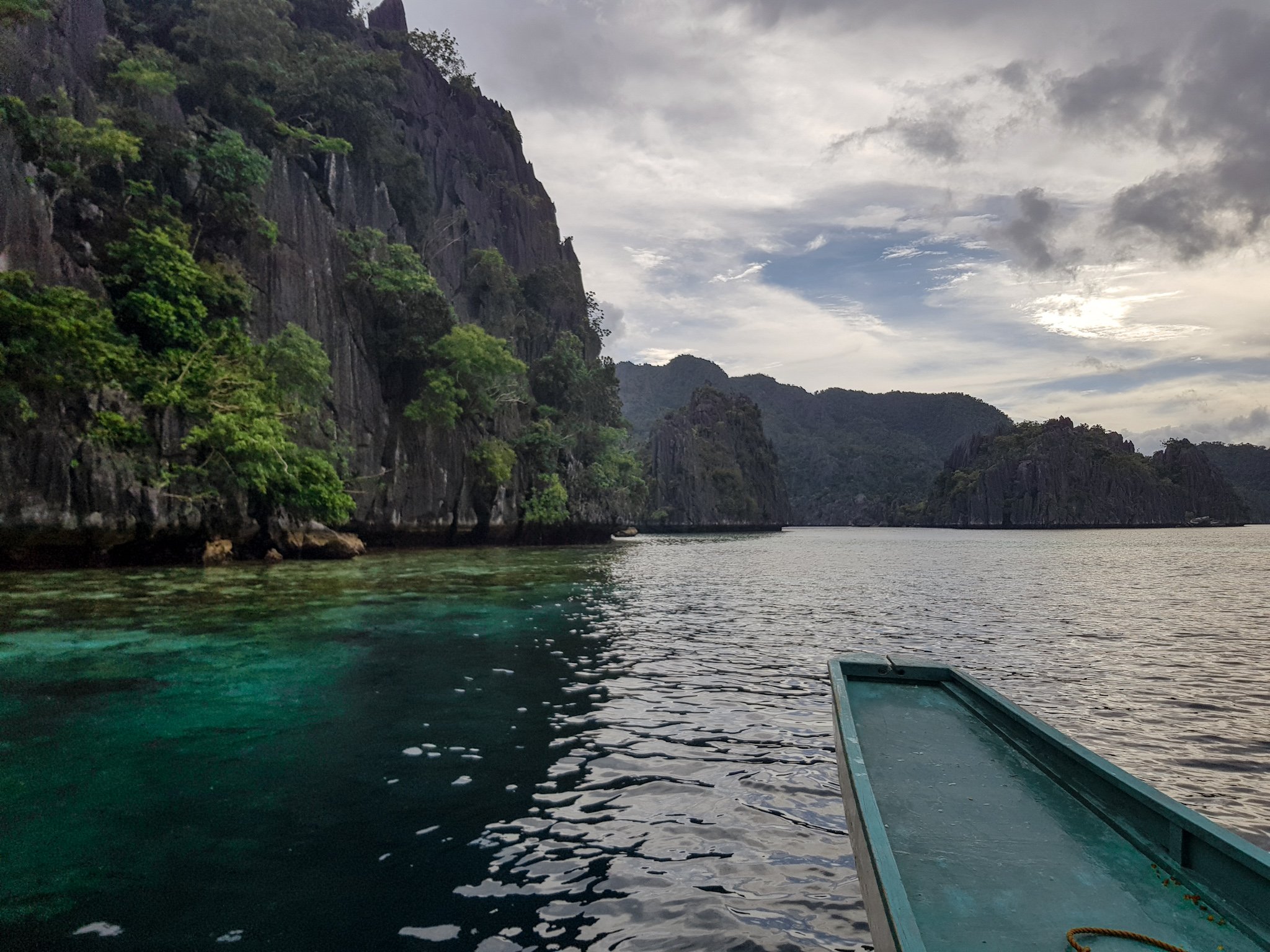 ---
D E T A I L S
🌏 | Coron, The Philippines
📷 | Samsung S8 and DJI Drone
🎨 | Lightroom Mobile edits used
---
Over the next few weeks I'll be trekking through The Philippines and I'll be sharing with you my stories, emotions, advice and tips about this wonderful place. I will be doing this while sharing my photographs with all of you too. I sincerely hope this inspires you to go out there and travel!
Please do follow if you want to keep up with my journey through this country <3
Any upvotes or reblogs are hugely appreciated! Much love, everybody.
---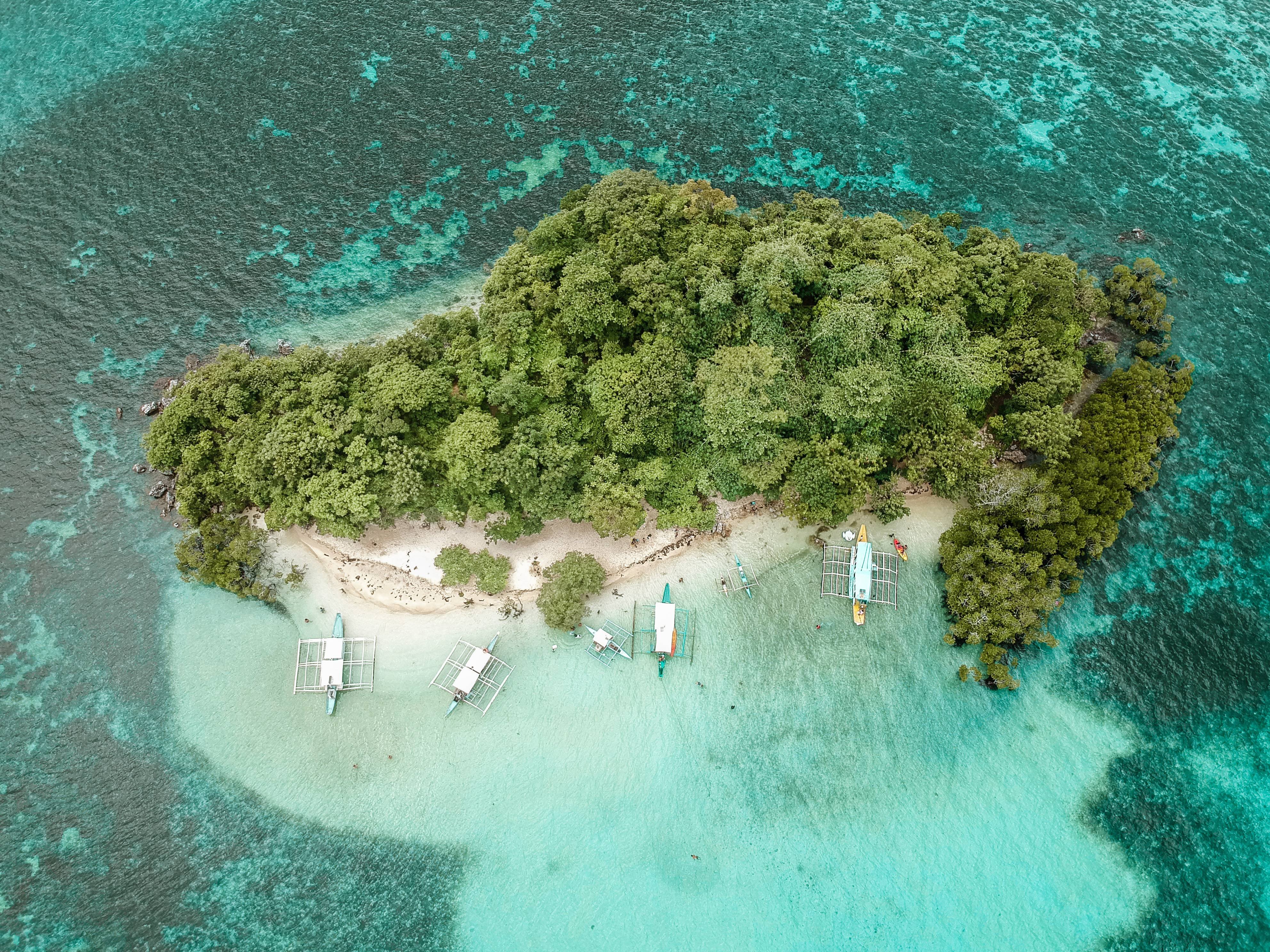 P R E V I O U S   P O S T
Click on the photograph in case you missed the last adventure...
---
I N S T A G R A M 📸

Follow on Instagram for more! Comment and say hello 💙
@stephengreenprice