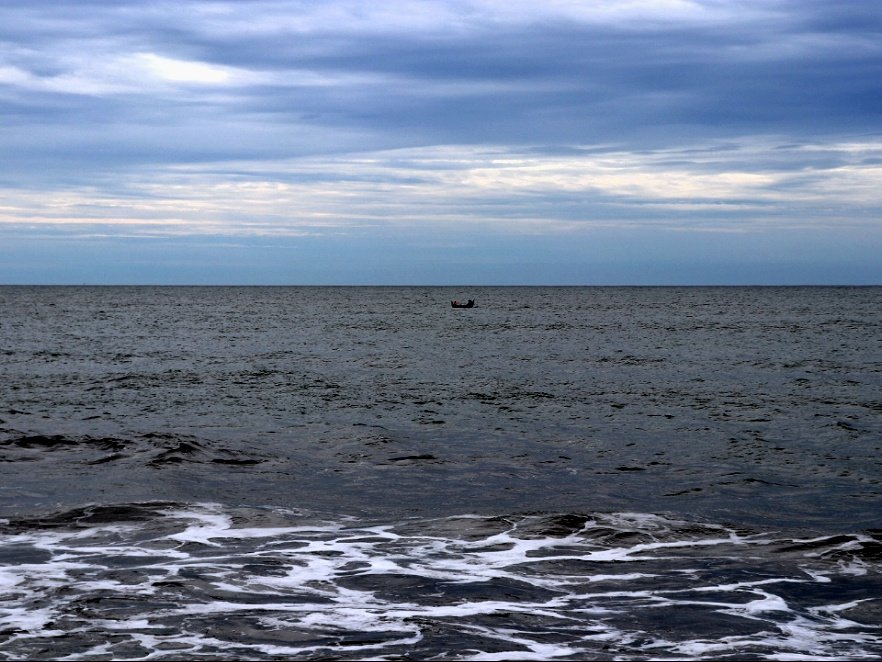 Ocean view in the afternoon at the end of August.
Sea weather in Indonesia has been less friendly in the last few days. If it doesn't wind, rain will definitely occur.
When I took this photo, when the gray sky and the wind really touched the pores, it felt cold piercing the bones.