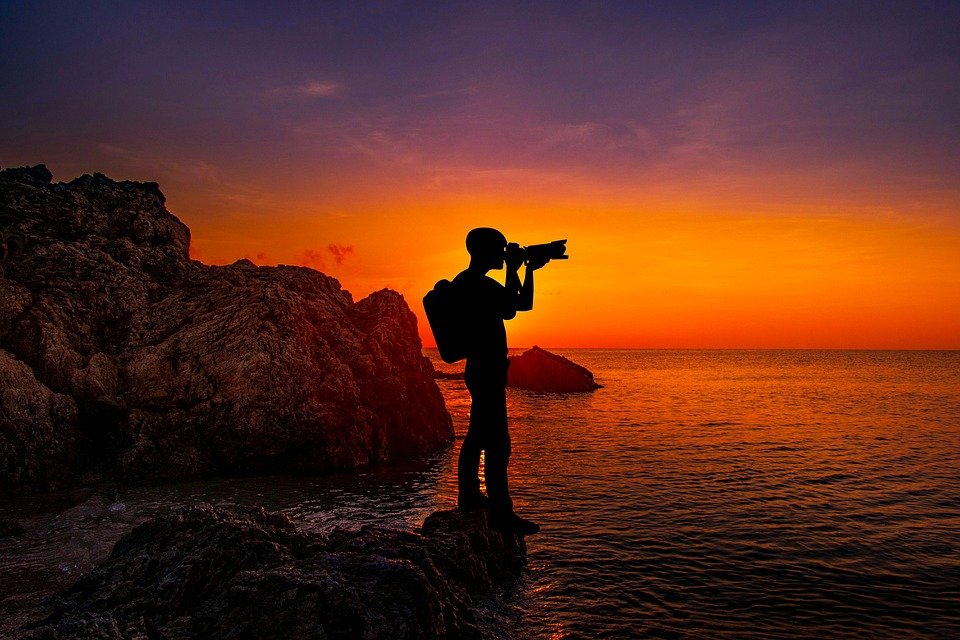 Pixabay
Most cover photos for famous magazines and various other publications look like they were achieved by magic and not by using very simple photographic tools.
Yes, anyone can take a photo using simple tools but producing that extraterrestrial and magical effect depends on how well you plan your photography shoot.
Now you may be wondering if a 'plan' is necessary to execute your awesome photography idea. I'm here to tell you that you'll need not just a plan but a book and pen to write your mindblowing ideas down before they sublimate into thin air.
How do you plan a photoshoot?
The big magic lies in small things. Even if all you want to do is create content for your portfolio, to leave an impact on your present and future clients, you need a concrete plan.
You are in the creative field where almost everyone wants to have an edge over the other creative. So many 'never thought of before' ideas will ravage through your creative mind. If you don't put them down on paper in some seconds or minutes, viola, the wind or even soft breeze may snatch your fantastic idea from you. After all, what harm can it do to write something down?
Even if you're not the best of writers, I'll advise that you start small by getting a little book, carrying it around (just as you would carry your camera and wait for inspiration), keep recording those 'little' ideas down.
This will help when you come back to your book, you may expand the idea into a bigger/better plan. You can even sketch, underline, draw or illustrate in your book.
What do you write in your book?
After writing your Idea or a concept down, you're probably wondering what else there is to write to have an overall plan laid out for your photography shoot. Here are the things you should put down:
1.) Start with your theme – this is imperative because developing a theme based on the message and emotion you want to convey will help you garner more ideas of what to write. To nail a theme down, think of your subject(s), your aim for that shoot, the location, what message you want to pass. Pondering on all these beforehand will help you clarify your vision and aid planning your photoshoot.
2.) List all the equipment you think you'll need so you won't miss out on any. You can also draw a small checkbox next to the equipment name and tick as you pick. This will ensure that you've not missed out on any important equipment for your shoot.
3.) Props – Select a prop or props that will enhance your vision and make your shoot look blissful (all depending on your theme). From balloons and bow ties and bubbles to tutus and tiaras and tents, there are so many options when it comes to selecting props or accessories for your session.
With a plentitude of unique vendors on the internet and a wealth of handcrafted items available on Etsy, there is no shortage of great options. Have a thousand prop ideas in mind? Write as many as you can but be sure to select those you will need only.
If you are planning a highly stylized session, be sure that the props you select are adding to your vision and are not simply items to make your scene look full. Sometimes less is more. If you like simpler imagery, then maybe one or two props are all you need.
4.) Write down the location(s) you'll be using for the photography shoot. When it comes to this, be as selective as you want. Envision the scenery. The location is highly important and will influence how good your shoot will go.
The photography of Zoe Berkovic uniquely portrays the essence of childhood in beautiful environments. You can create magic by selecting the perfect location(s) that'll turn your overall photo into a dreamland. It's a brilliant idea to visit these selected locations before the shoot day.
Go there, sit and write down what you see and feel. How good is the weather for your theme? What focal length and aperture do you plan to use? Are there any special effects you are hoping to achieve, such as motion blur, tilt-shift, etc.? Write all of these down.
5.) Estimate the time you'll spend in the location or at each location – You can even visit the place beforehand and spent time there. There's nothing wrong in writing time intervals for every session your photoshoot may need. This will help you save time and work according to time so you don't spend the whole day. (Although sometimes this is inevitable).
6.) Plan carefully for your shoot and be flexible. Write everything you think down. – Now you've your theme, list of equipment, location and estimated time for the shoot.
You've to move on to the details. Did you forget to plan for the weather? To pen down simple things you'll need like drinks, snacks, insect repellant (because trust me, you will spend a lot of time shooting which depends on your shoot but at least you've got to bring these things especially if you're going outdoors and not using a studio).
Creativity and Planning go hand in hand.
Anyone can be creative, what distinguishes you from another is unarguably how well you construct and restructure your ideas and plans for your work.
No matter how elaborate the photography shoot is, writing will break the complications into pieces and most importantly, will remind you of what you need. Have a successful photography shoot! Don't forget to get that book and pen.