Hello guys, all of us know WWE. I am a great fan of John Cena since I was 14 years old. I like him very much and he was a great wrestler. I watch WWE every weekend and I enjoyed it. John Cena was one of the great wrestler ever. I am proud to be a fan of him.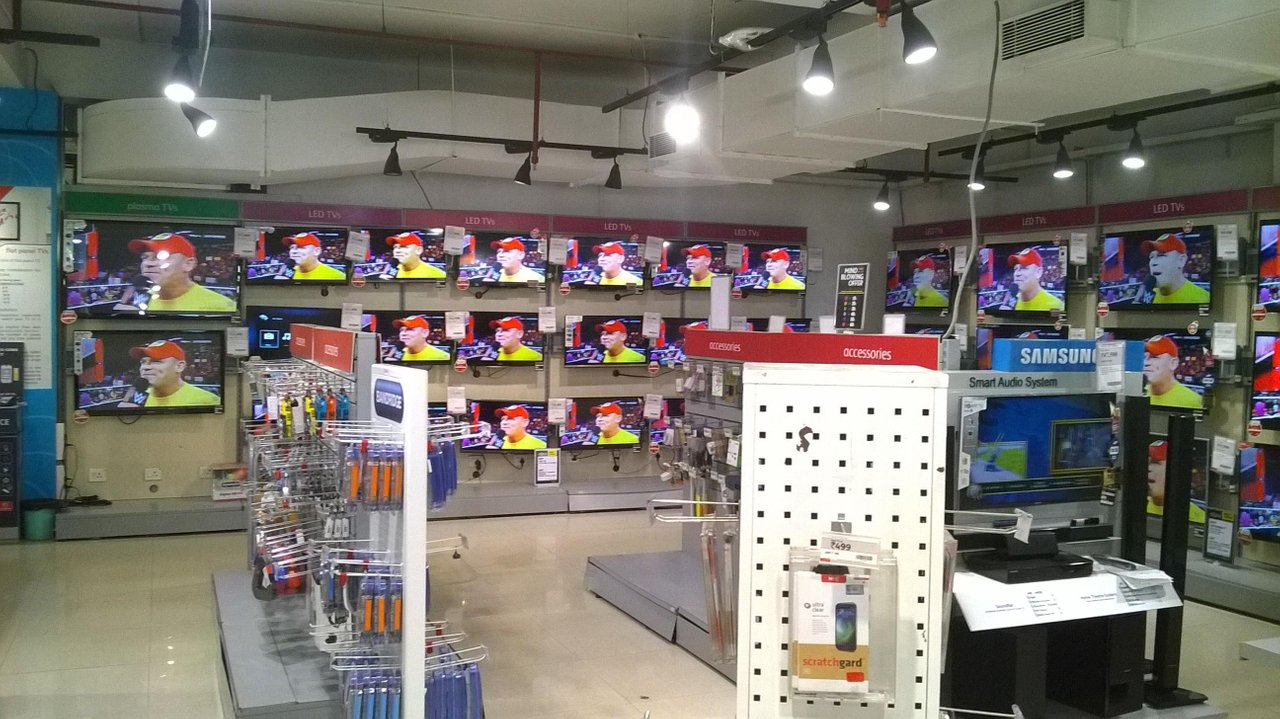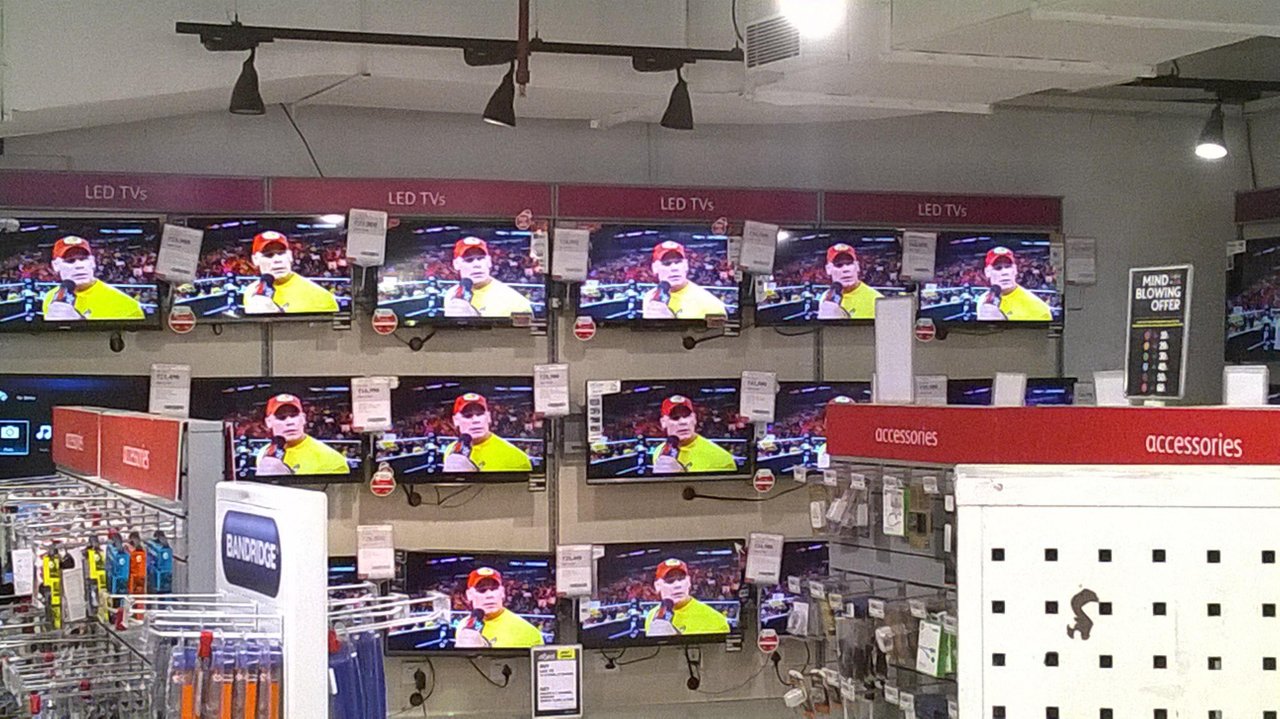 This picture captured by me. when I go to the shopping mall and I saw John Cena Wrestling match on tv and captured this one.
If anybody John Cena fans here, comment below.
                              *******

To view more please visit my blog @simmalog
If you like this post, you can upvote, follow, share, and re-steem this post.
                            Thank you!