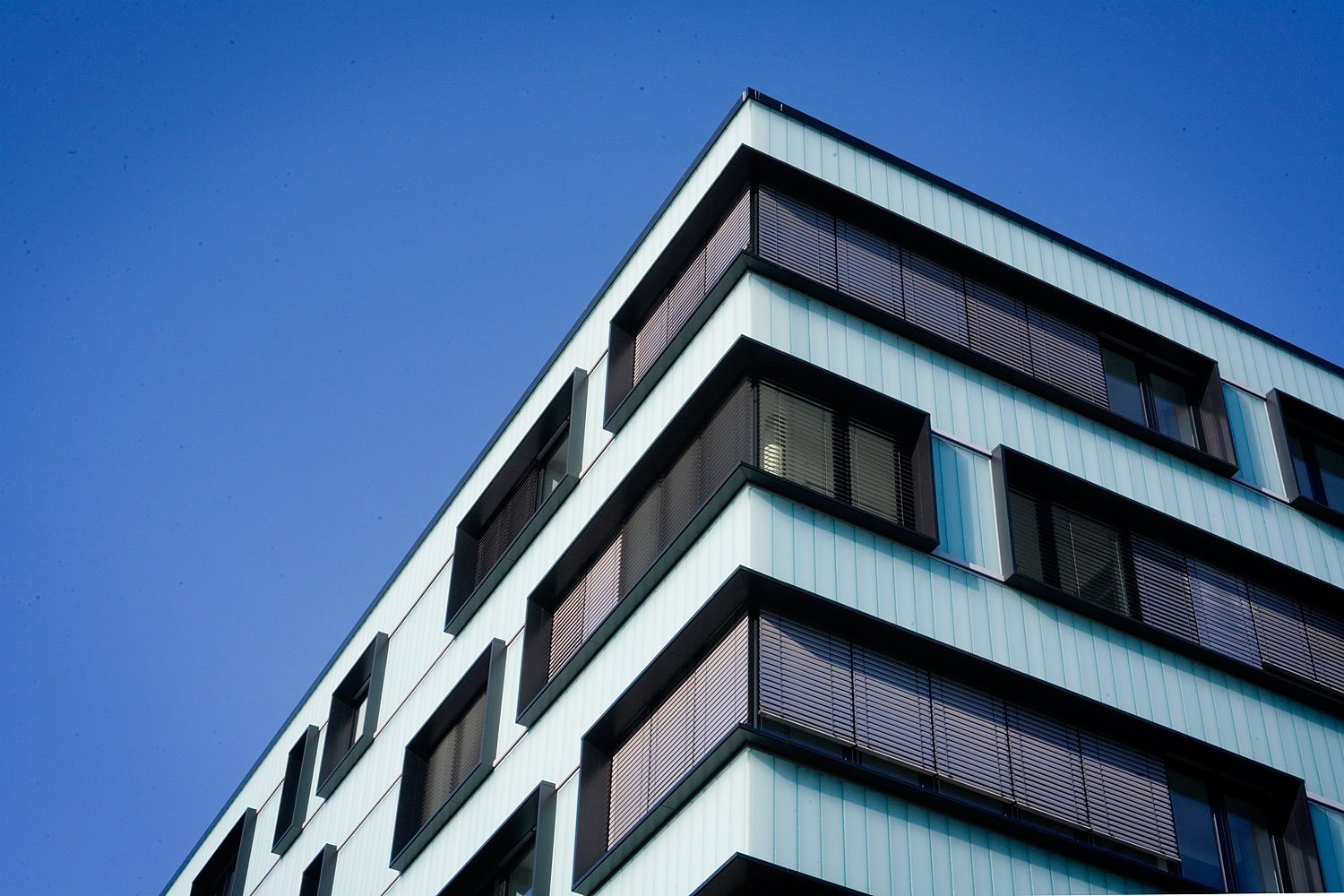 It's just a building with sharp edges,
that's all there is to see.
It might look nice in black and white,
but it's monochrome already.
The people in there do rocket science,
or maybe not,
it could just be the marketing department.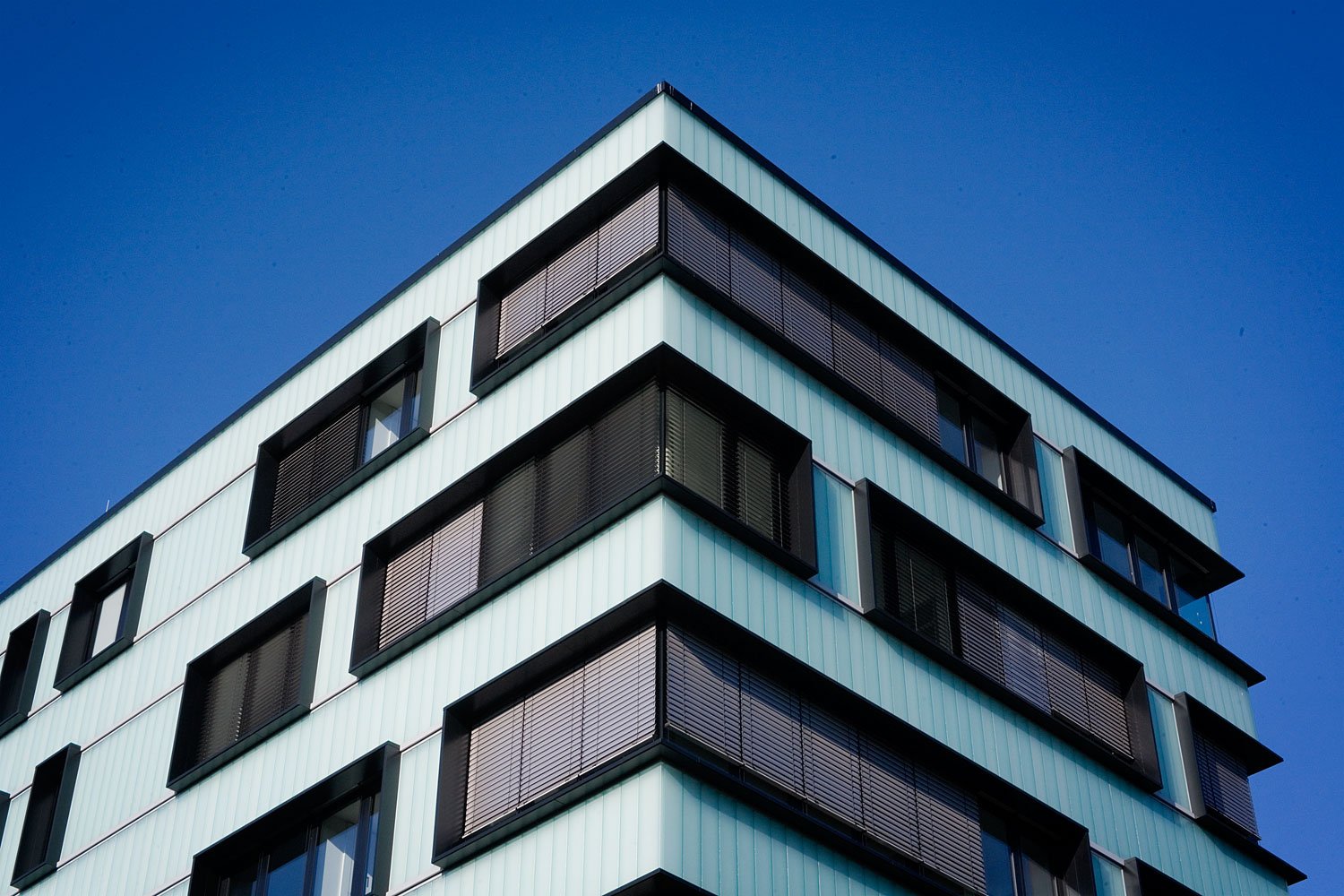 ---
Yeah, just two frames of a building, that's all this is, unless you look really up close, then you might see how dirty my sensor is, it's random snapshot photography on a sunny afternoon... you could call it a shitpost if you wanted, that's up to you. And you don't have to upvote this either... unless you like the color blue, then you definitely should!