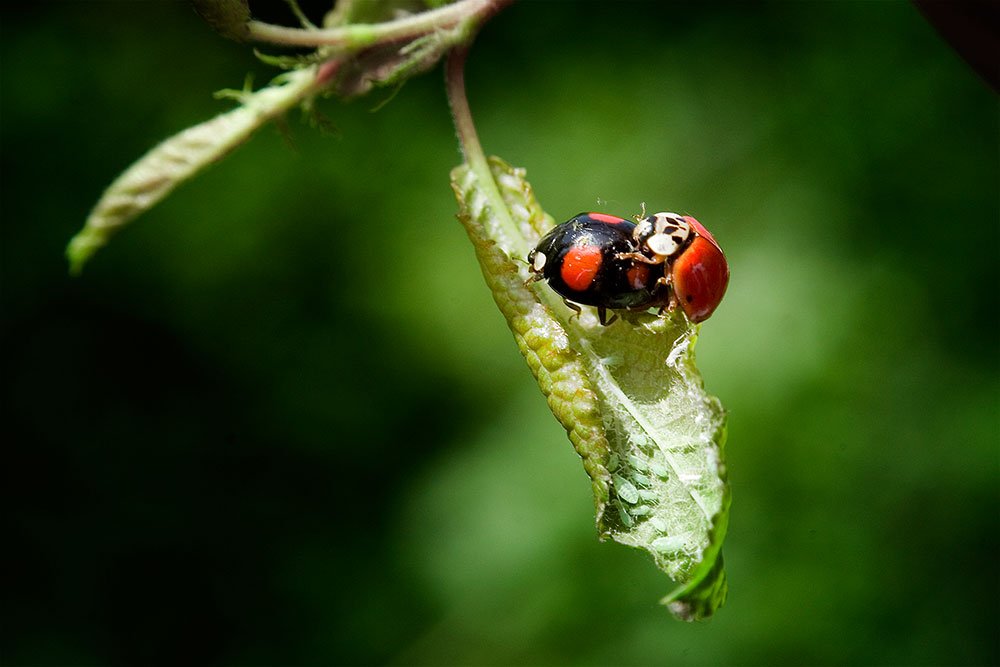 Love Has No Colour!
But usually it's red.
Ladybugs must be pretty open minded people, i mean, if gender isn't a meaningful construct to them, all the guys calling themselves ladies, why should race even matter?!
I noticed one of the bushes in the garden was being frequented by tons of ladybugs of various patterns and colours. Taking a closer look, it was rather obvious why they were there. A sprawling aphid infestation was providing a rich buffet for those cutesy little buggers.
One couple in particular caught my eye and @hazel420 was kind enough to hold up that branch for me so I could get a good shot of them using @stresskiller's reverse-lense macro trick.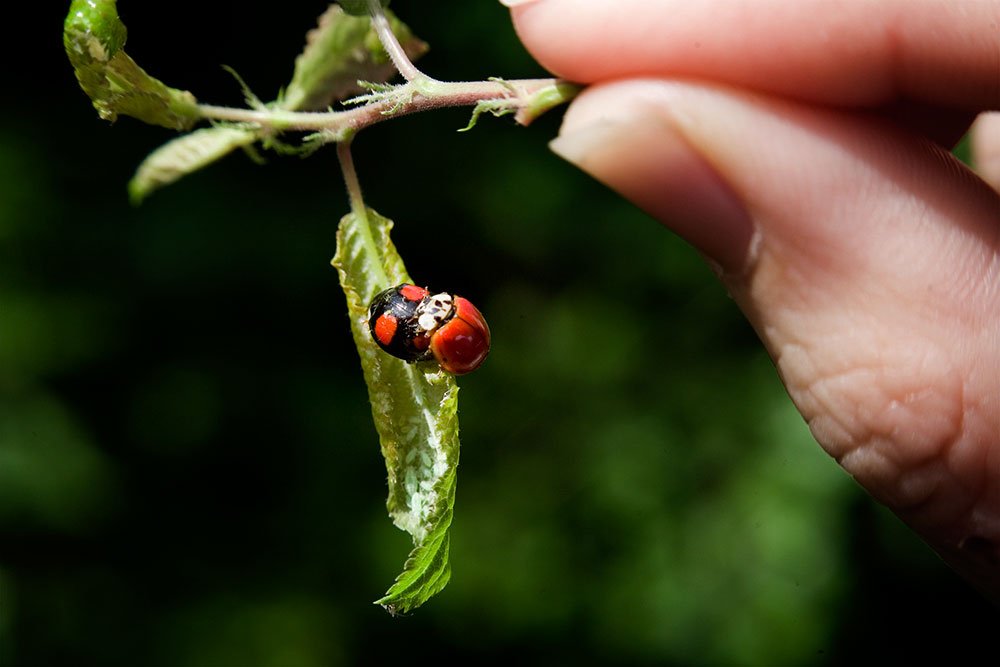 I'm definitely glad to see them getting their groove on. Not only did I get this funny picture out of it, their offspring will also continue to feast on these nasty aphids and help me keep those pests under control.
---
Thank you for viewing my @snaepshots!


@fraenk loves you!