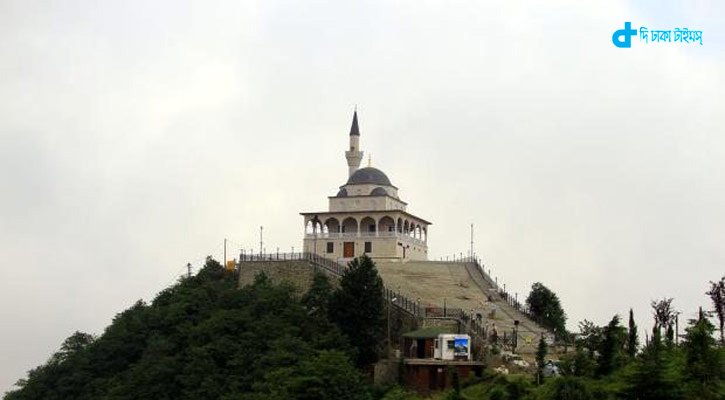 The mosque has been completed for the prayers by completing the construction work. A lot of people are coming from the country and abroad to see the already rebuilt mosque.
This mosque has been rebuilt in Ghunni Su area of ​​Reise province, the birthplace of Turkish President Recep Tayyip Erdogan.
This town is 1130 meters high, which has been impressed by the city's rebuilding of the mosque at the top of the Kebla mountain. This area is an interesting place for tourists from other areas of Turkey. The specialty of the Qibla mountain is that almost all the areas which are surrounded by this mountain are seen almost everywhere.