She is Hot Pink
Ready for the celebration. The Pink House that is.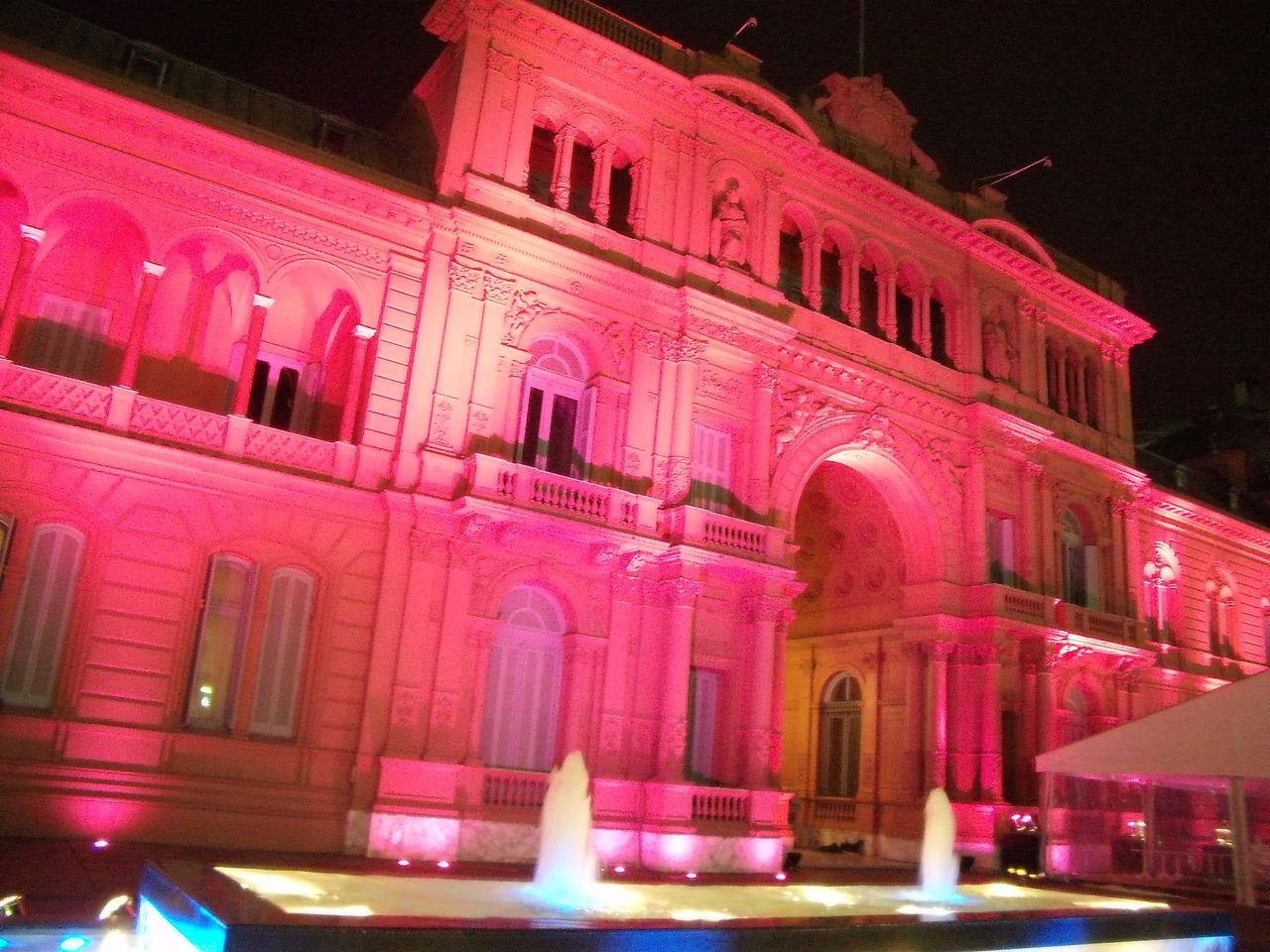 It is the equivalent of the US White House. The president flies in and lands 40 feet from the main road out back. I am not sure if he actually lives here or not.
This photo was taken in May of 2010 when Argentina was having its 200 year anniversary. It was a strange but outlandish celebration with monstrous floats and rolling demonstrations.
Starting at Plaza de Mayo, today I wanted to show the Pink House at its best. I also have a special photo of the colonial building with a colonial changing of the guard.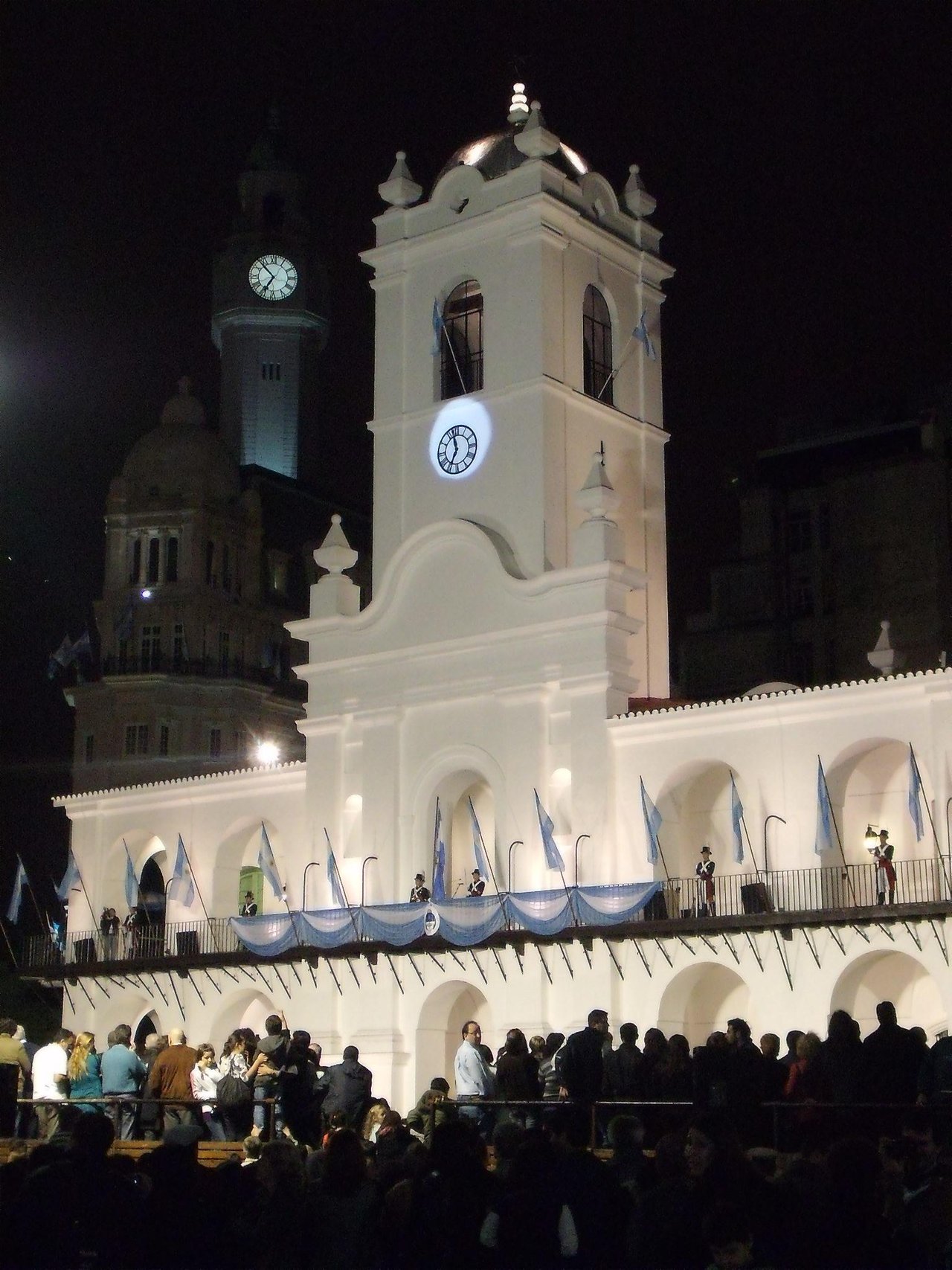 The Cabildo
This beautiful building is open daily for tours but at the bicentennial, it was painted up and filled with musket toting soldiers.
I have other crazy clips from this all out blow out. I hope to share some of them with you all.