A week ago today (25th August), the wife kids and I were treated to a nature cruise on Horsey Mere here in Norfolk. Horsey Mere is one of the most northerly broads here in Norfolk and is accessed via the River Thurne. I've not heard of a Mere before but I gather is means standing water. In 1629 the term Mere and Marsh were becoming interchangeable but in 1876 the term was heard to mean permanently under water.
The trip started near the old wind pump and is sold as a nature tour. There wasn't a huge amount to be seen on this particular day ... well there may have been, if there was I managed to miss most of it. I did however manage to grab this photo of a Kingfisher. What a beautiful thing! I've never seen one before so was delighted to see that I'd managed to grab a photo of it.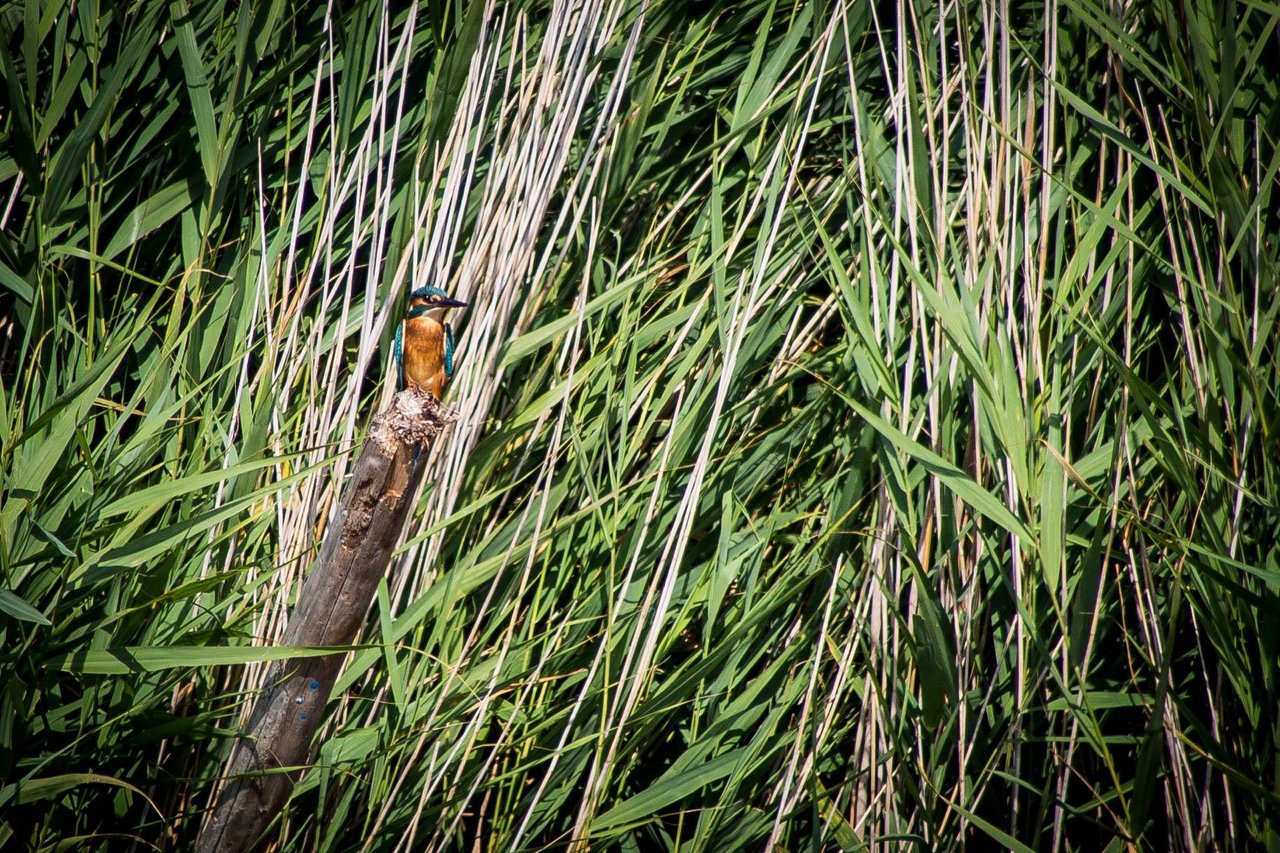 We saw a crane or two and a good few dragon flies of various makes and models but I didn't manage to grab a photo of any of them. I did however manage to get a good few photos of some of the wonderful sailing boats which can be seen on the broads.
The main thing that struck me when I saw this boat under sail was the reflection. I was quite pleased with the outcome.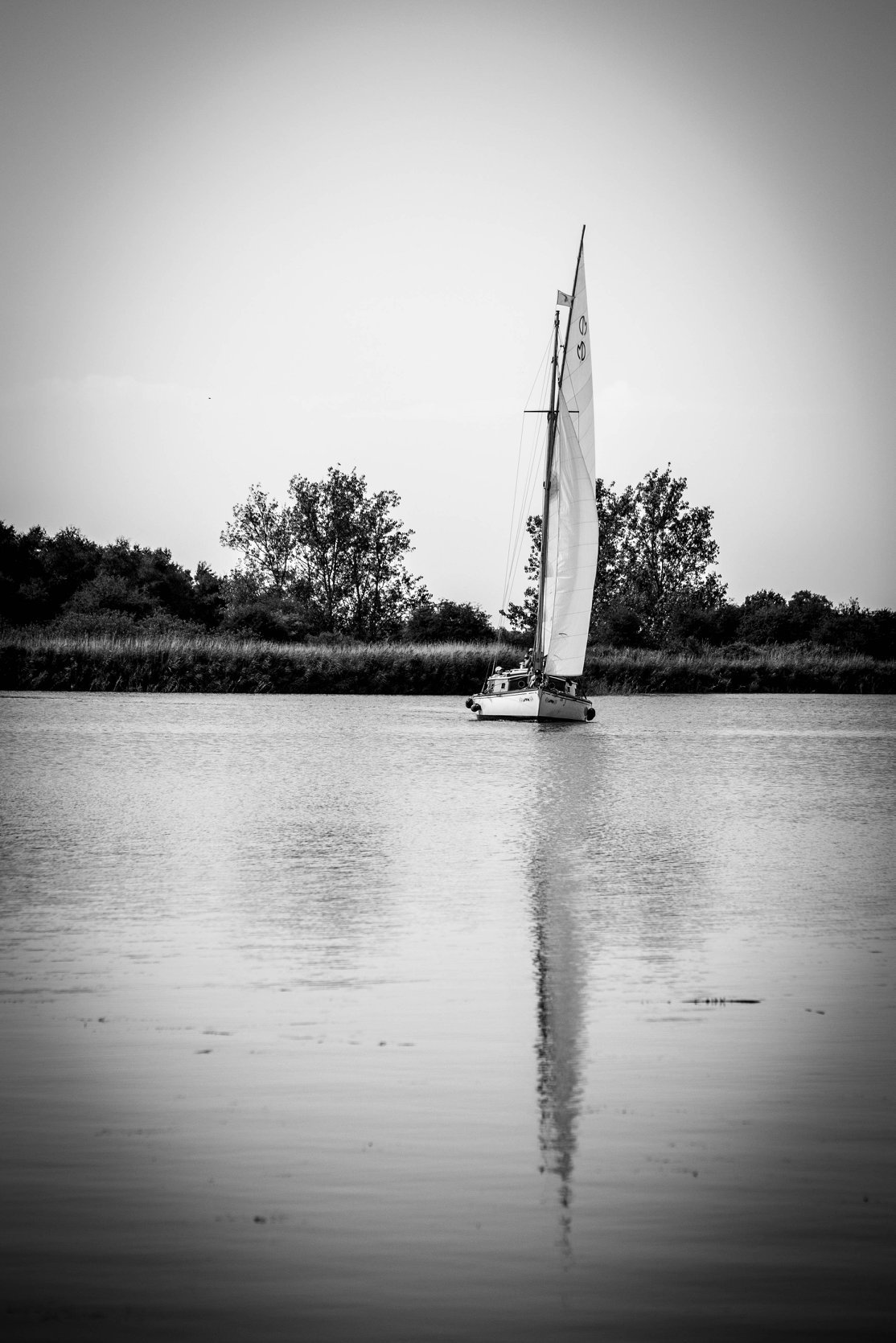 It was a beautiful morning as you can see. We were sheltered from the breeze so things were quite toasty when out on the open water.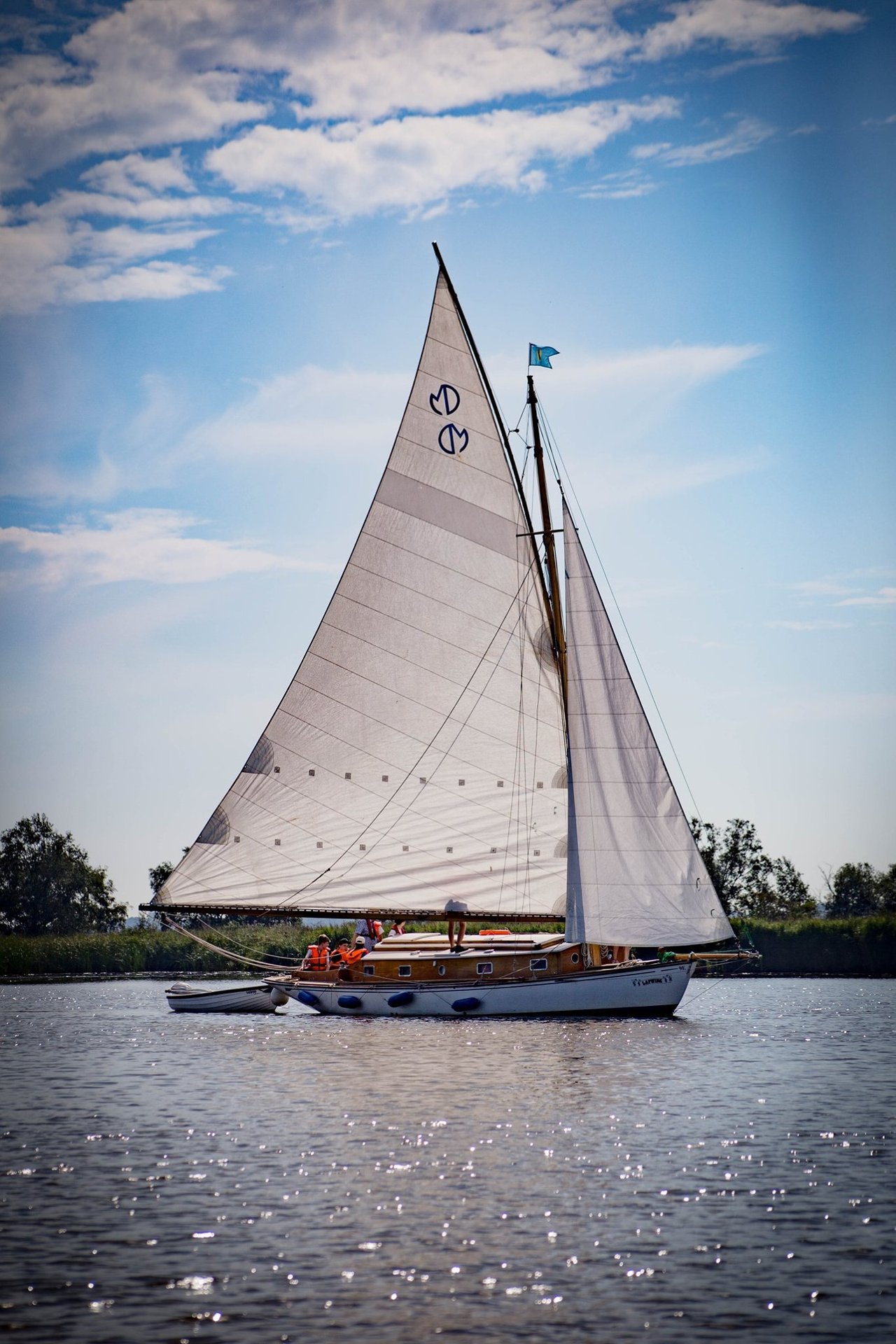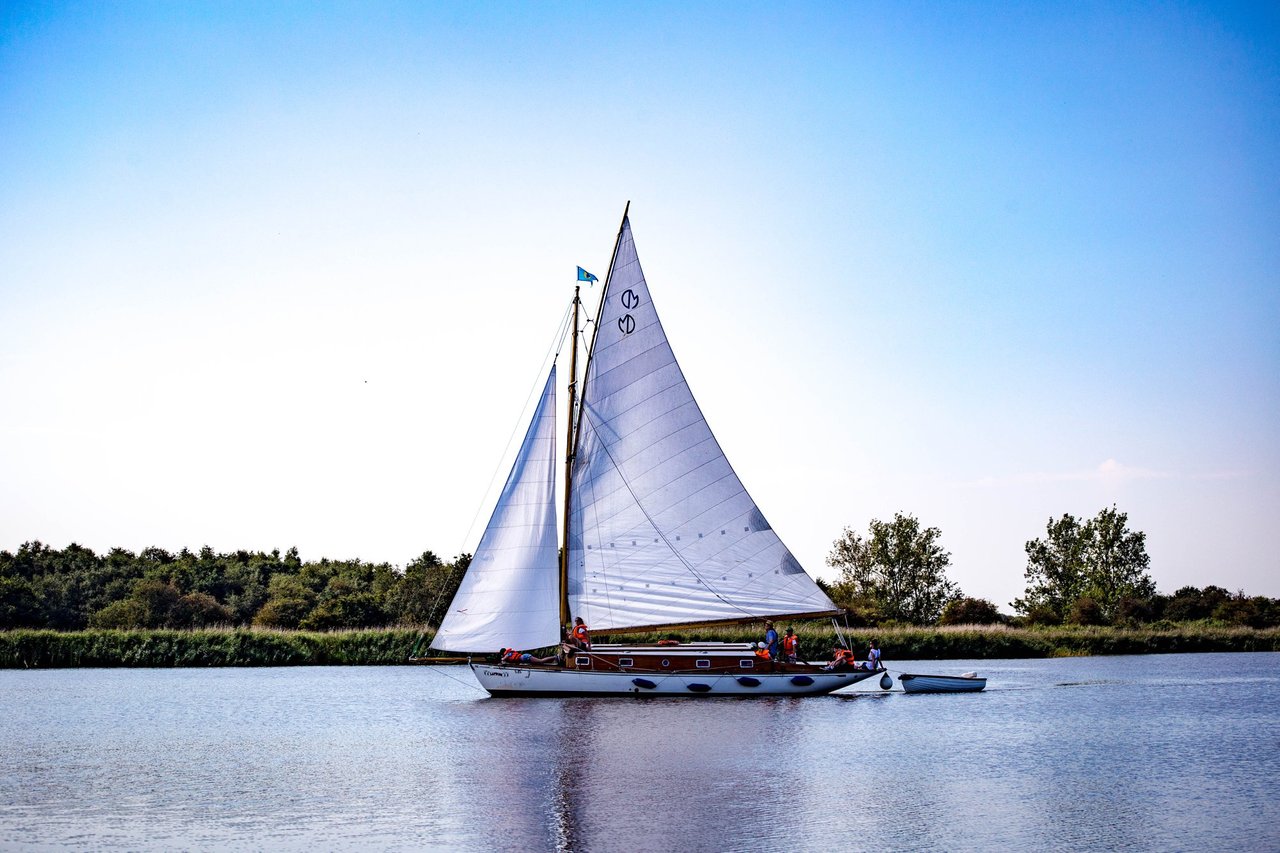 Navigating the sailing boats is pretty easy when out on the open water, but can get a little tricky on the narrow sections of river.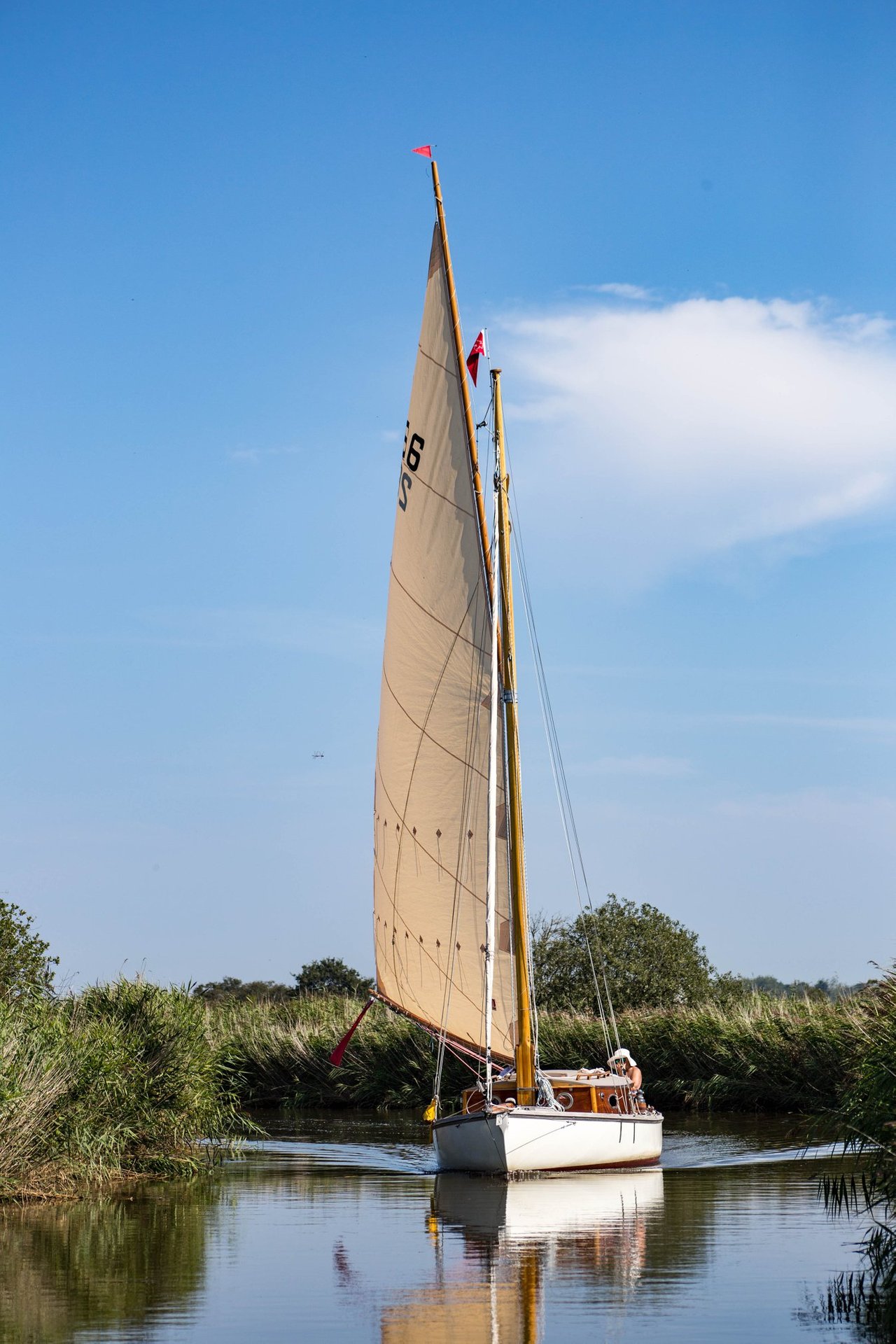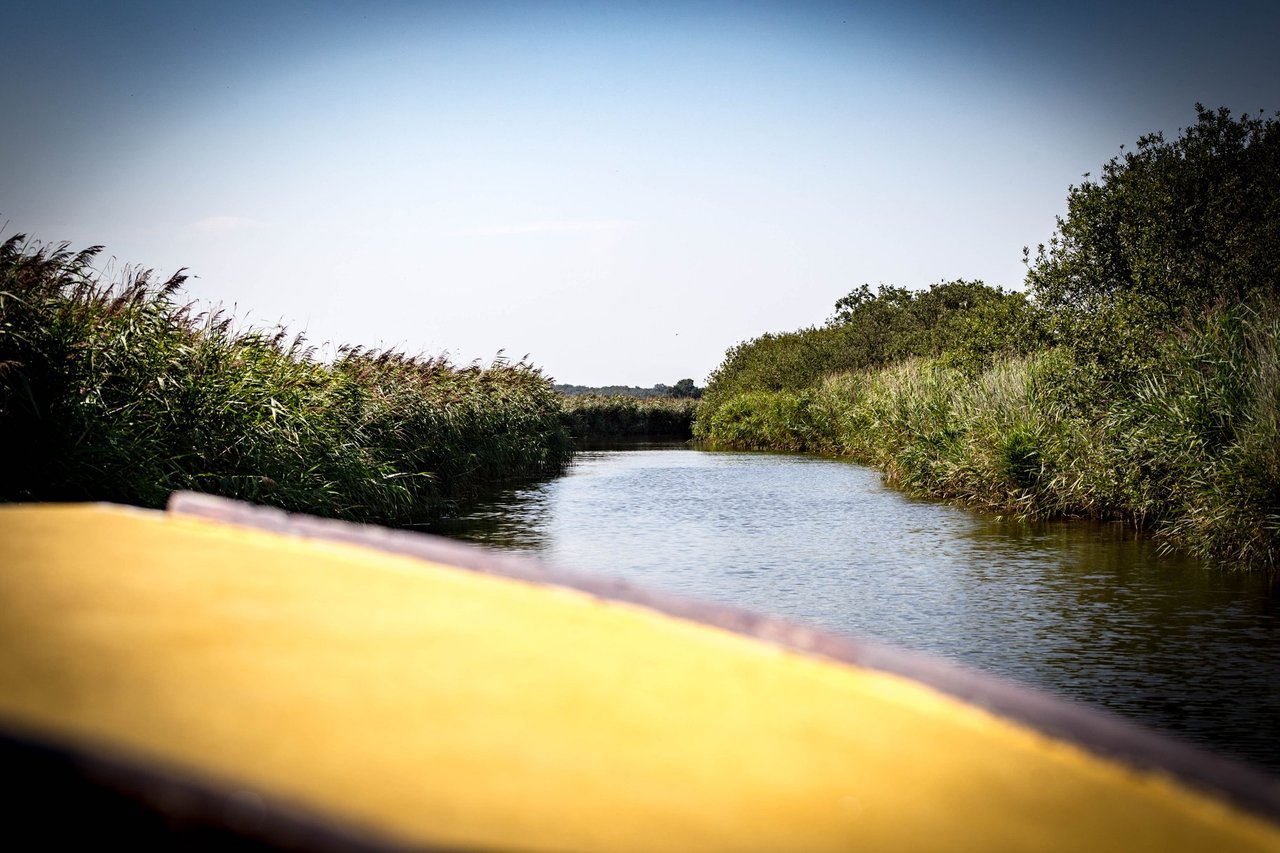 There are a few of these lovely old thatched buildings surrounding the broads. They may not look much but these are some of the most desirable properties in the area.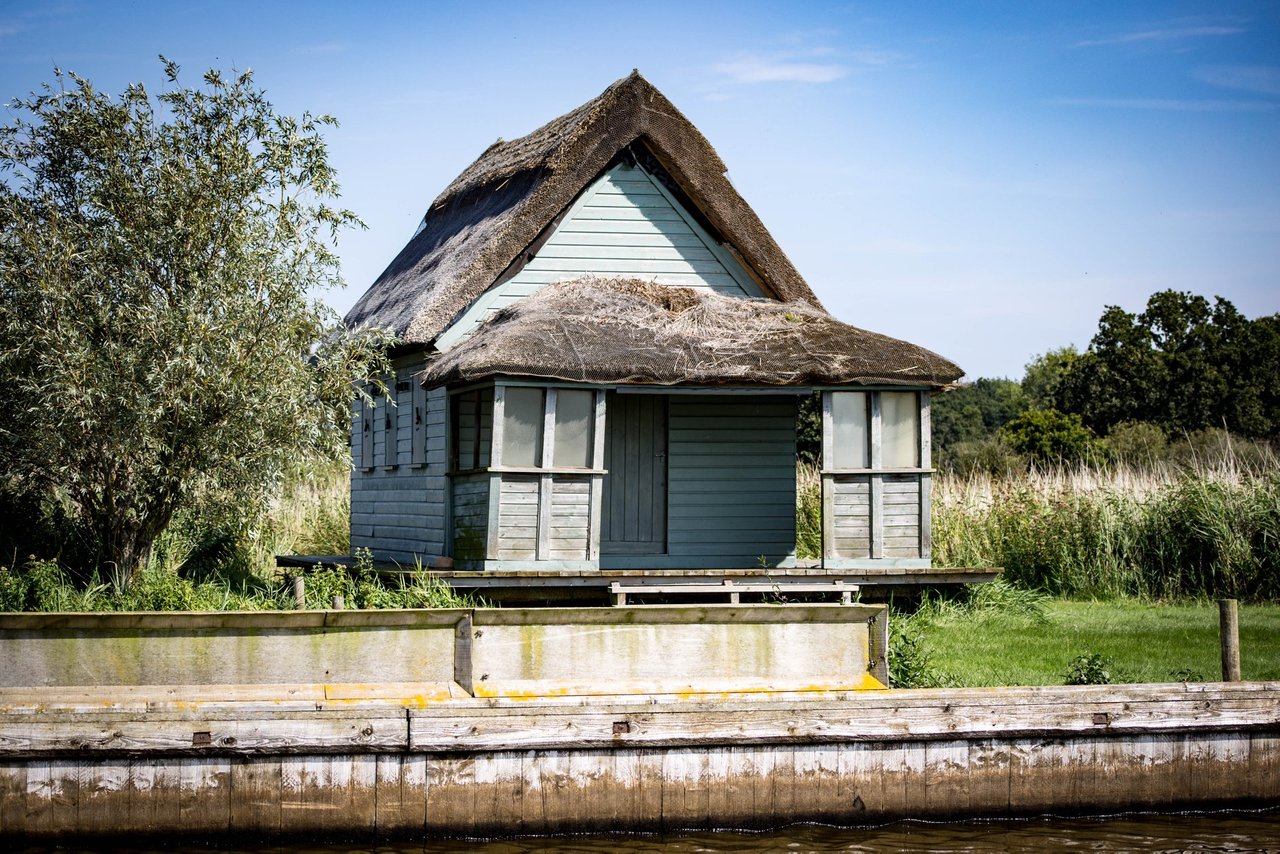 In summary if you're every in the Horsey area I'd recommend taking a tour out on the broads. Our trip was via Ross' Wildlife Boat Trips and was brilliant. Even the kids enjoyed it! Ross let them all had a go at the helm and he had a great sense of humour. Will definitely visit again in the not too distant future