Yes, I'm more than aware it's now early February but I'm a little behind :)
This series of photographs were taken on a stunning Saturday morning back on the 4th January. I don't recall why, but I didn't head off to meet the other dog walkers as usual but instead went at it along on the northern end of the beach. Jolly enjoyable it was too...although I'm sure Lola missed running around with her little 4 legged friends.
We arrived at the dunes not too long after sunrise. Living here on the east coast I think it's safe to say we get some pretty awesome views first thing.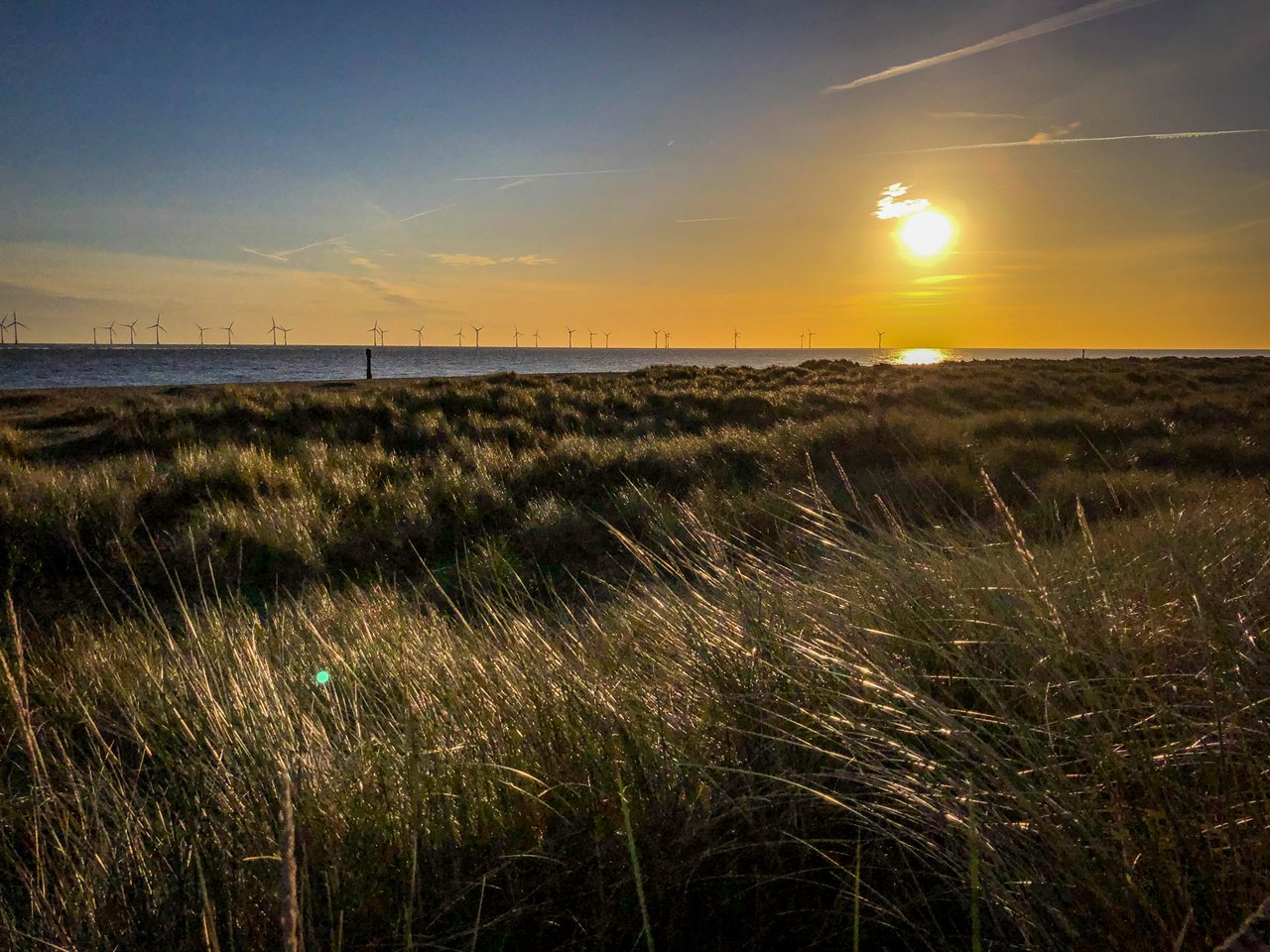 Some cracking contrast on the beach looking north(ish)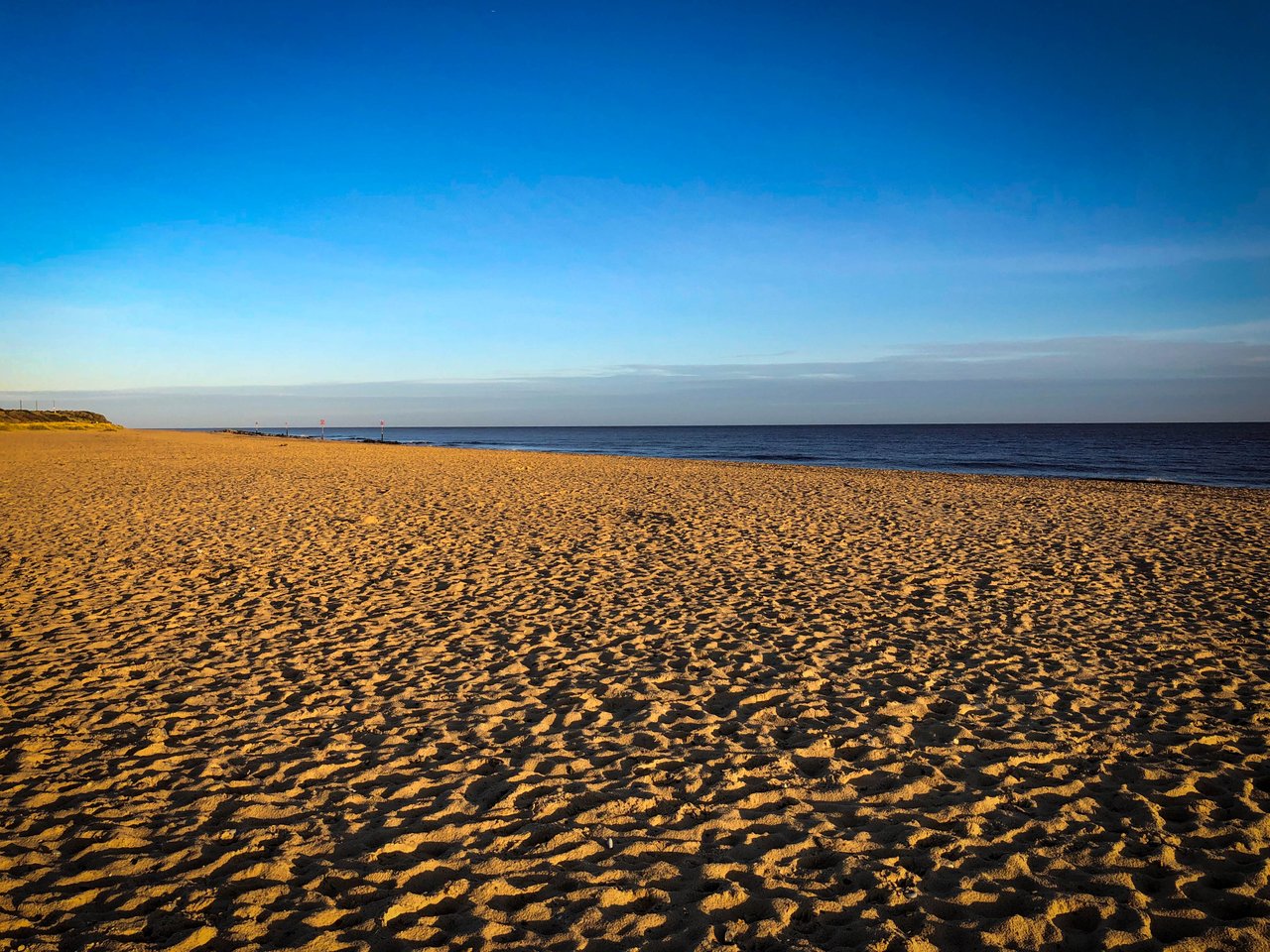 Back to the east the sun keeps on doing its thing. The rocks you can see are part of the sea defences (groynes) and aren't natural.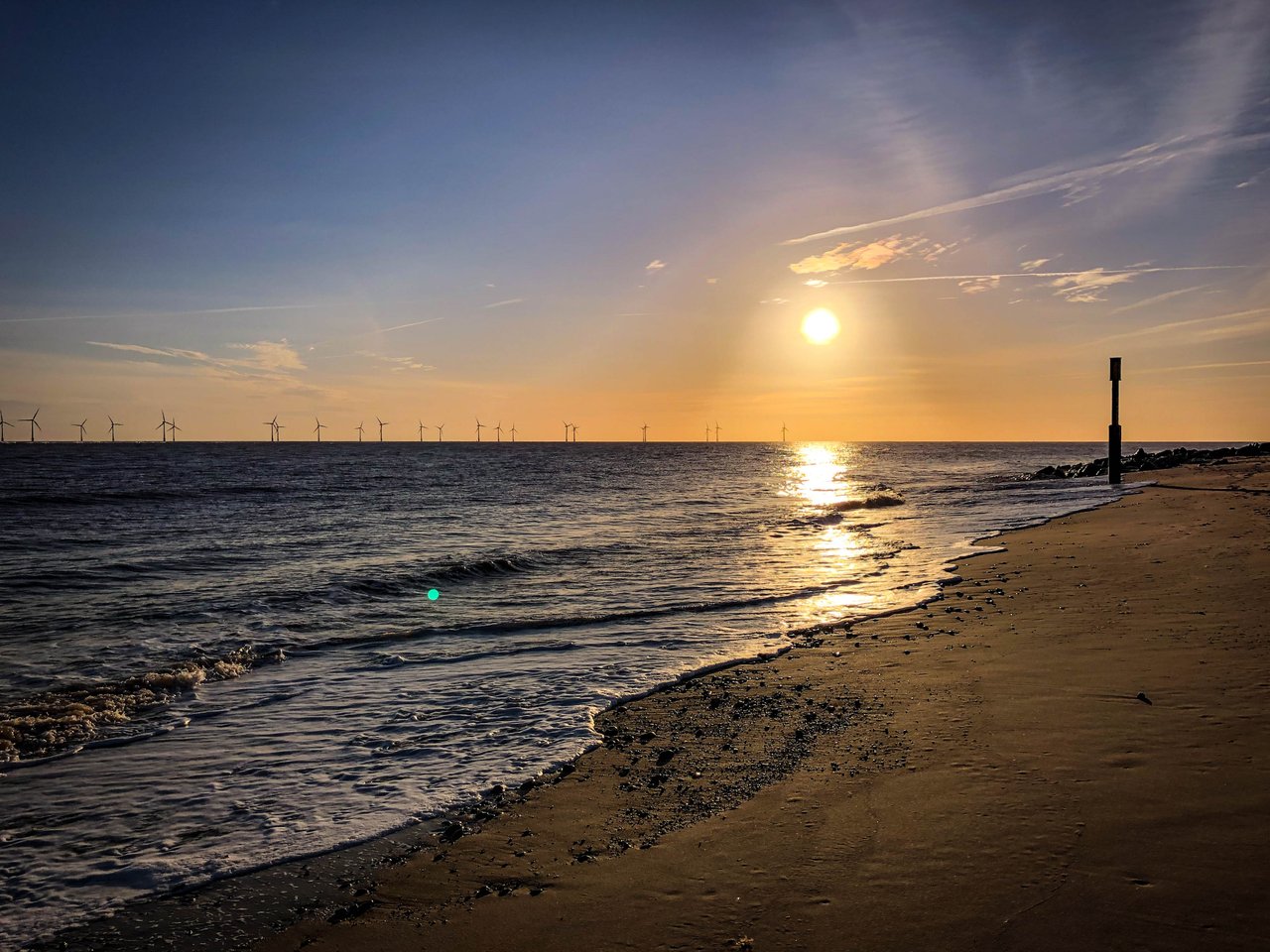 Lola being her photogenic self as per usual. This damn animal has a better social life than me! We have a dog walker to taker out when we're at work and every other person seems to know her by name.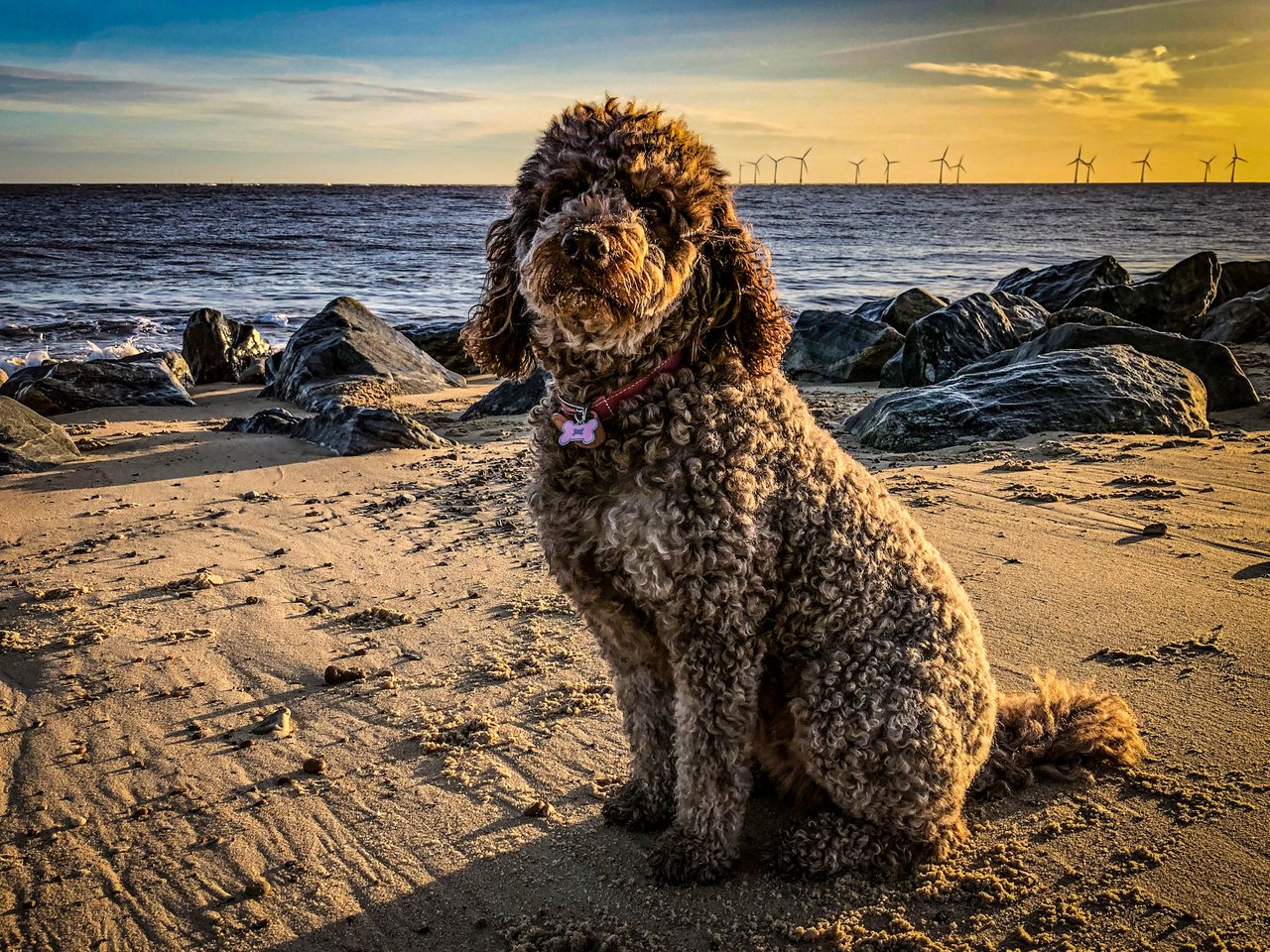 I wish I could paint as I'd love to have a bash at turning this into oils.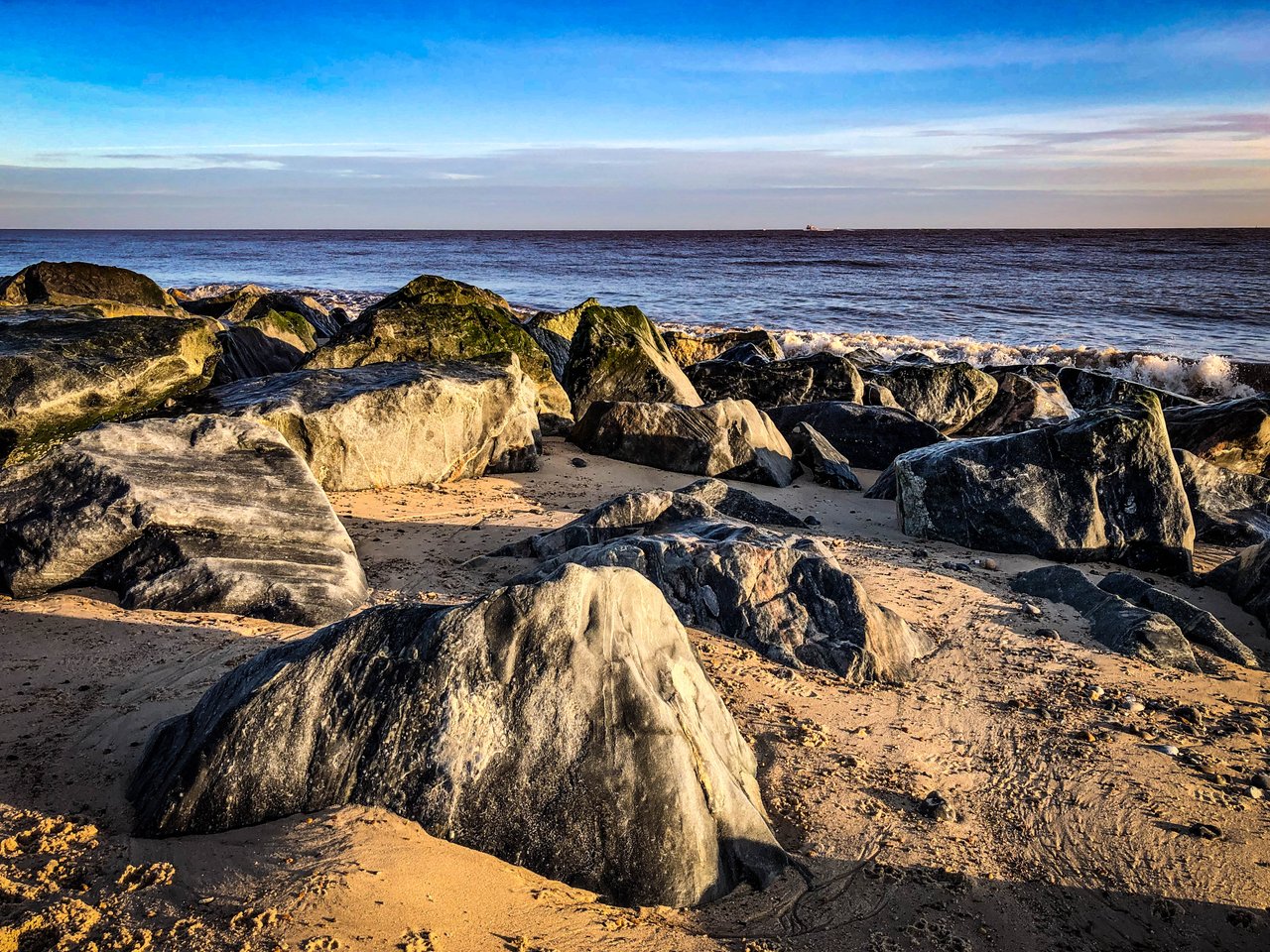 Always feel the urge to have a good ol' black and white photo in there.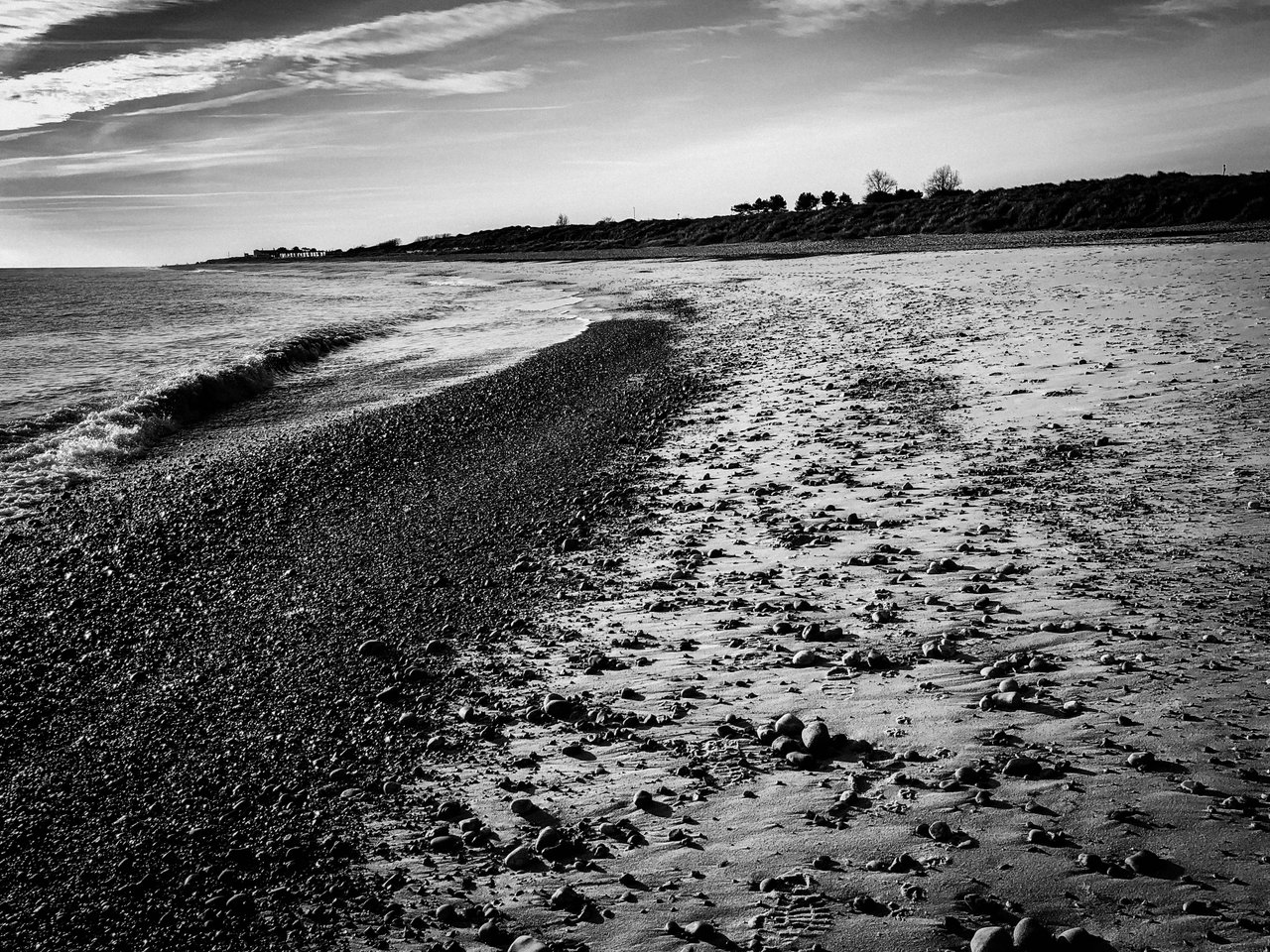 Those grand Norfolk skies.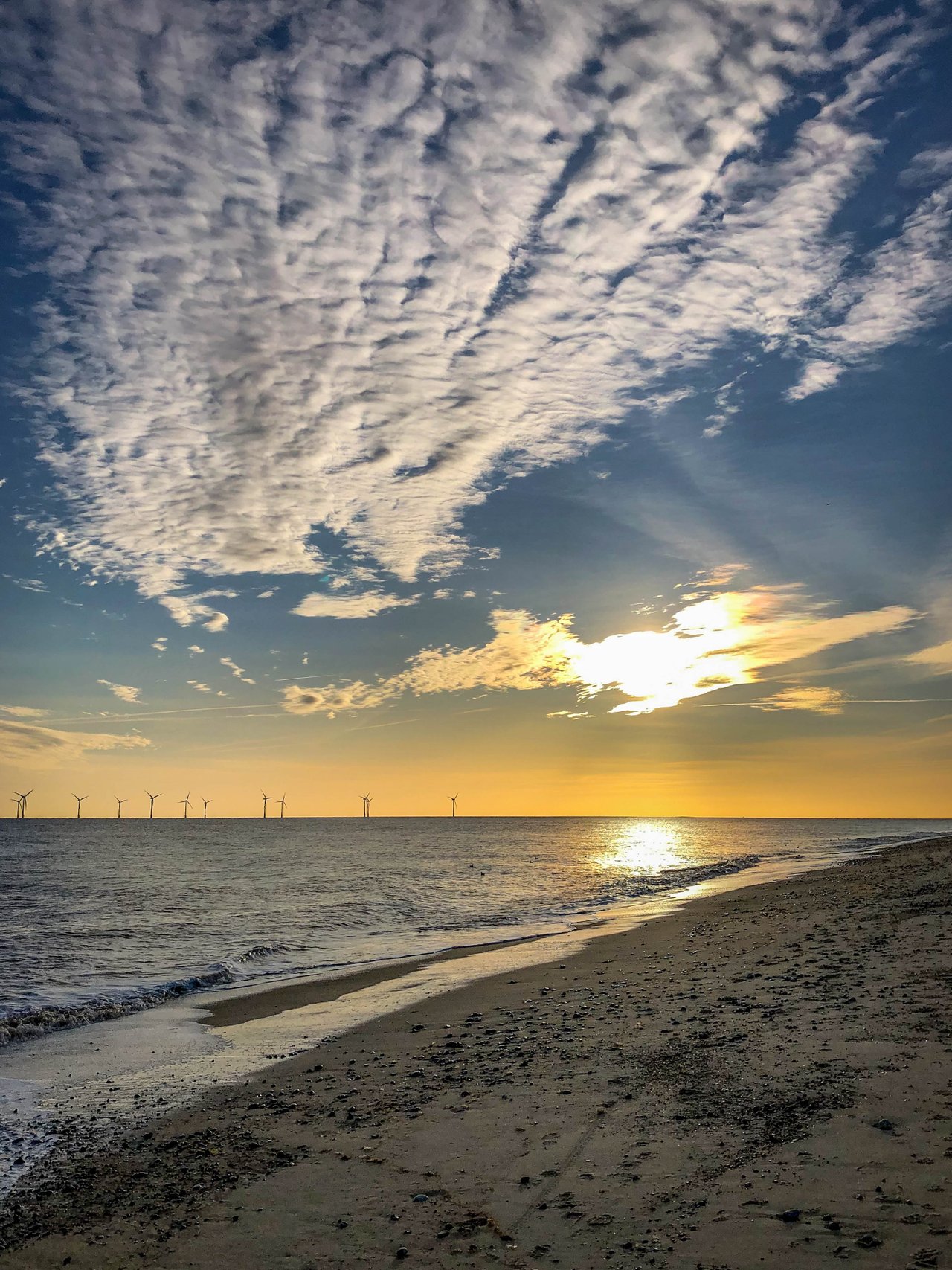 All photos my own and taken with an iPhone 8 with some tweaking in Photoshop.