Been waiting a while for this next full lunar eclipse to happen. I caught a series of photos tonight using my Nikon D5300 and a 300mm lens. Here is the last photo I took before calling it a night, even got a few stars in the frame as well.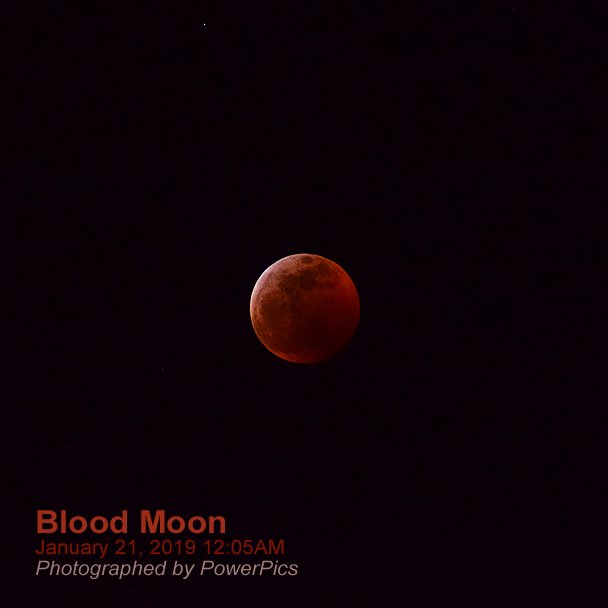 The temperature was dropping fast and the wind was howling tonight which didn't make it easy to steady the camera. I will go through the rest tomorrow and maybe do an animated sequence of the eclipse, but I'm not staying up to see it all the way through.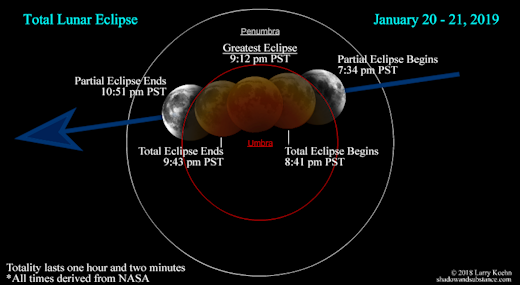 Eclipse graphic posted on SpaceWeather.com for event timing.
~PowerPics