Hi everyone!
I have an incredible hike to share with you today. Not such an easy one either! There is no shortage of waterfalls in New Zealand but this one has to be one of the MOST beautiful settings I have seen anywhere in the world!
This is Omanawa Falls ( Tauranga )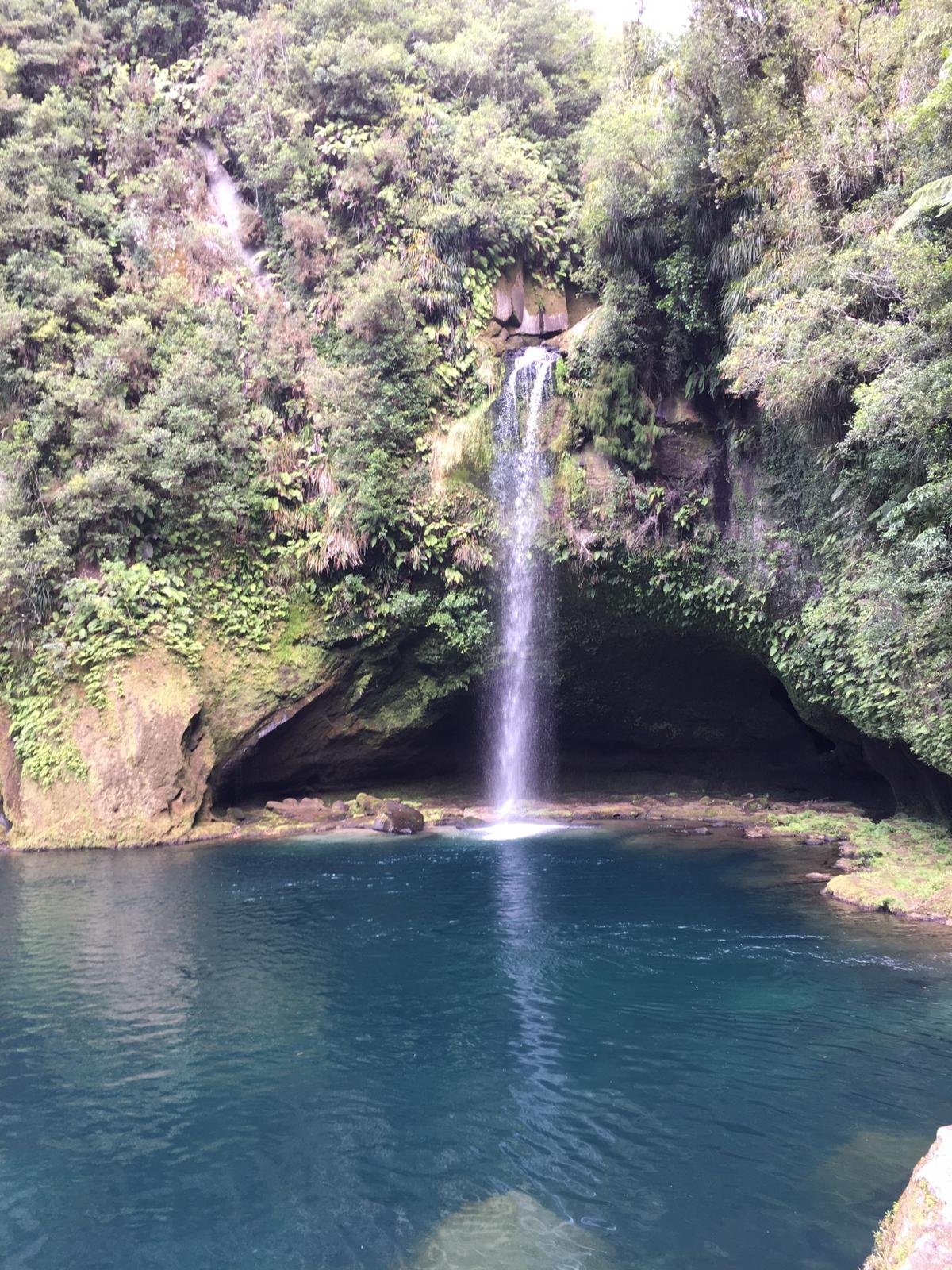 The Falls are situated close to a hydro electric plant and have a drop of 35 metres.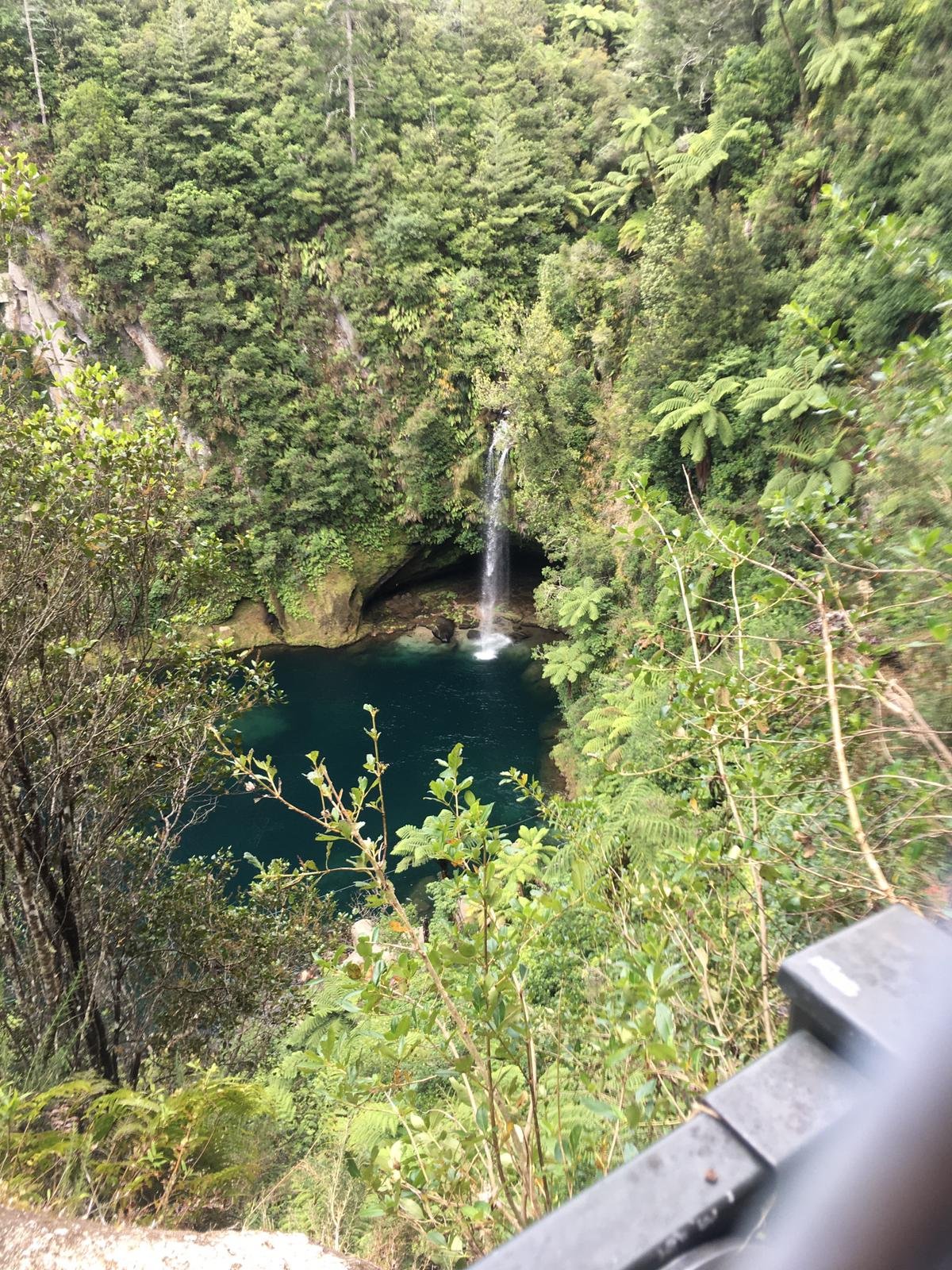 They are currently closed to visit as they are not considered safe to explore. There have been several accidents.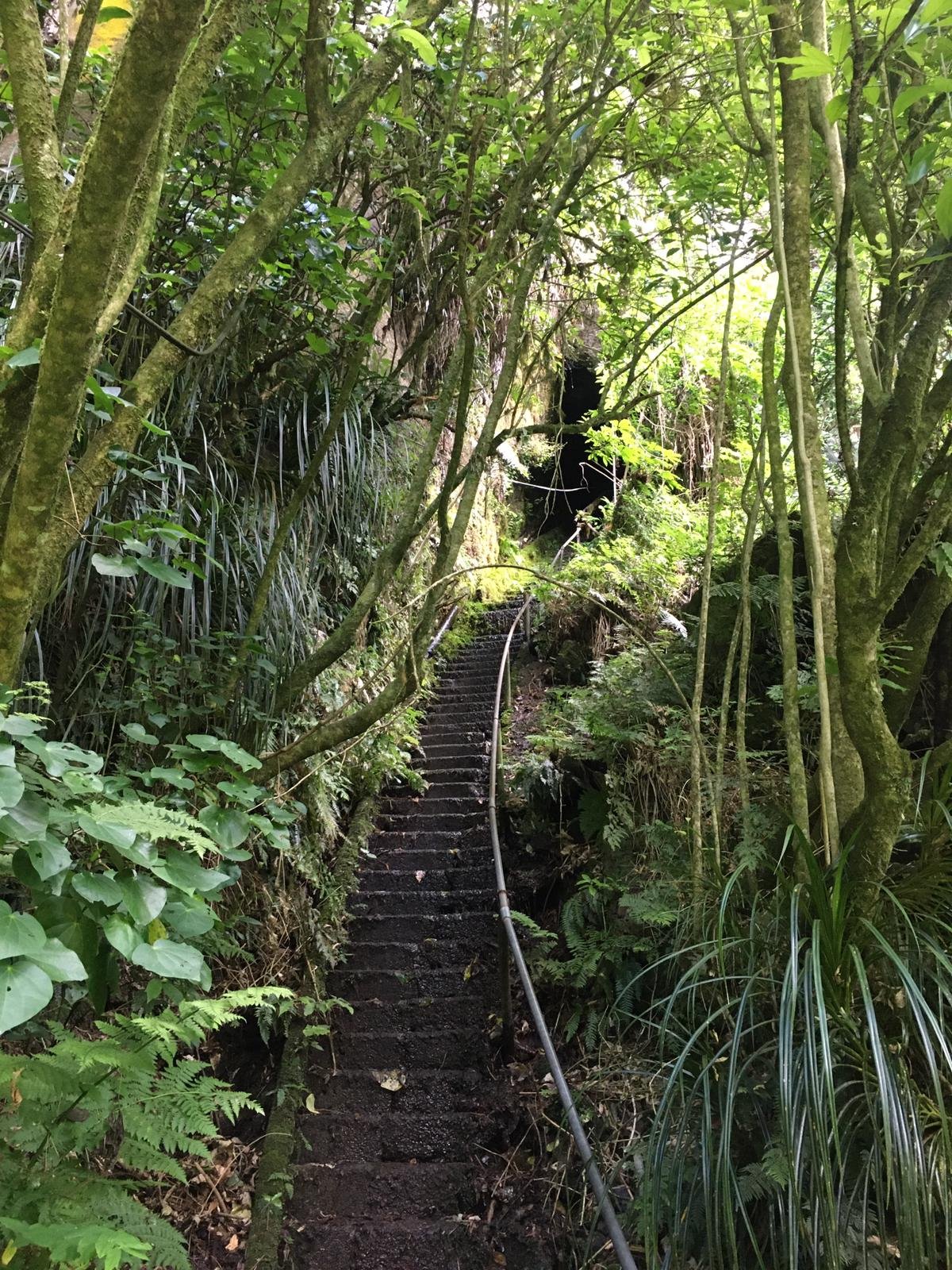 It was a seriously tricky hike and I really would not recommend to the faint hearted.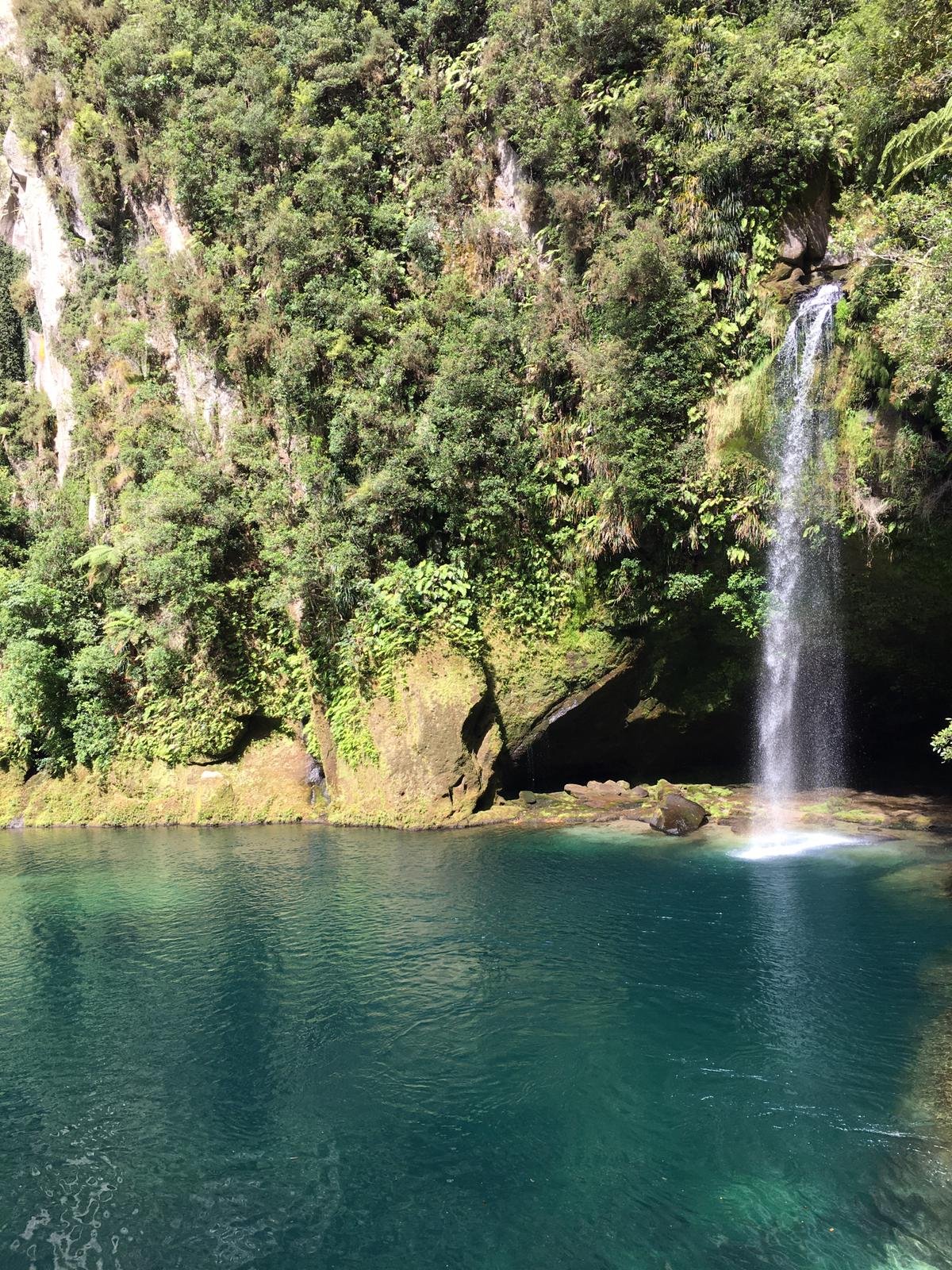 First I had to climb up a steep cliff face and then carefully work along a path which had sort of been marked out with orange tape.
Although it was so steep there were massive trees roots to hang on tightly to. After a long hike up snd across the jungle I eventually made it to some ladders which led me down to the edge of the waterfall itself. This place is unimaginably idyllic
and believe me these photos barely do justice to the place. It took a whole hour to get from one side of the pool to the other edging carefully through tricky terrain - and everywhere around is the most ultimate paradise of plants and nature that I have ever seen anywhere!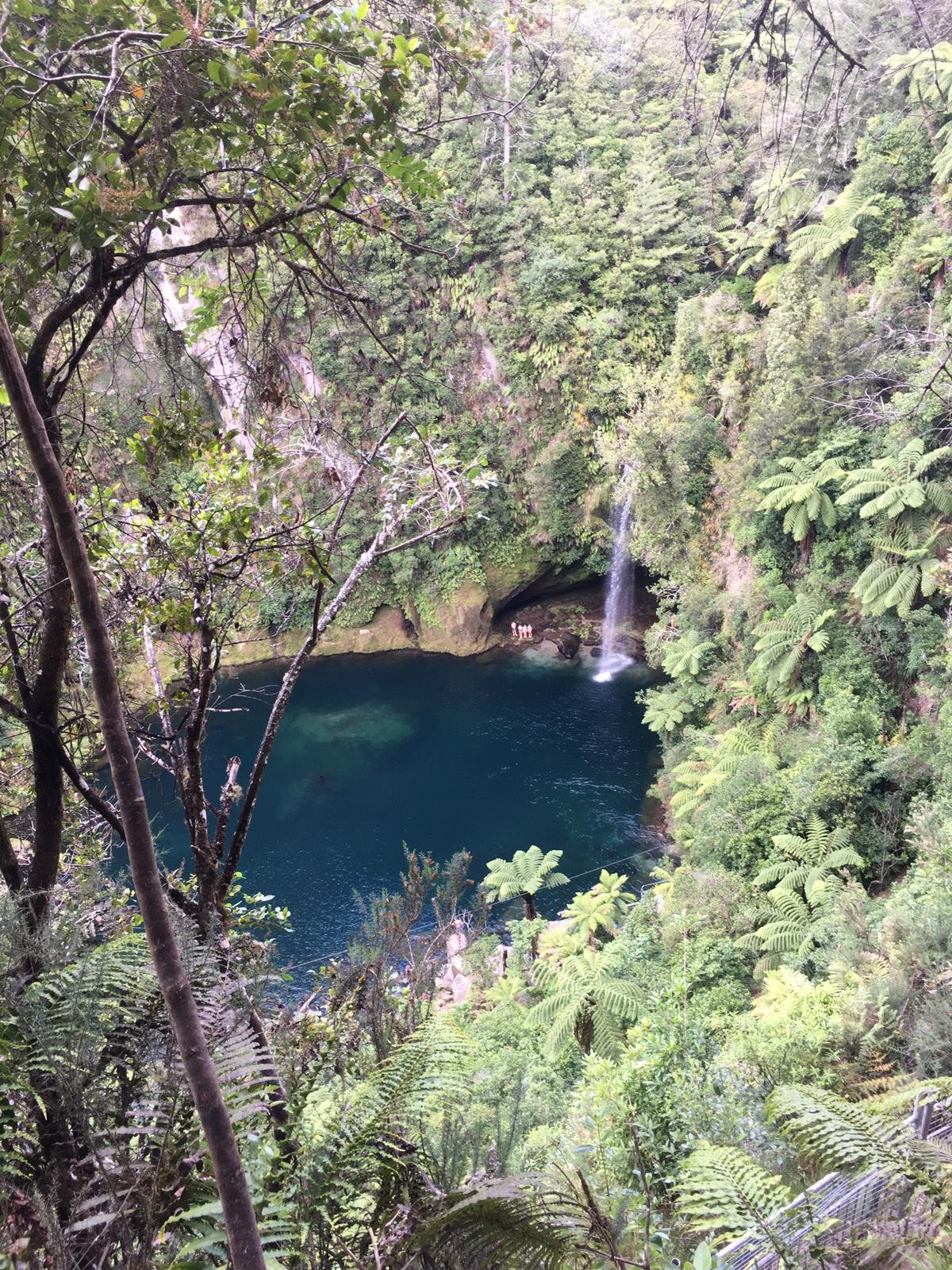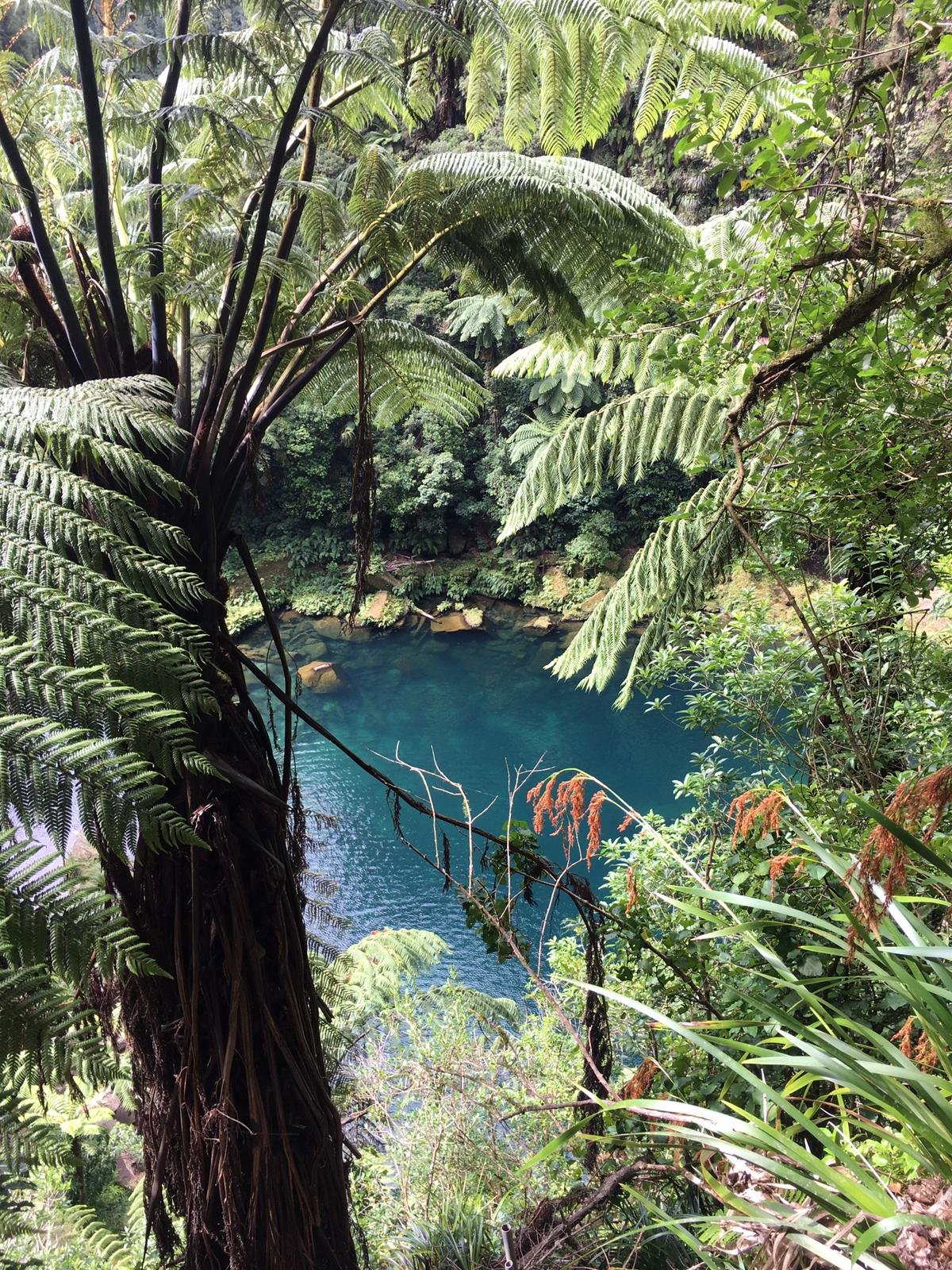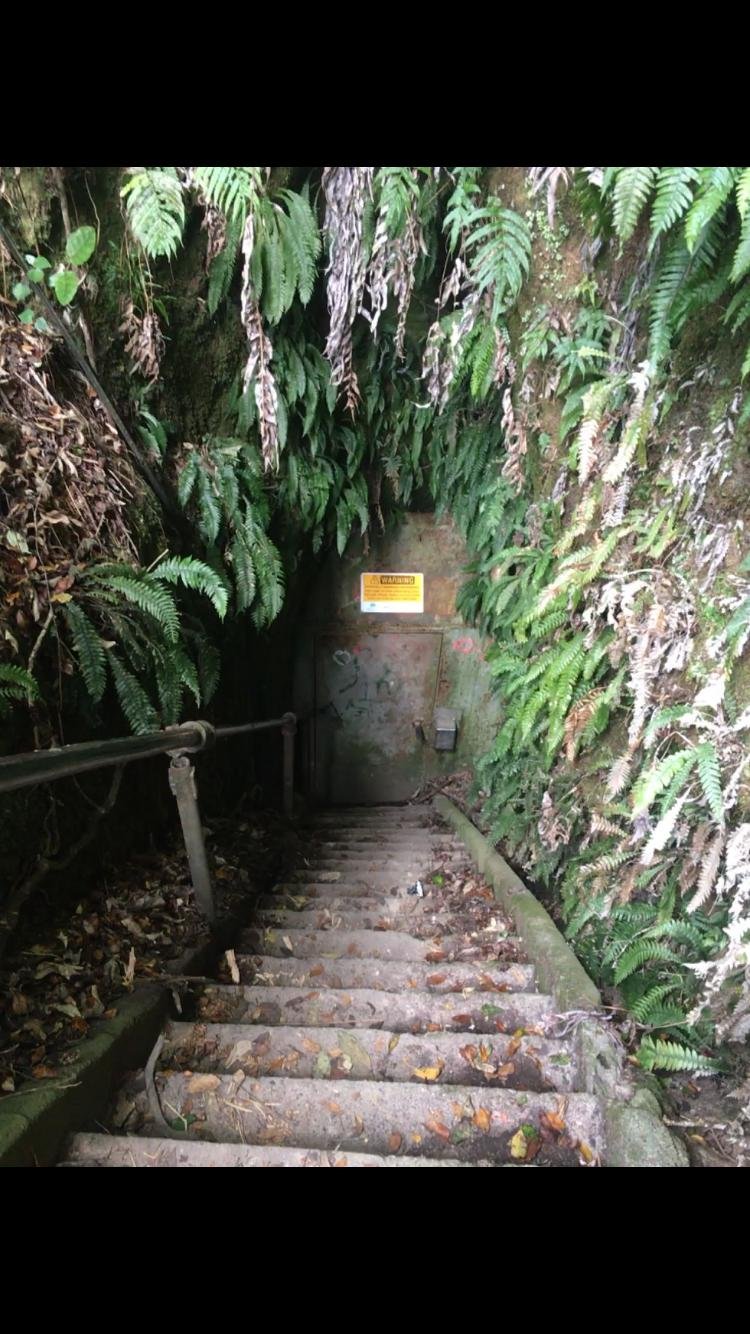 I actually swam across the pool to the falling water and back again. The water was INCREDIBLY COLD and incredibly BLUE. I could not resist the experience and although it hurt, I am glad I did it. These are the sort of memories that colour your whole existence.

What an extraordinary adventure this was.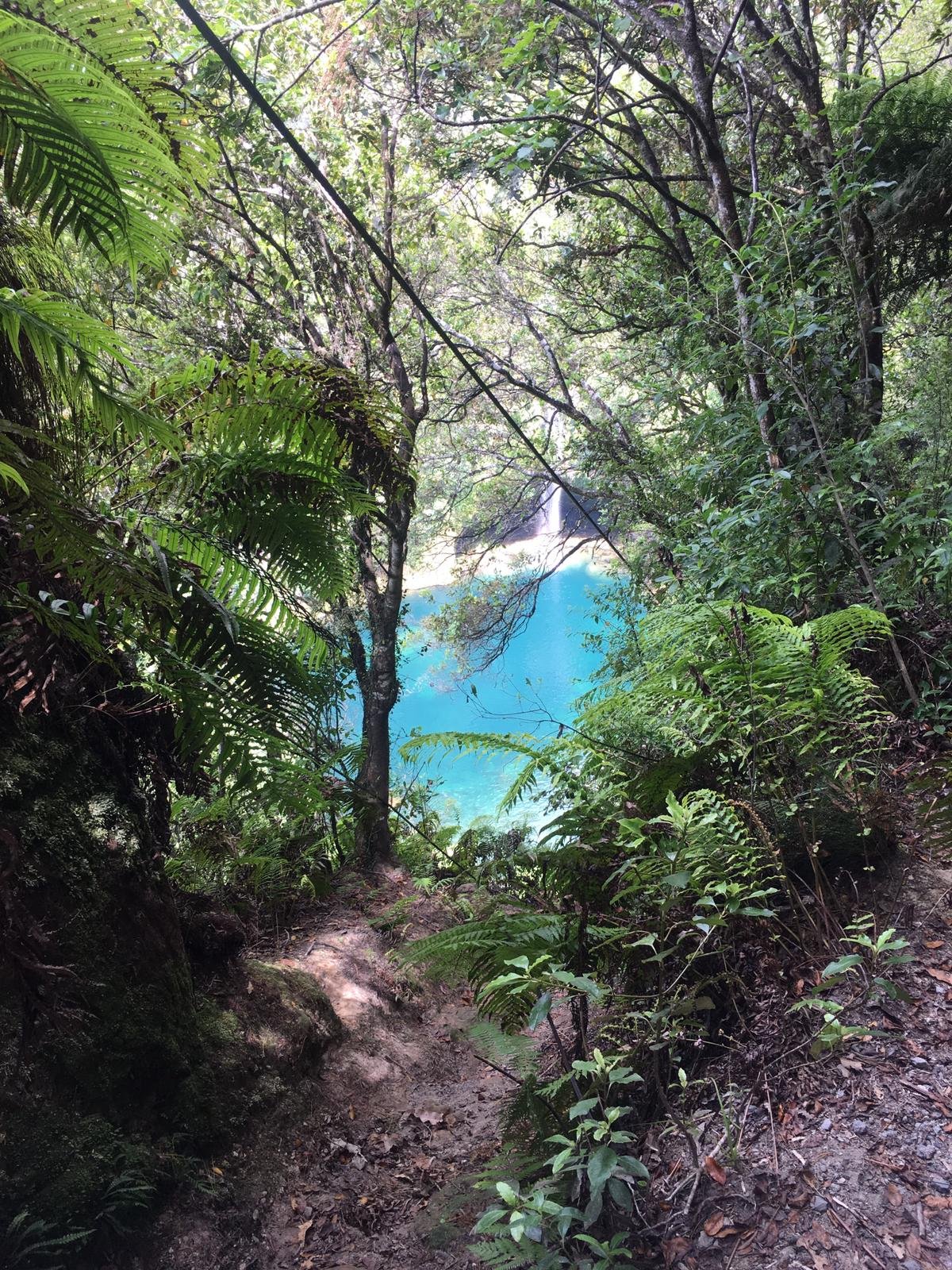 Thanks for checking this out.
And stay tuned for even more wonders to come
Until the next time - Peace and Love to you all! 🙏❤