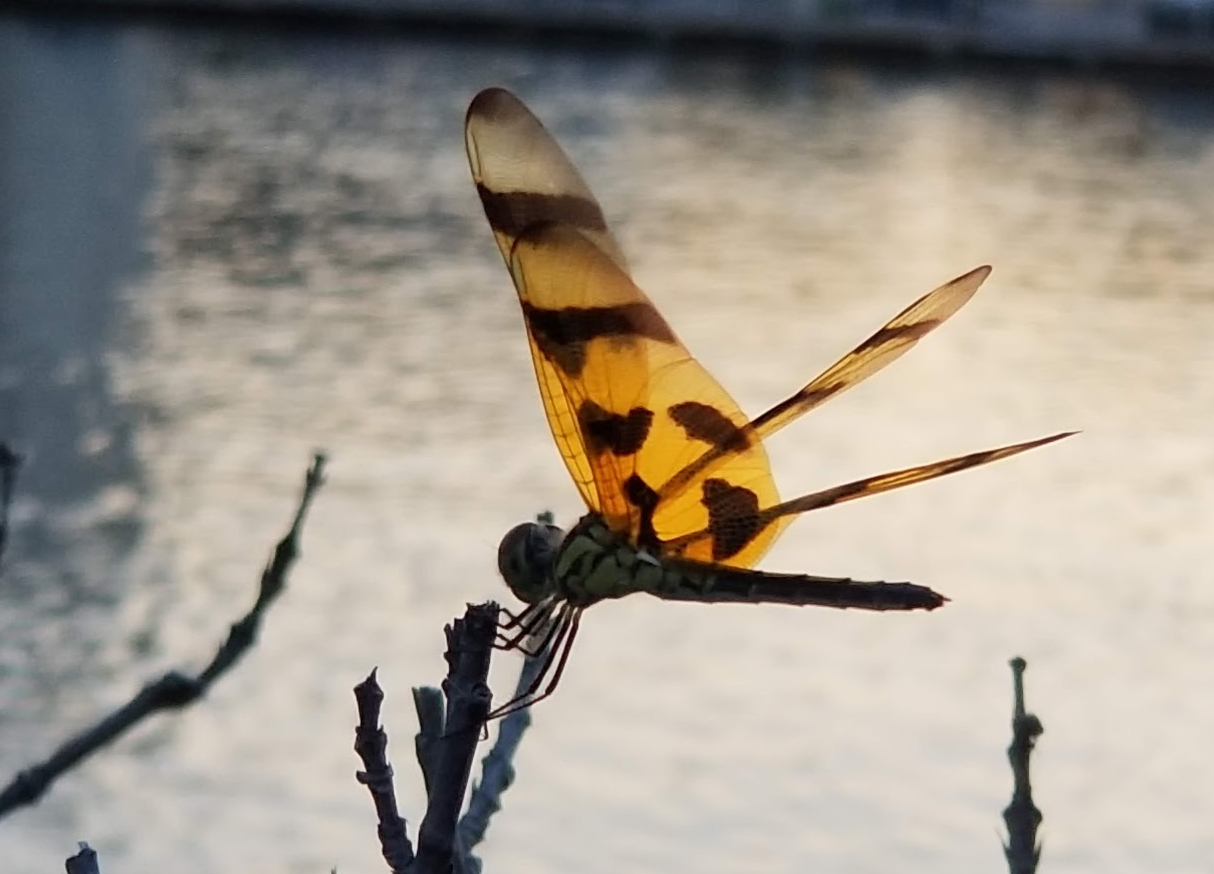 Hello dear Steemians! :)
I hope all of you are doing great today and have a beautiful day.
Yesterday, while I was enjoying the sunset after a long day, I went to the park for a walk in the garden.
To my surprise, I found two dragonflies and a lovely butterfly hanging out together!
It was very beautiful, so I wanted to capture this magical scene to share with all of you!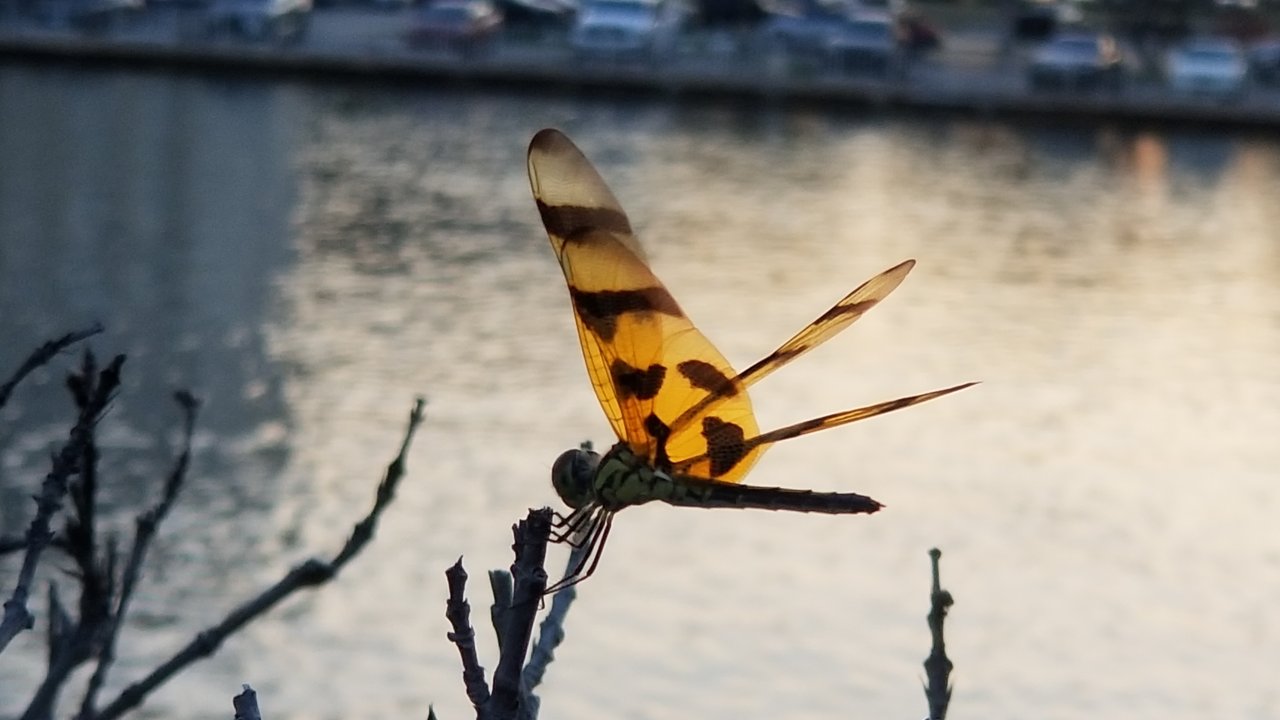 It is not an easy task to take pictures of dragonflies, because they are too fast when they are flying, but this time I was lucky enough to enjoy these beautiful and peaceful insects.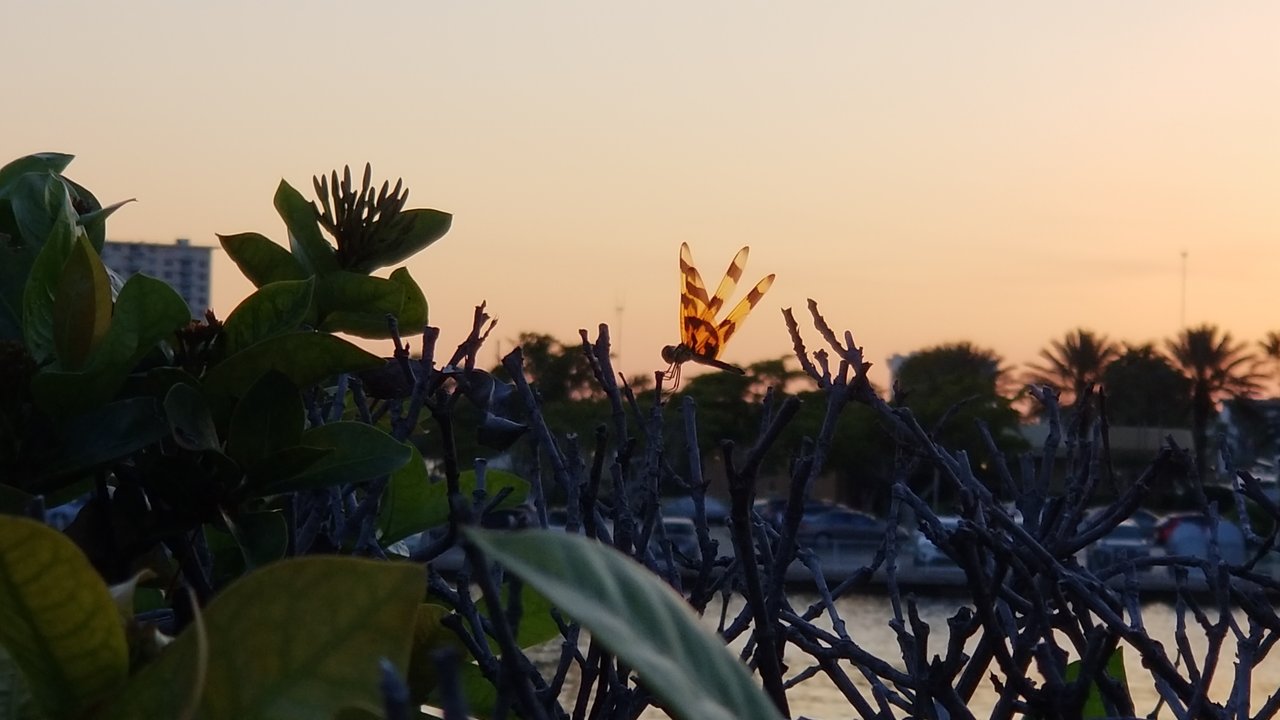 As you can observe, the dragonflies were calm and at the same time, they seemed to enjoy my company.
I am grateful for being able to experience such a very unique and special event that I will always remember.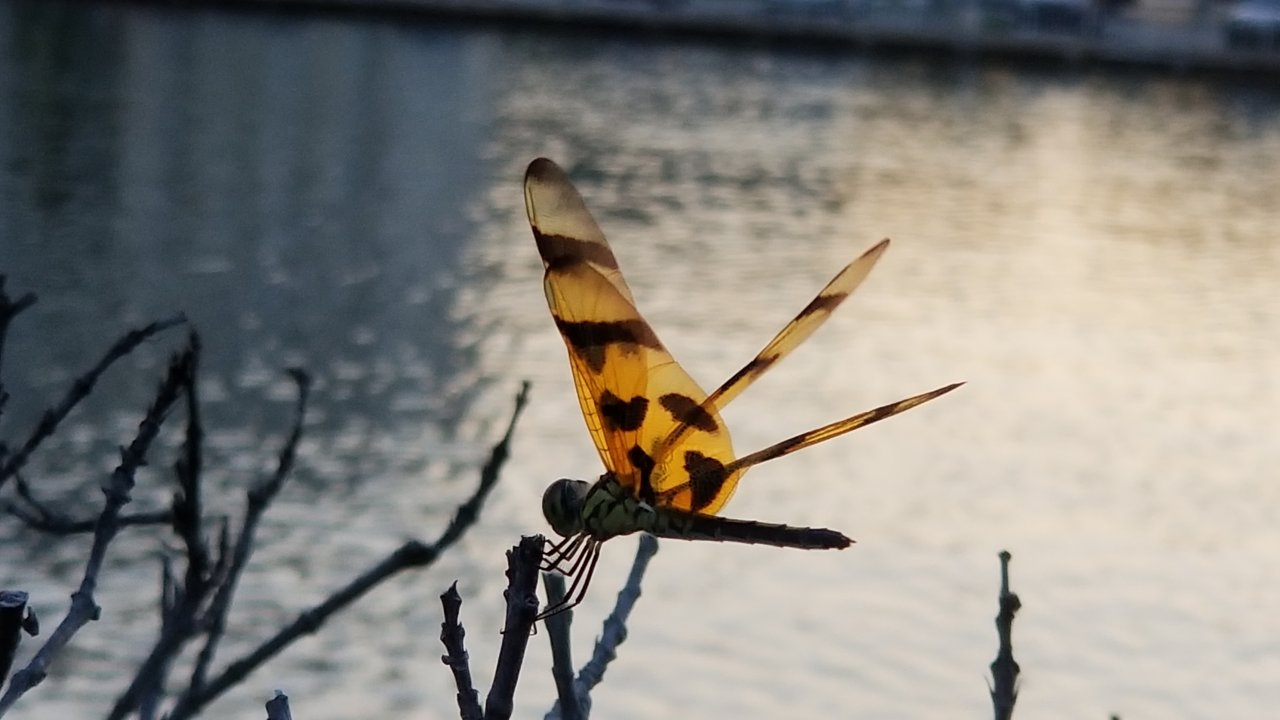 Dragonflies see much faster than we do! Did you know that?
Where we humans are able to see around 60 images per second, they are able to see around 200! So they can observe things that are too fast for even us to even process. For the dragonflies, it's like we are moving in slow motion compared to them, and they can fly around us so fast, it's like they are moving in high-speed motion!
Dragonflies have been around since around 300 Million Years ago, long before the dinosaurs.
Amazing!
The dragonflies symbolize a change in the perspective of self-realization and the understanding of the deeper meaning of life.
Trust me, I understand the deeper meaning of life very well and at the same time, I am grateful to be alive and living the moment.
It is amazing to see how beautiful the wings are, with transparency and different metallic iridescent colors, like stained glass, they sparkle with prismatic colors in the Sunlight.
These amazing and lovely insects with elegance and grace were dancing like ballet dancers.
It was really a magical moment that I will always remember for the rest of my life. :)
The eyes of the dragonflies are one of the most amazing designs that exist in the universe! It is mind-boggling that they can actually see in all 360 degrees around it! This symbolizes the vision of our minds and the ability to see beyond our imagination.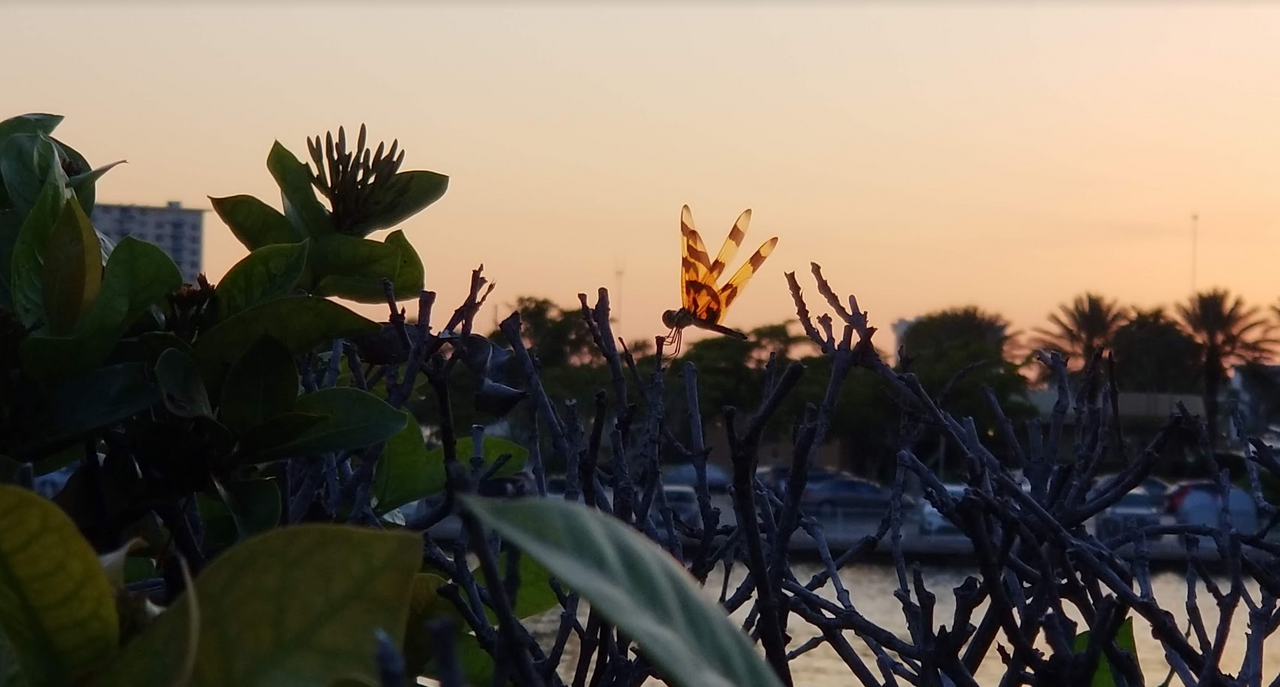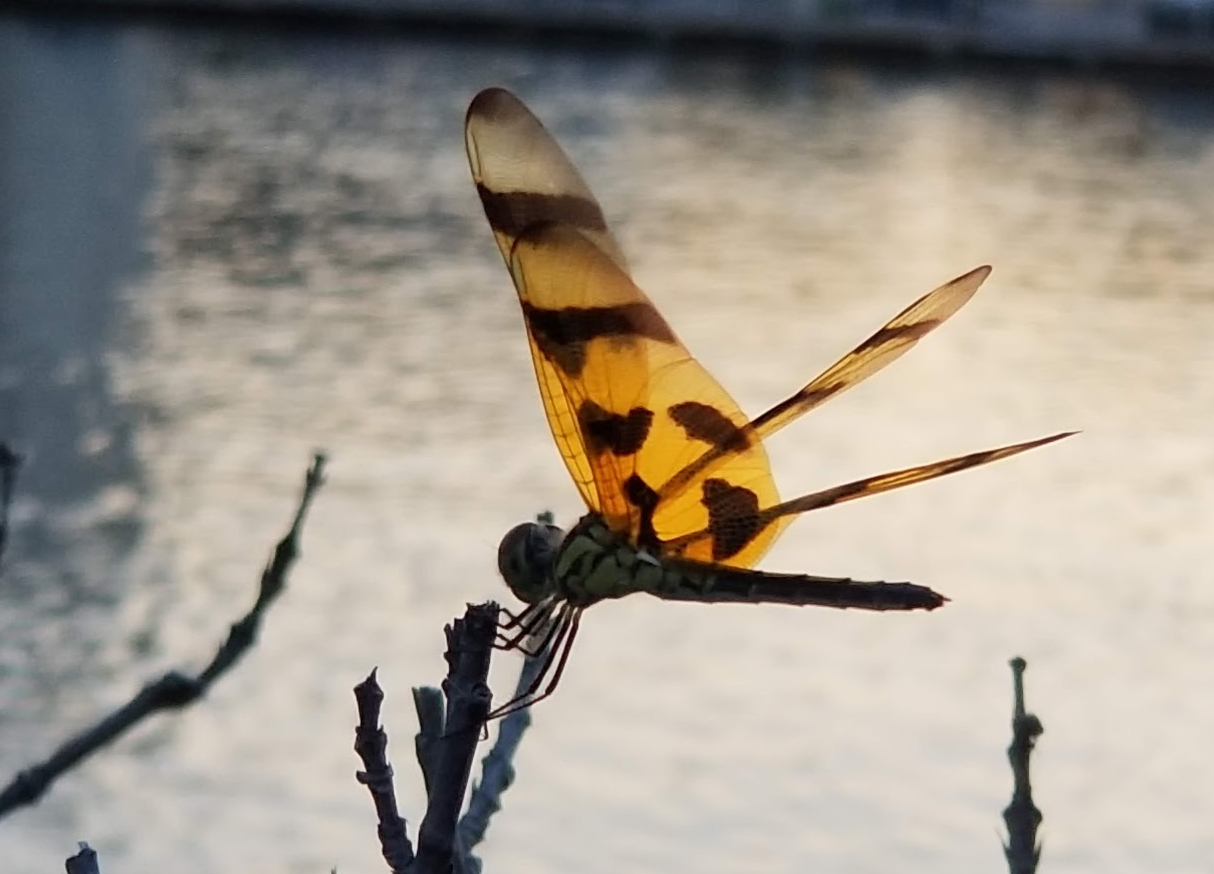 Love,
Supernova55
Have an amazing weekend! :)
All photos and content are created originally by @Supernova55 :)
Thank you!