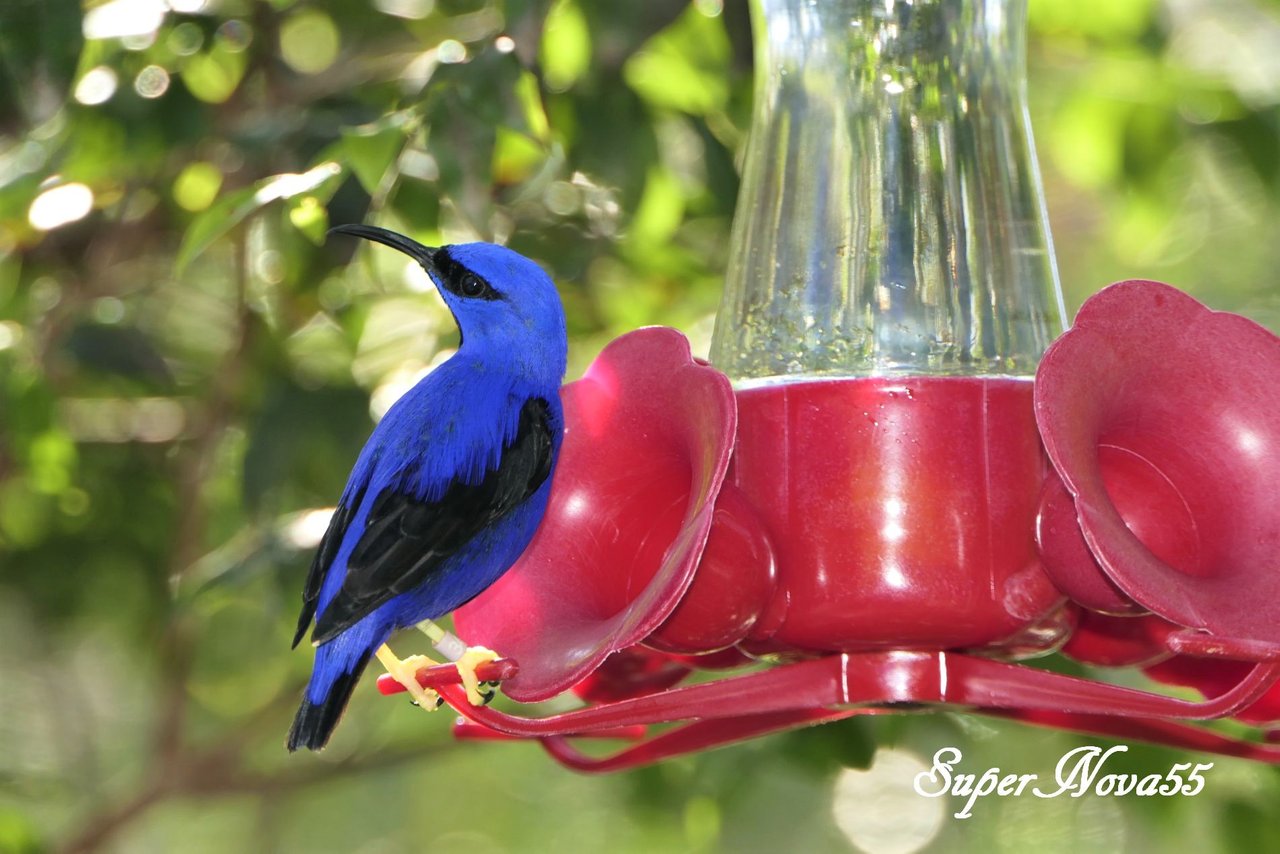 Hello, my dear steemians! :)
Happy Monday! :)
A little poem to inspire your day:
Like the Sun that lights the sky........
And may you always have the courage.......
To spread your wings and fly.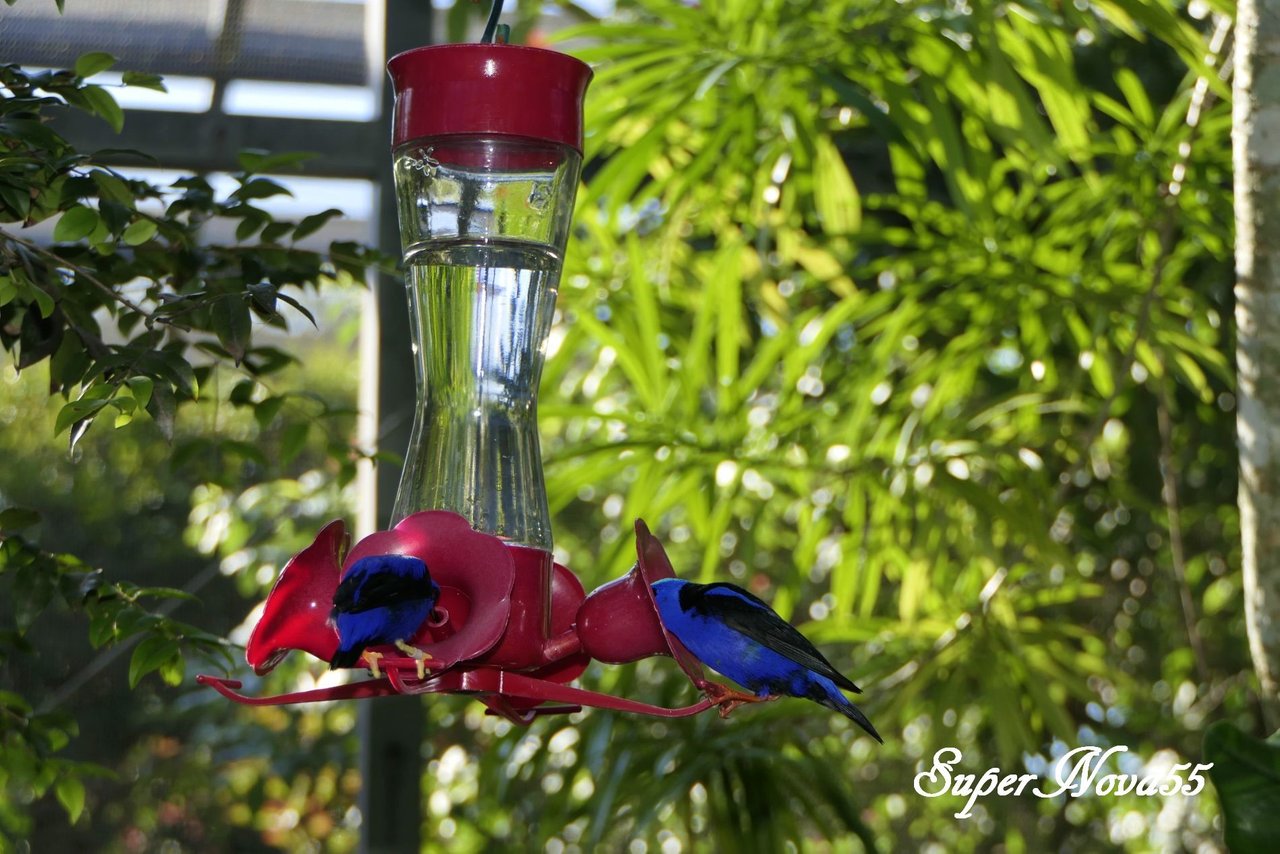 The red-legged honeycreeper is a small beautiful songbird species. They are rainbow colored wonders with feather patterns that appear painted on, an amazing example of God's perfect and beautiful artwork.
These birds love the tropical world. This is a male, it has violet-blue colored feathers with black wings, and the crown on its head is turquoise.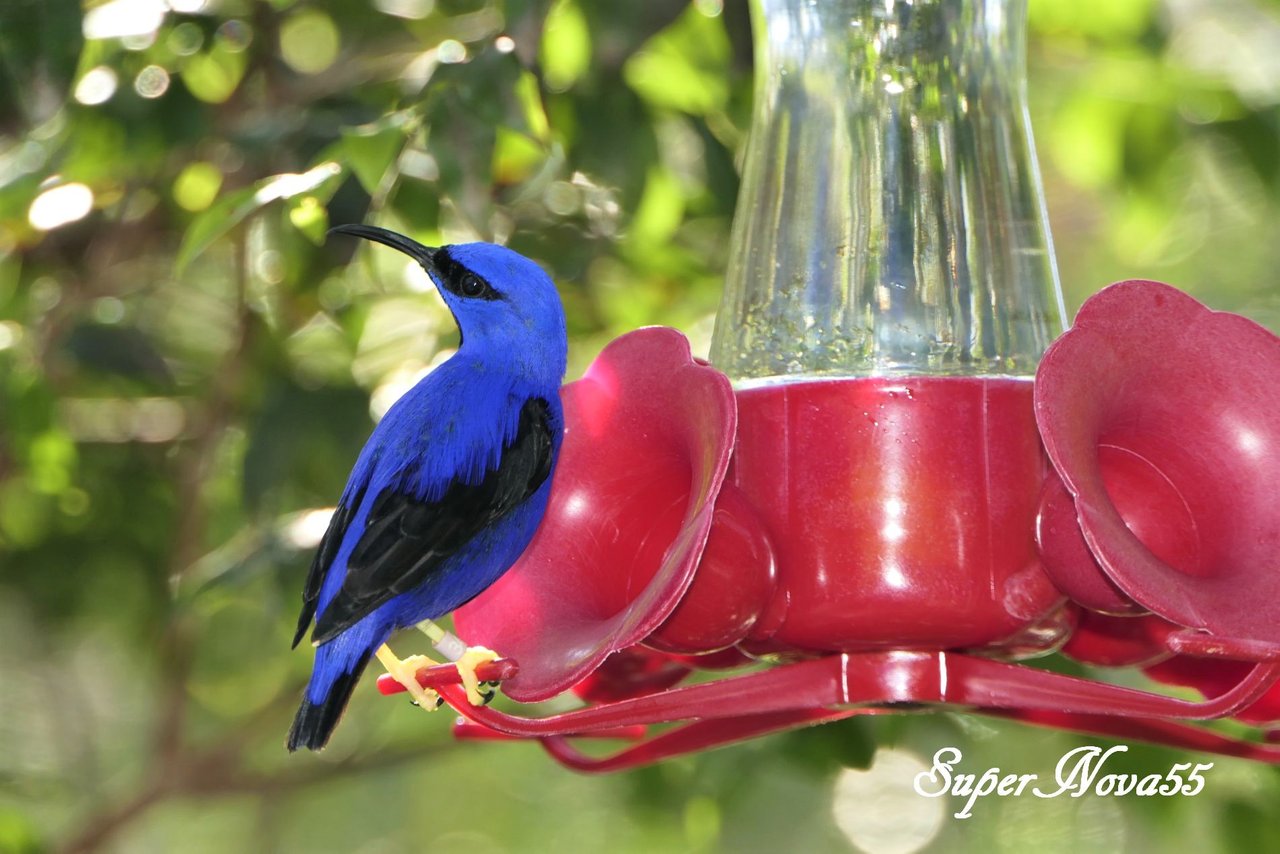 These beautiful birds feed on fruit and nectar. As you can appreciate in these photos which show them eating sweet nectar from flower-shaped feeders!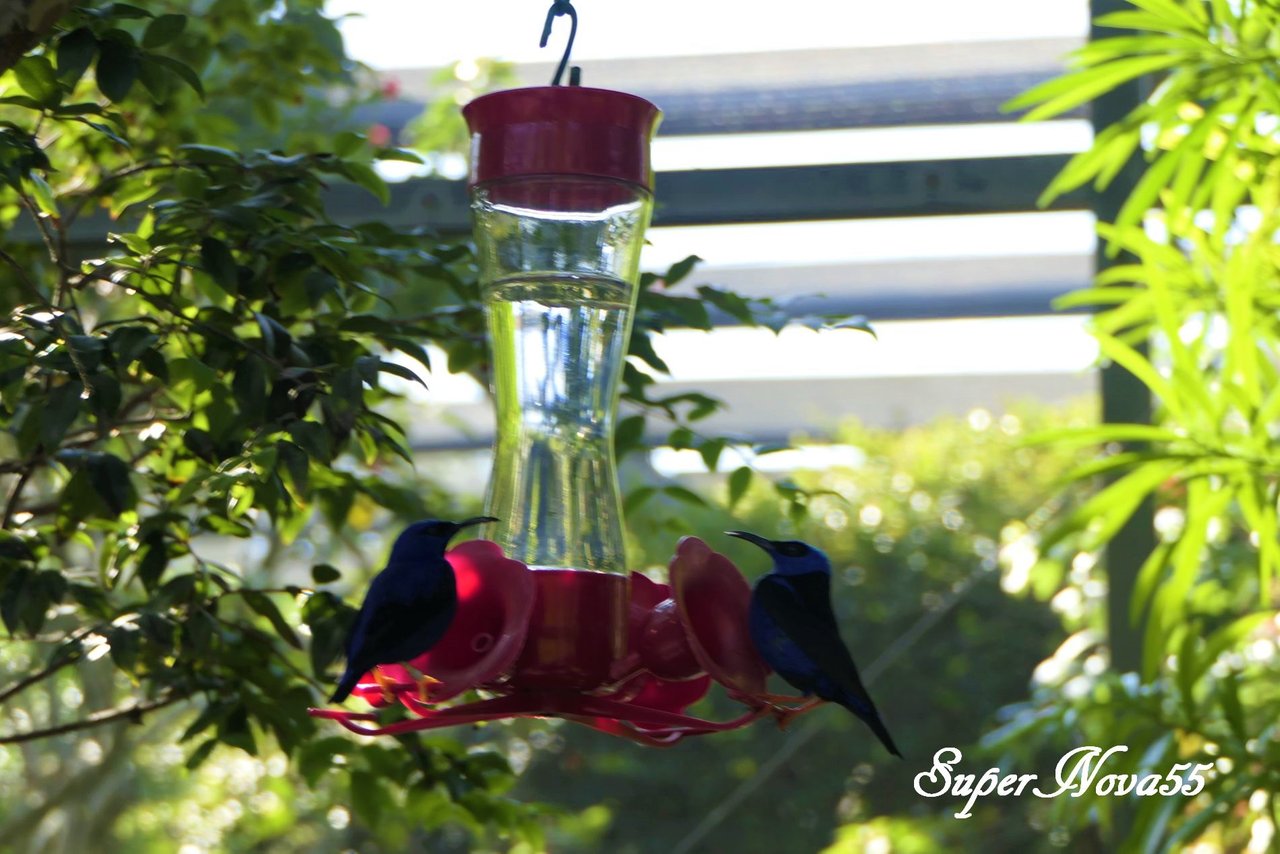 Birds are some of the most fascinating creatures that share our beautiful world. They come in all different shapes, colors and sizes.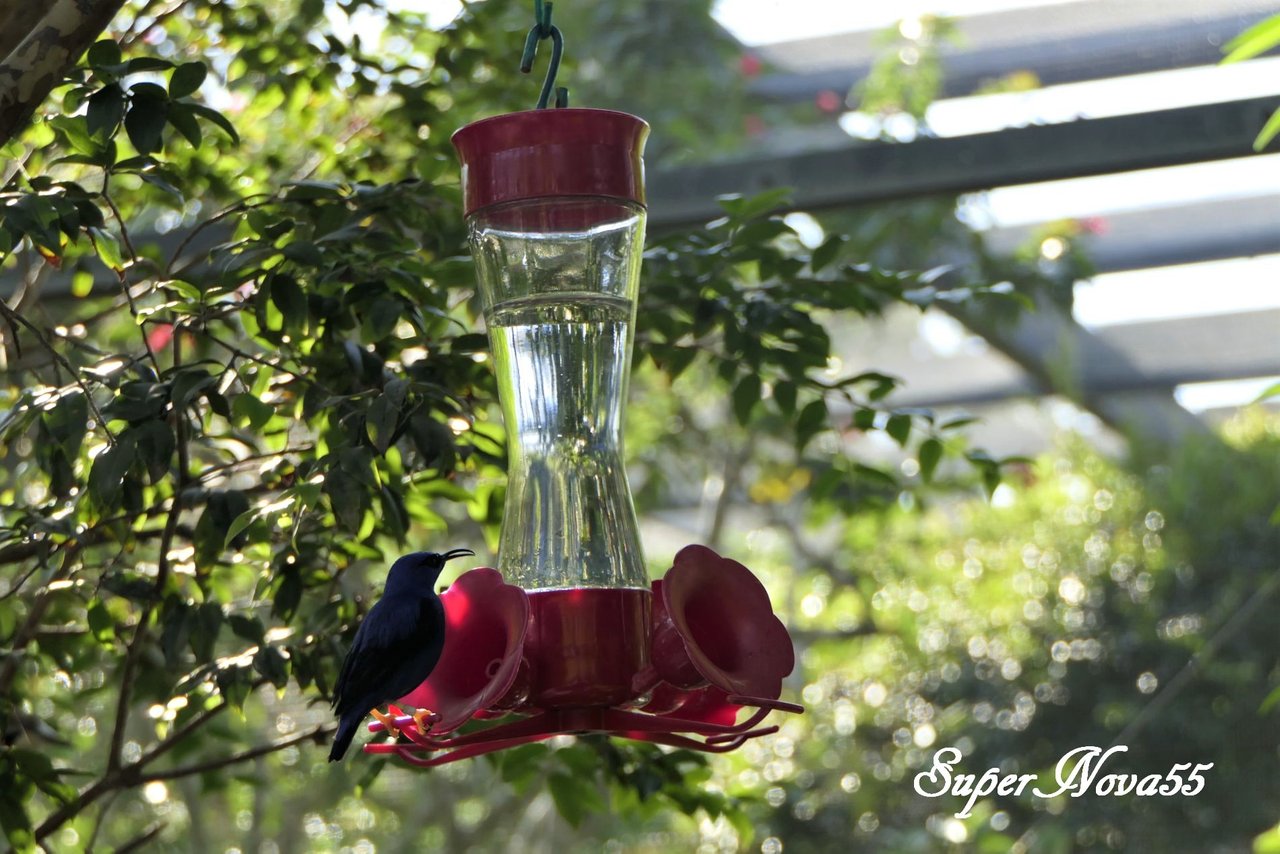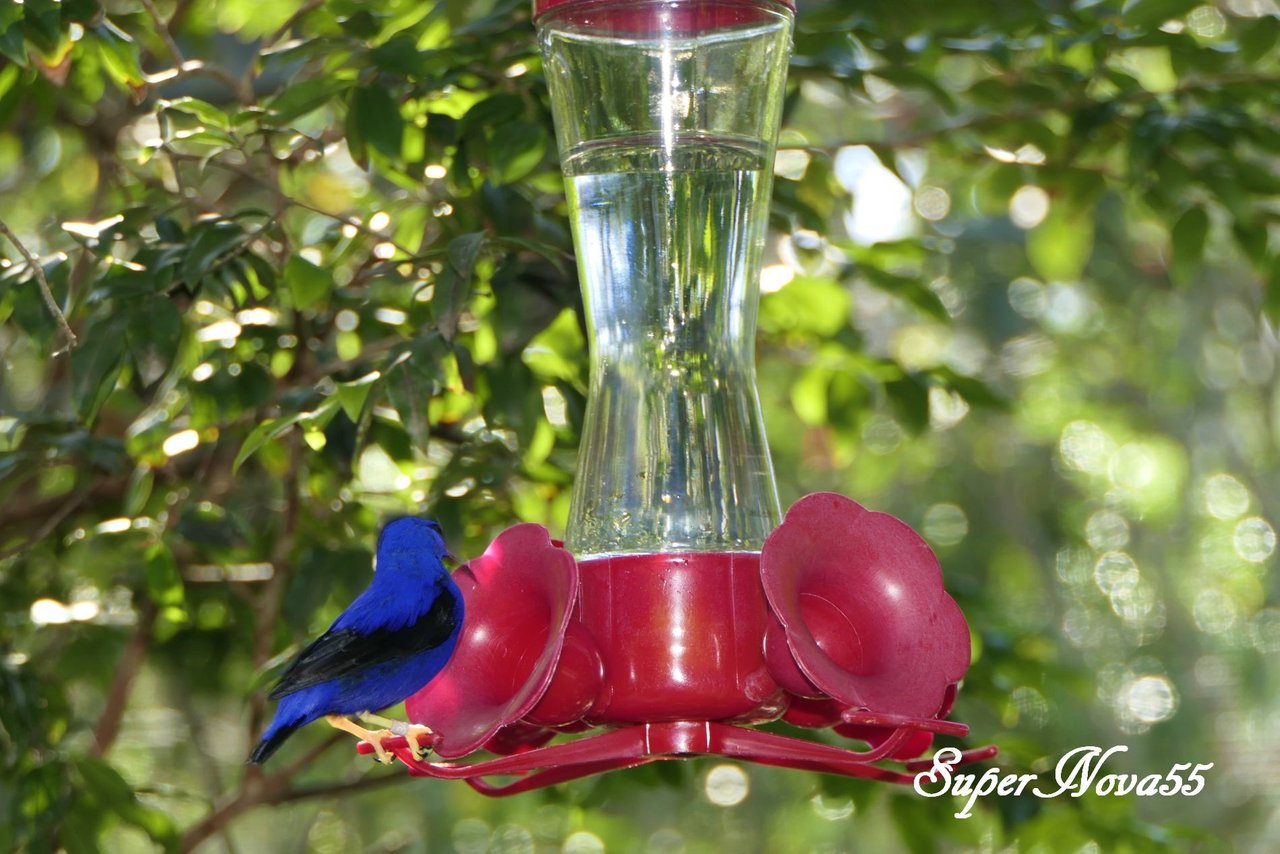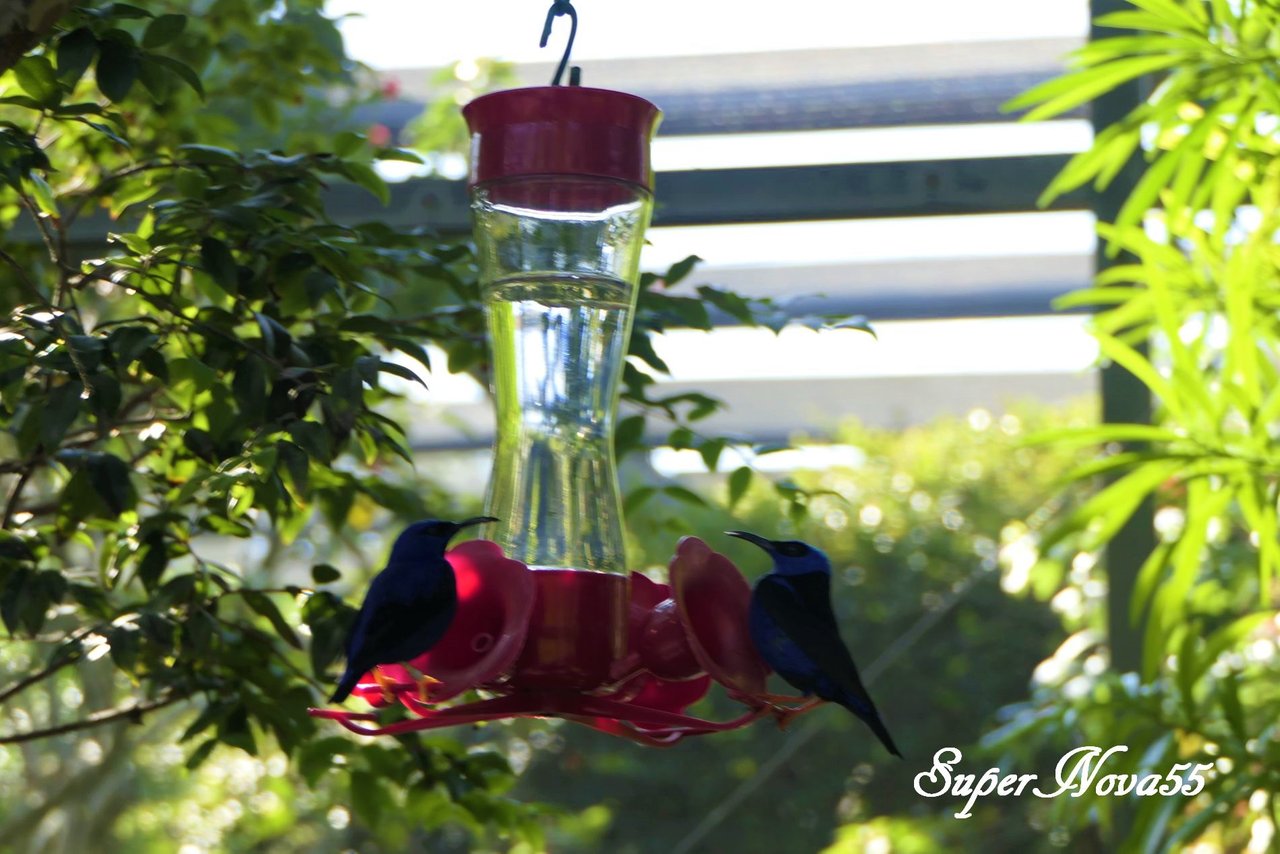 I love the blue navy color.
What about you?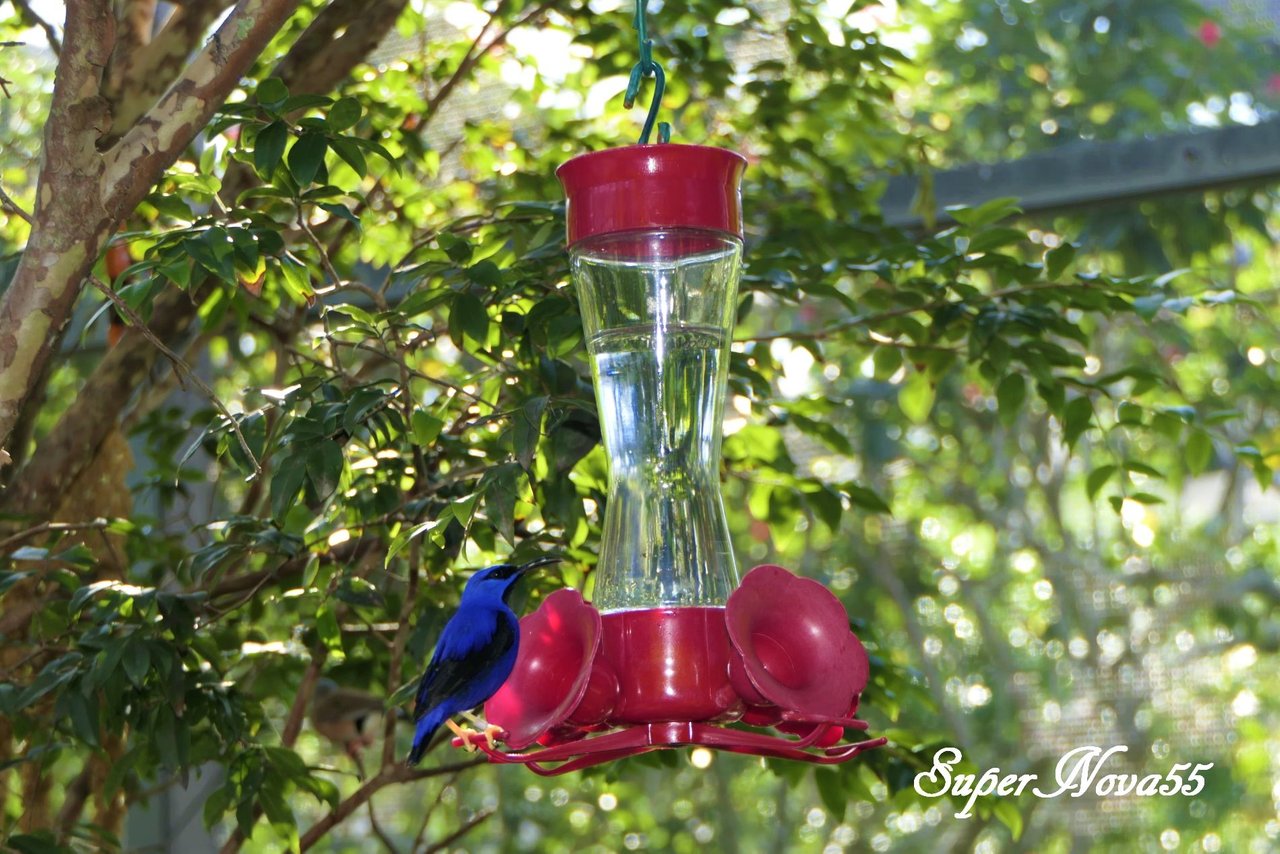 These birds love to sing. I really would love to have one as a pet, so I could listen to their songs every day, but I am not a selfish person...
I prefer to see these beautiful birds, free in the wild, happy in the forest with their friends, trees, and flowers, as God intended them to be!
And we have to be happy for the birds because they enjoy their freedom which is very important for their healthy habits. They are not only a symbol of freedom but with their ability to fly, they can easily travel and go wherever they want.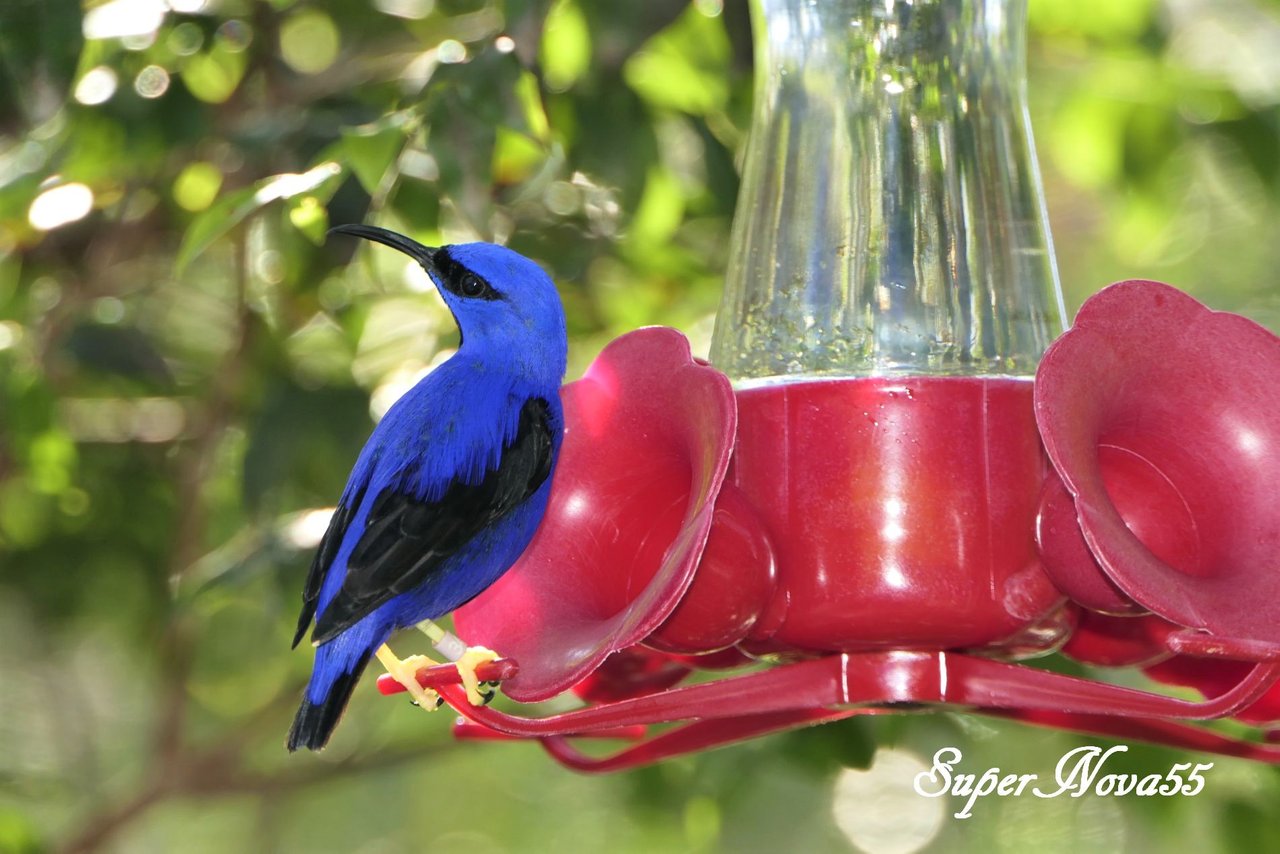 Well, I have a pretty busy Monday but I would like to wish you happiness and let you know that...
You are capable of achieving anything you truly desire.
All the resources are in you! :)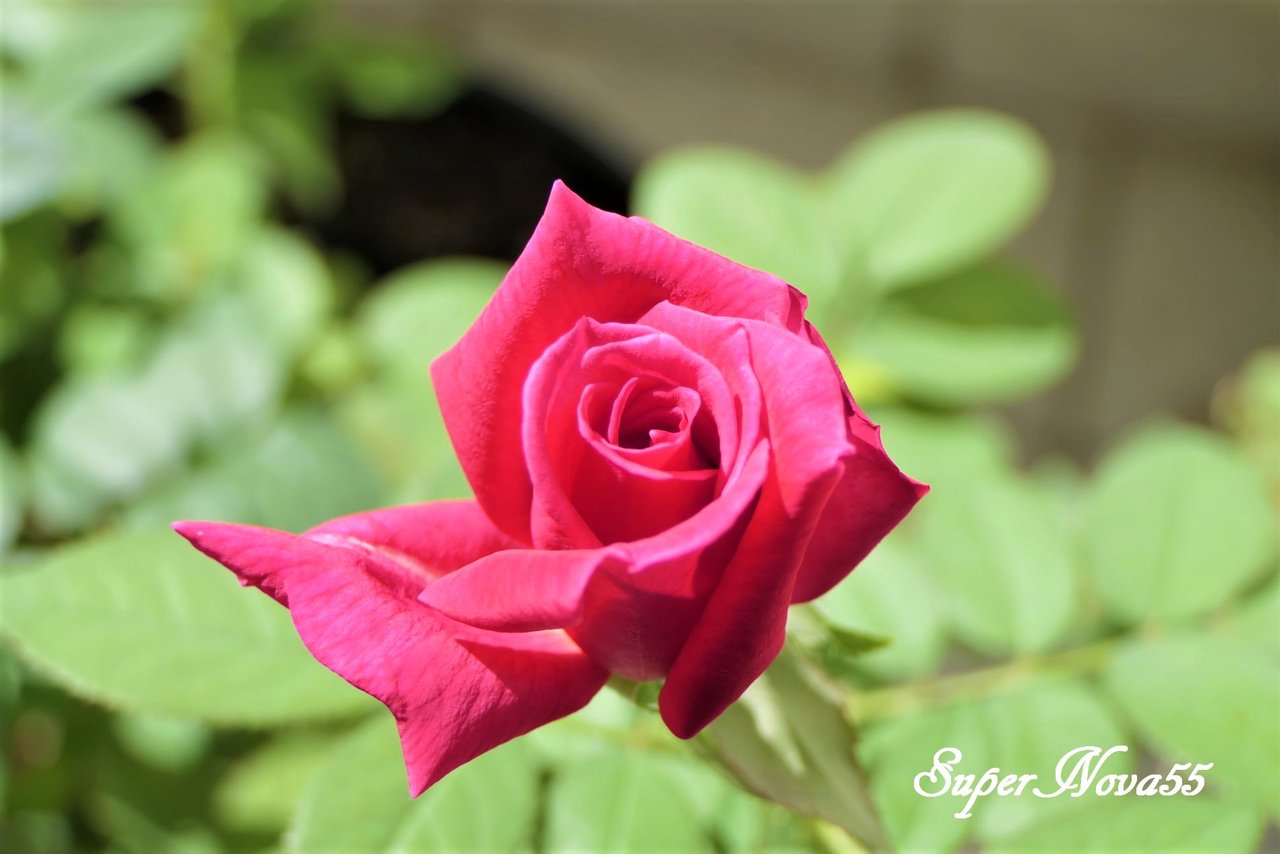 Give yourself credit and start this week with a renewed amount of faith, hope, and only positive energy.
Virtual hugs,
Supernova55