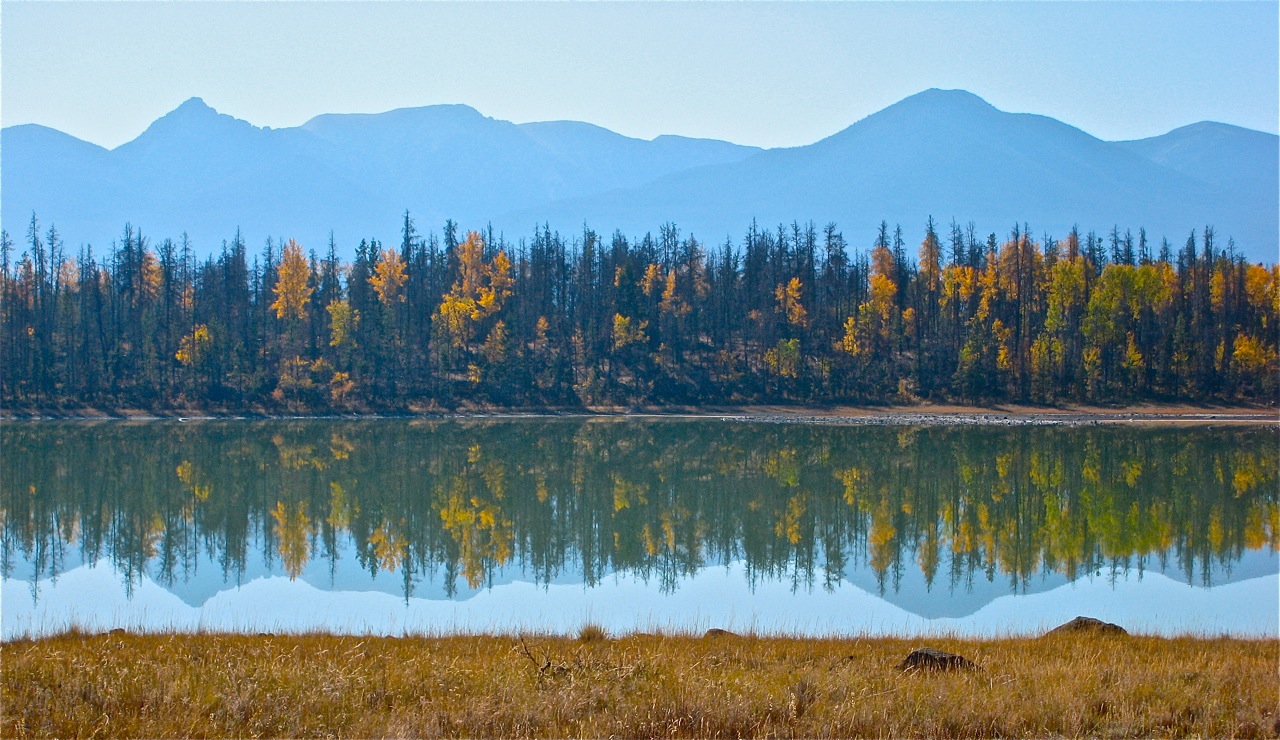 I was hiking around in the interior of BC west of 100 Mile House. To be honest, I can't remember the exact location, since there is some big country up there. Anyway, I came across a lake that was dead still and it reflected the mountains and forest behind it just like a mirror. As you can see, the effect of the water was pretty interesting.
Welcome to BC, Canada!
Thanks for clicking and looking.