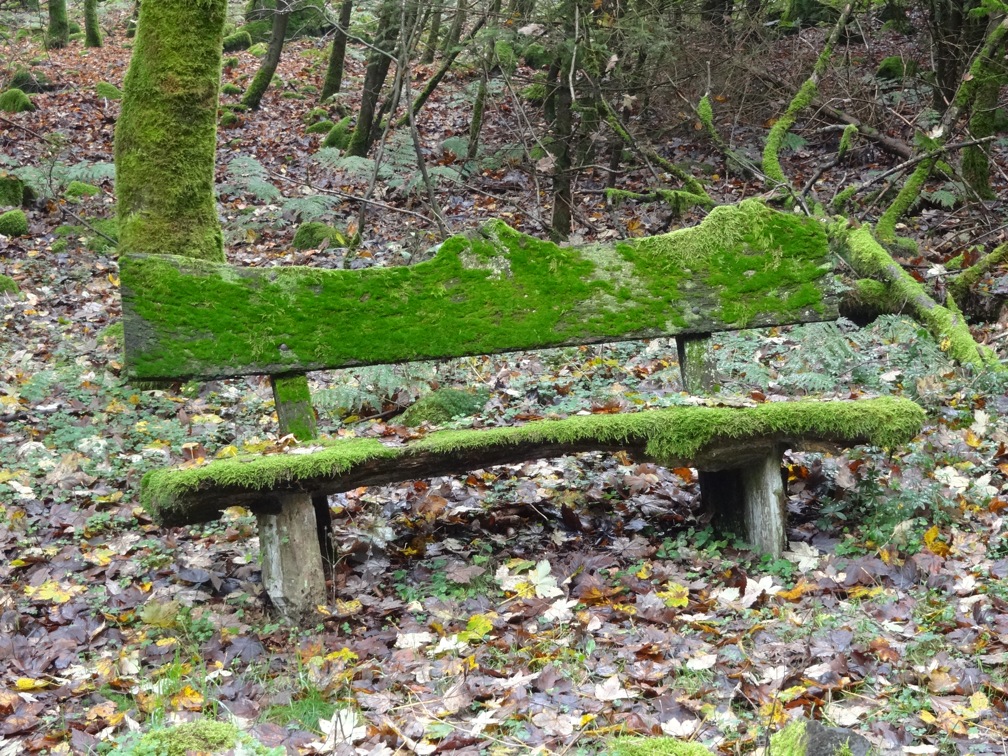 Hiking along in the Vogelsberg forest in Germany I came across this lonely old bench. Nature had reclaimed it and made it special. A vibrant moss had run rampant.
I took a photo to remember the scene and then turned to walk away, never to return.
Years have passed. The bench waits still.