Hey guys! It's been a while. I promise to give you all a proper post with lots of words soon, but in the meantime, I thought that I would share some of the pictures that I took while I was in Portugal for SteemFest. Enjoy!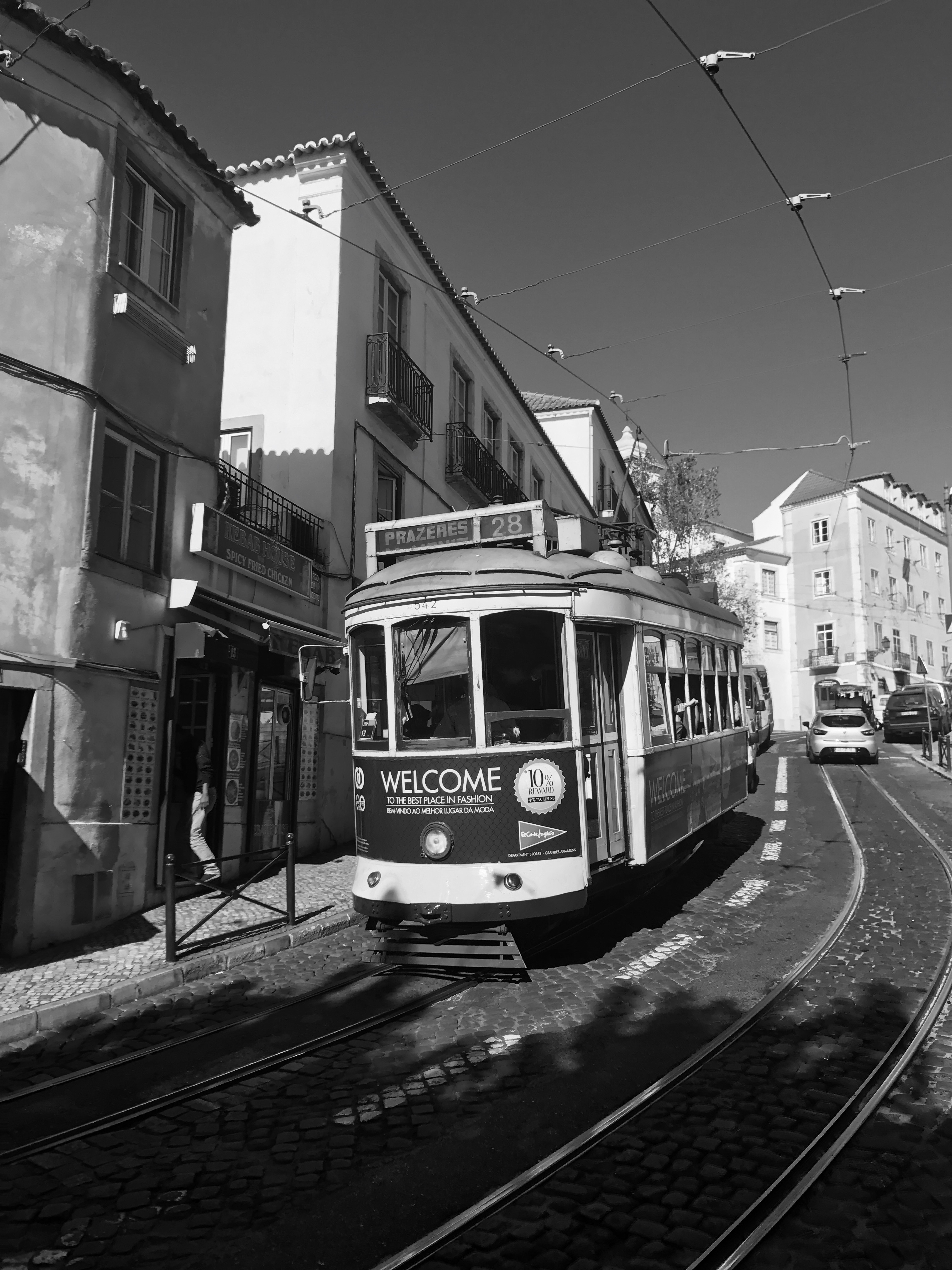 One of my favorite things about Lisbon was the trams. I grew up near San Francisco and always loved seeing the trolleys make their way through the city, but the trams in Lisbon are far more ubiquitous and convenient than the trolleys in SF. Come to think of it, Lisbon actually shared a lot with San Francisco... they're both gorgeous cities that overlook the ocean and were built on hills.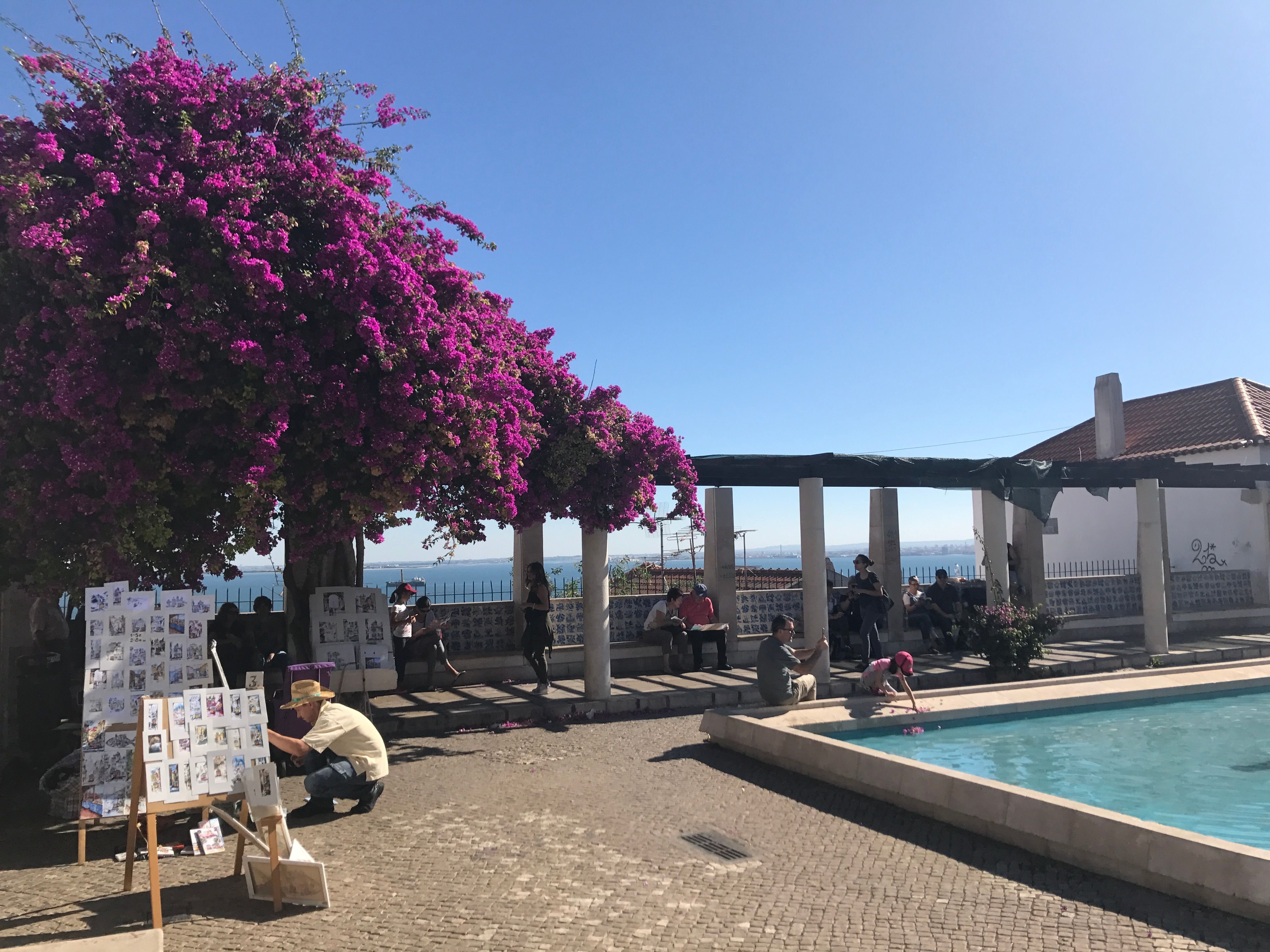 But I have to admit, Lisbon has a certain Mediterranean flair that San Francisco lacks. Even though I was visiting in November, the weather was warm and the bougainvillea were in full bloom. This is a picture of a miradouro -- a viewpoint. Miradouros are scattered throughout the city, and I love that they were built specifically so that people could stop and appreciate the beauty of Lisbon. Wouldn't it be great if more cities had miradouros? I could see them being amazing in places like Vancouver, where you can see both the mountains and the ocean....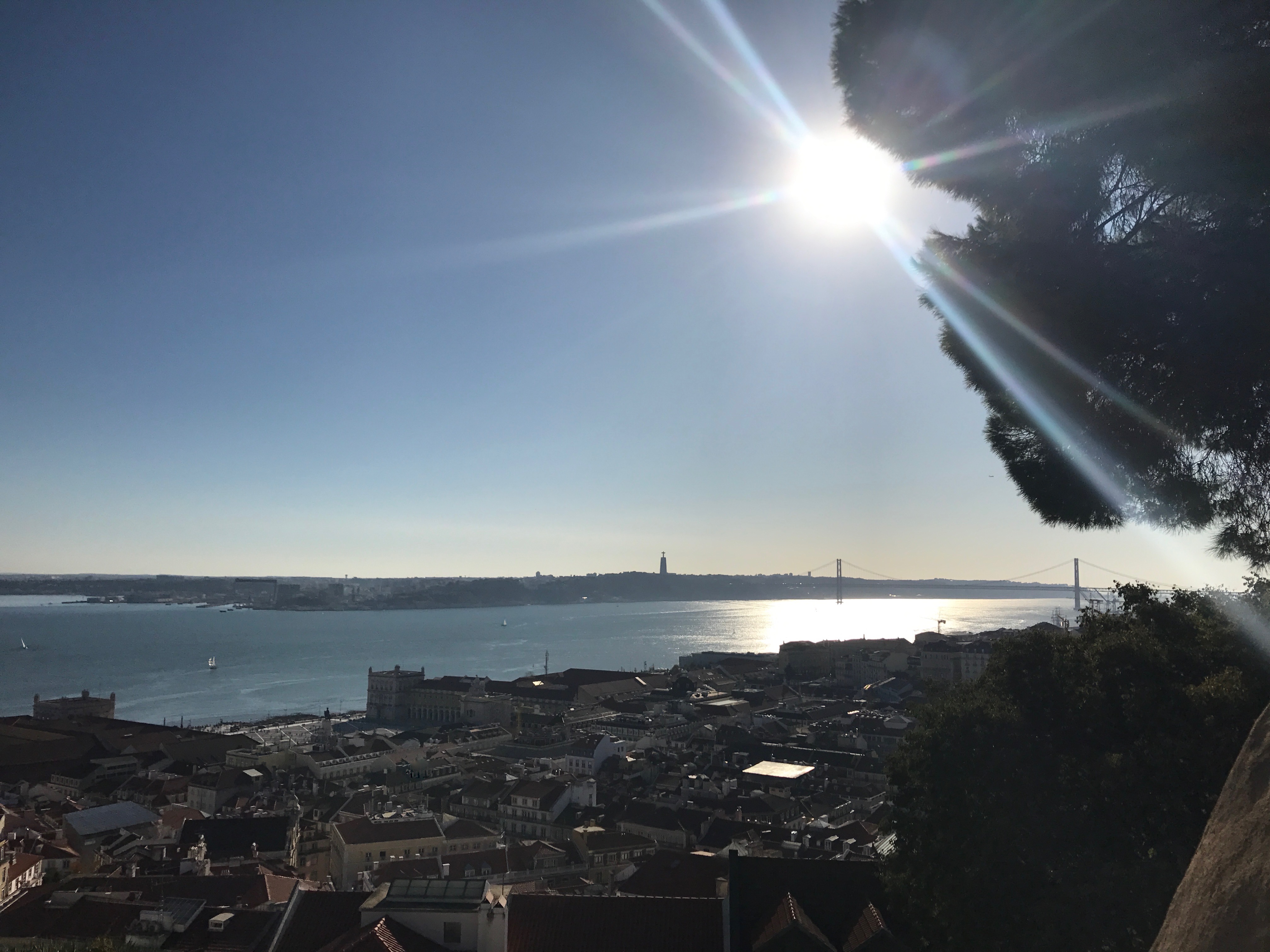 Speaking of places to enjoy the view, I would highly recommend the Castelo de São Jorge. I took this picture while standing along the wall of the castle, and it was definitely worth the trek up the hill to get there. If you want a truly unforgettable experience, explore the castle ruins in the late afternoon, then stay to watch the sunset over Lisbon. They even sell glasses of wine (and ice cream, if that's more your thing), which you can enjoy while watching the sun go down. Ancient castle ruins + gorgeous European city + sunset + wine = one of the most romantic things you can possibly do.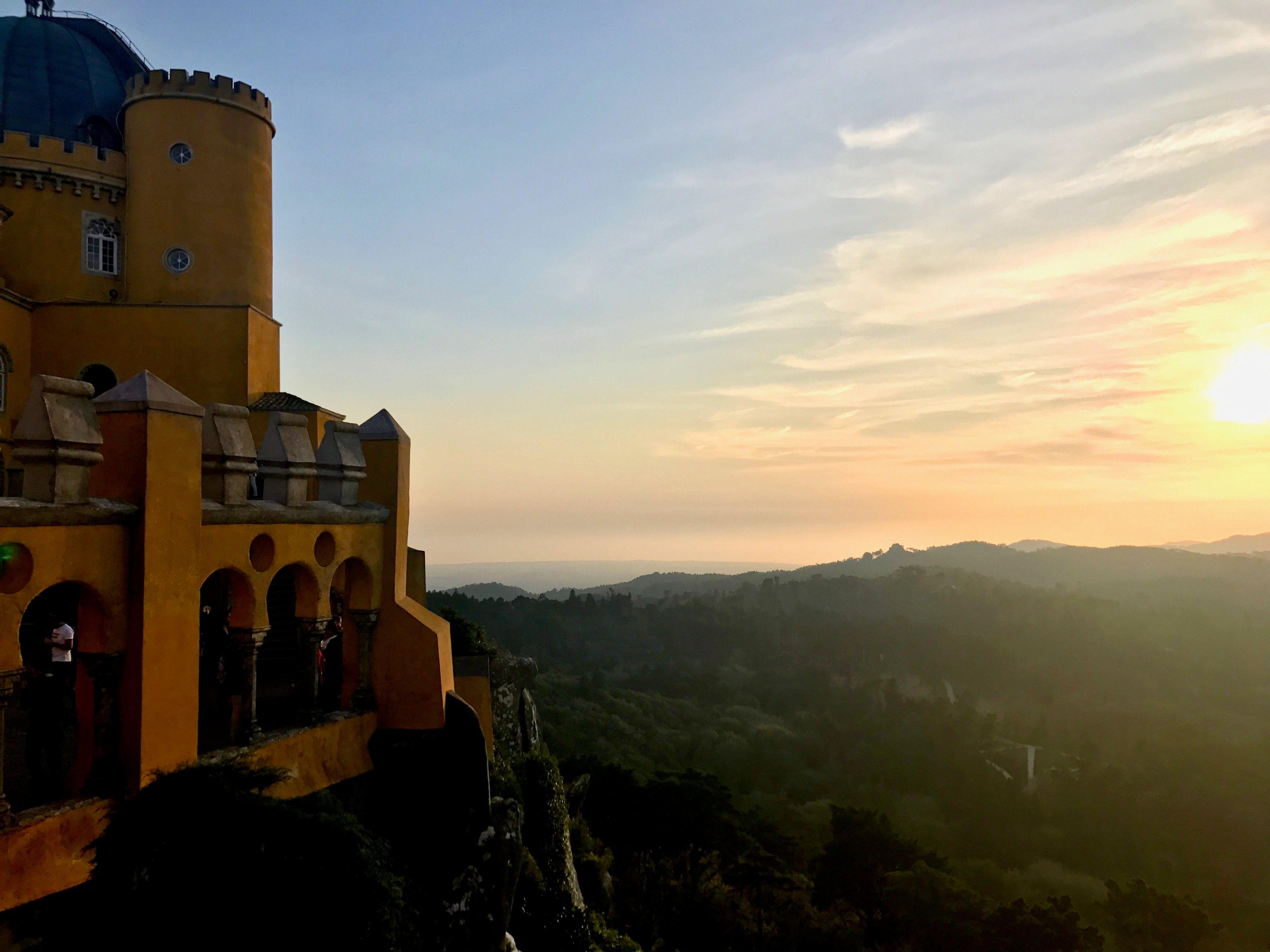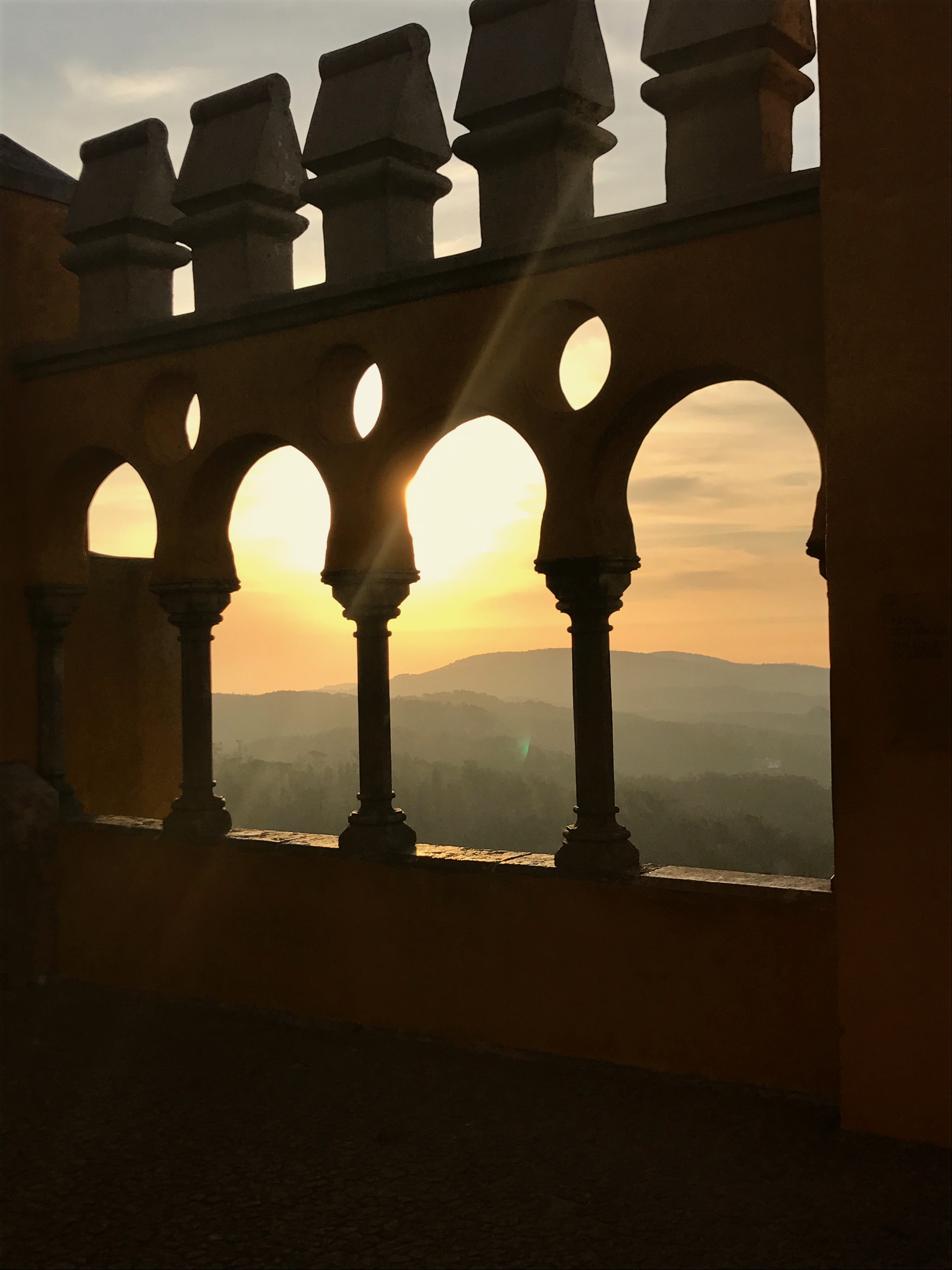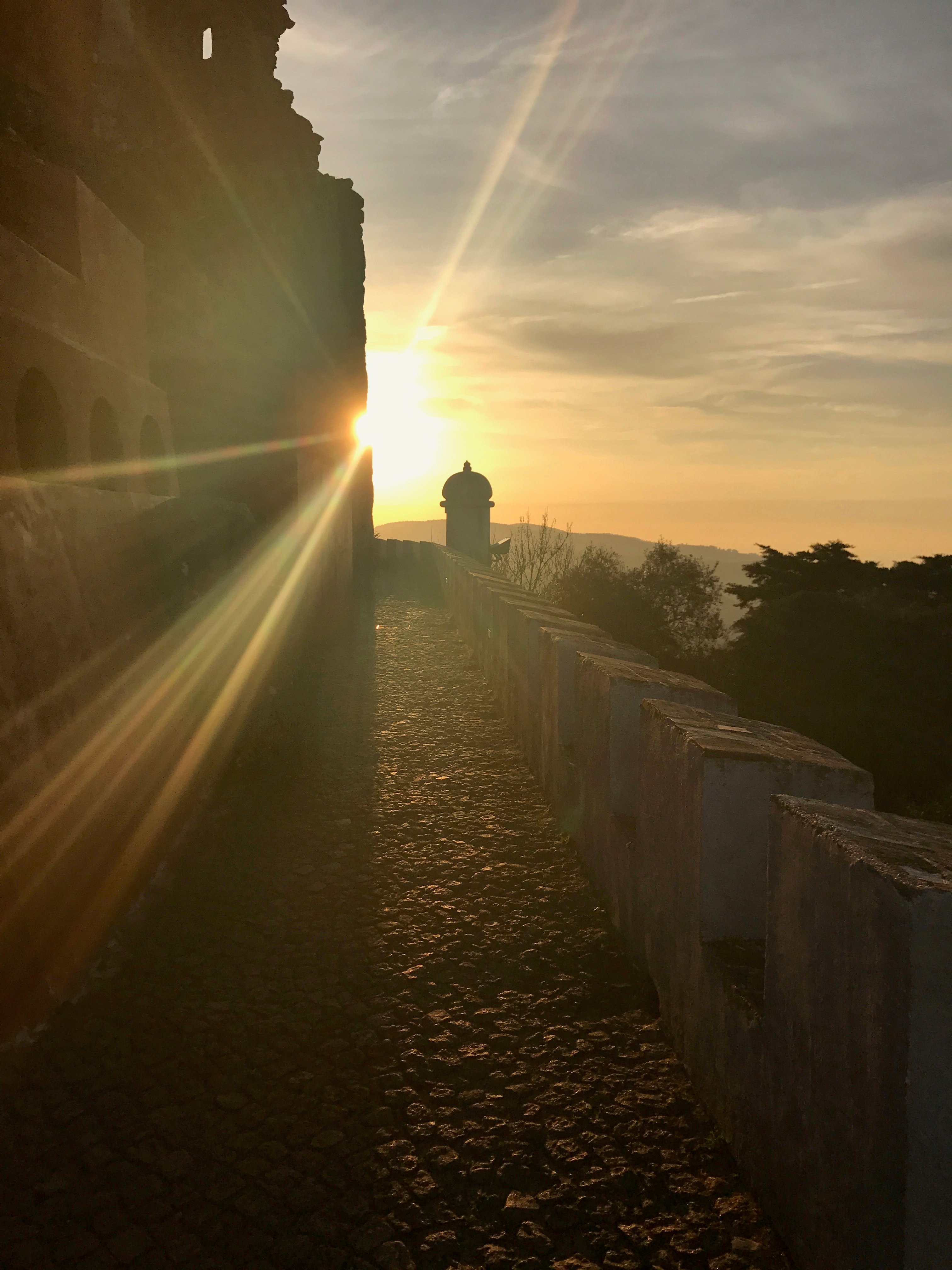 Aaaaand here are a few actual pictures of a castle sunset, since it seems unfair to tell you all about a gorgeous sunset but not show you one. This castle is in Sintra, which is a short train ride outside of Lisbon and has six (yes, six) castles that you can visit. This is the Pena Palace, which has a gorgeous mix of Moorish and European architecture. But -- real talk -- don't walk around its outer wall if you're scared of heights.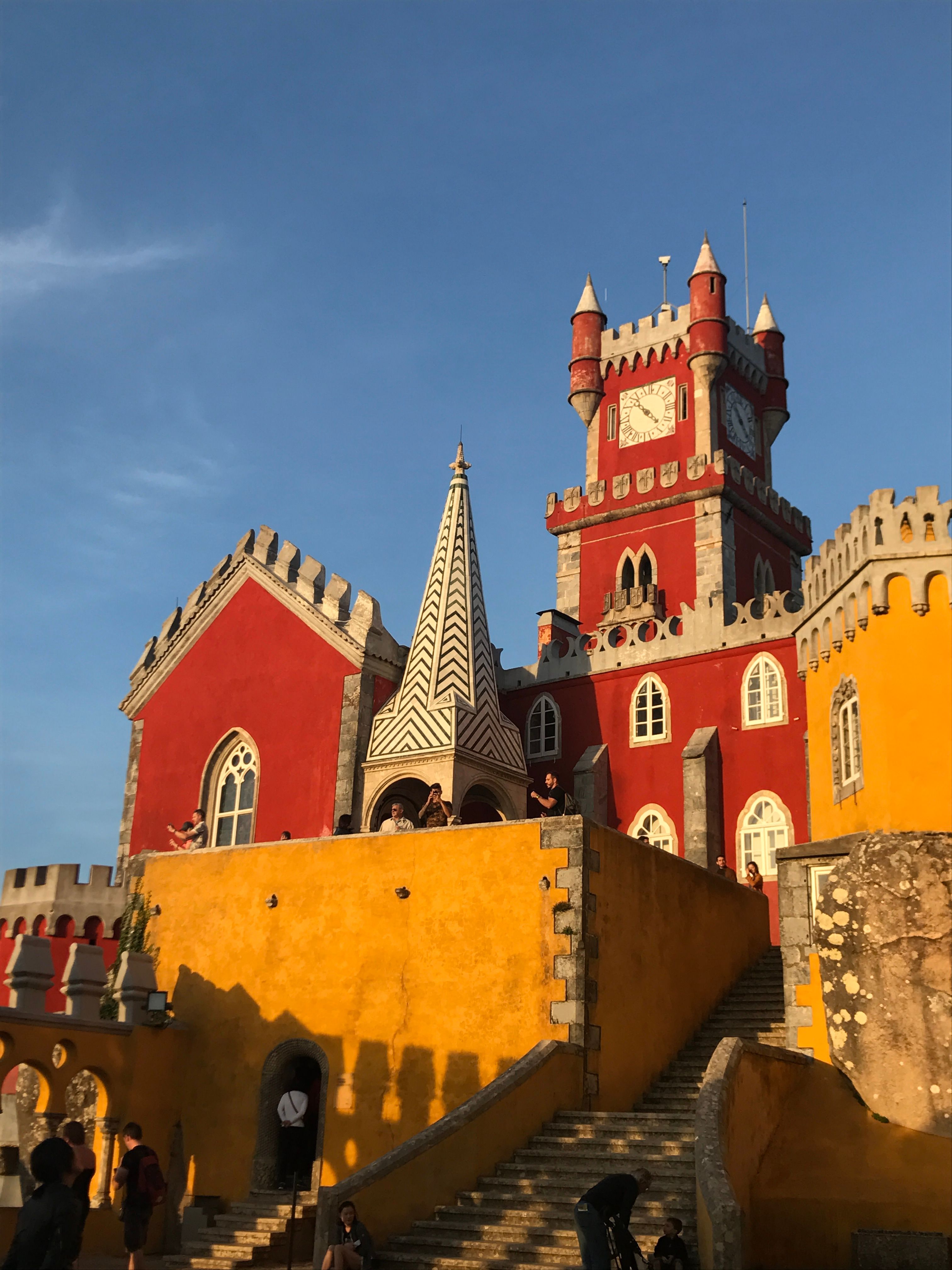 Another picture of the Pena Palace! Isn't it pretty? It's colorful and tiled and built on top of a mountain... I mean really, what's not to like? Seriously guys, walking around the Pena Palace felt like walking onto the set of a Disney movie. It was that gorgeous. Get thyself to Sintra.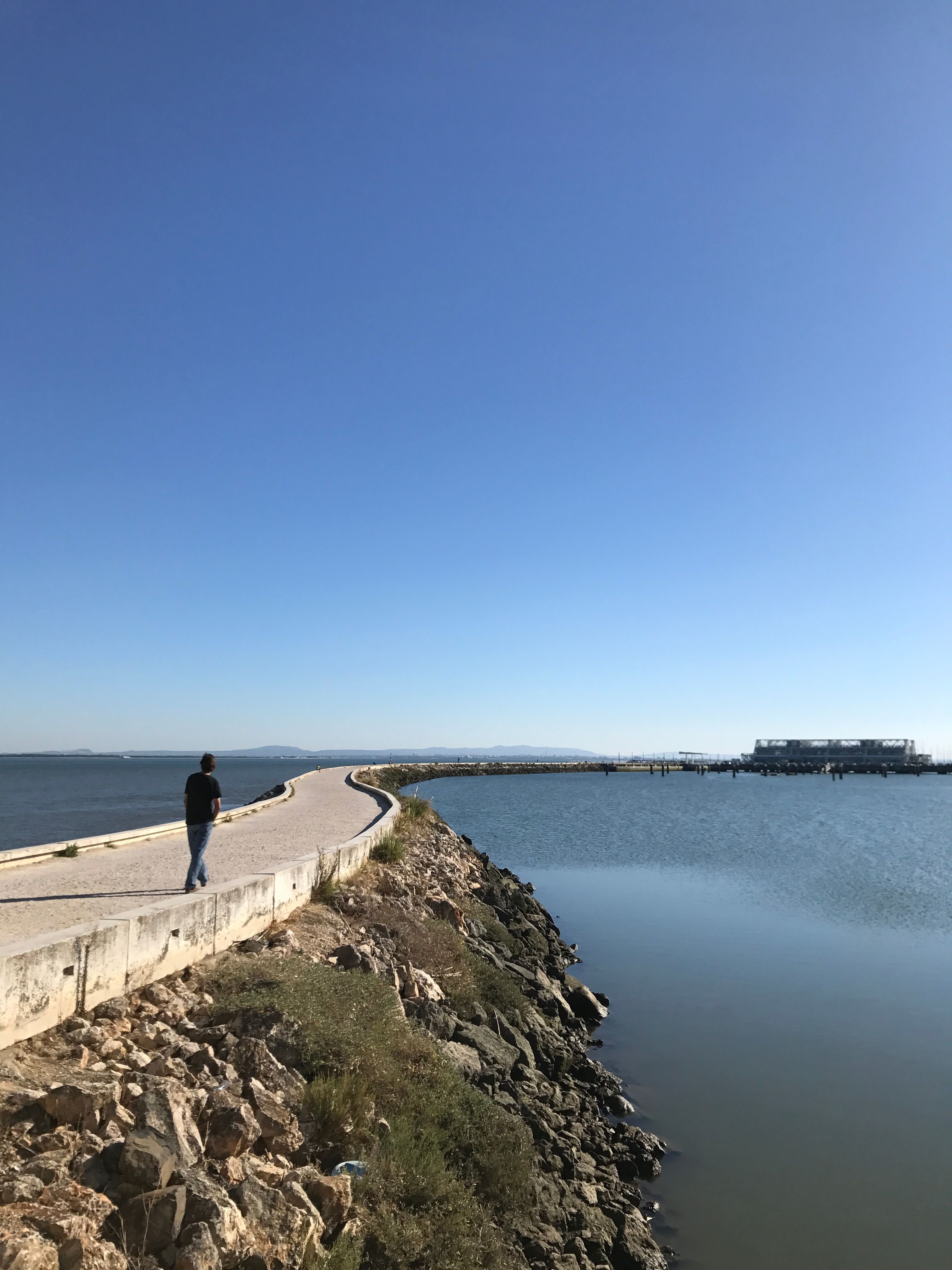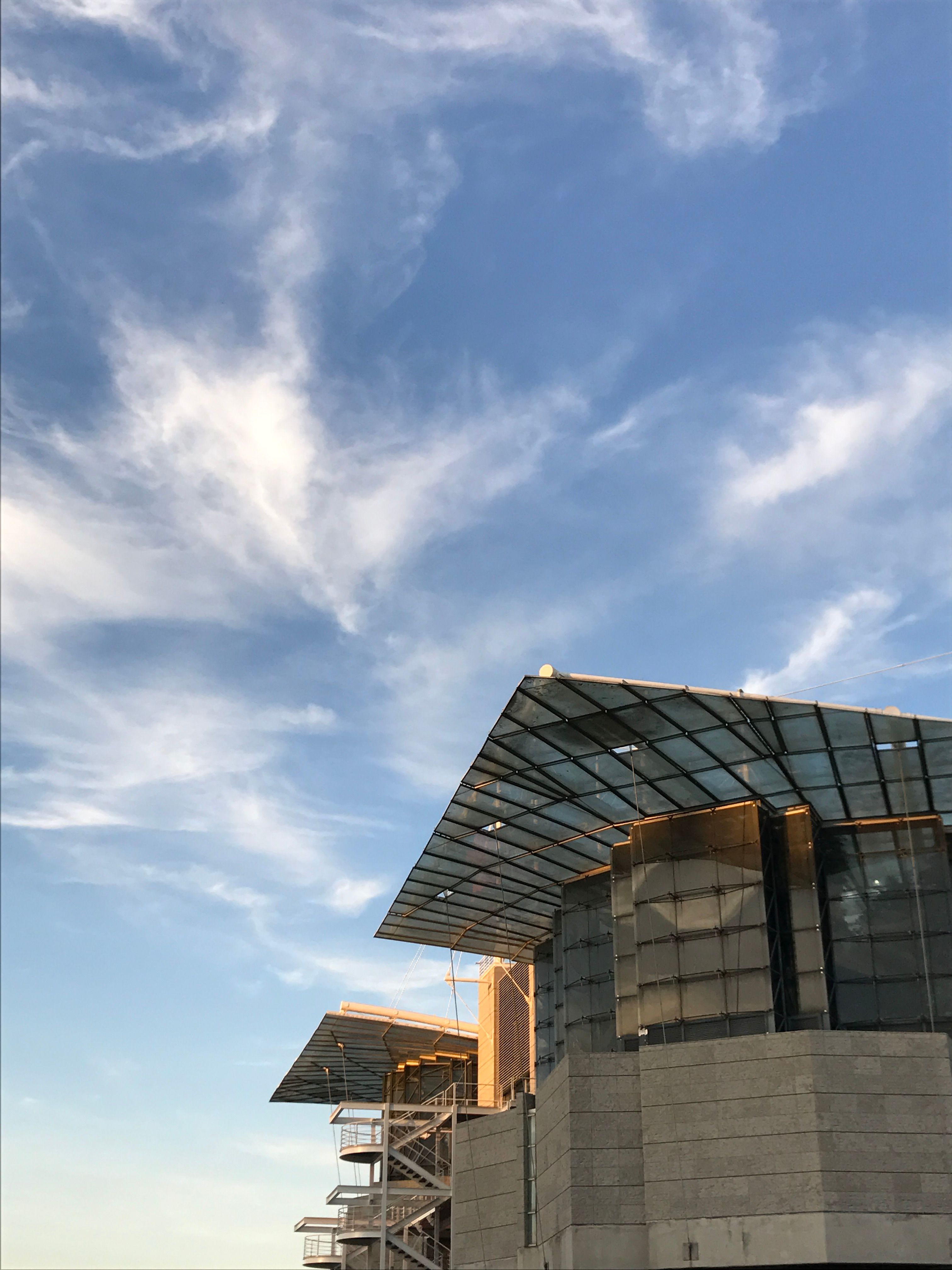 But if castles aren't your thing (it's ok, we can still be friends), then I would seriously urge you to check out the Oceanário de Lisboa. Yes, it's an aquarium. But not just any aquarium! This is the second largest aquarium in Europe and has been rated the best aquarium in the world on TripAdvisor. Trust me, it lives up to the hype. You approach it over a long bridge that connects the aquarium to a waterside park, which gives you plenty of time to admire the Oceanário's architecture (I mean, just look at all that glass. Isn't it pretty?). Inside the aquarium, they have all of the usual aquatic suspects... and the cutest penguins and otters on the planet. My favorite part was actually a temporary exhibit called "Forests Underwater" by Takashi Amano, which looked like a rain forest that had fish swimming through the sky. It was just surreal.
Portugal is such a beautiful country. I hope to go back one day, and if I do, I'll be sure to share the photos on Steemit!
---
All photos are my original work, so the usual copyright rigamarole applies. For those of you who are curious, these were all taken with an iPhone 7.