The other day, I posted a picture on Instagram of train tracks near my gym, in Palisades Park, New Jersey. It's been a mostly gloomy week, weather-wise; the spring sun hasn't spent much time being felt here. I thought the pervasive fog and the tracks made for a moody setting, but when I posted the pic, I wasn't depressed. Actually, I was quite pleased with the opportunity the weather had presented to take such a photo.
LOOKING NORTH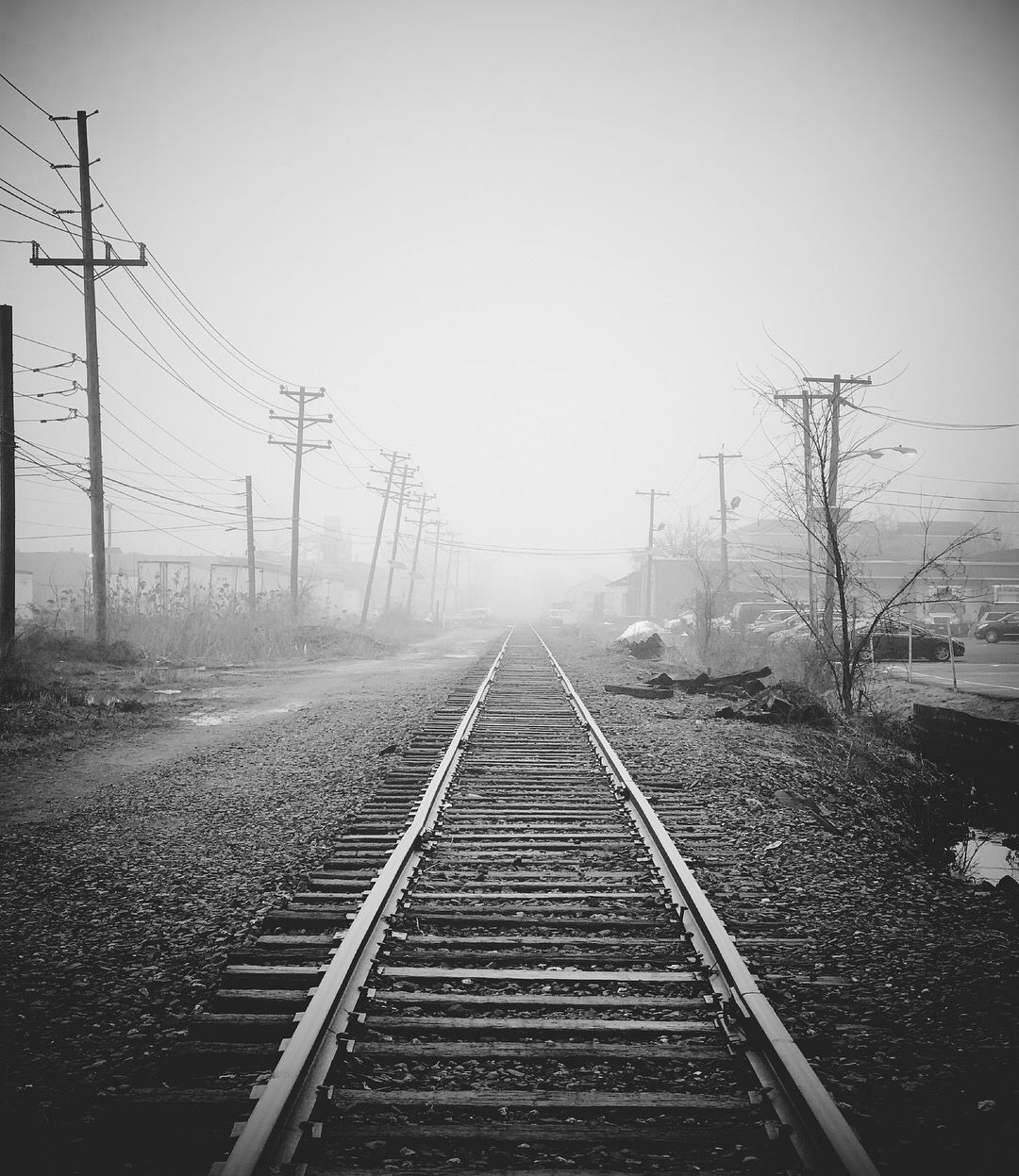 And then, Friday afternoon, while scrolling through Instagram, I noticed that that pic had been cropped and uploaded by an acquaintance - a Korean friend of a Korean friend, in Korea - as part of her own post. My first feeling wasn't anger, but curiosity: Why? It was part of a set, so I swiped and saw that this person wasn't feeling so well. I read her caption, and the tone was unmistakable.
HEY, THAT'S MY PHOTO!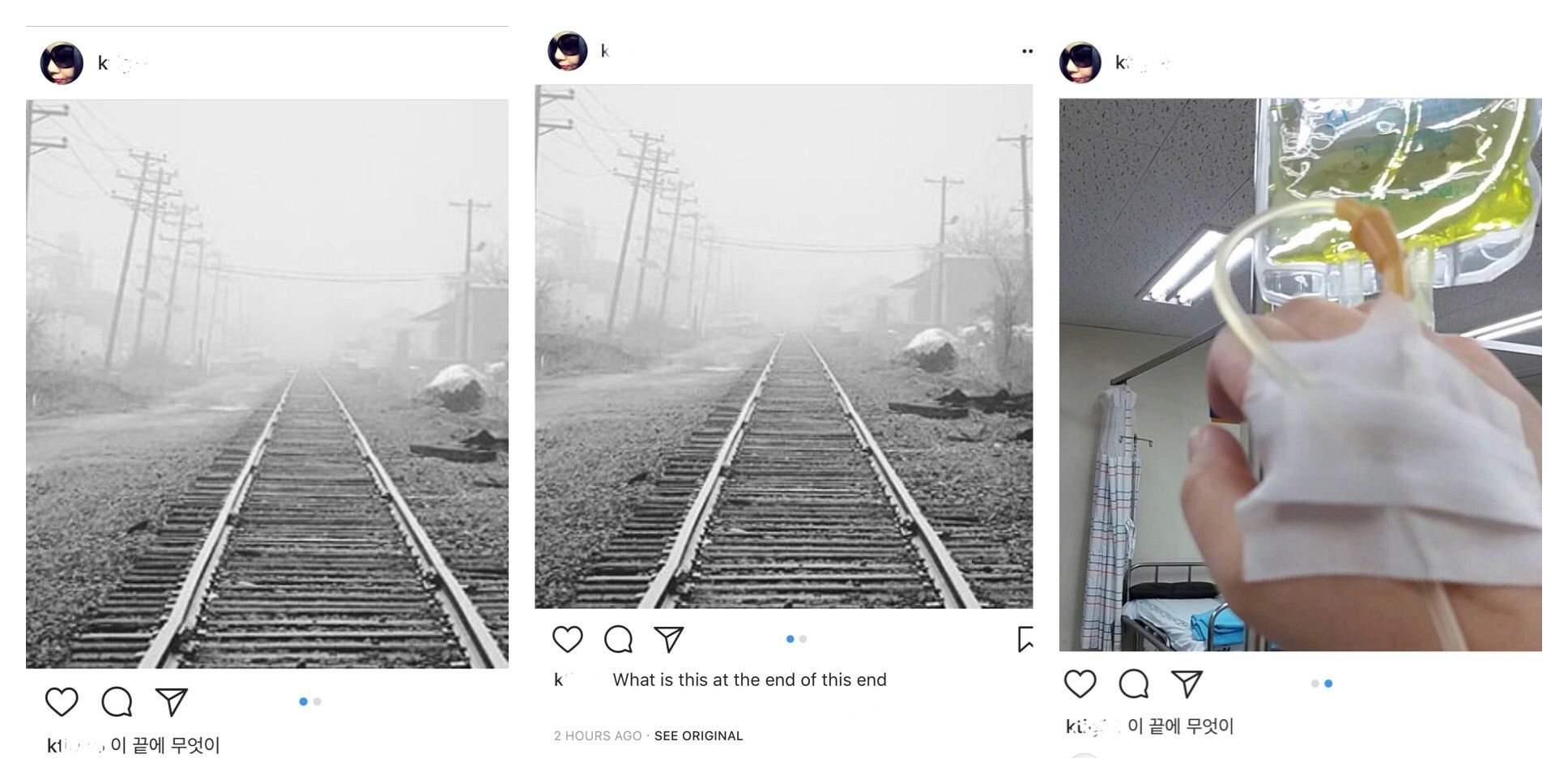 I was surprised at first, and then amused, and finally felt a bit honored - so I sent screenshots to my wife, who - unlike me - reacted with a bit of indignation.
MY WIFE REACTS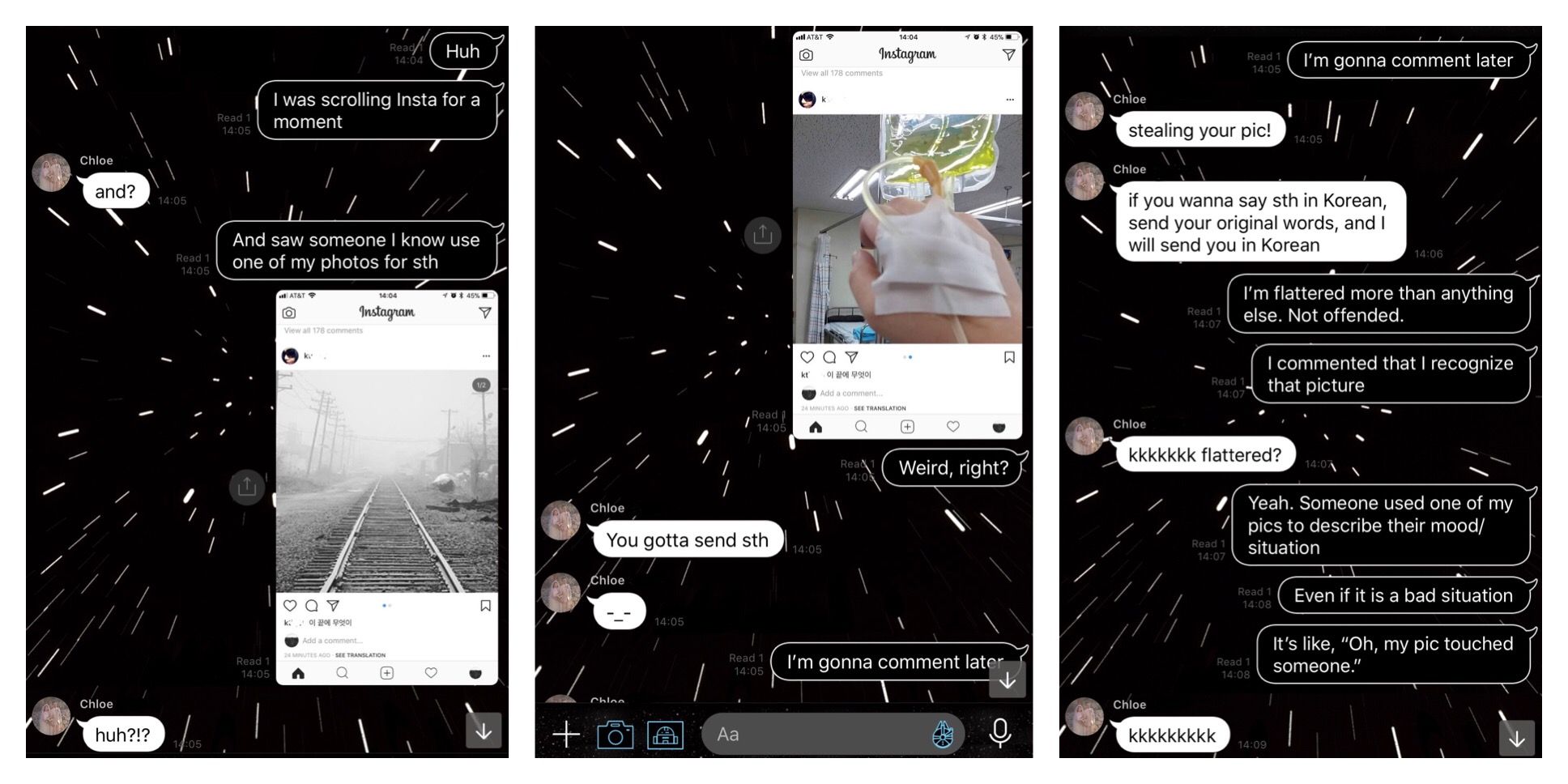 The fact is, though, that I truly was flattered. While I would have preferred some public credit or being tagged, I didn't get the sense that the person was trying to get credit for something I did. They just...saw something in a photo I'd posted, and it apparently fit their mindset perfectly. It's not like I'm a big shot photographer; I'm an amateur. The fact that something I produced made that kind of impact? It's nice.
I'd love for things to be that way on Steemit, too. At this point, I'm looking at Steemit as a workshop - a place where I can post what I've written and sometimes what I've taken pictures of, and see what sticks and what doesn't, what gets votes and what doesn't, and so on. Sure, there's more to it than just putting writing and/or photography out there, but at the very least, it's stirring me to act.
If someone sees merit in something I've written - and/or if it touches or moves them in some way - then you could say that I'm taking steps to fulfilling my dream of being a writer who can do that. If, instead, it is a photo I post that awakens something within someone, I can at least have the satisfaction of knowing that my amateur skills aren't an impediment to appreciation.
LOOKING SOUTH