Hey friends!
Today I spend my day (after going to a hair cutter) switching between my garden and home. Almost every minute I thought about recording a drone video while the golden hour in the evening.
But because humans have to eat and are most of the time lazy as fuck, I missed this short timespan and ended up eating pizza while watching funny internet videos. After 2 hours I got more serious and took my daily dose of videography and drone tutorials.
While watching the 1000th video about my drone I stumbled over long exposure photos with the Mavic 2 pro. The video was originally about long exposure in daylight but then an idea rushed into my mind and exploded with a big boom between "do that one day" or "why should I take still images with my drone lol".
One of the reasons why I bought the Mavic 2 pro was its good low light performance and I gave the "night time long exposure thing" a try!
This pic is fully unedited (you should click on it to see full resolution):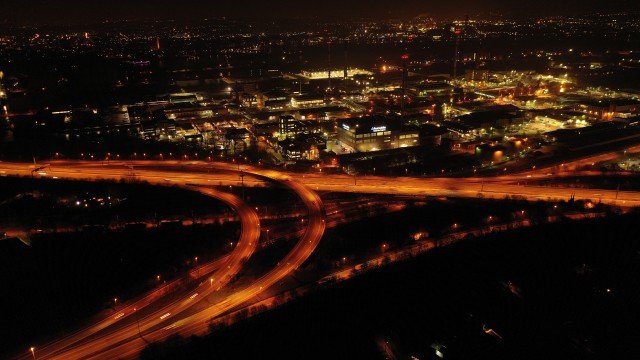 (Iso 100, aperture 2.8, shutter speed 1sec)
I took a few more but the shot above was definitely the best one. Because it is a drone up in the air surrounded by wind, exposure times over 1sec are a little bit stuttered as you can see here: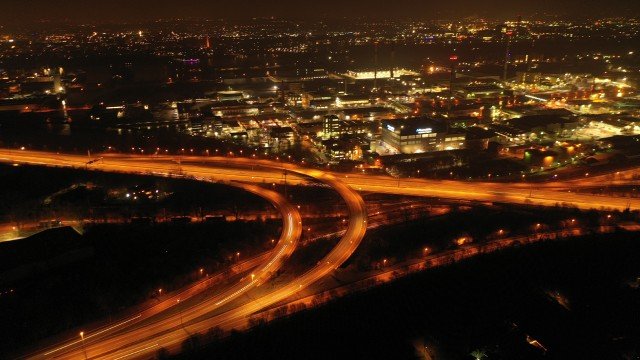 (Iso 100, aperture 2.8, shutter speed 2sec)
It was time to get a bit more creative! You can do more cool stuff with that after trying 5 times: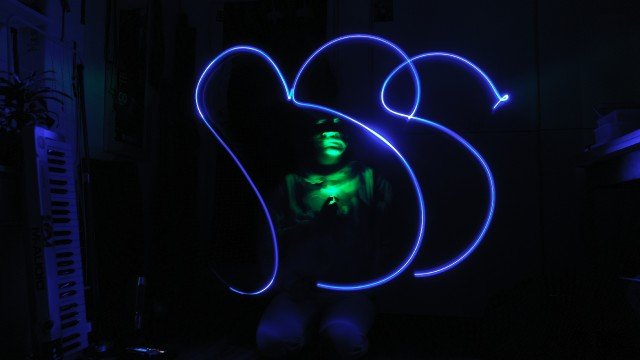 (Iso 100, aperture 2.8, shutter speed 8sec)
This shot was 8sec long exposed and because the drone was not flying, the image is as stable as the table in my room (and this is pretty stable, believe me..)
I think I will take that advantage some day again and make nice long exposure shots of faster cars, trains or other moving stuff with lights on it. I promise to stay away from planes ;)
No really I am not the photographer guy and probably I wouldn't use this technique sooo often but to give it a try was worth it.
And that's all for today. I think perhaps I will use the light painting thing as my profile icon. I feel the need for it and I think that is pretty dope, right?
Thanks for reading all that shit and I hope we will see us soon with a video instead of photos lol.
Peace!
P.S. don't forget to check out @diytube my friend ;)

Thanks a lot for your time
... to read this post and for sharing your thoughts and feedback in the comments. I appreciate every single interaction with me over the
comments,
resteeming,
upvoting and
mentioning people in the comments who could be interested in my post.
Follow me on other social media platforms:


You are free to use every piece of content from this if you mention my channel in your post!
---