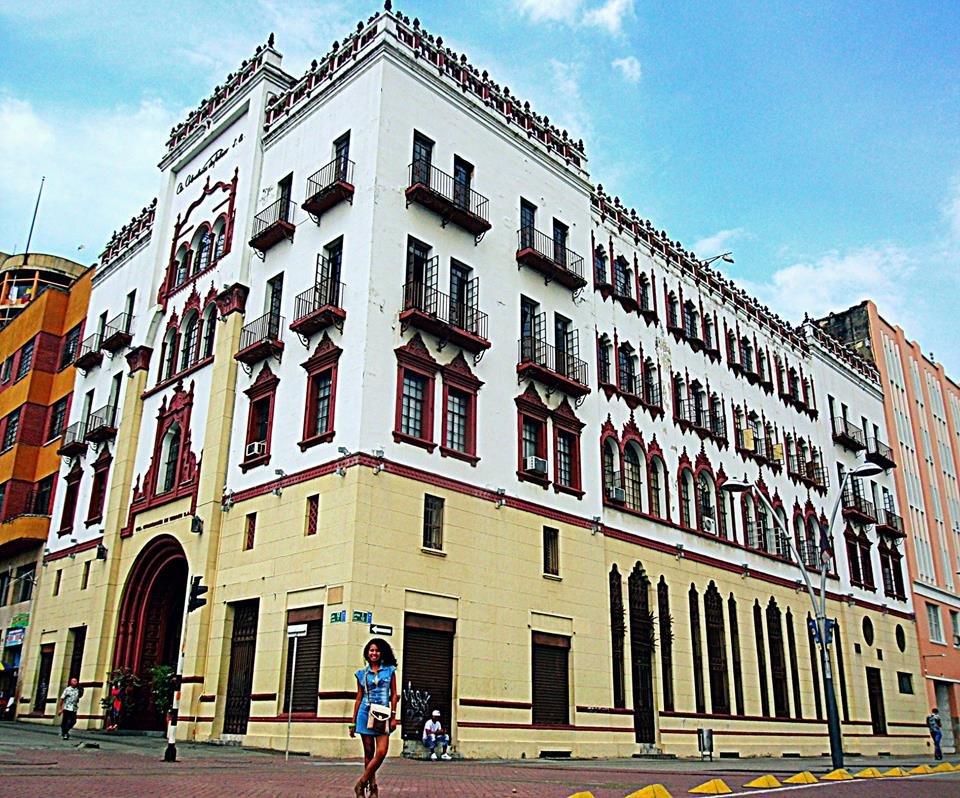 They are the culture and history bastions of our identity as a nation. Knowing our roots and keeping them in time is a reflection of what we are and will be.  
Photography: Perspective
James V. Machado  © 2018.    
"El Puente" building, headquarters of Colombian Tobacco Company (Coltabaco) until 1991, is one of the ancient architectural gems of the city, designed by architect Guillermo Garrido. It finished its construction in 1936, during the celebration of the 400 years of foundation of the city of Santiago de Cali, Colombia.
It alludes to the Spanish past and for which the building was given a Spanish Renaissance style of Sevillian line with Arabic influence.
Originally three floors and a central tower were built. In 1950 the fourth floor was built, which modified the proportions of the building, but kept the decoration.
The structure of the building is composed of reinforced concrete and lightened brick walls. It has an ornamental work in plaster, cement and wood preserved in excellent condition, as well as chandeliers with bulb sprigs, a mechanical clock in carved bronze and an Otis lift.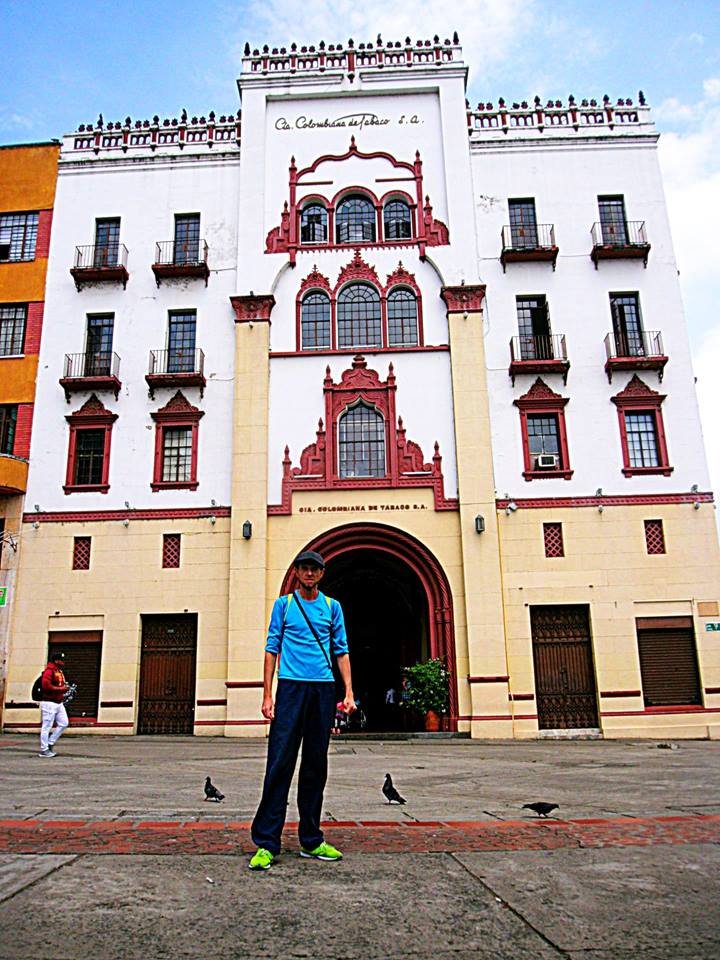 Photography: front view of the building
James V. Machado  © 2018.
It was declared a cultural asset for 1969 and an Architectural Urban Heritage in 1993.
After 80 years of belonging to private companies, in 2016 Santiago de Cali received the Coltabaco building, which has a heritage, historical and cultural value for the city, which in private hands loses all its sense, located next to the Boulevard of River, in front of the church La Ermita, in the historic center.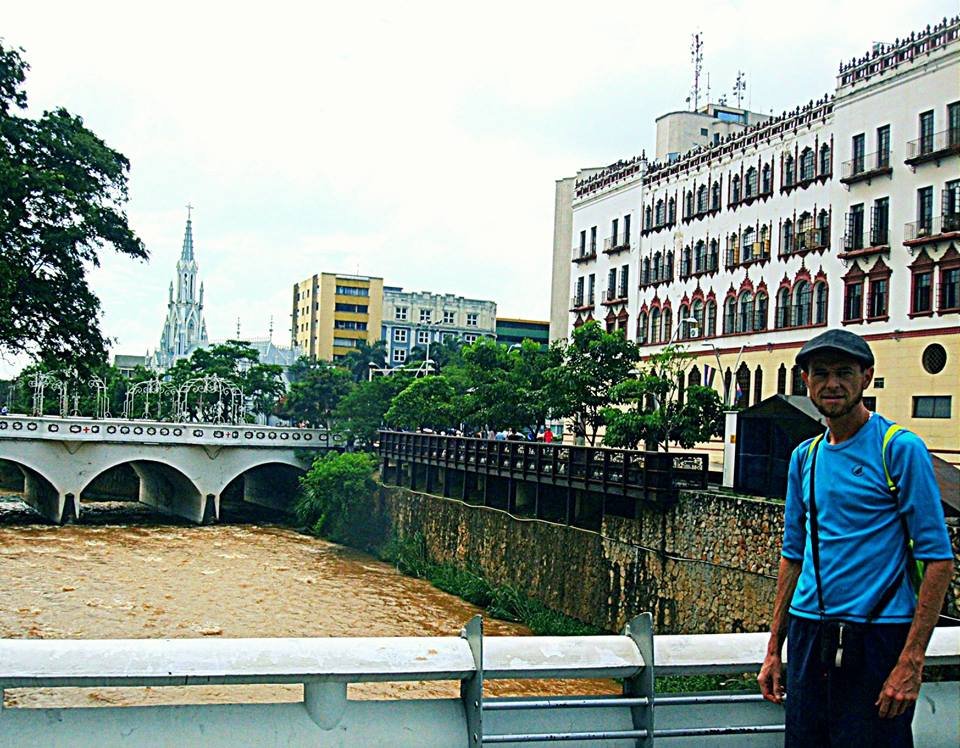 Photography: Ortiz Bridge and view of the historic center
James V. Machado  © 2018.