In the photo archive there are not only photos of my grandmother, but also photos of not clear origin. She has never been to the far north, where polar bears are found and, unfortunately, I haven't any information about who of her relatives or friends were there - photographs have been preserved only.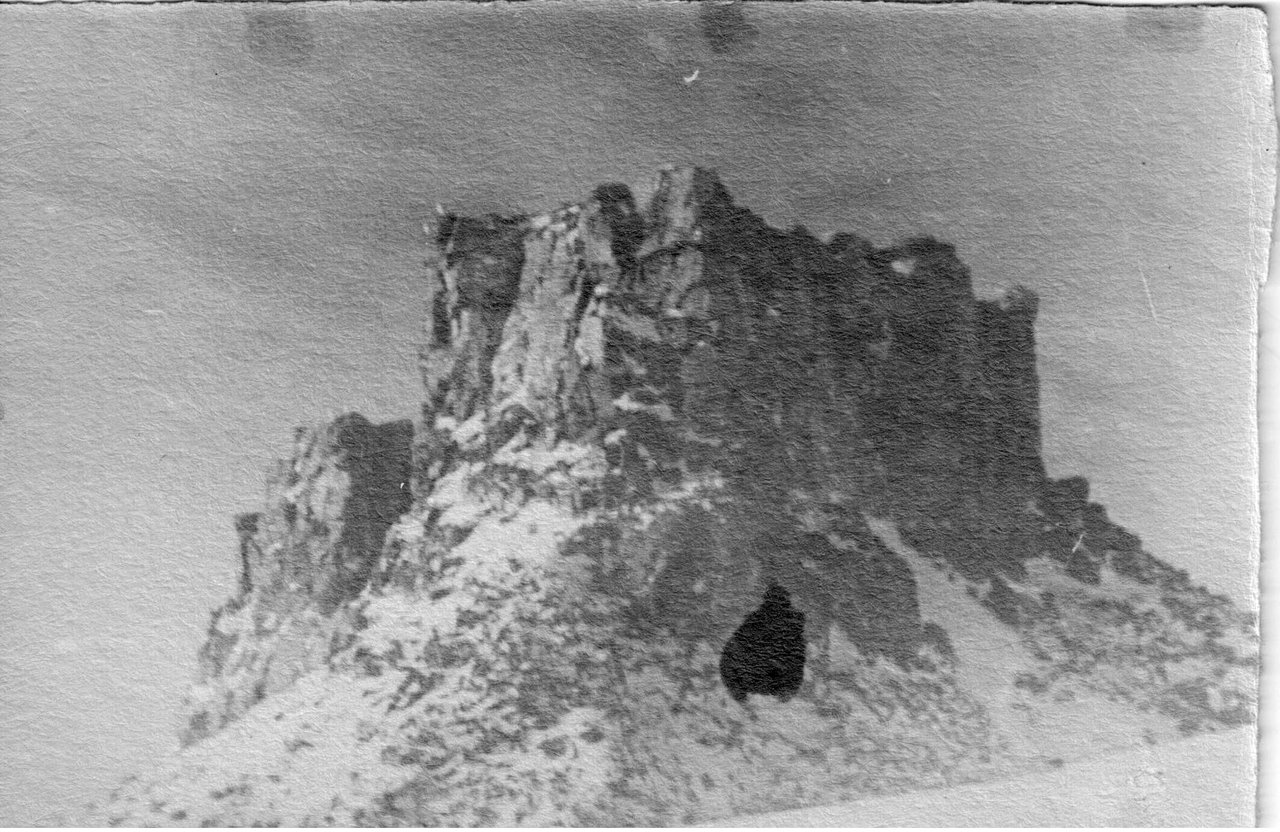 Who made them - is unknown, but some remained on the back of the signature. This is called "Castle". A dark spot, it seems to me, is just an artifact, not a cave, although it would be interesting.
The main character of the photos: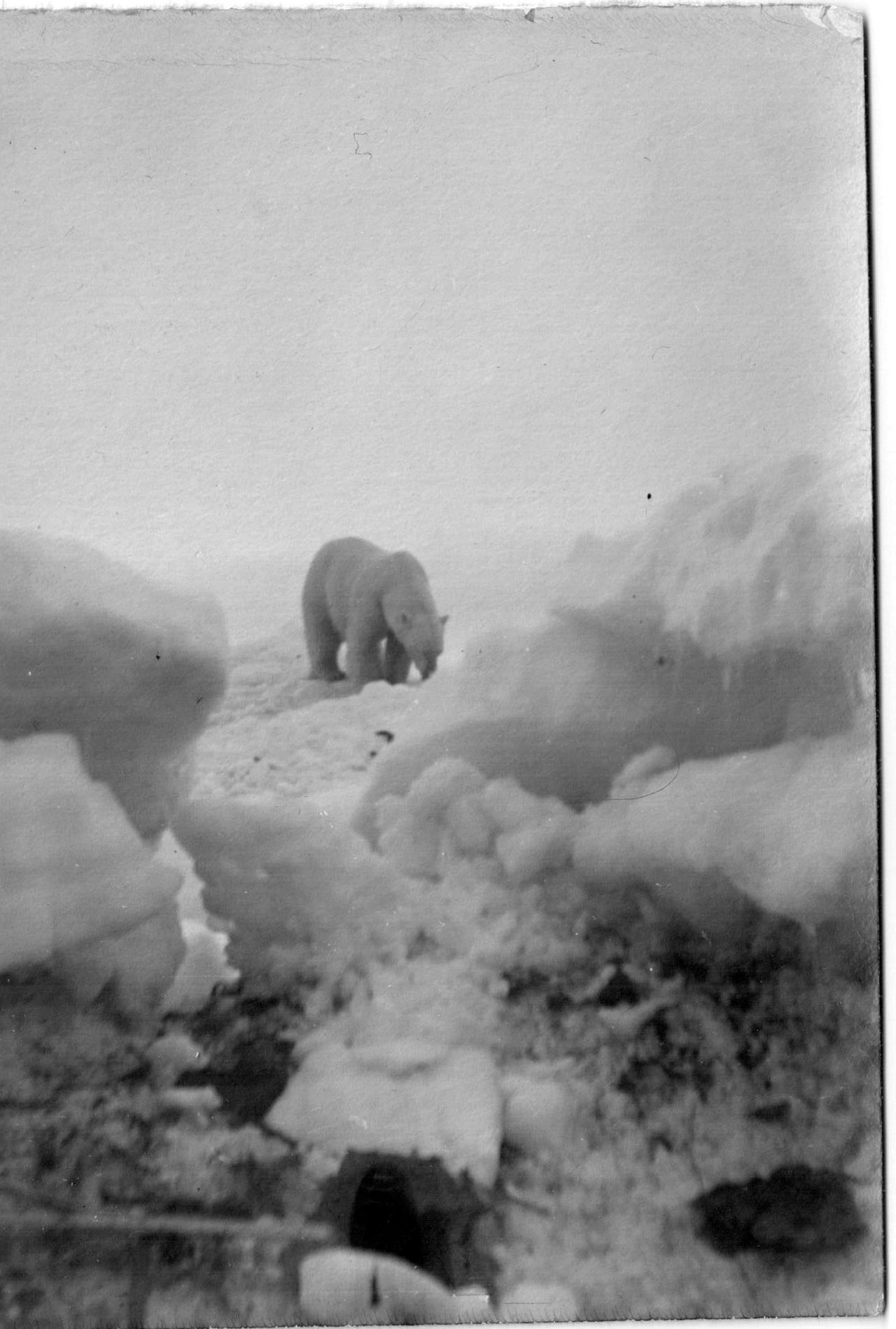 A small photo without a signature, but it is clear that it is happening in some northern village:

Unfortunately, without a signature, but clearly that in this place the contact with bears is very active: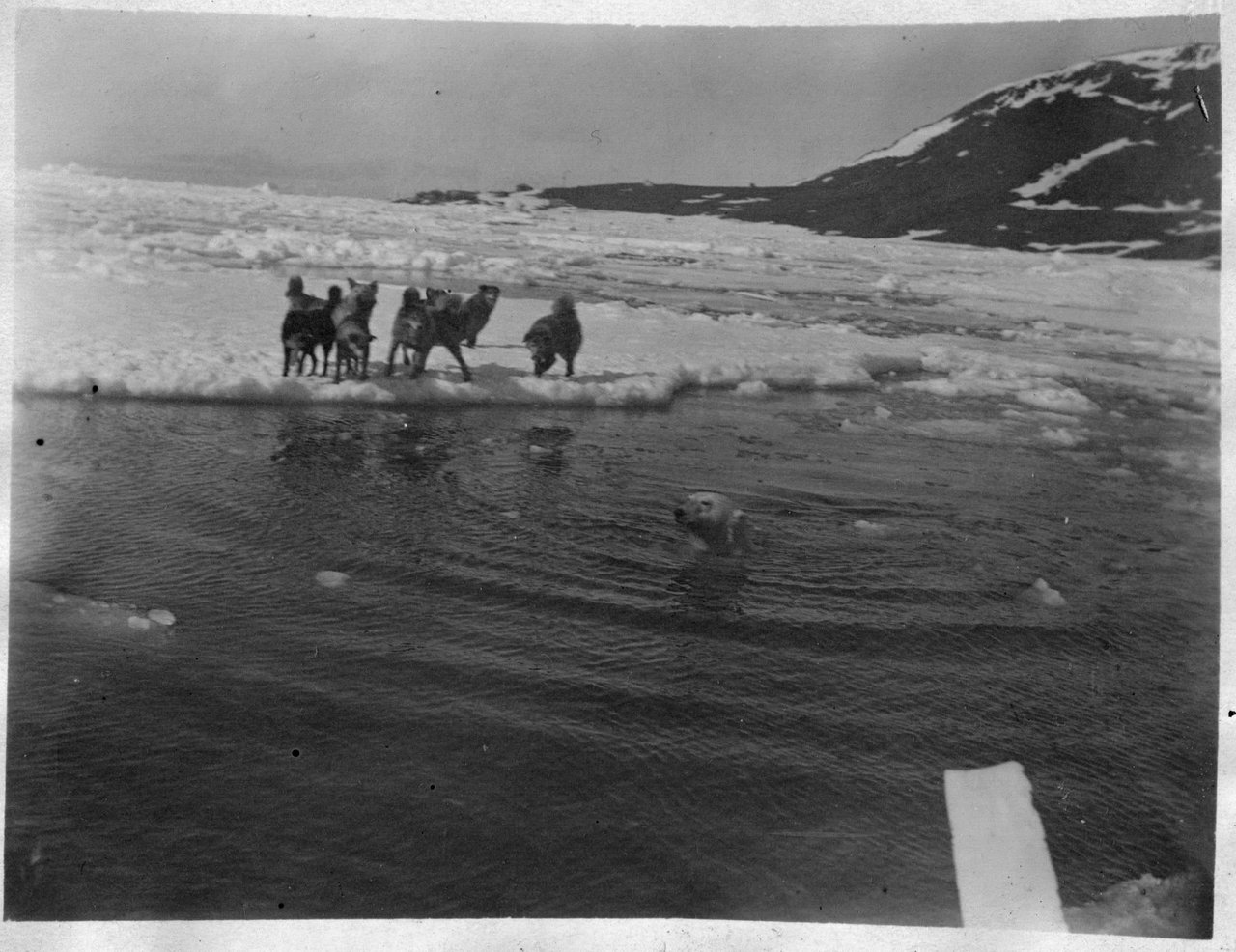 Put in the polynya
From the photographs it is not clear how people treat bears, since ...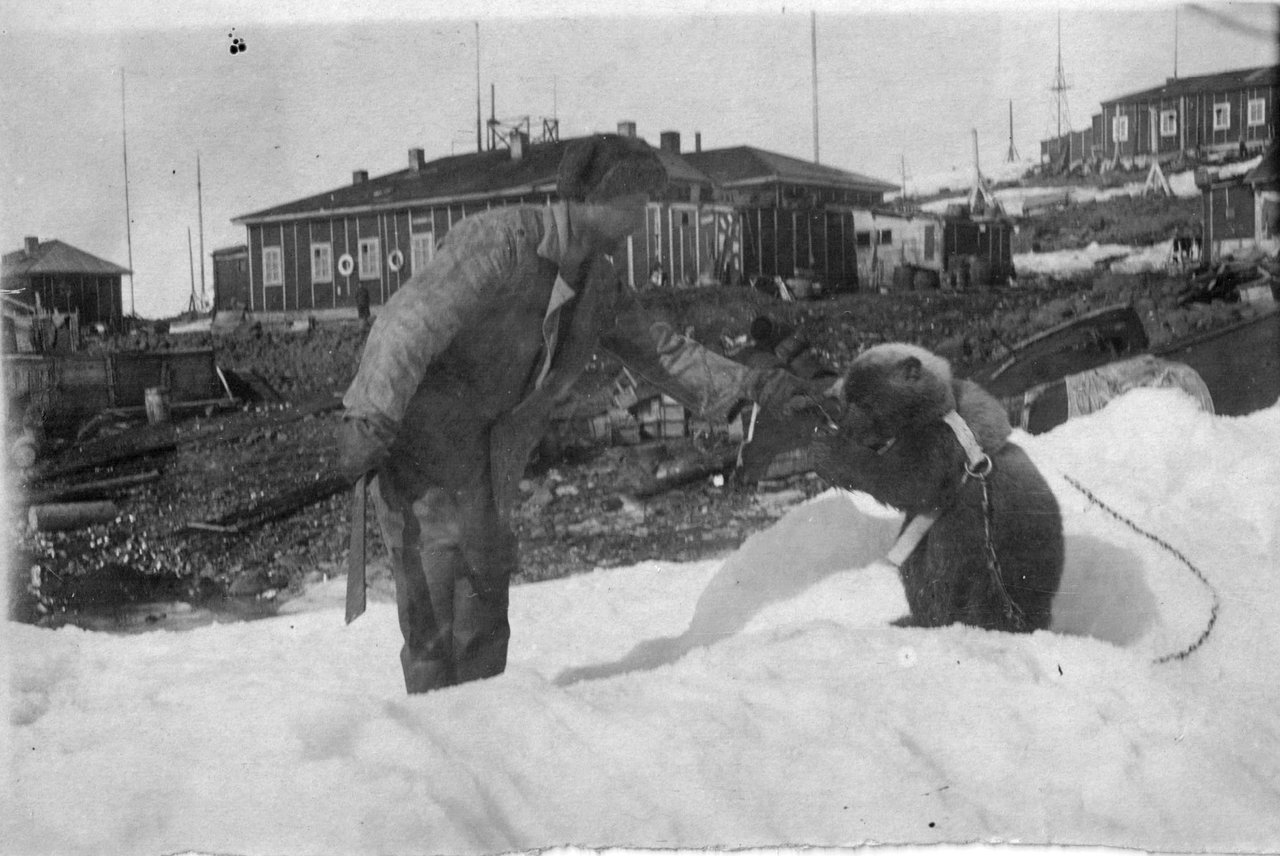 _ "Feeding the baby" (before dinner, the little bear was lying a little in a coal storage) _
I think that my mother was shot, and the small one is grown, but it is not clear for what purposes.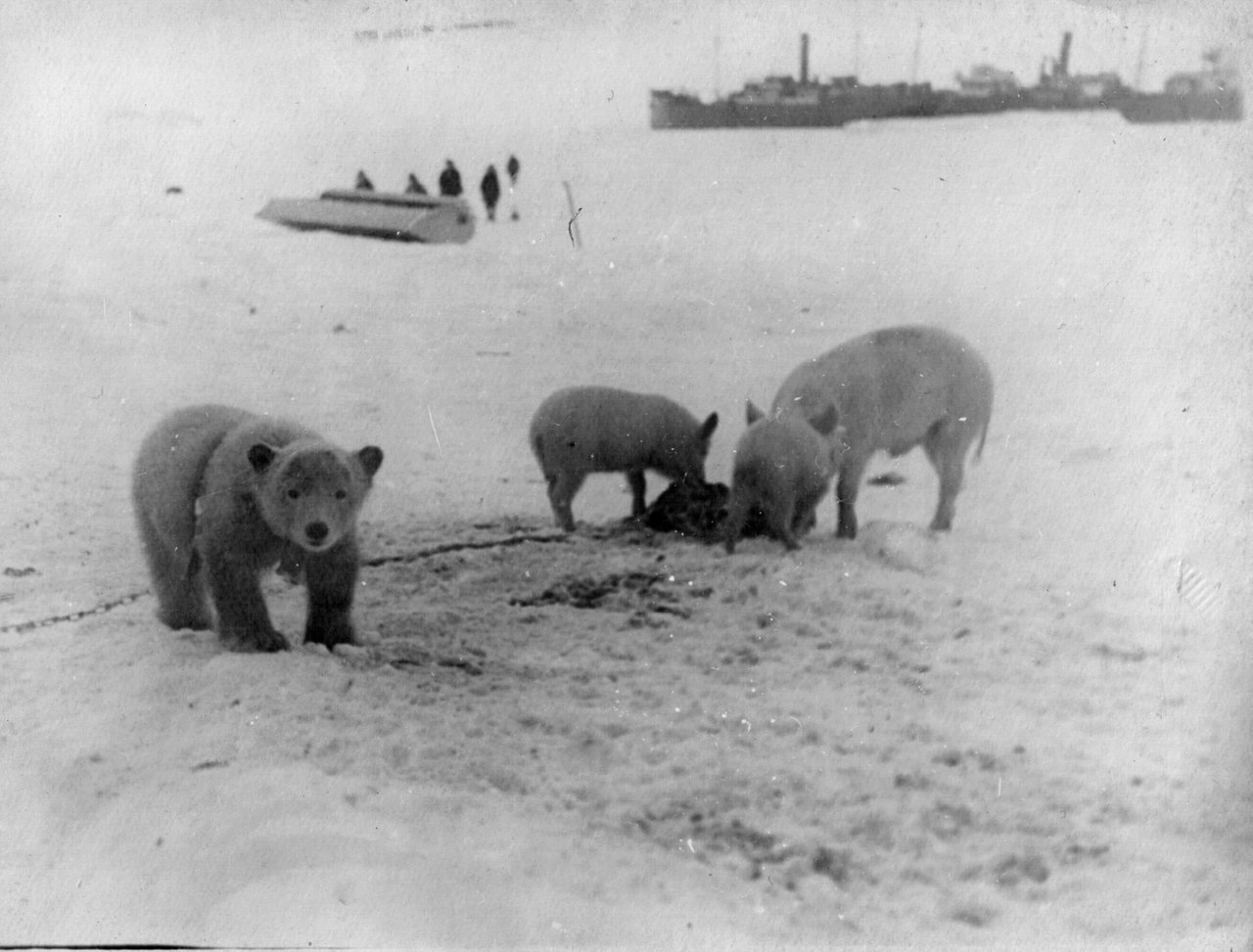 _ "Small" _
Whos not a friend for a pig? On the chain sits white, but sometimes play with it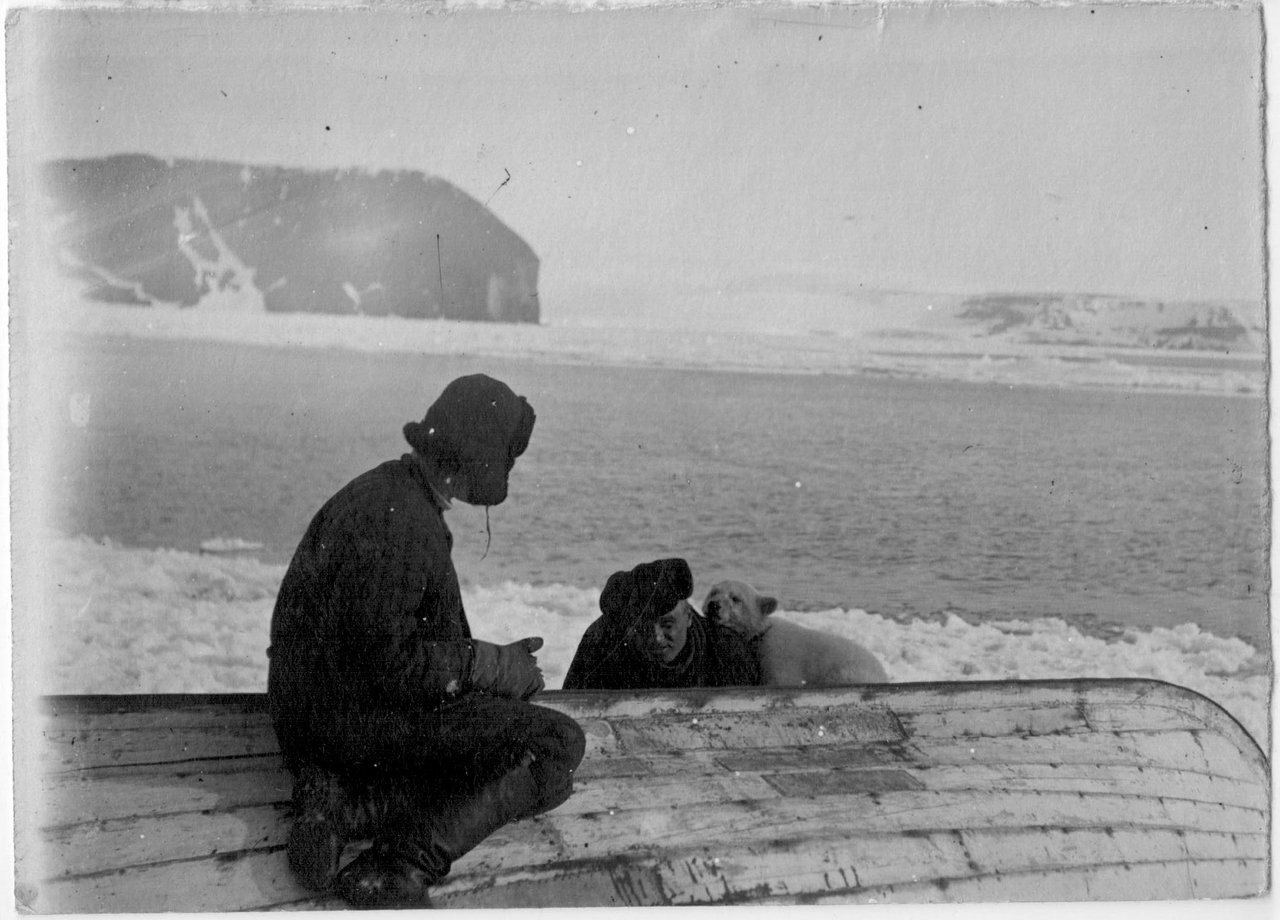 "Friends"
With a pig, then not friendly, but with a man possible.
These are not all photos of an unknown author from the Arctic. Very interesting shots, unusual and show the life of those times, although, perhaps, since then little has changed in the north.