I will continue to show old photos from the archive. Already started to show them, but was distracted by polar bears.
I'll say right away that I don't know where the photos were taken, but I'll be happy with the tips. In general, they can be divided into two groups: the south, most likely the Soviet, and the west, the Baltic countries or Germany - there are a number of photographs from this places. Let's start with the first southern group.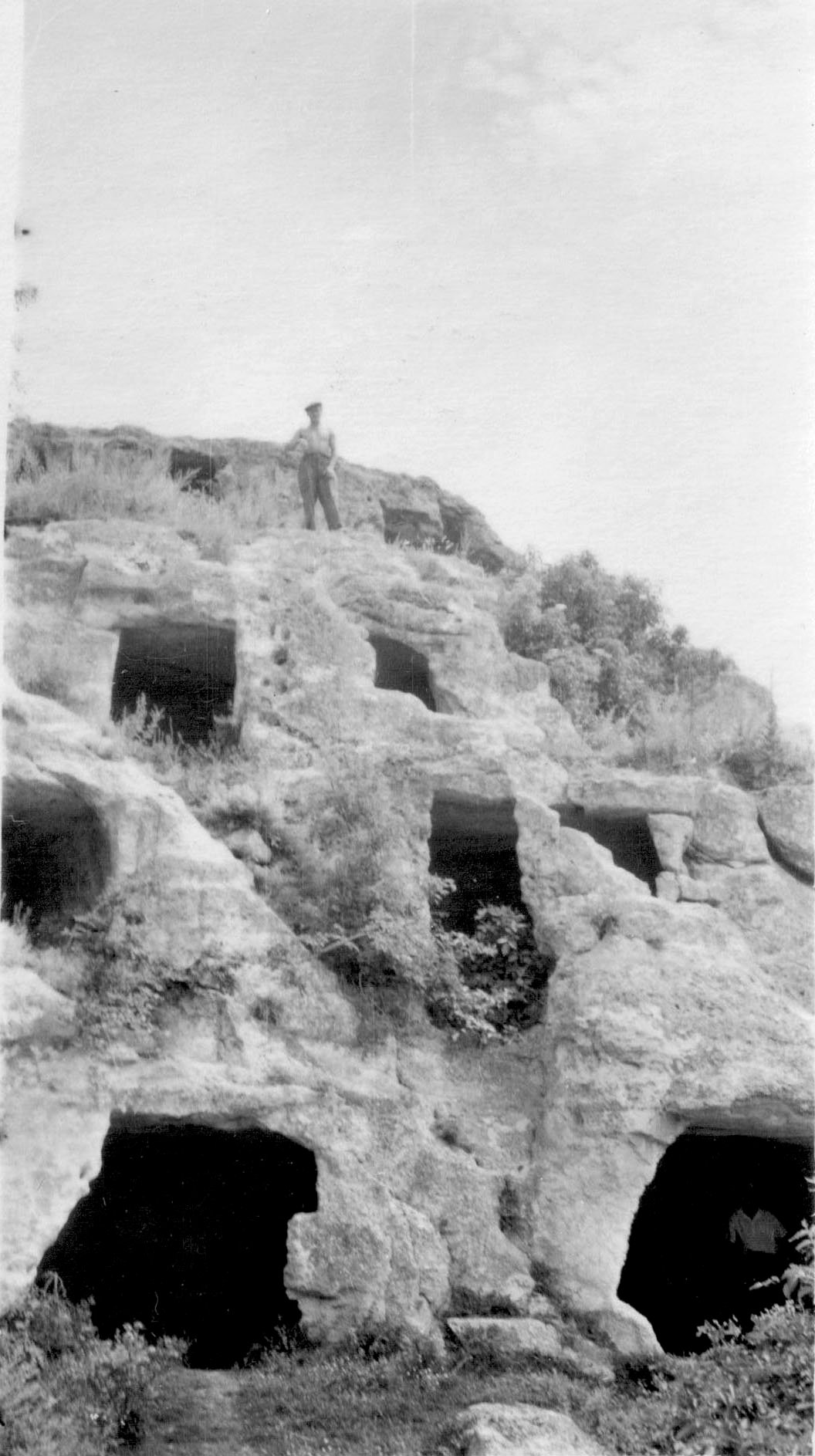 Reminds cave city in Crimea.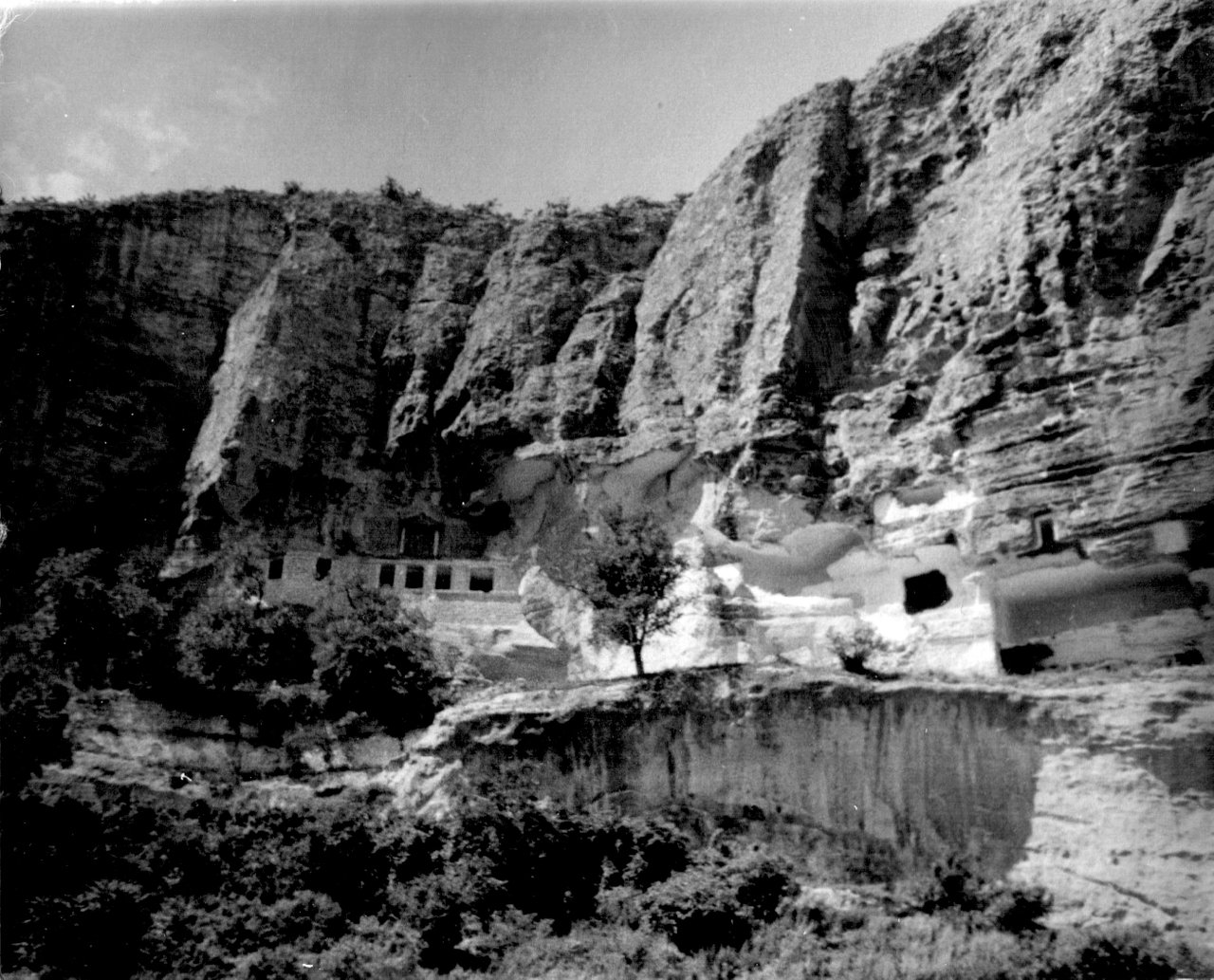 Most likely from the same mountains. It seems that there used to be a temple here.
The building in this photo can be anywhere, but for some reason it creates a sense of the south:


It seems to be nothing special, but I can not imagine that it was here in St. Petersburg, as well as the following photo:


It resembles the palace of Leuchtenberg in Peterhof, but even in black and white photography it is clear that the sun is southern, not ours.
About the next photo I will say that when I first looked at it, I was surprised and thought that it was a quarry in Ruskeala, but I quickly realized that I was mistaken: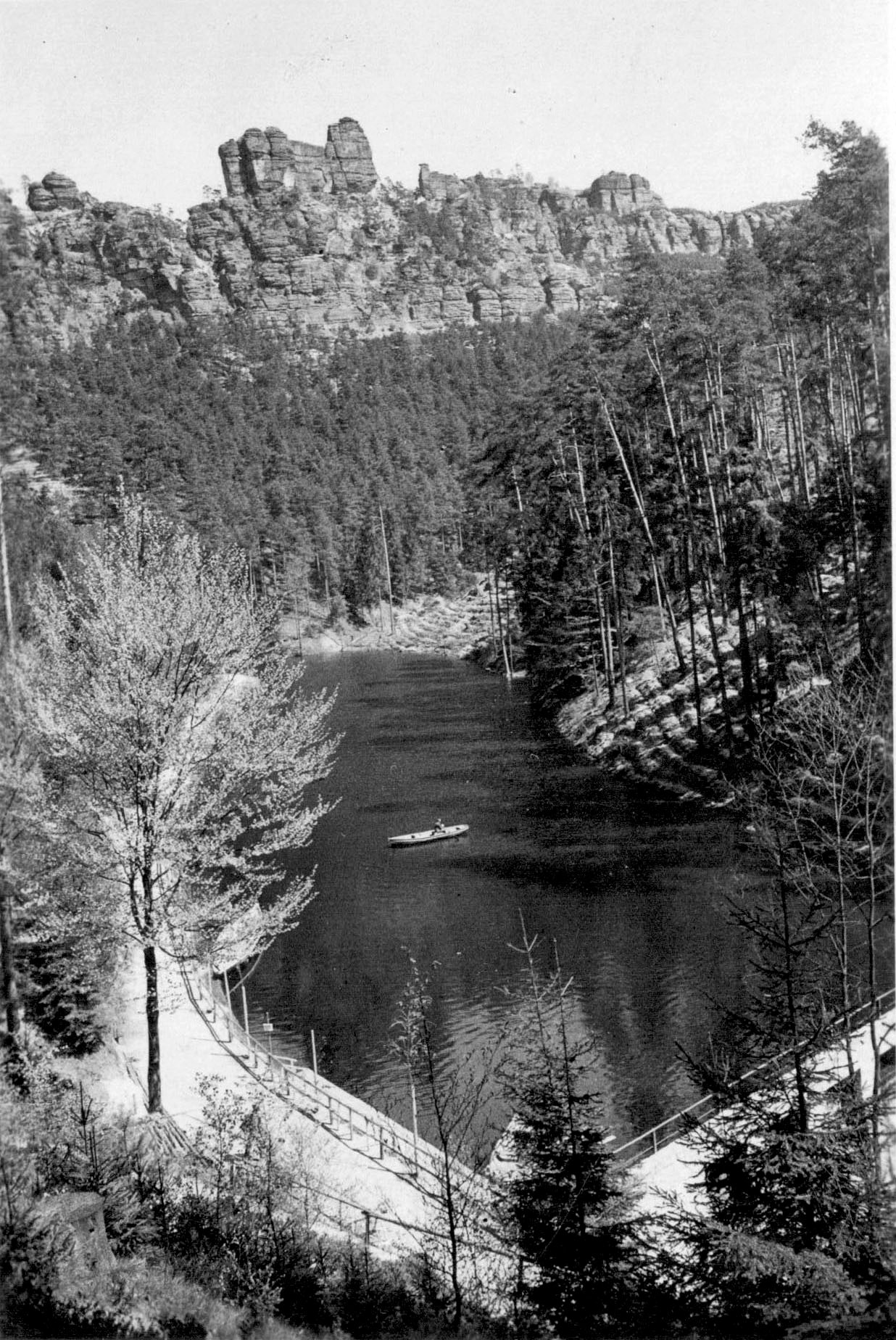 There are now very similar tracks ... and then I realized that they are now such recently made ones. Yes, and there are no rocks there, and other trees - everything else. Again, the feeling of the south, including from the trees.
These are small southern photos, most likely samplers or for albums. Now we will be transferred to the west, there will be only two photos, but which ones.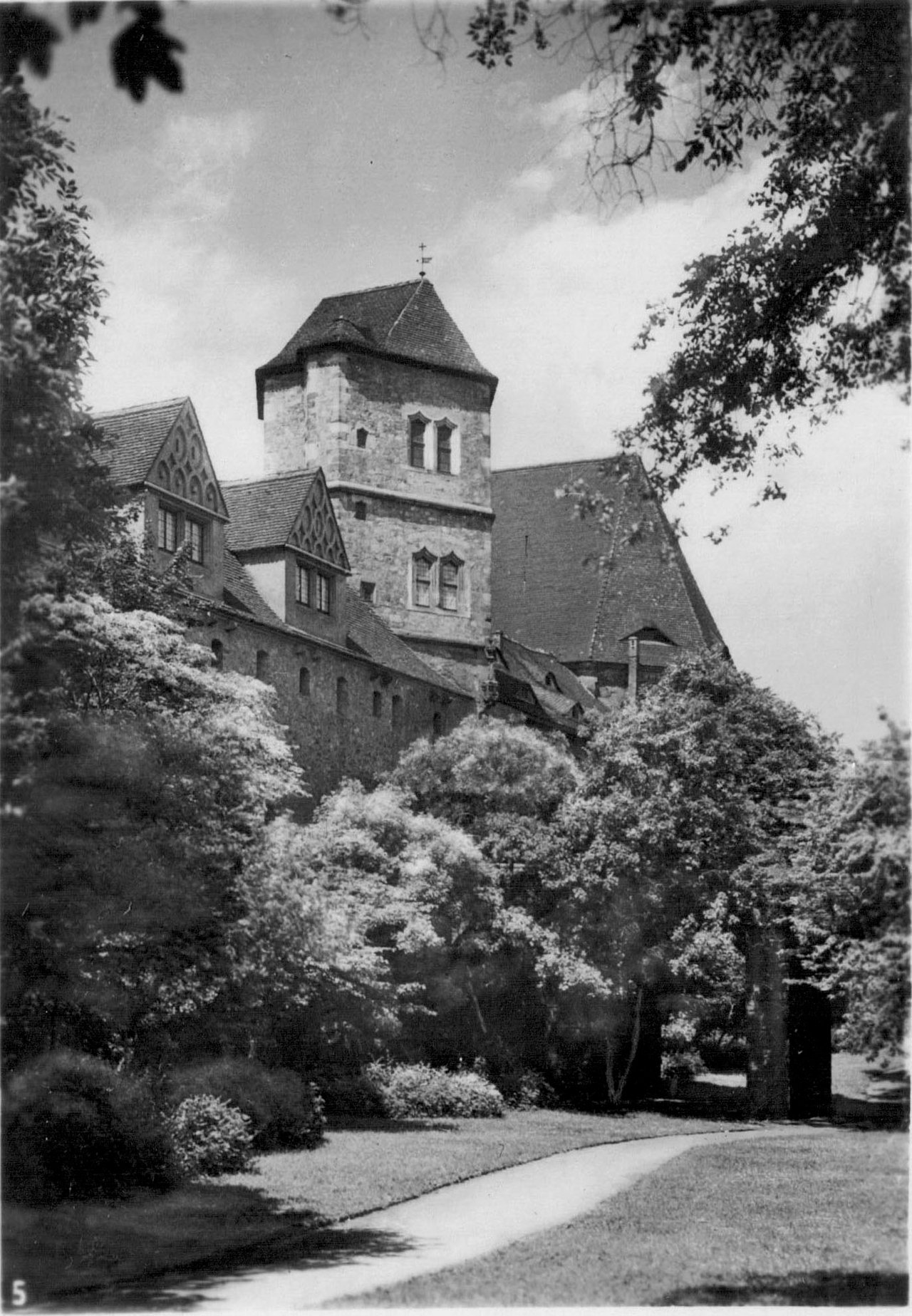 Solid stone architecture, as I like. And a lot of greenery - I think living very well there. Or at least spend a vacation there.
And here come for the sake of architecture and an active social life: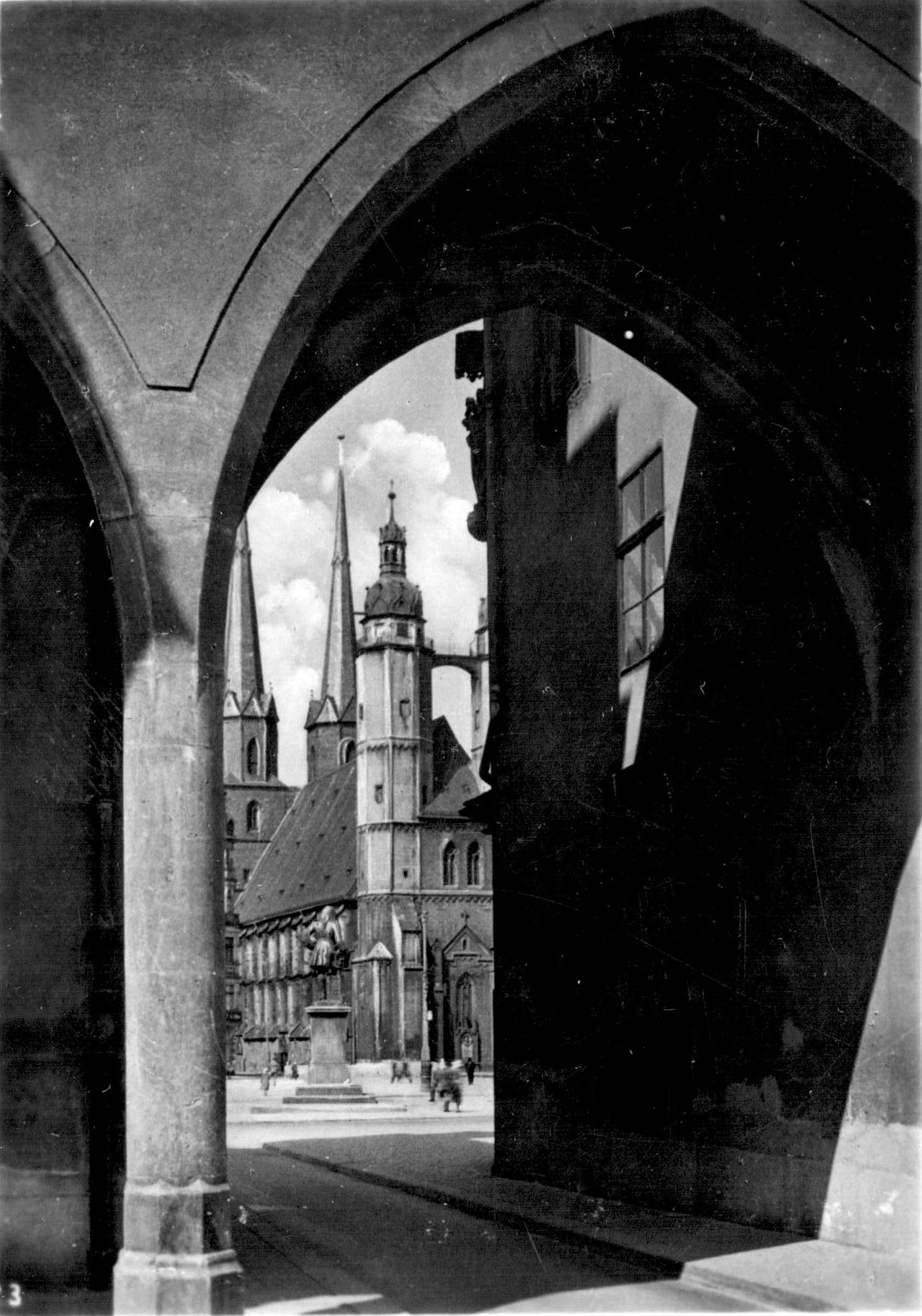 Interestingly, Yandex found this photo - it looks like it was originally a postcard, and it is a photocopy of the postcard: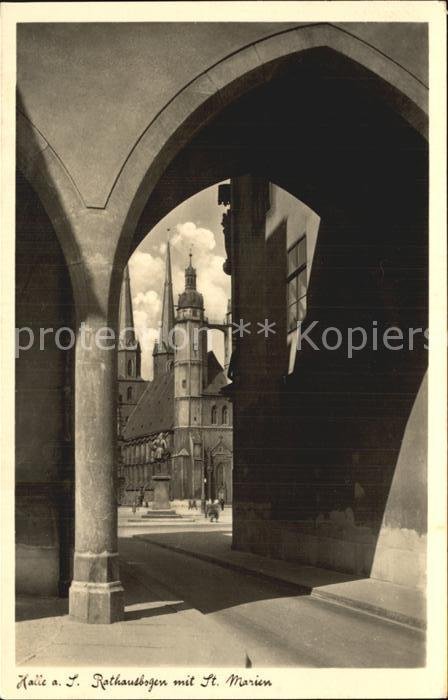 Unfortunately, Yandex could not bring me to the site where the place would have been indicated, but, judging by the name, this is Germany. I think now there is not so crowded.
These are interesting reveals when parsing old photos.