That's all, came to the end of the photo from the archive about polar bears, there are four cards left.
Honestly, I sorted the photos, so they go a bit mixed up. The first photo of a bear that eats on the ice: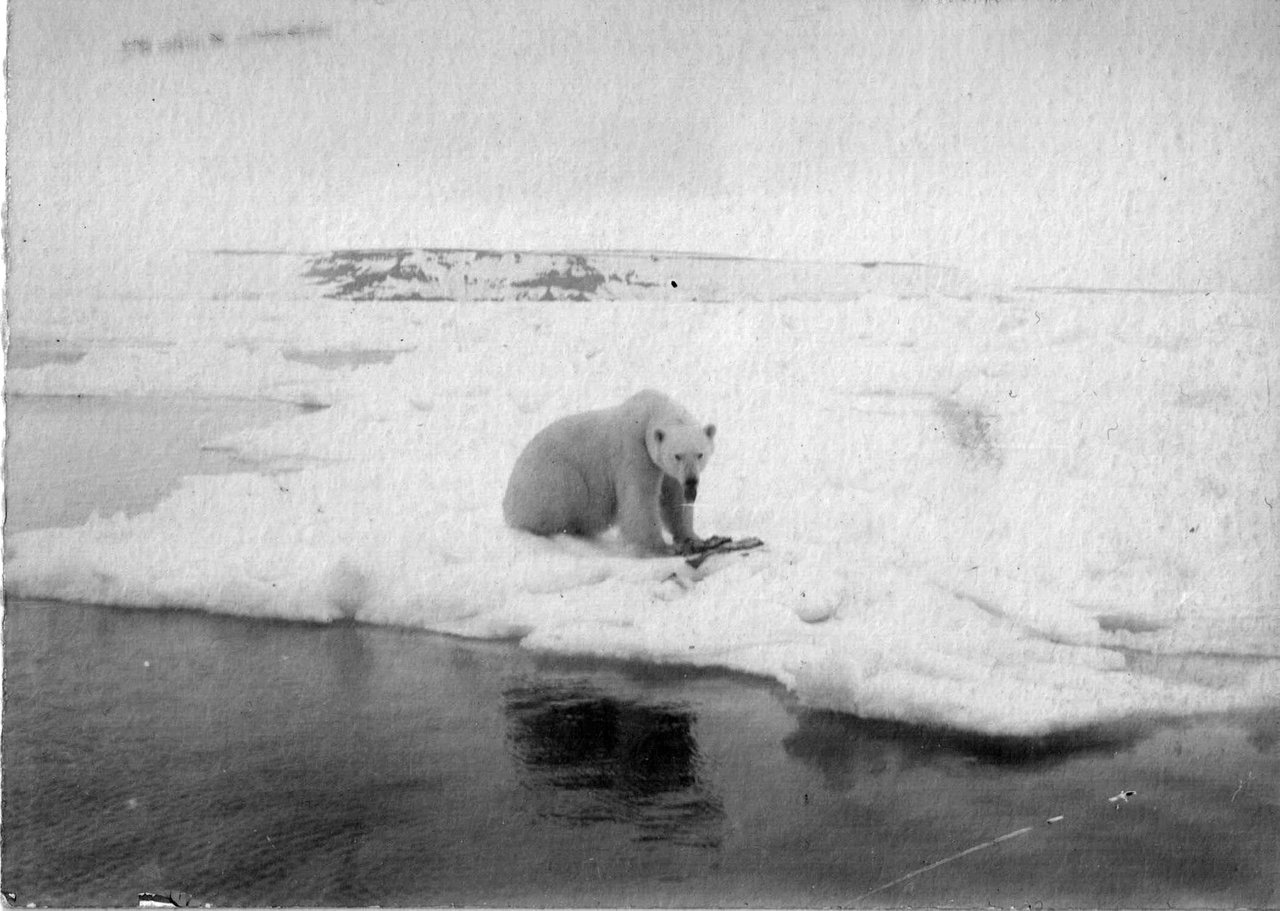 Without a signature, but it is also understandable.
I don't know the following photo about the same or another bear, but similar ones have already been seen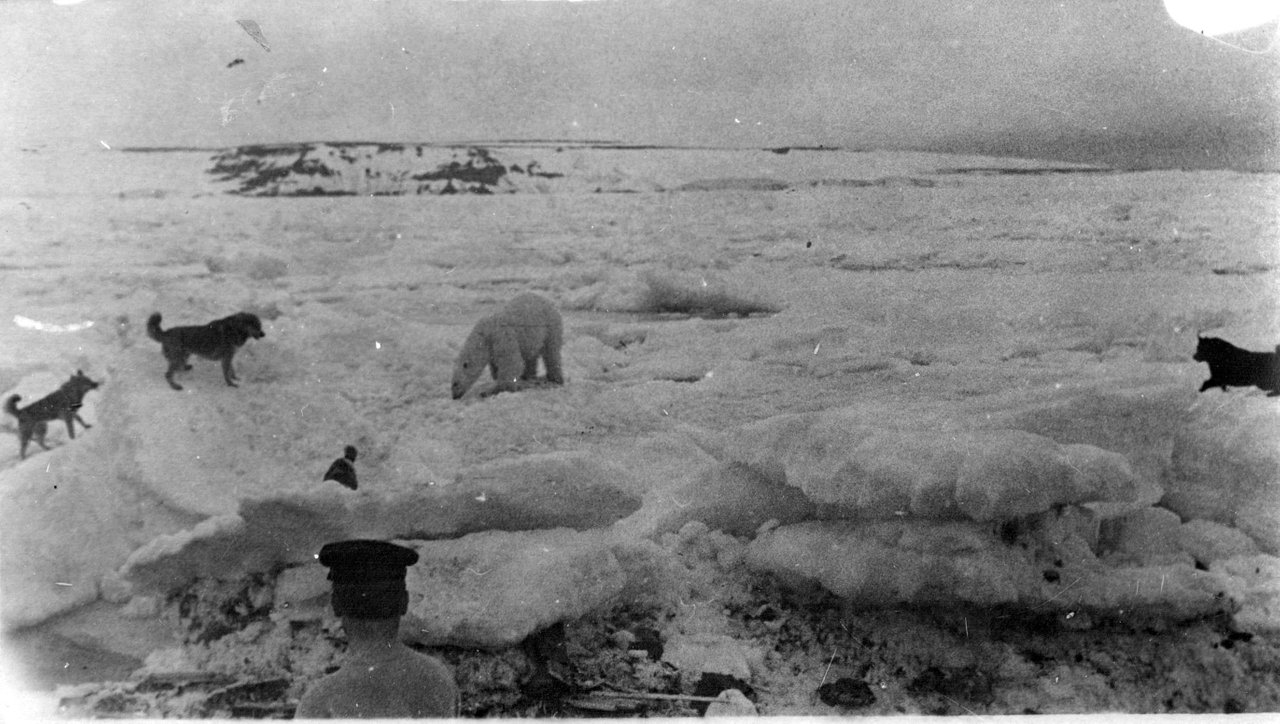 Passed under supervision
And the last two are the most interesting and touching: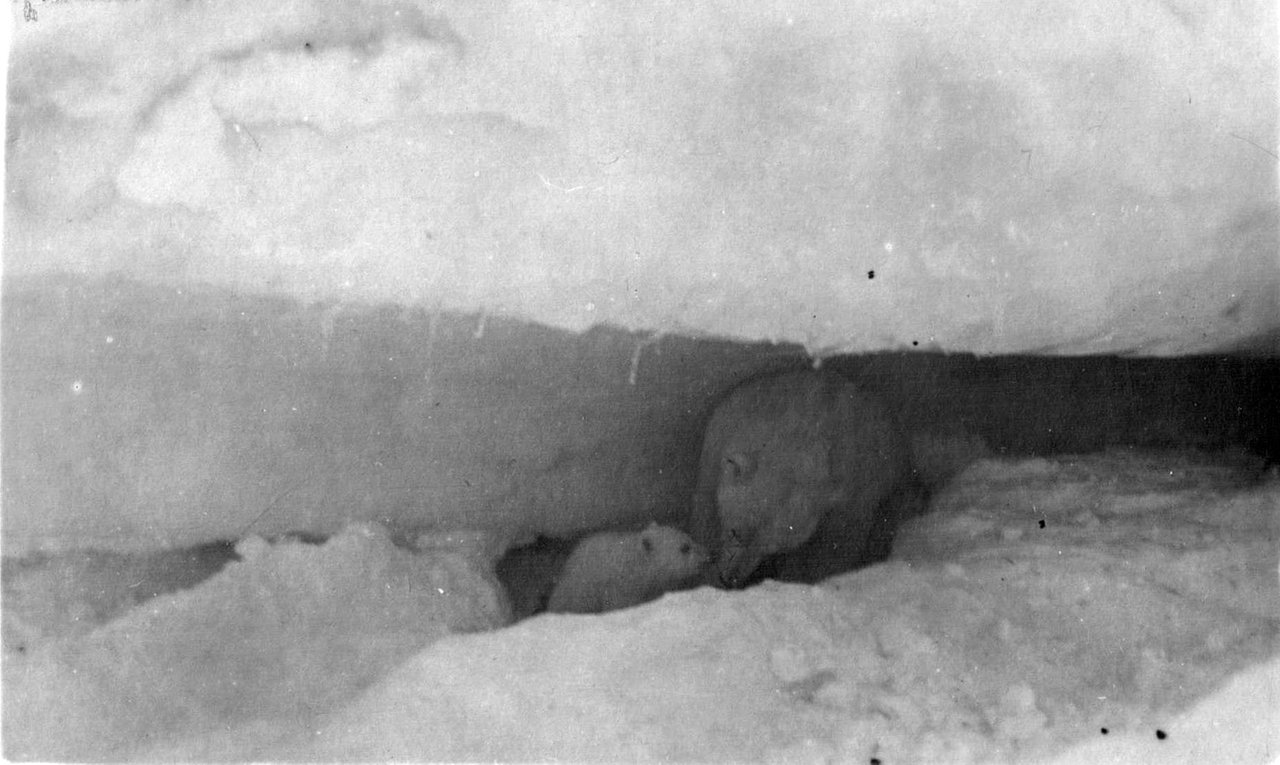 The touching family scene - mother and daughter
It seems that this is the mother who chased the dogs in previous photos, but there is no complete confidence.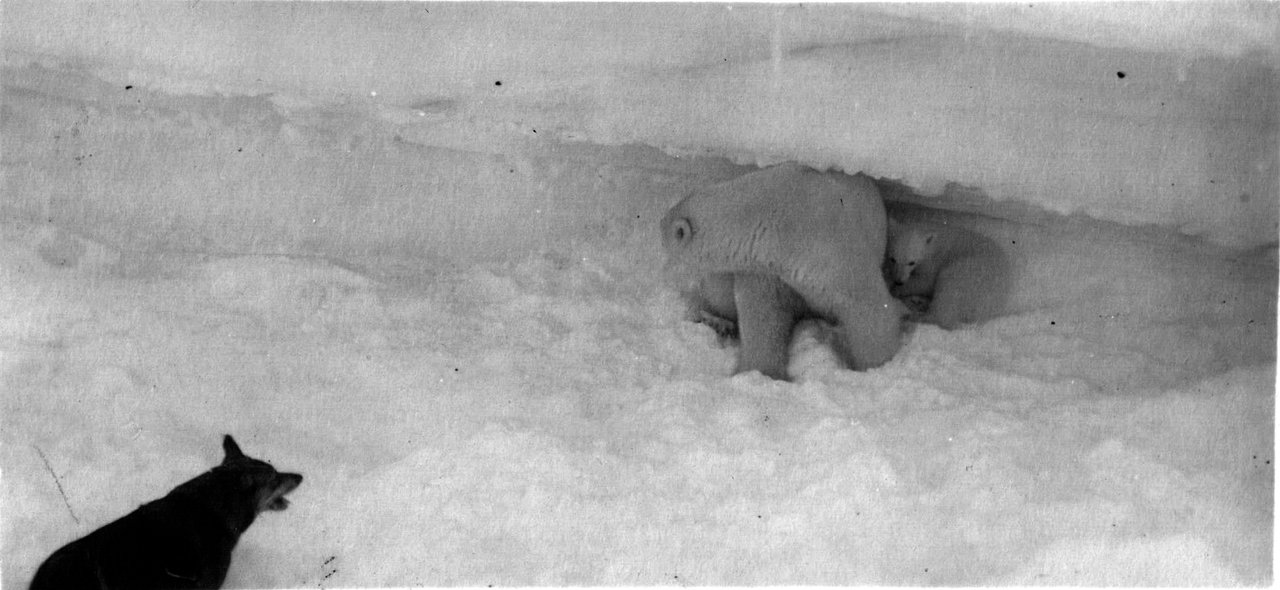 Mom's getting angry
Maybe after that she got out and started chasing the dogs.
Everything, there are no more photos from this collection, but there are still many other photos that have not yet been disassembled. And there are even more negatives, splits and slides, including color ones, which are harder to digitize, but your interest stimulates the analysis of the photo archive.