I already showed pictures from Pushkin (here, here and here). Here are a few more pieces made at the same time (60s).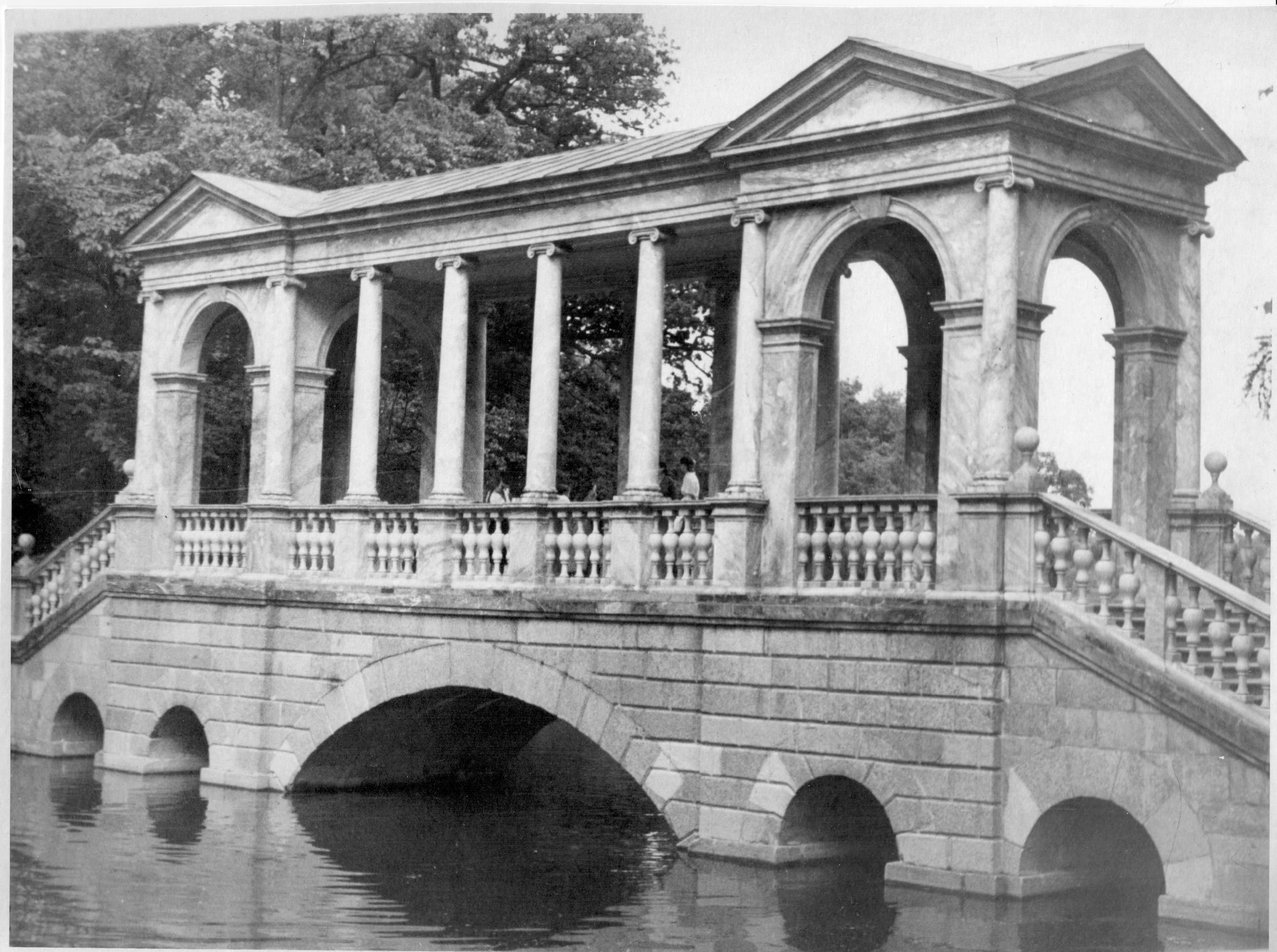 Marble Bridge in Catherine Park. Now the passage on it is closed.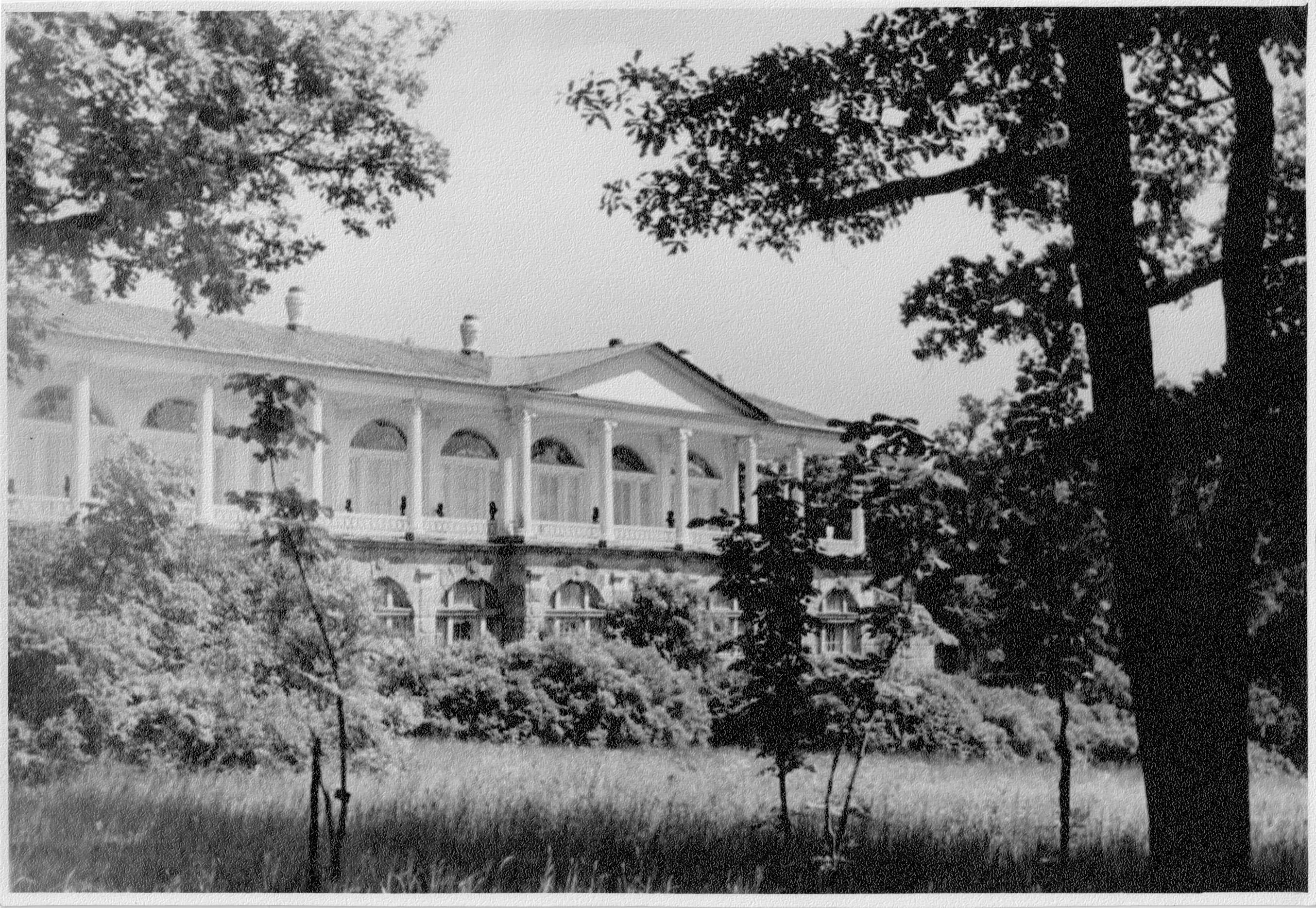 Cameron's gallery. Her inner appearance was in the previous post.


Alley leading from the Cameron Gallery. Pay attention to the color of the leaves. Could it be autumn? As in the expressionist paintings, it seems to me.