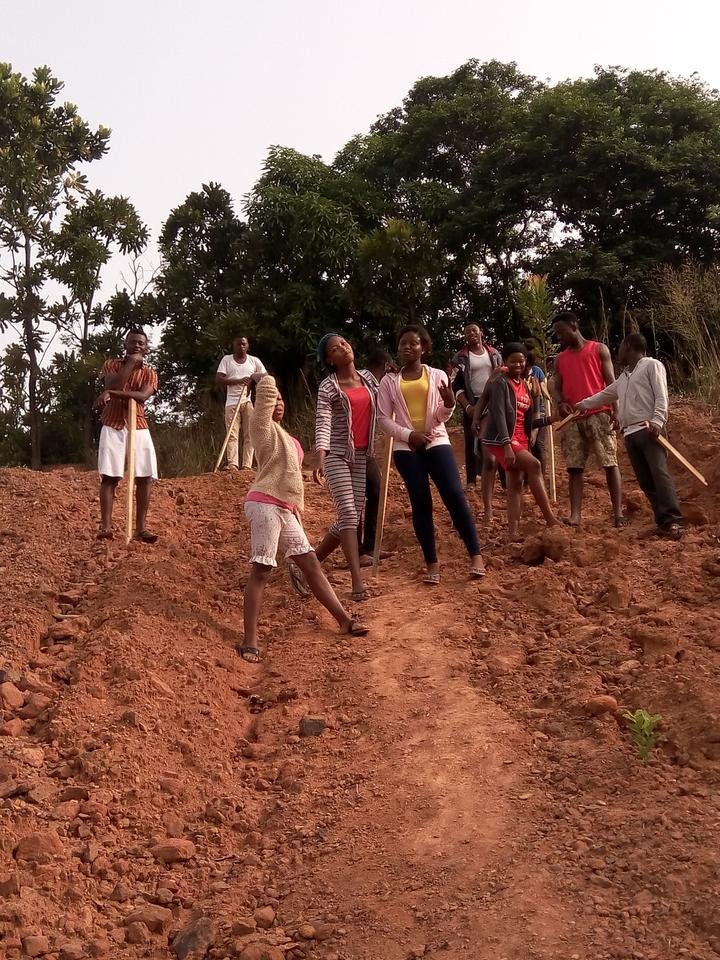 Today will be telling us of the findings I and my colleagues made a couple of months ago. I am a lover of nature so I suggested that we make a little research on a very unique mountain in Enugu state Nigeria. Then on the day we choose we all left for the venue.
Now this mountain is very unique that we could not get up to the top with our boots and we had to pull them of and dropped them at the foot of the mountain.
Again even the strongest of us needs a stick or wood to help him get up to the mountain top. The ladies without telling you were helped to get to the top and on the apex we had an amazing view of the community in its totality .
But there is something that really caught my attention ... On the mountain top there is this place that was well arranged and an idol was standing tall in the middle while some many stones about twenty Five to thirty which were obviously used as stools or chairs were arranged around it . Clay pots were also seen there but for the sake of time .... Some were filled with sand or dry leaves ... That particular location really tells how long it has been abandoned for many years. Then we were careful not to touch or destroy any of those things then we started our journey down... Now getting down we found out that no one can actually walk down the mountain.... If you do you must fall and get injured seriously .... The mountain forced everyone to run down instead of the normal way of climbing down a mountain gradually .....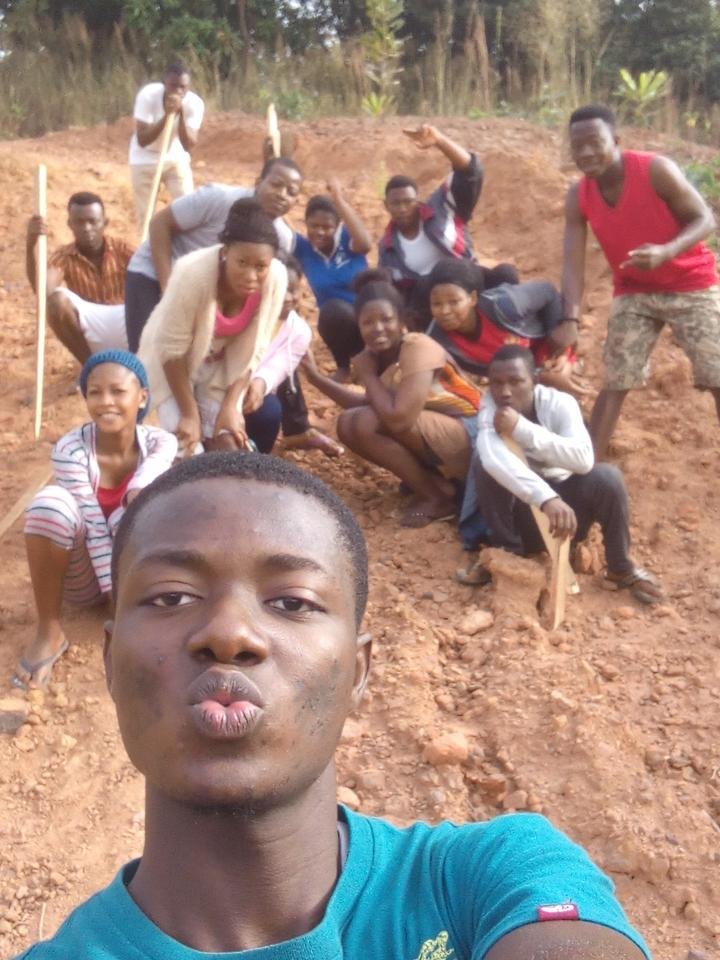 Getting down we saw one of the villagers (a woman about 45 to 48 years) and asked her to tell us about the mountain ... Then this is what she said ......
" Mhhhhhhhnnnmm....... This youths are so inquisitive...okay I am going to work in my farm but let me spare little time to tell you a little I know about this mountain... Called Ugwu Ichi , Ugwu Ichi is an ancestral get together venue for our forefathers ... Many years ago, the men of this community come together and carry so many gifts from their farm produce up to that mountain in Thanksgiving to the gods of abundant farm produce ... There the items are being cooked by the men and they will it together and come down with some for their families ... Then only men go up to the mountain during the festival but strong women get up to the mountain before the festival to prepare the place and clean it up after the festival. This practice stopped since I was a kid and since almost everyone in the village is now a Christian and the few who are still pagans are now every old now one cares to go up there and prepare the place for the festival and no one goes there for the festival either.... My father told me that the mountain brings luck anytime you get to the top and that is why you must run down the mountain while coming down to avoid bad spirit collecting the luck from you on your way. ... My dear I am late already I will be on my way.. Please be careful so you won't hurt yourselves " She said and continued to walking to her farm.
Now we were left to wonder who on earth those fathers managed to get up this mountain carrying things while we , the youths could not even climb it with out the help of a stick.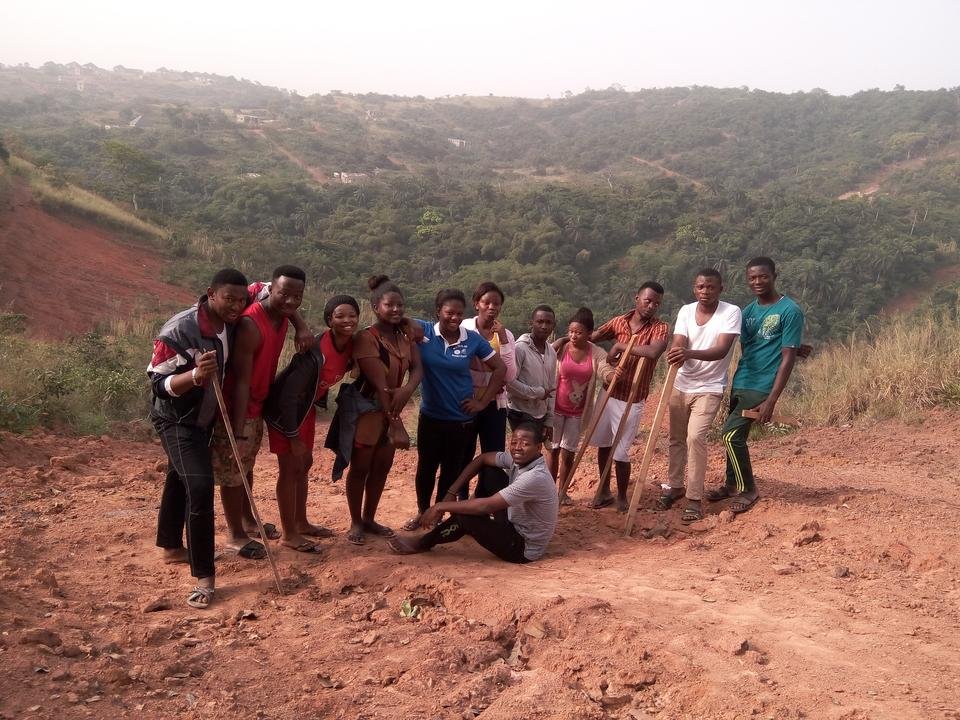 Anyway there are many things that were untold about this mountain ... Ugwu Ichi ... But let the sleeping dog lie, moreover its really fun .. I can not post the pictures of the idol and the setting up there because the woman warned us against it.
Have a nice day and thanks for stopping by