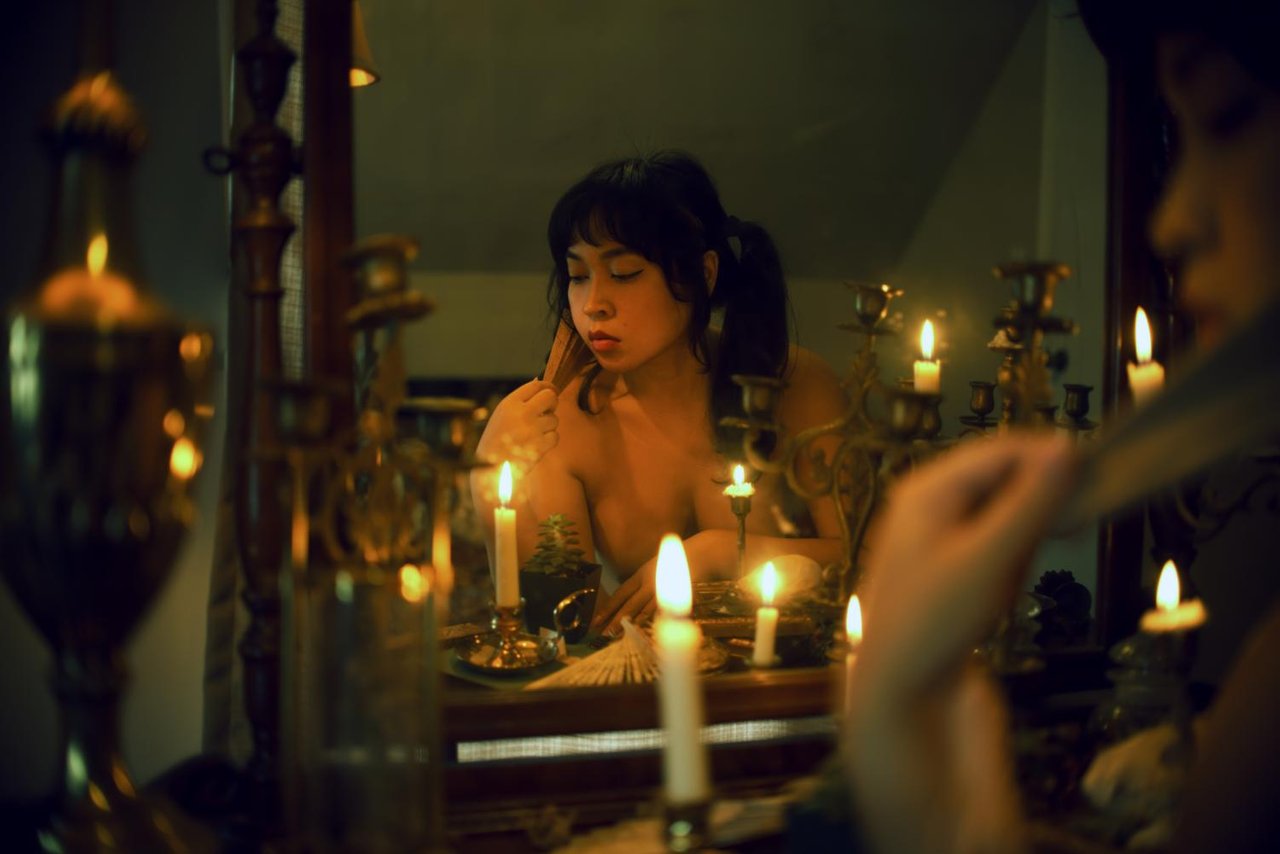 ...on Steem
I lit a few candles, played with my hair and painted my face in celebration of my belated Steemit anniversary.
Sure, I could've rung the party bell sooner but I wanted to take special photos for this occasion. I also leveled up to a 69 so I felt inspired to take sexy portraits, how could I not? The big issue was not only finding the time to create but being in the mood. Lighting, sets and makeup all fall to shit when you're not feeling yourself. Good thing I got an unbelievably cute haircut that I was eager to show off and we're in my favorite month which meaning I'm feeling extra witchy! Bring on the ghouls because I'm ready for spell casting!
Today's photo session didn't go according to plan. My first two ideas failed but I rolled with it and switched gears. I snapped as many poses as I could before running out of memory space and battery life. I'm so happy the candles didn't go to waste! Those are always a pain to replace.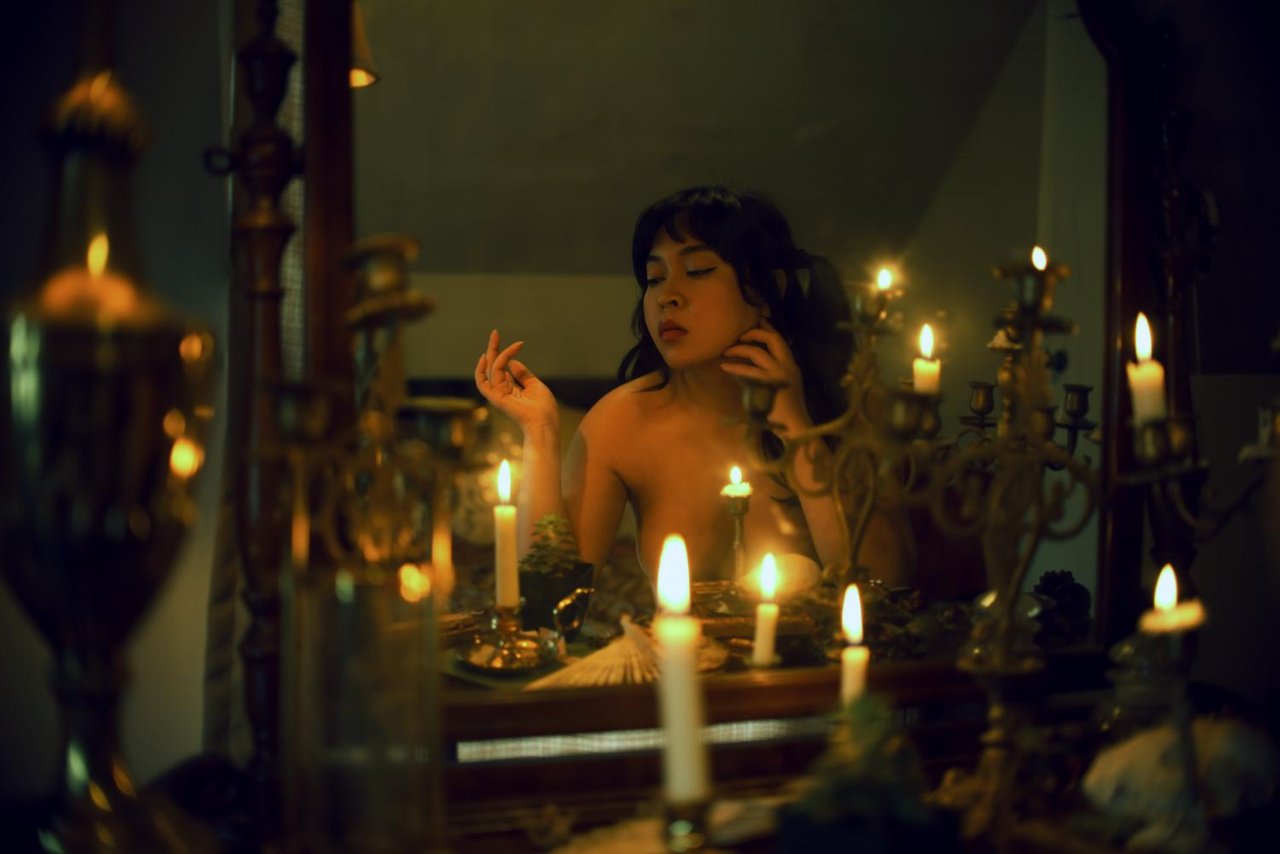 I guess I should probably take a moment to talk about my time on Steemit. Umm... I'm still here? Nothing has really changed with me. If anything my content continues to become more refined with each post made. I'm obviously sharing less since I'm busy with my day job but hey, quality over quantity. I still suck at starting conversations with others outside of my own posts. My reasoning for that is so lame that it's not worth mentioning. My motivations to remain on this platform hold strong. I wanted to have a place where I could share my art to track my growth and I have that here still. I also wanted to discover other creative people who could inspire me and I've done that. Overall, I'm enjoying myself and I don't plan on leaving.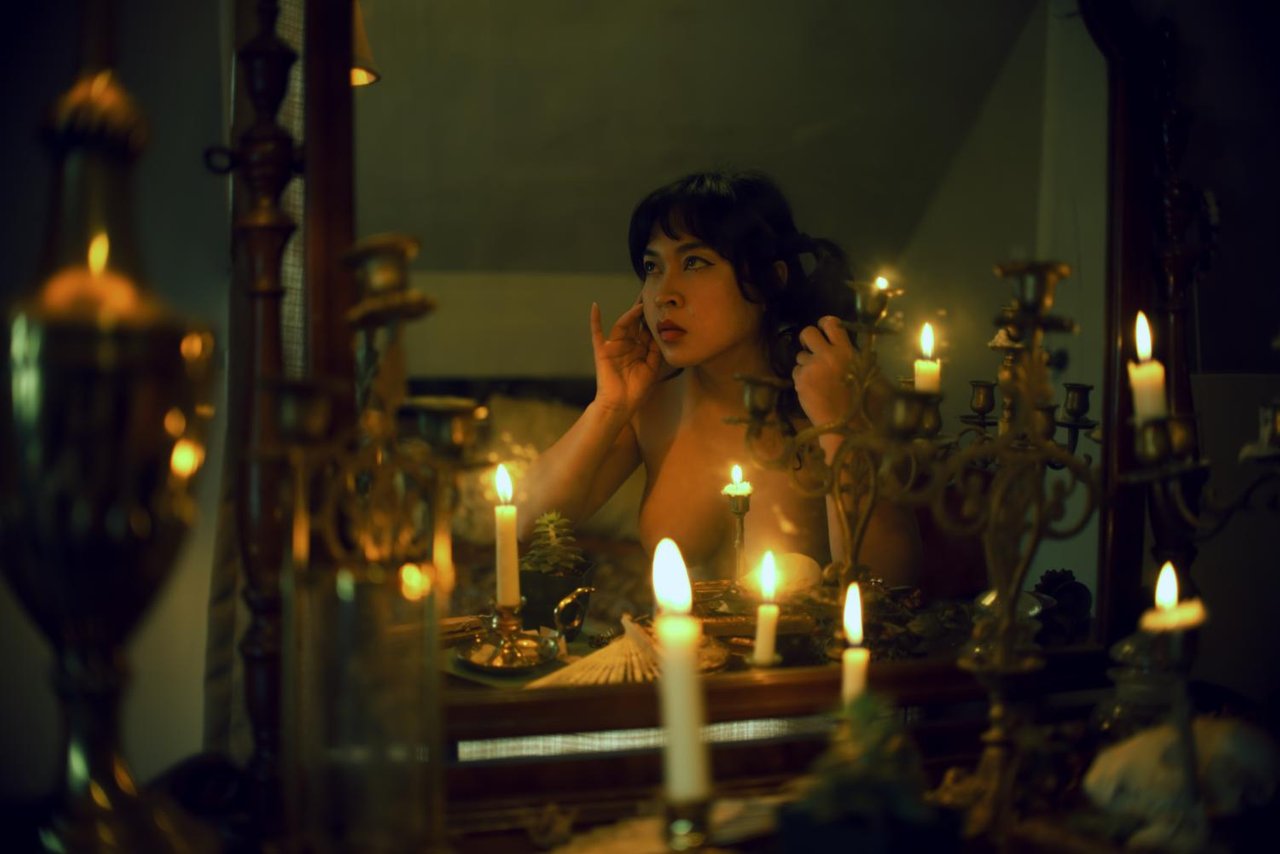 That's all I've got to say for tonight. Now I'm going to snuggle in bed on this cold snowy evening and watch a scary show with my sweetheart.
Photo taken and edited by me.
---
Thanks for reading and I hope you enjoy my work.🦊