Yesterday, and the day before that, we had some field trips at work, and we went out to see a lot of different things.
In general, the theme was outdoor, and surviving #outdoors...in the wild..so yesterday, we went out in the wild to collect some berries and fruit, which were to be taken back to camp to make marmelade and so on.
First of all, most of the berries were gone, either taken by others, or just simply dried out, so we had to return to camp emptyhanded..
Nevertheless, it was a great trip, with beautiful #nature, and I was able to capture these #photos...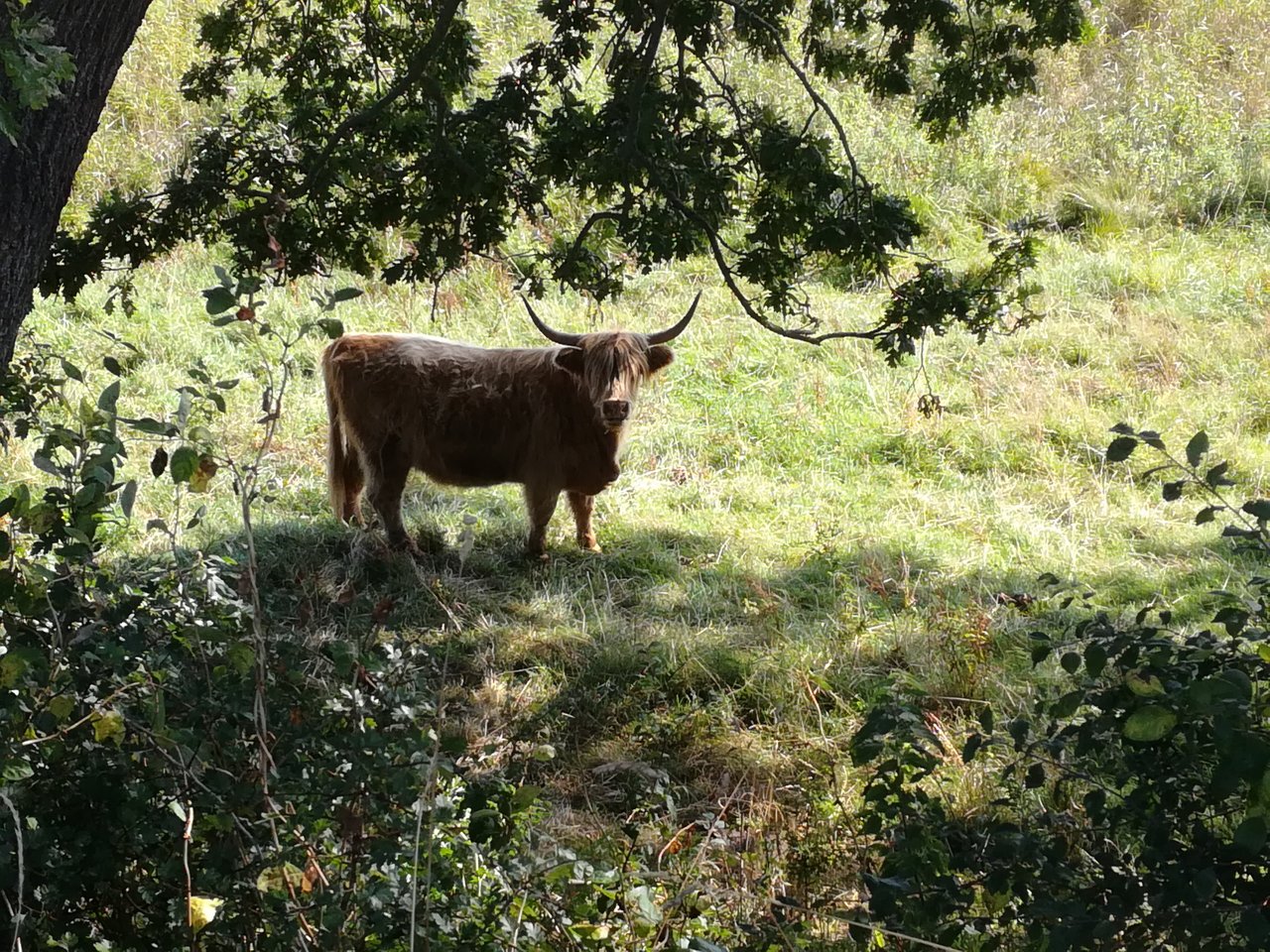 Highland cattle in the field


The walking trail lead us through this field, where we were walking close to, and between the cattle. This was the field where the bushes with the berries were actually situated.

Some fright amongst some people in the group, but the cattle remained peaceful, and just curious. I have to admit, that I find these creatures absolutely amazing!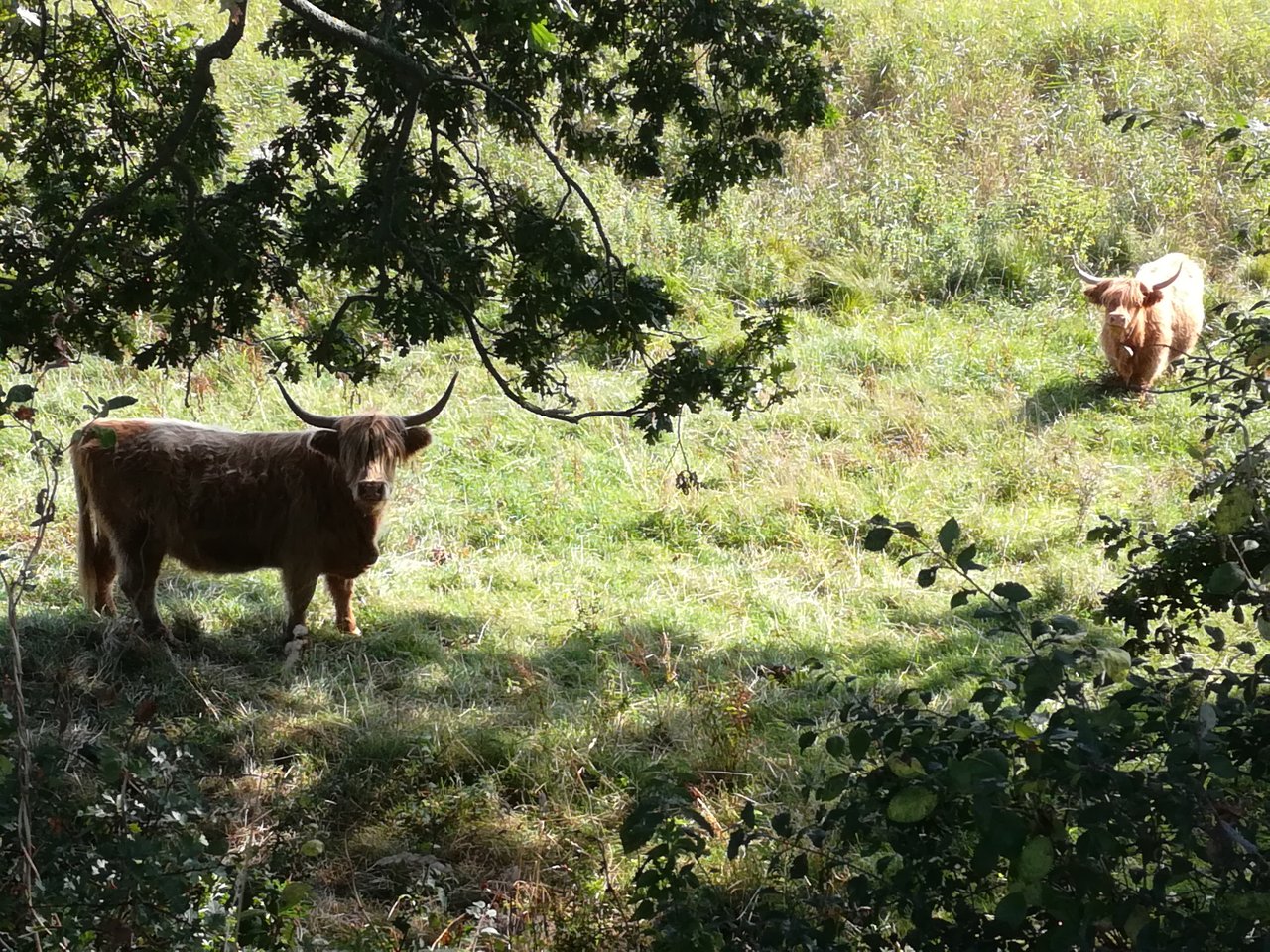 More of these amazing creatures




That was it from me today...Haven't been posting for quite some time now, happy to return to #Steemit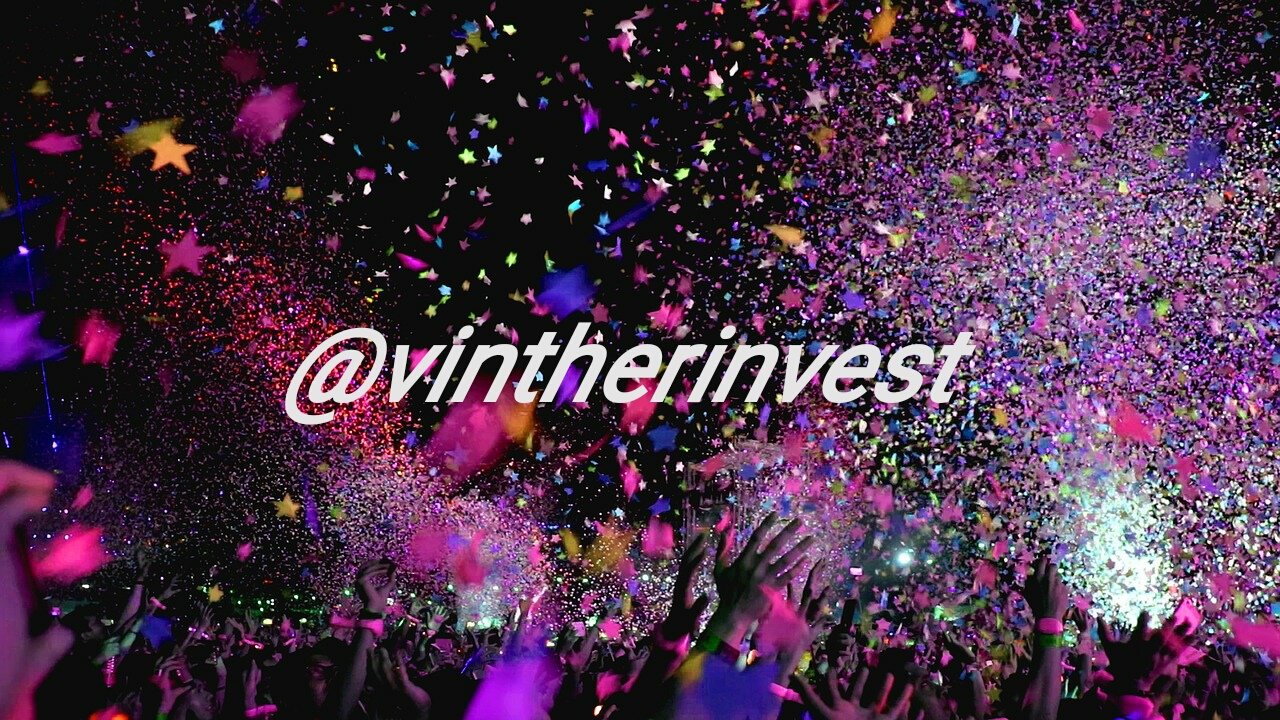 If you liked this post, please feel free to upvote, comment or resteem