Today I spent a few hours sitting with the flowers and the very busy bees. The sun was shining, there was a gentle breeze and I have to say, it was quite a perfect way to spend an afternoon. The bees were busily feasting on the massive patch of Oregano that has gone to flower. For a short while, I had a bee sitting on my hand which I thought was pretty cool.
Someone recently remarked to me how they never have bees in their garden anymore where we have hundreds living in ours. I couldn't help but draw a comparison to how perfect their large manicured lawn and tidy ornamental flower beds were compared to our wilder untamed land. We don't do anything special to attract pollinators, we just let the wildflowers flourish alongside the cultivated ones and we have a zero chemical policy.
The flowers that we cut today were tidied up, bundled up and hung from the rafters to be dried.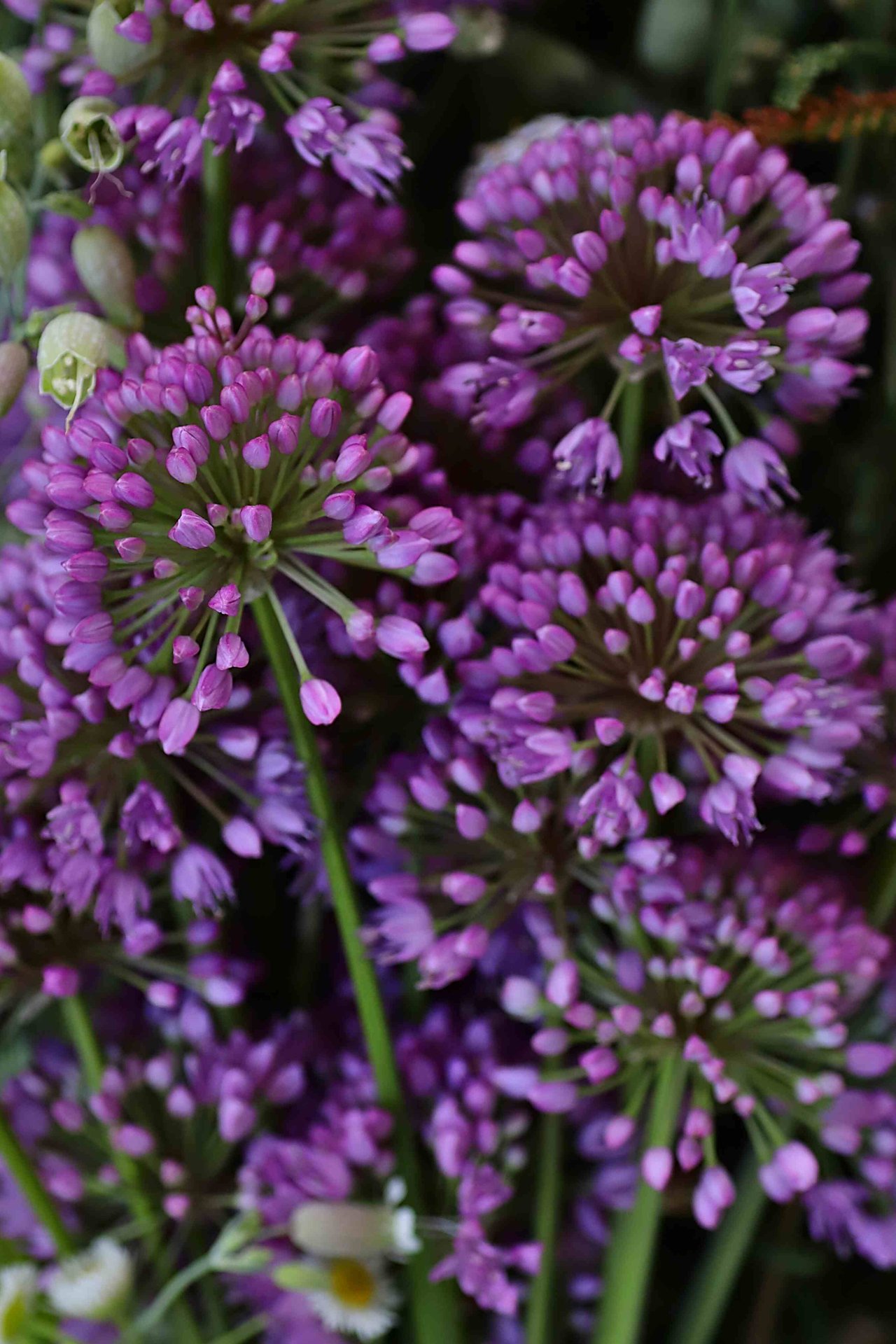 ornamental allium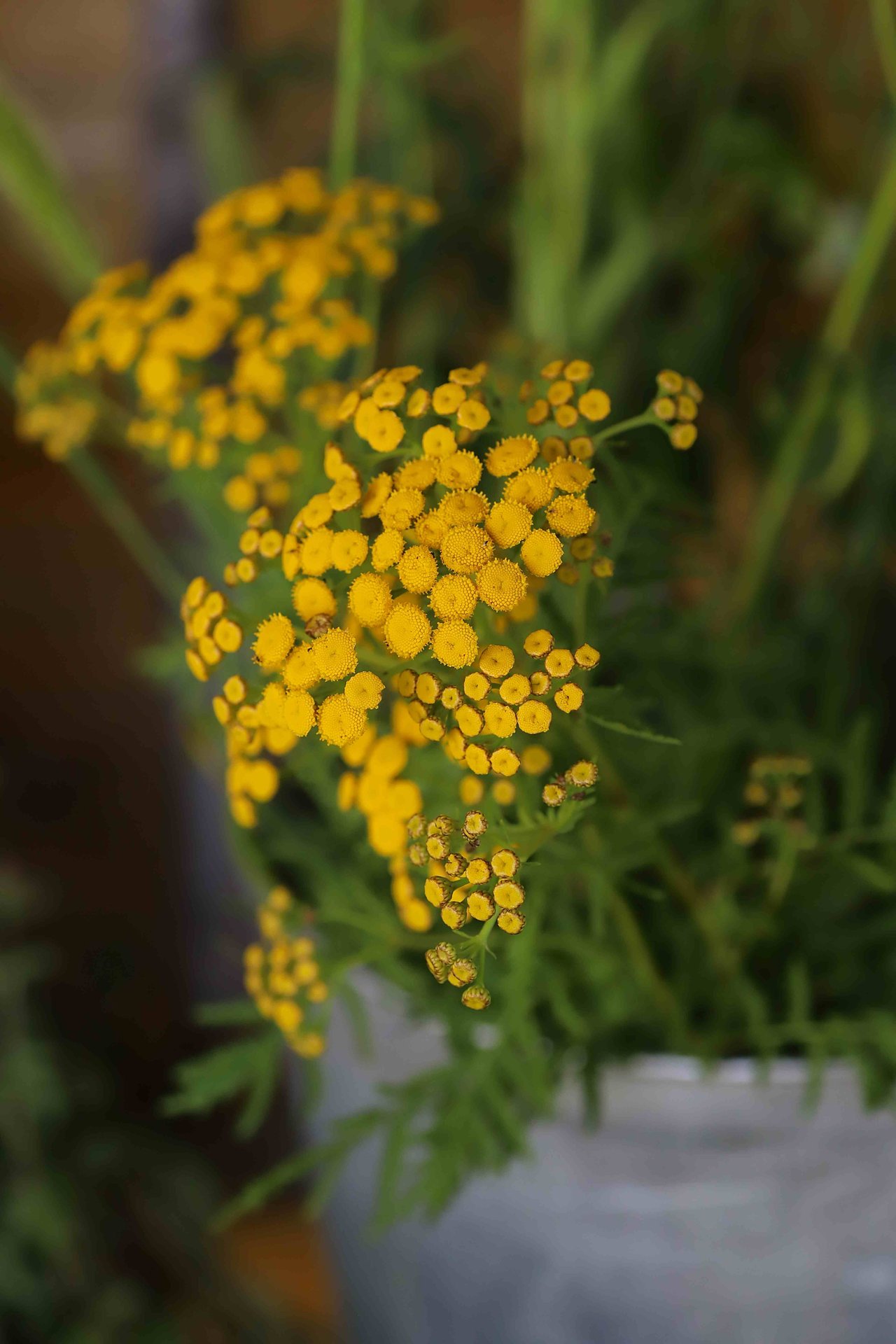 Tansy (Tanacetum vulgare L.)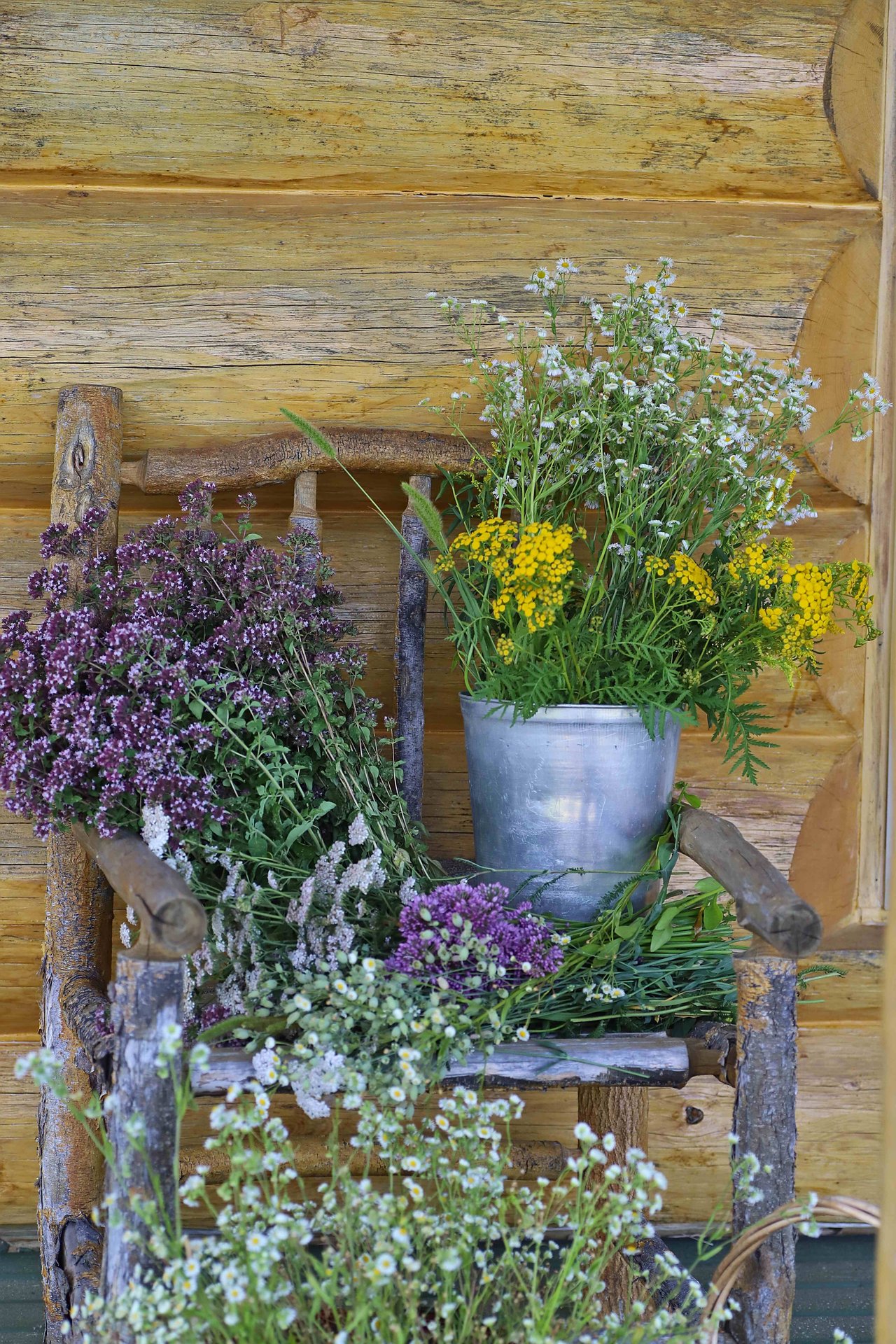 Oregano, yarrow, sneezewort, tansy, rough fleabane
---
You can also find walkerland around the web
Homesteaders Co-op Shop |
walkerland.ca |
Facebook |
Pinterest