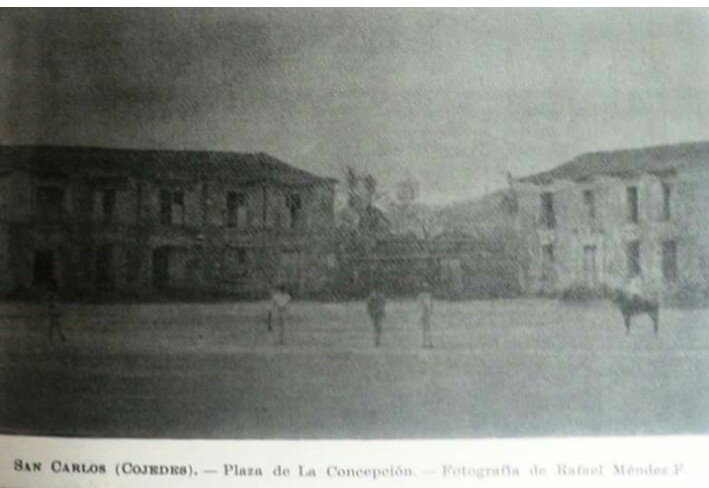 Sourse
The photograph that I present to you here, is one of the oldest in Plaza Bolívar in San Carlos, cojedes State (formerly called plaza concepción). The photograph was taken in 1897 by Rafael Mendez, published in the magazine "El Cojo ilustrado" N • 135. In 1904 the plaza was called "Plaza Castro"; in 1909 it was officially assigned the name "Plaza Bolívar" but it was not until 1910 that the first bulk of the Liberator Simón Bolívar was placed. In the square it was called conception due to the name that led the Church conception (now cathedral), located just in front of it. Over the years that open space was transformed to what it is today. Said photograph I think it was taken from the center of the square, being able to visualize in Government Palace (named like that at those moments) and what is observed to the right now the Palace of Justice and to the left the Manrrique building until arriving at the Juan school Paul II. The empty space that is observed in the middle of the buildings, was built in 1952 the Government Palace (the government).
---
History is the science that never happens twice
Paul Valéry
---
Thank you for reading!