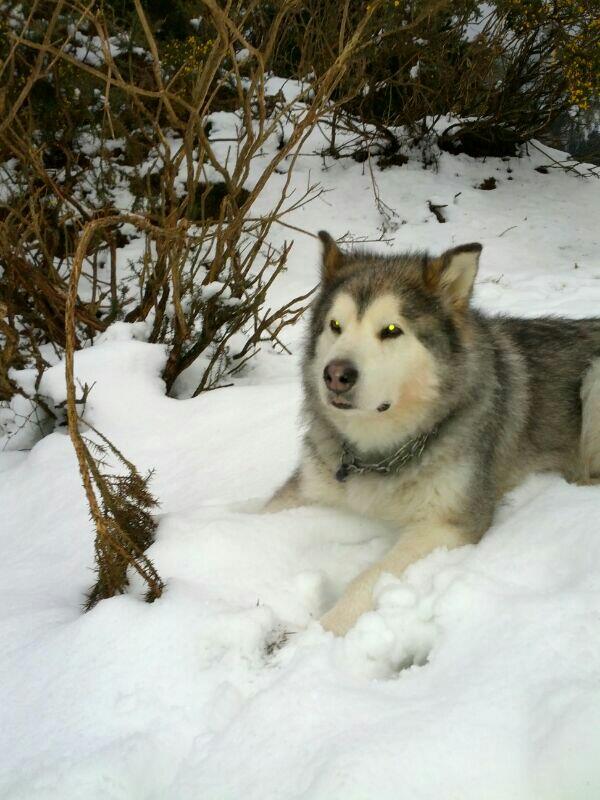 "Dasher" is the name of this beautiful dog.
Their breed is Alaska Alaskan Malamute or Alaskan Malamute, is a dog originally from the Arctic area, one of the oldest breeds within sled dogs.
It is characterized by an abundant and thick layer of hair that covers a strong body and is then considered one of the longest breeds in the history of sled dogs.
As the breed standard says, the Alaskan Malamute is an affectionate and friendly dog with people, which is why it can be a perfect dog as a companion dog and for which it is not the same as a guard dog.
It is not a barking dog can be an acceptable companion. This is so because it is a very self-confident animal does not waste time in barking but, if necessary, goes directly into action.
It's the dog of Ander, the boyfriend of my cousin Maialen.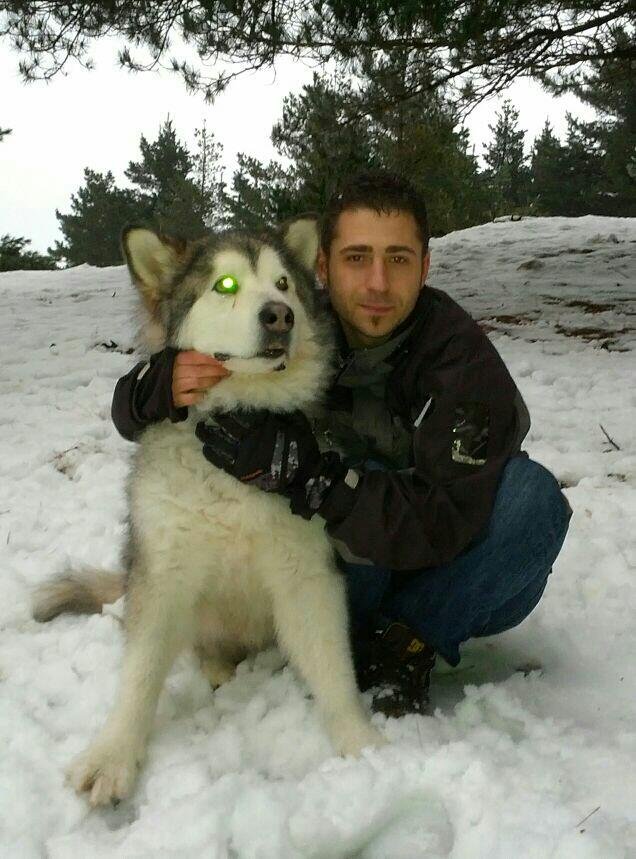 Photo taken in the Vasque Country (Spain), on a vacation of my cousin along with my cousin (her boyfriend). Although my cousin is not tall, so is the large size of this magnificent animal.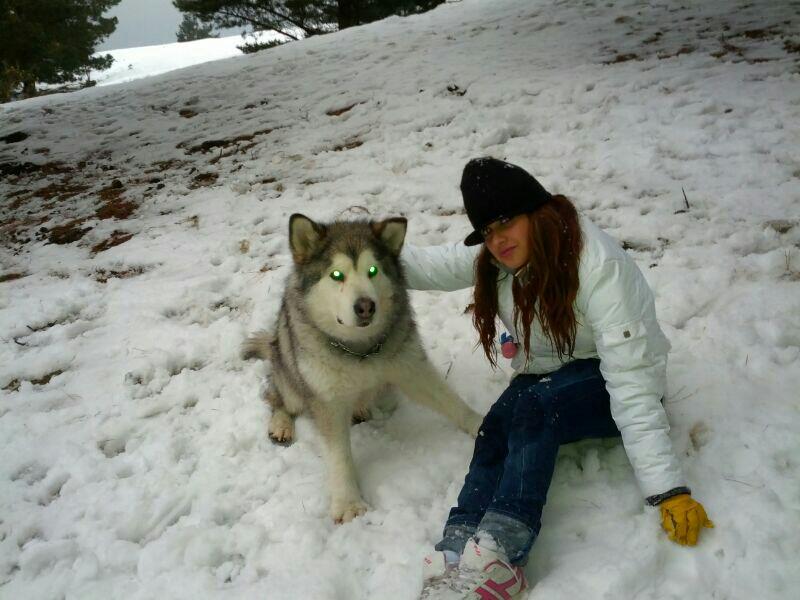 See that majestic animal, huge, but no bigger than the love that could transmit and I'm not talking about the young man (me) that is in the photo ha ha ha. It was not easy to take a picture, because it bothered him a lot the flash of the camera.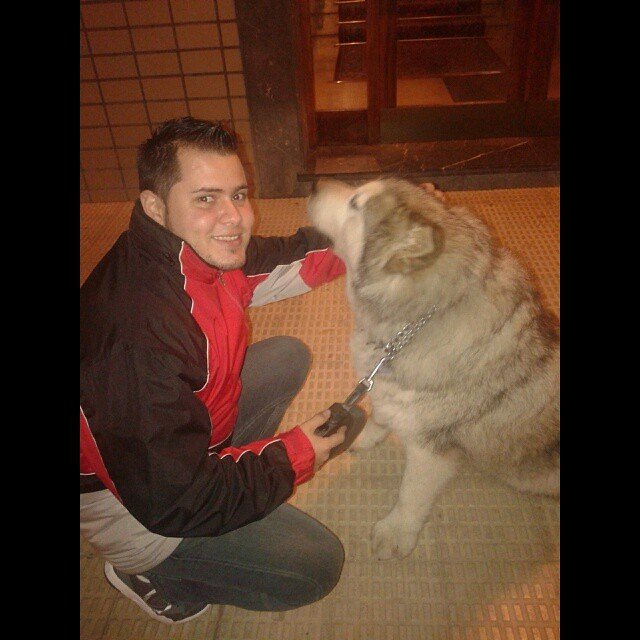 Canon Digital Camera A2300
To know the history 2 of the --> Alaskan Malamute Part 2

Spanish
"Dasher"es el nombre de este hermoso perro.
Su raza es Alaska Malamute de Alaska o Alaskan Malamute, es un perro originario de la zona ártica, una de las razas más antiguas dentro de los perros de trineo.
Se caracteriza por presentar una abundante y espesa capa de pelo que cubre un cuerpo fuerte y músculos, se considera una de las razas más longevas de la historia de los perros con trineo.
Como dice el estándar de la raza, el alaskan malamute es un perro afectuoso y amigable con las personas, motivo por el cuál puede ser un perro perfecto como perro de compañía y por el que no es apropiado como perro de guarda.
No es un perro ladrador puede ser un aceptable como compañero. Esto es así debido a que por ser un animal muy seguro de sí mismo no pierde tiempo en ladrar sino que, en caso de ser necesario, entra directamente en acción.
Es el perro de Ander, el novio de mi prima Maialen.
Foto tomada en el País Vasco, en unas vacaciones de mi prima junto con mi primo postizo (su novio).
Aunque mi prima no es alta, de igual manera se percibe el enorme tamaño de este magnífico animal.
Vean a ese majestuoso animal, enorme, pero no mas grande que el amor que podía transmitir y no les estoy hablando del joven (yo) que se encuentra en la foto jajaja : ) . No era fácil tomarle una foto, porque le molestaba mucho el destello de la cámara.
Cámara Digital Canon A2300
Para conocer la historia 2 de --> Alaskan Malamute Part 2