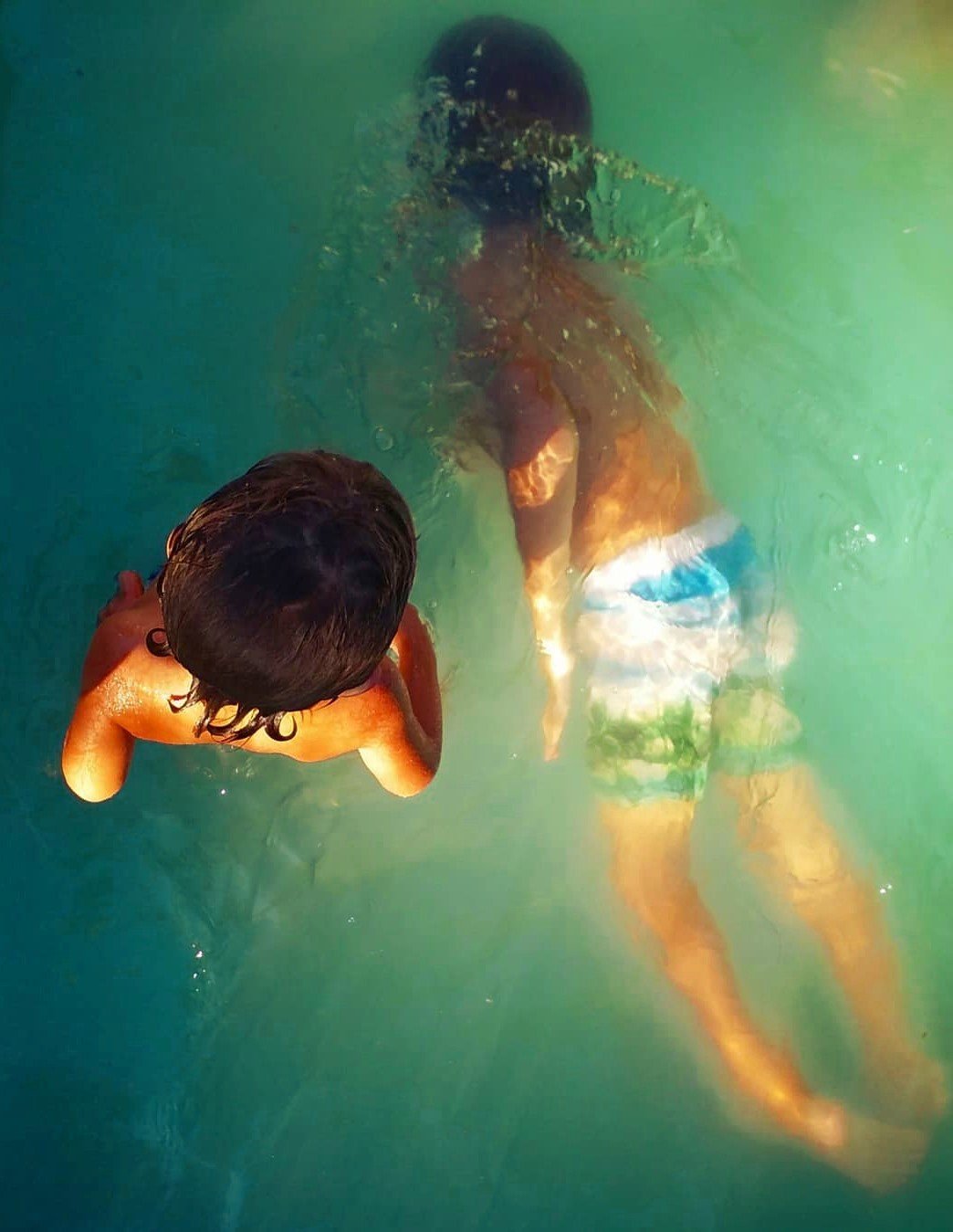 Hello Again!. I'm thankful and happy por being part of this website.
This is a photograph of my two sons. They love water, and always want to play and fell like fishes. This photo was taken in the tropical sea of Brazil. We love Brazil!! It's a country full of colours and life.
Hope you like this photo!
Send you my love, hoping all of you have a nice and majestic day!!