Longji has become quite a tourist attraction. With this comes also the habit of the local people to ask for money in exchange for being photographed. I have no problem with this as we are intruding on their privacy and it feels right to compensate them for this inconvenience caused.
There is this old lady selling snacks halfway up to viewing point 2 of the rice fields.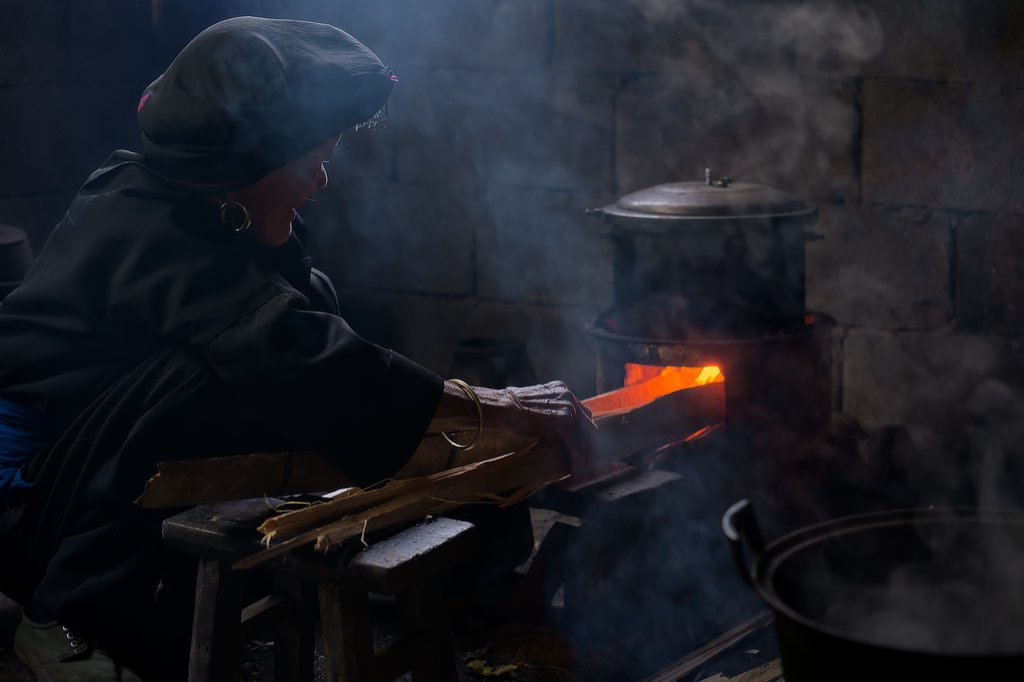 The rice fields are very photogenic, but to get good photographs one needs a good vantage point. In this specific case, vantage point equates to climbing up a mountain. The Longji rice fields are some of the most mountainous rice fields in China. To get to any of these vantage points means you will climb up and down the mountains through small footpaths and rock staircases.
Viewing point 2 is no exception. It starts at a car park close to one of the small villages and you know this is going to be tuff because the first 200 meters is a steep staircase climb. And then follows the footpath for more than one kilometre through several valleys and over several hills.
But the view is spectacular, especially early morning.
Definitely worth all the effort to get there.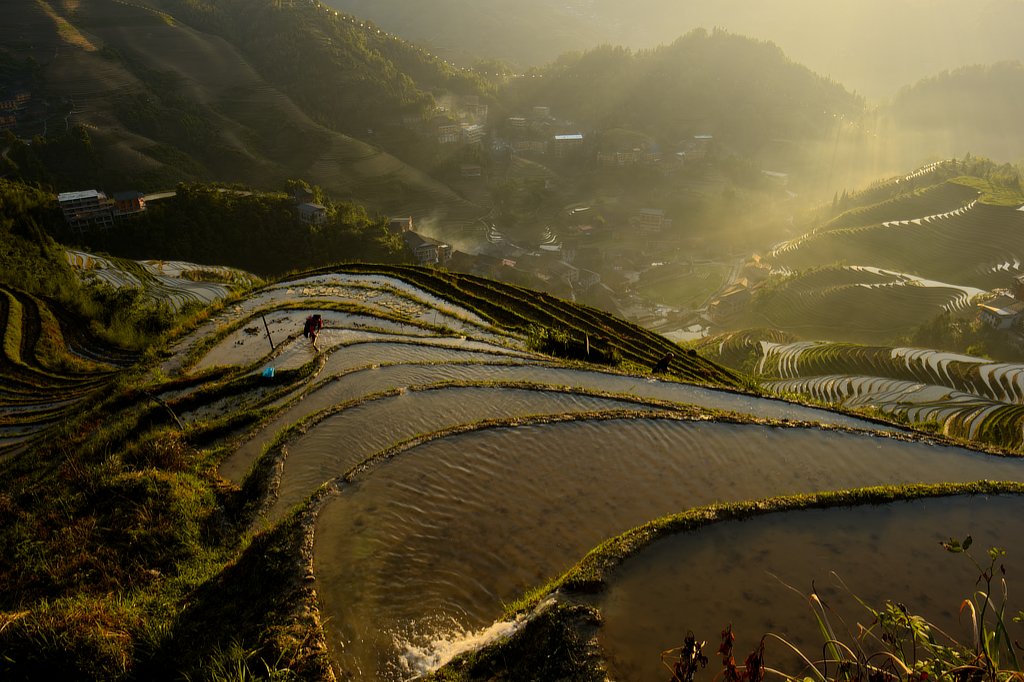 On our recent trip to Longji, we walked past this old lady sitting at her strategic selling spot. She sells bottled water (obvious) and boiled eggs (for Chinese people this is also an obvious energy booster).
Last year, while doing our scouting, I also saw her sitting there.
This year I took a snapshot of her while walking past. She immediately reacted telling us that we need to pay for the photograph. We did not have any money with us, so Xiaoyi offered to pay her with Wechat (this is nowadays to standard paying method for everything in China). But she did not have a Wechat account. Xiaoyi told her that we will pay her the next day. She was not very happy but could not do anything about it.
The next morning, before sunrise, we went up again to catch the sunrise, but the old lady was not on her spot that early. On our way back, at about 8 am, she was already on her spot, selling her halfway mark snacks. We did bring the money to give her, so we stopped and Xiaoyi gave her the money. She asked what the money is for, and Xiaoyi told her it is for the photograph of yesterday.
She could not remember us taking her photo the previous day, so she immediately got up, walk to the back of her shed and put on some of her traditional clothes, ready for us to photograph her.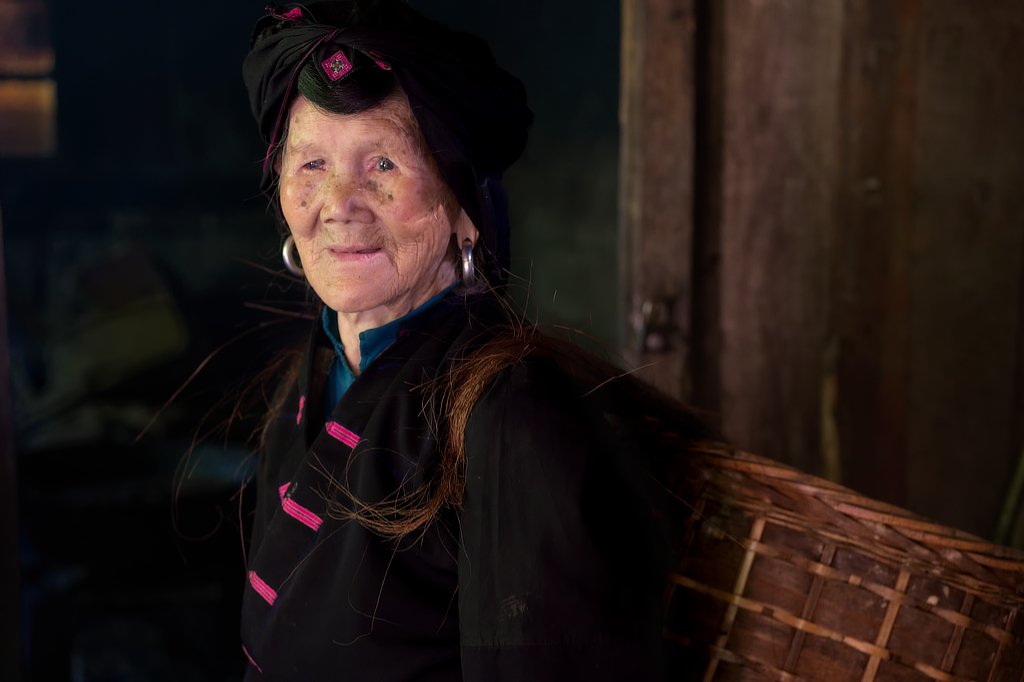 She first posed for me in the doorway, and then went into the back room, inviting us in. She was busy boiling water for her next batch of boiled eggs, and she allowed us to photograph her while she attends to the fire.
Paying for the previous day's photo ended up being a much larger gift to us than to her.