Our recent trip to the Longji rice terraces was planned to coincide with the start of the planting season.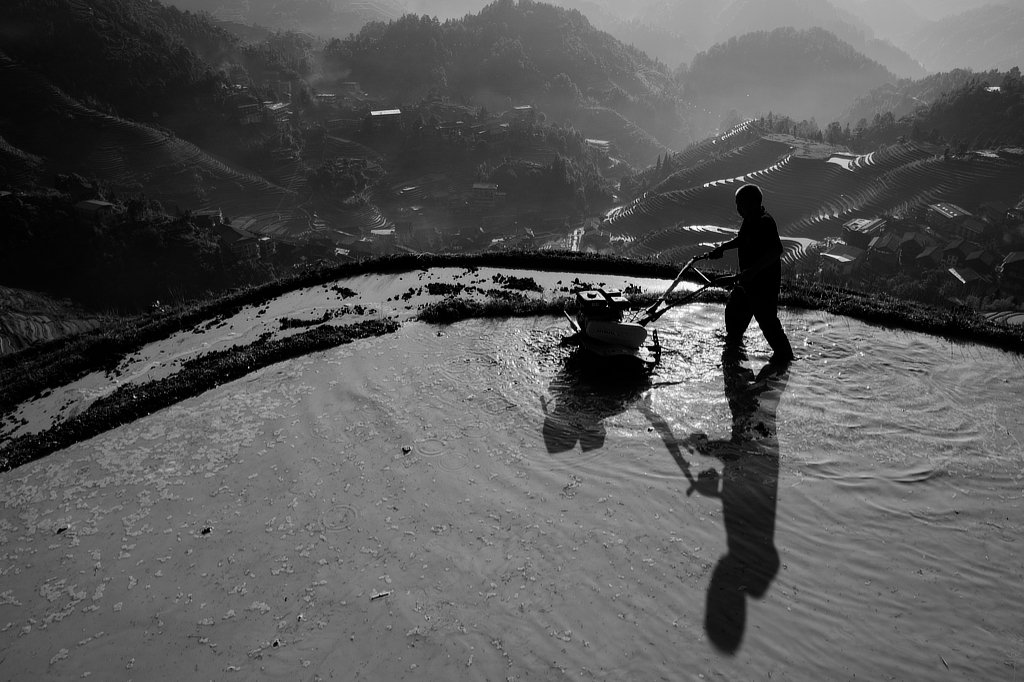 There were two reasons for picking this time of the rice-growing cycle:
This is the time when the rice terraces are full of water and the rice itself is not yet obstructing the view of the water. The water reflections make of some very special photography.
If our timing is spot-on, we will get to photograph the people planting the rice.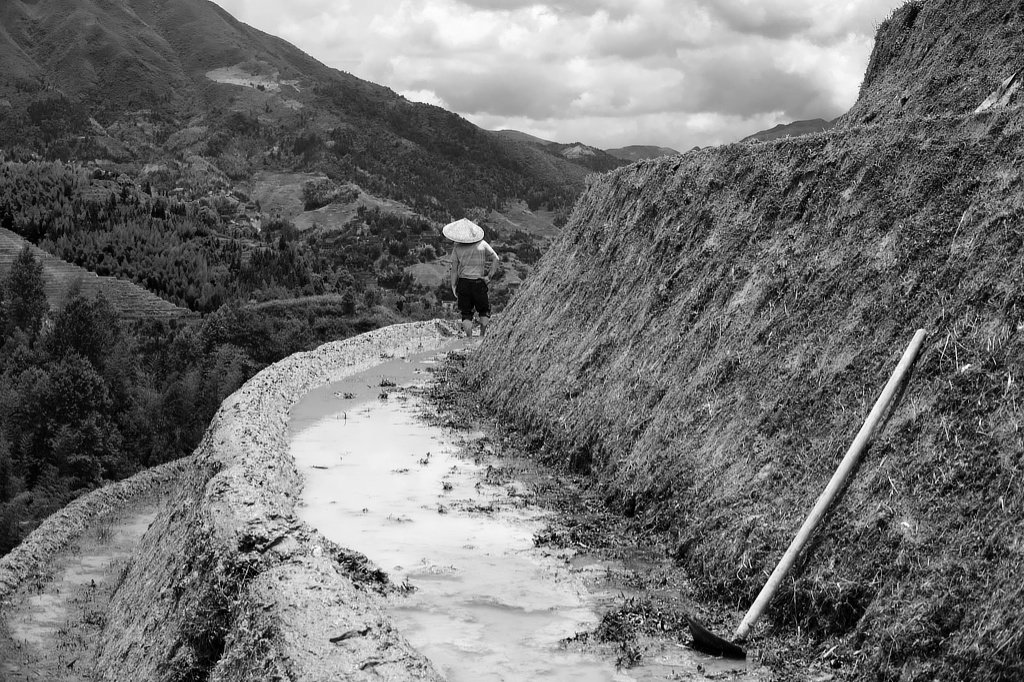 Our timing was unfortunately not spot-on.
The exact planting calendar is not set in stone, it has many variables. It, for instance, depends on the rain they received at the beginning of the season, and it is also influenced by the annual moon cycles.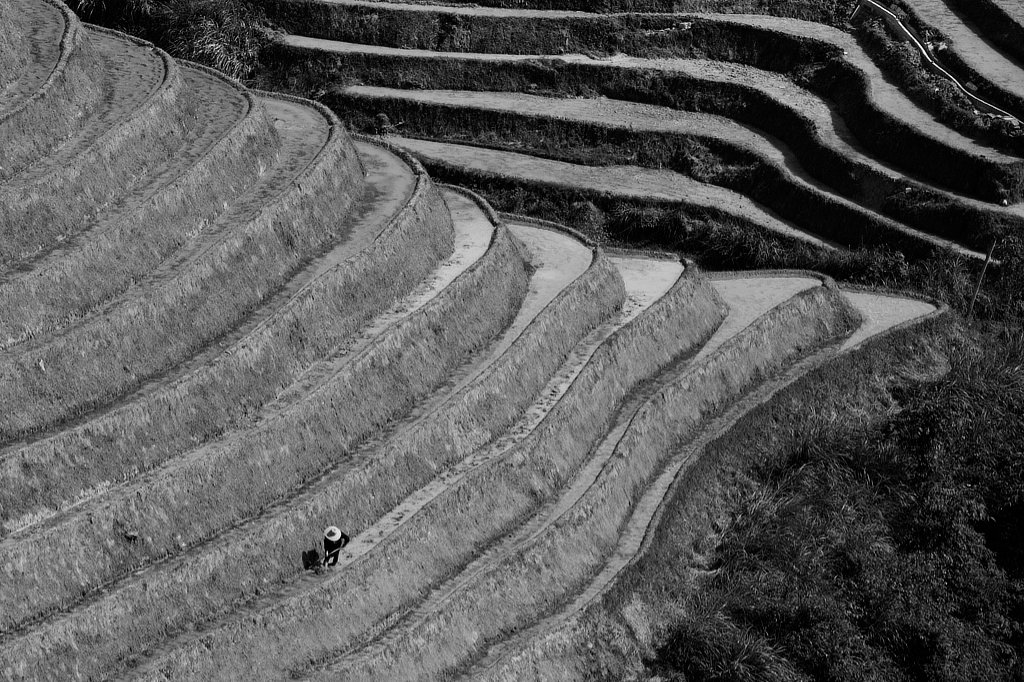 Unfortunately, as this visit was planned to bring a group of foreign photographers to Longji, we had to fix the dates about 8 months before the actual visit. Based on the moon cycles of 2019, on the hearsay of the locals, and what history we could find online, we decided on the first few days of June as the most likely time to find these perfect conditions.
We arrived just too early. While we were there, they told us that the planting will start the next week. They were still busy preparing the terraces for the planting of the rice.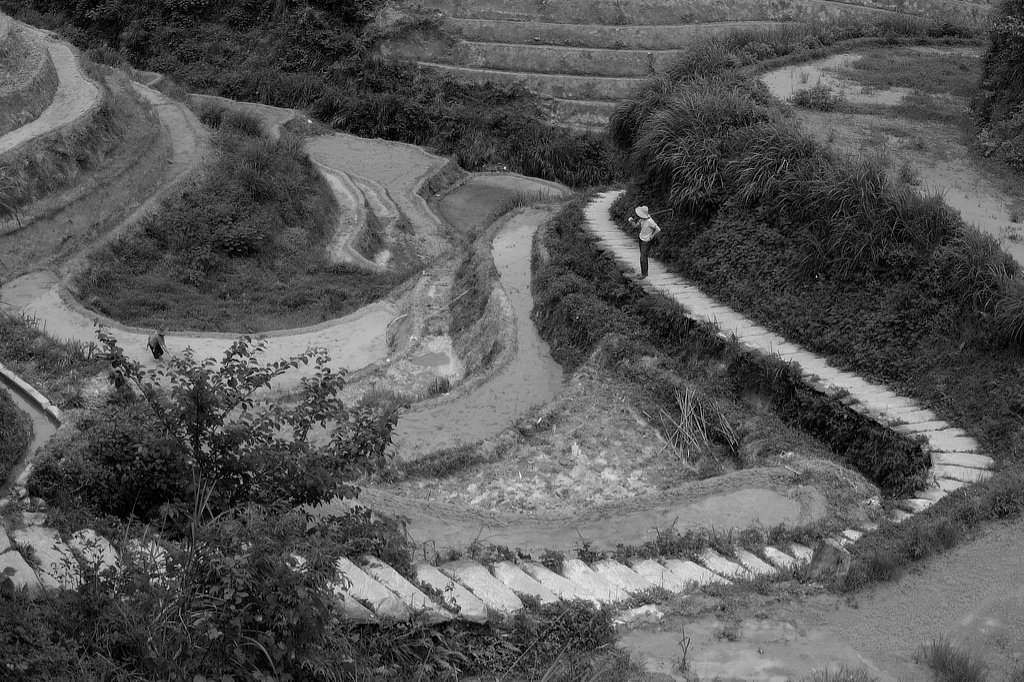 What we found was that;
Most of the terraces were already full of water and the others were filled up while we were there.
We found the workers busy preparing the terraces. Although this is not as good as seeing them planting the rice, it did, at least, gave us some in-context activity to photograph.