Linhai City, located in the southern wing of the Yangtze River Delta economic circle, 300 km south of Shanghai and 230 km southeast of Hangzhou, is a historically significant city because of the well-preserved wall.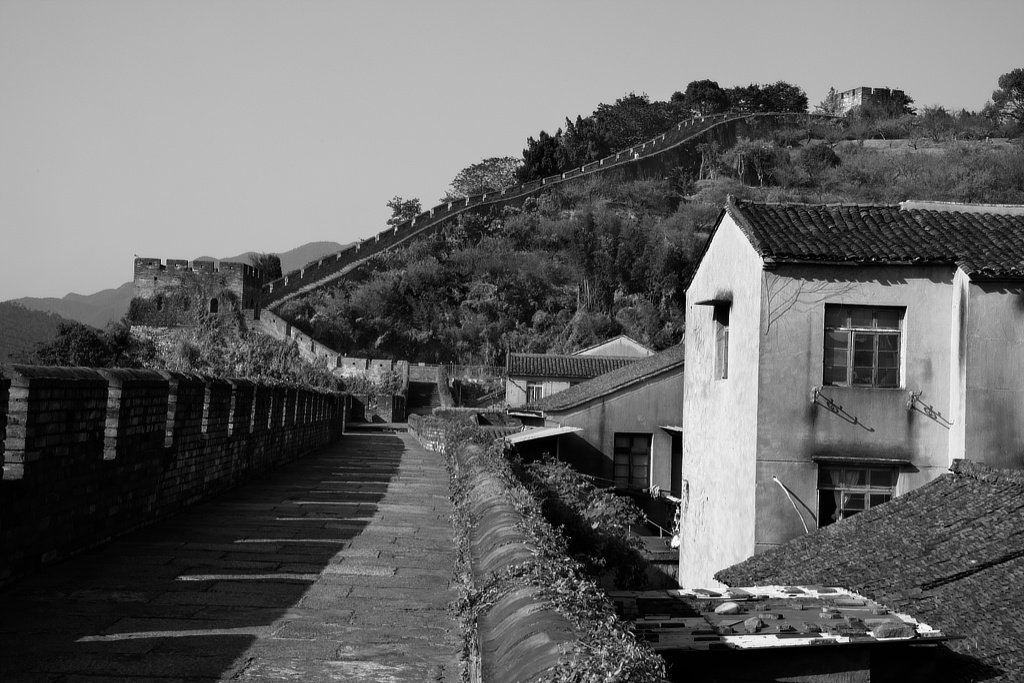 The construction of the Great Wall in Linhai, then called Taizhou Prefecture, began in the Jin Dynasty, dating back about 1,600 years. In the following Tang, Song, Yuan, Ming and Qing dynasties, expansions and renovations were continuously made.
In 1997, a cross-section was discovered at the Xingshan Gate of the existing wall. This section revealed the renovation and expansion process of the Linhai Great Wall. In the Tang Dynasty (618-907), the three-metre-high wall consisted of earth. In the Song Dynasty, a layer of bricks was added to it and a one-metre-high stone wall was built along with it on the riverside to protect it from floods. During the Ming Dynasty (1368-1644), the height was raised to about five metres and another layer of bricks was added. In the Qing Dynasty (1616-1912), the height was raised again.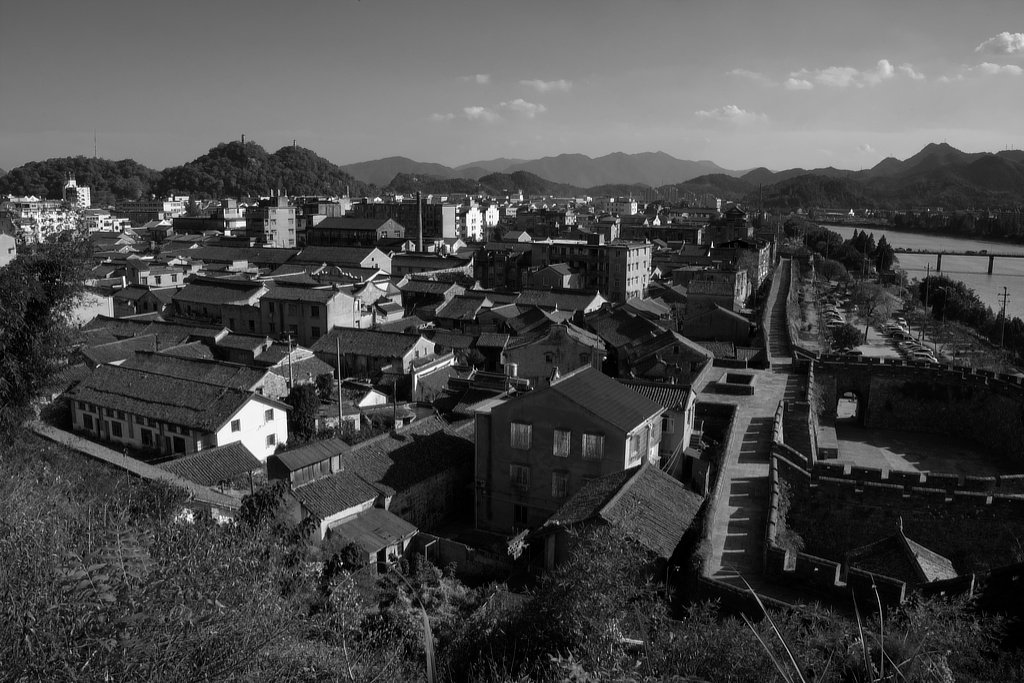 Both the height and width of the existing walls are greater than 10 metres. It is more than 6,000 metres long. Several gates still exist, including the Jingyue, Kuocang and Wangjiang Gates.
It is said that the structure located in Linhai served as a model for the Great Wall of China, with the same architectural style and the same technique made use of once the latter was commissioned.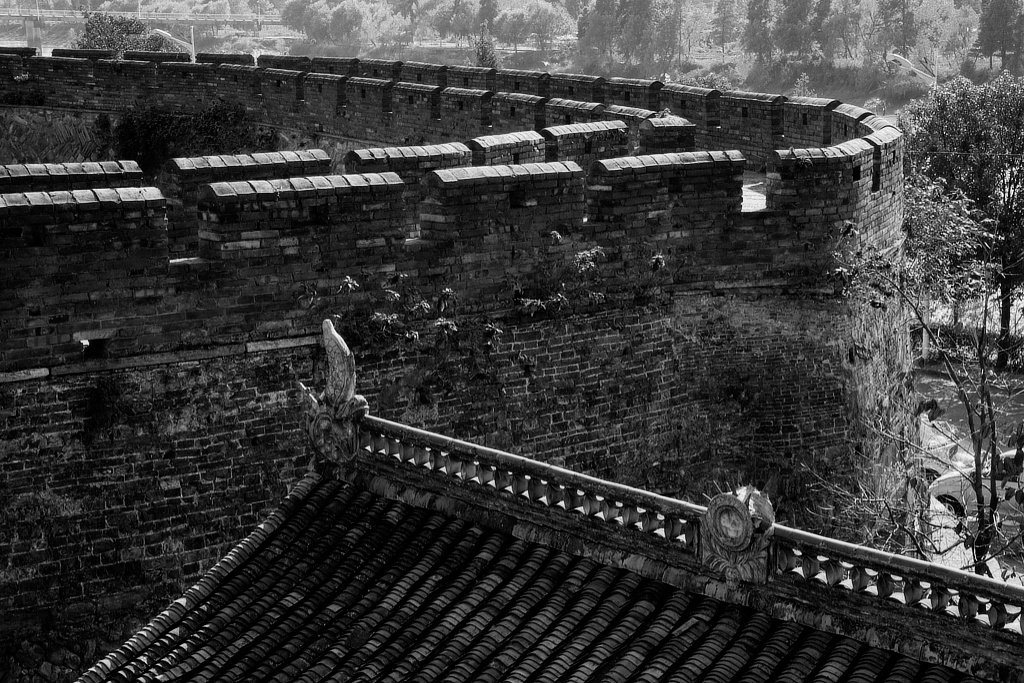 The wall is so similar to the Badaling area in Beijing, that it has been nicknamed "the Badaling of Southeast China". The wall is surrounded by the Dagu mountain in the north, Jinzi mountain in the south, Lingjiang River in the west and East Lake in the east.
We started our hike from the beautiful Ziyang Ancient Street, which is about 1,000 meters long. It is composed entirely of ancient buildings, built from wood and masonry. The street, like most of these ancient streets, consists mainly of shops and restaurants for tourists, and as a "tourist attraction", I would suggest keeping away from it over weekends and holidays.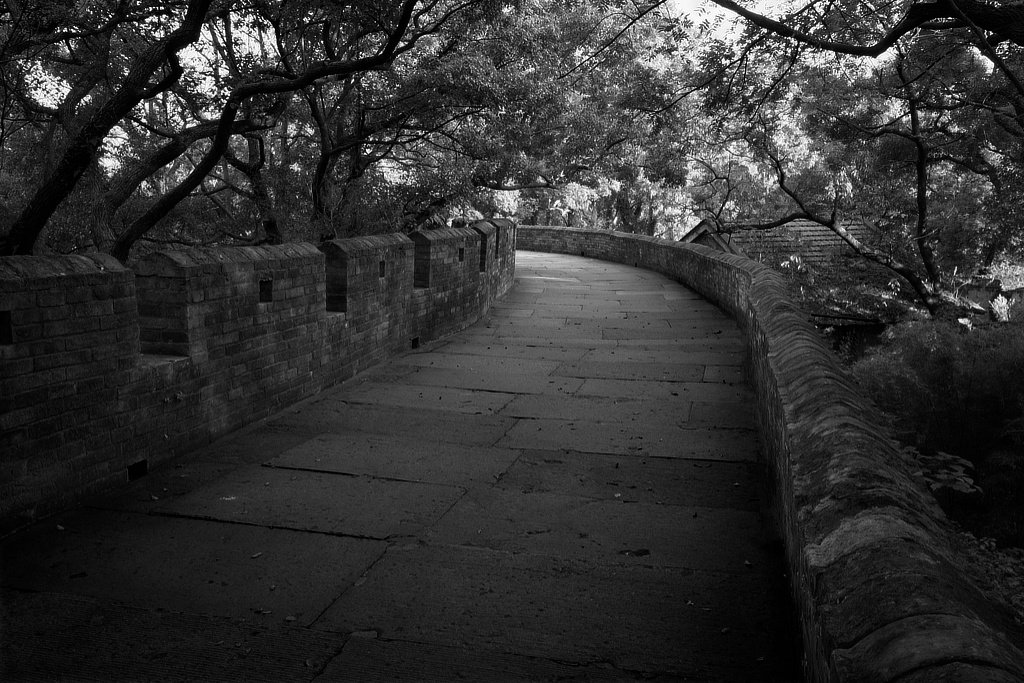 Hiking the wall is a totally different experience compared to visiting the Great Wall in Beijing. You still get the feeling that you are an explorer, not just one of the thousands of tourists visiting the Great Wall in Beijing on a daily basis.
We started our hike after lunch (in the heat of the day) and only finish the 6km hike at sunset!
But what a memorable sunset it was.