When the group of South African photographers visit us, I could not but take them to Dafen. For me, Dafen is like an island in Shenzhen.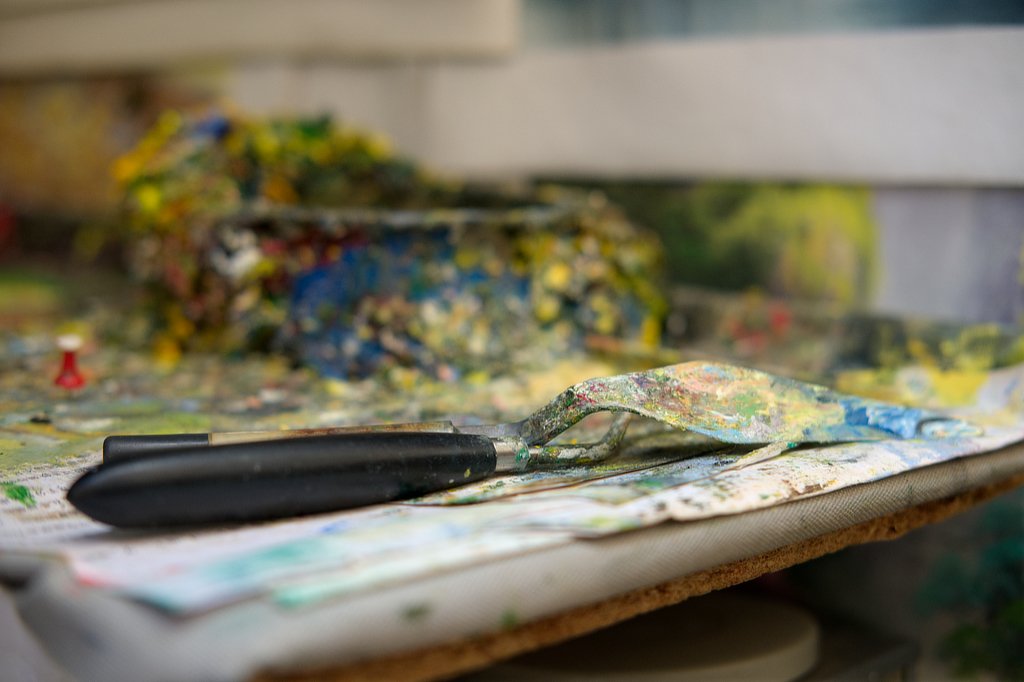 The inhabitants of this island also share "Shenzhen Time", but they take it with a stride. When you walk into one of these artists' studios, it is as if you go through a time warp.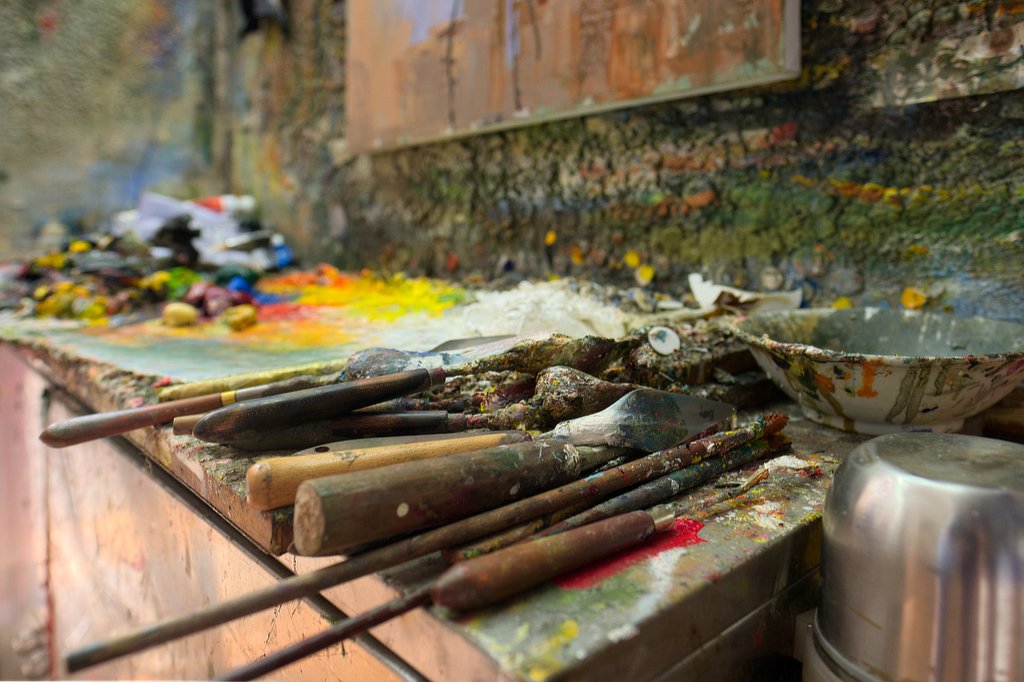 I have been photographing them on several occasions, my latest being last Saturday afternoon when I went there for a quick shopping spree to get some gifts for friends back in South Africa. But being in a hurry, made me not concentrate on my photography, with the result that I only took two photos (shared in this post).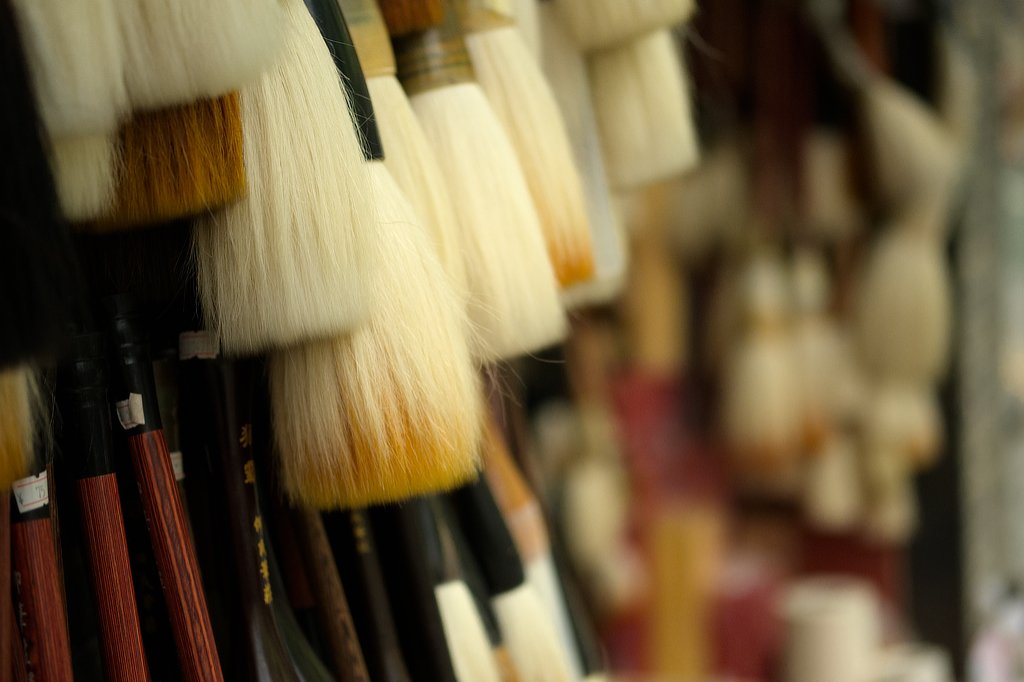 As these two photographs were about their tools, I decided that for this post I am going to concentrate on the tools used by these artists, and more specifically the remnants of their use of it to create their art.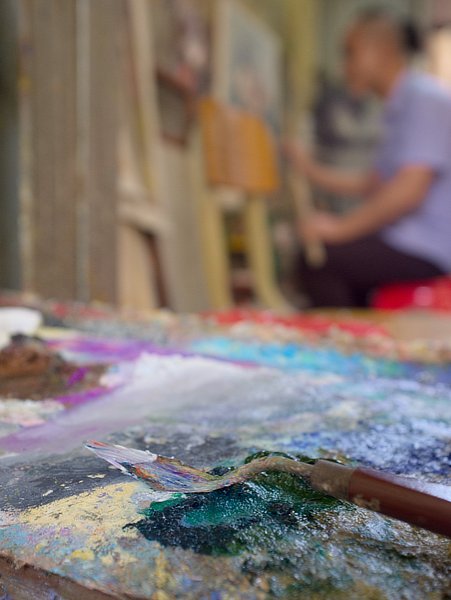 Most of the work in done as oil paintings, and yes, Van Gogh is still one of their favourites subjects.
Like Van Gogh, some artists do not necessarily always make ends meet. This artist's "Studio" is a glaring example of this struggle for fame.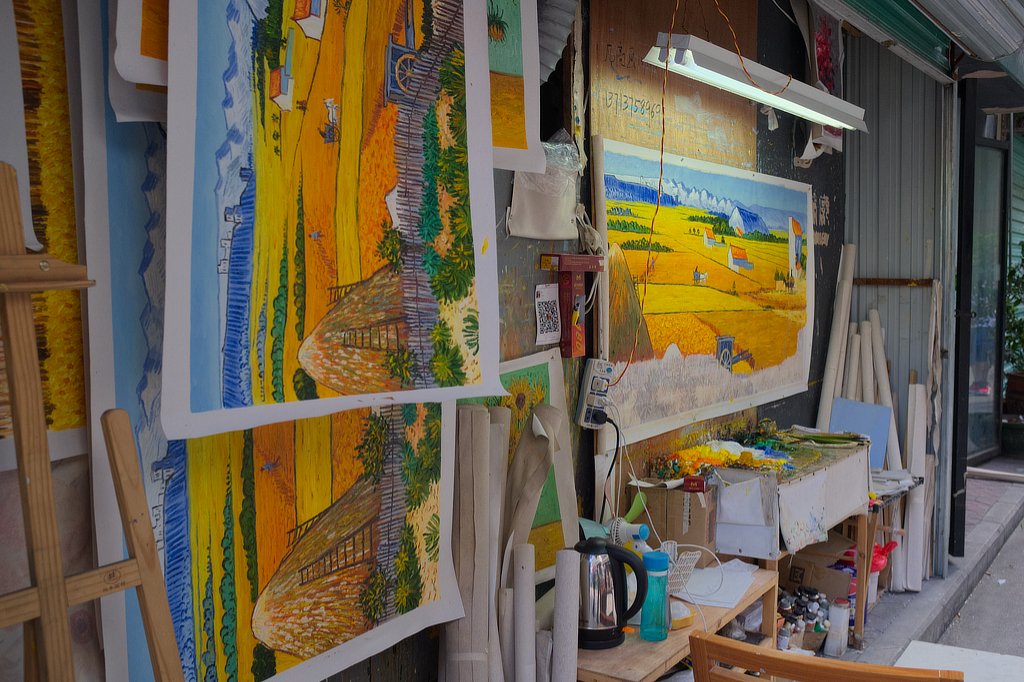 Four of the photos in this post were taken with the Fujifilm X100F and two were taken with the Fujifilm X=T3 and 50mm F2 lens.
Can you guess which is which?