In my post yesterday I mentioned that I went to the Yangtze River to photograph the city skyline reflected in the water.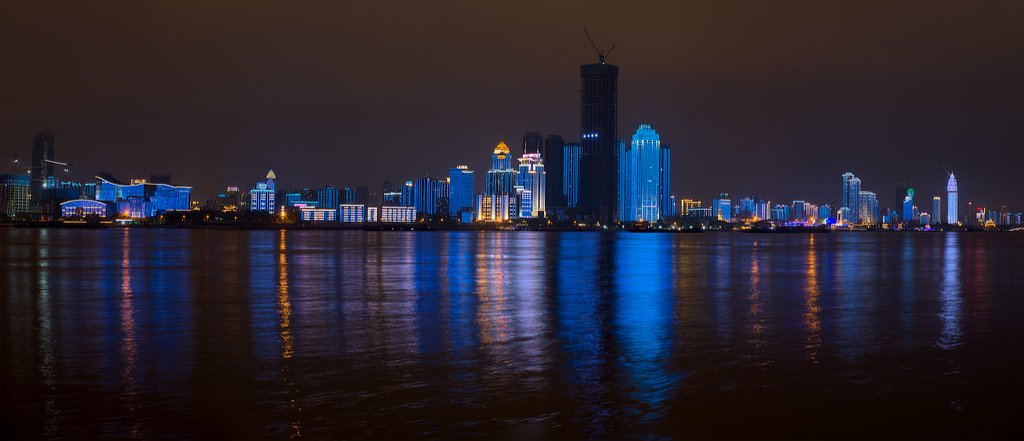 The reflection is a well-known feature of Wuhan and like in many cities around the world (but especially in China), the buildings are equipped with LED lights on the outside which, at night transform the buildings into one large digital canvas.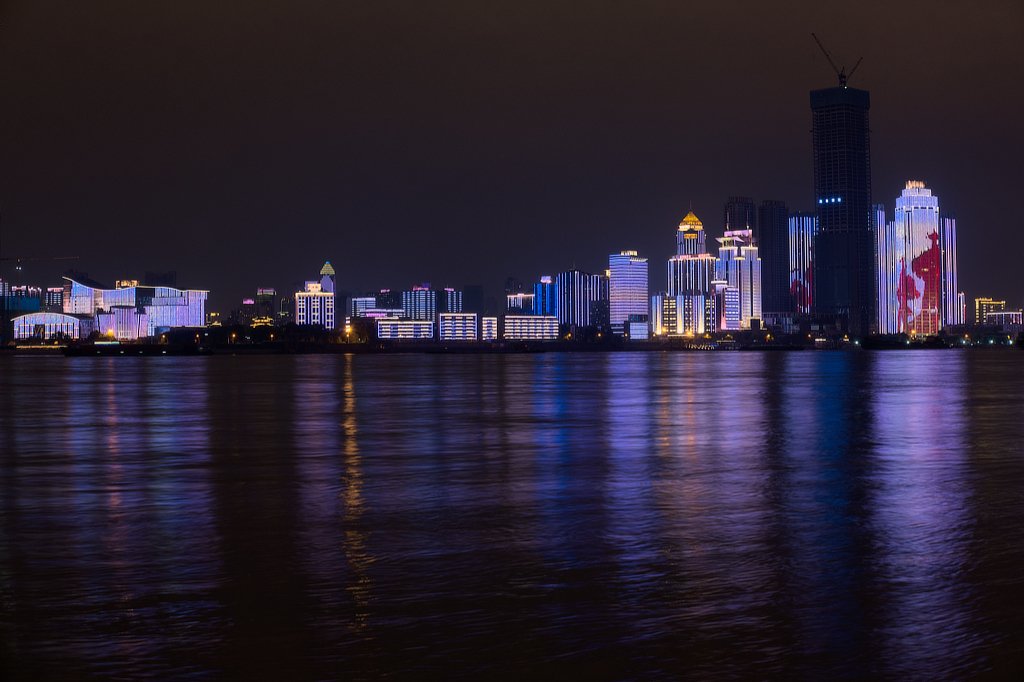 In Shenzhen for instance, these light shows change on a regular basis (to fit specific holiday themes for instance) and is regulated to such an extent that the viewing place is cordoned off at a specific time of the evening for crowd control purposes. If you want to see the show, you normally must take your stand long before the actual show.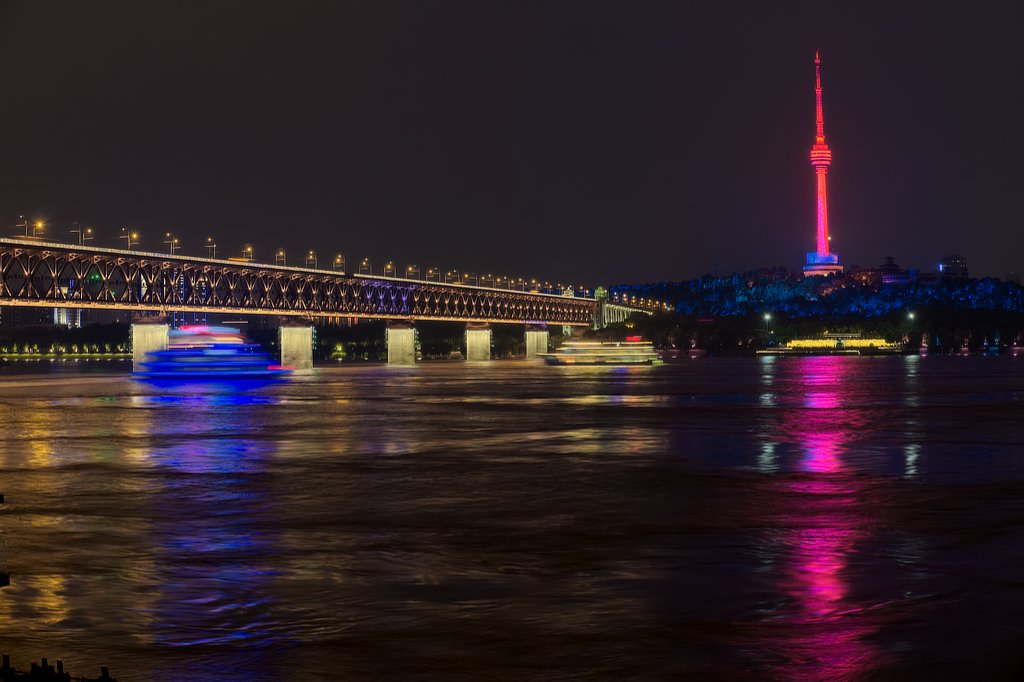 The well-known double-decker bridge called the Wuhan First Yangtze Bridge is such an architectural marvel that I had to add it to my itinerary. The top part of the bridge is a six-lane car bridge, while the bottom part is a railway bridge for the China High-Speed Rail System. While photographing the bridge, several of the well-known China bullet trains crossed the bridge. The bridge even has a specific viewing deck to watch the trains crossing the bridge.
(All photos were taken with the Fujifilm X-T3 and 35mm F2 lens.)