That's quite a nice way to enjoy a sunset.
Other kiters were already preparing to leave, except for the one I photoshopped out.
Don't blame me too much. He was not contributing to the composition and I decided to go Thanos on him.
Thanos would of course agree for two reasons; he appreciates both, balance and sunsets…
Snap!
And there - a nice balanced composition. :)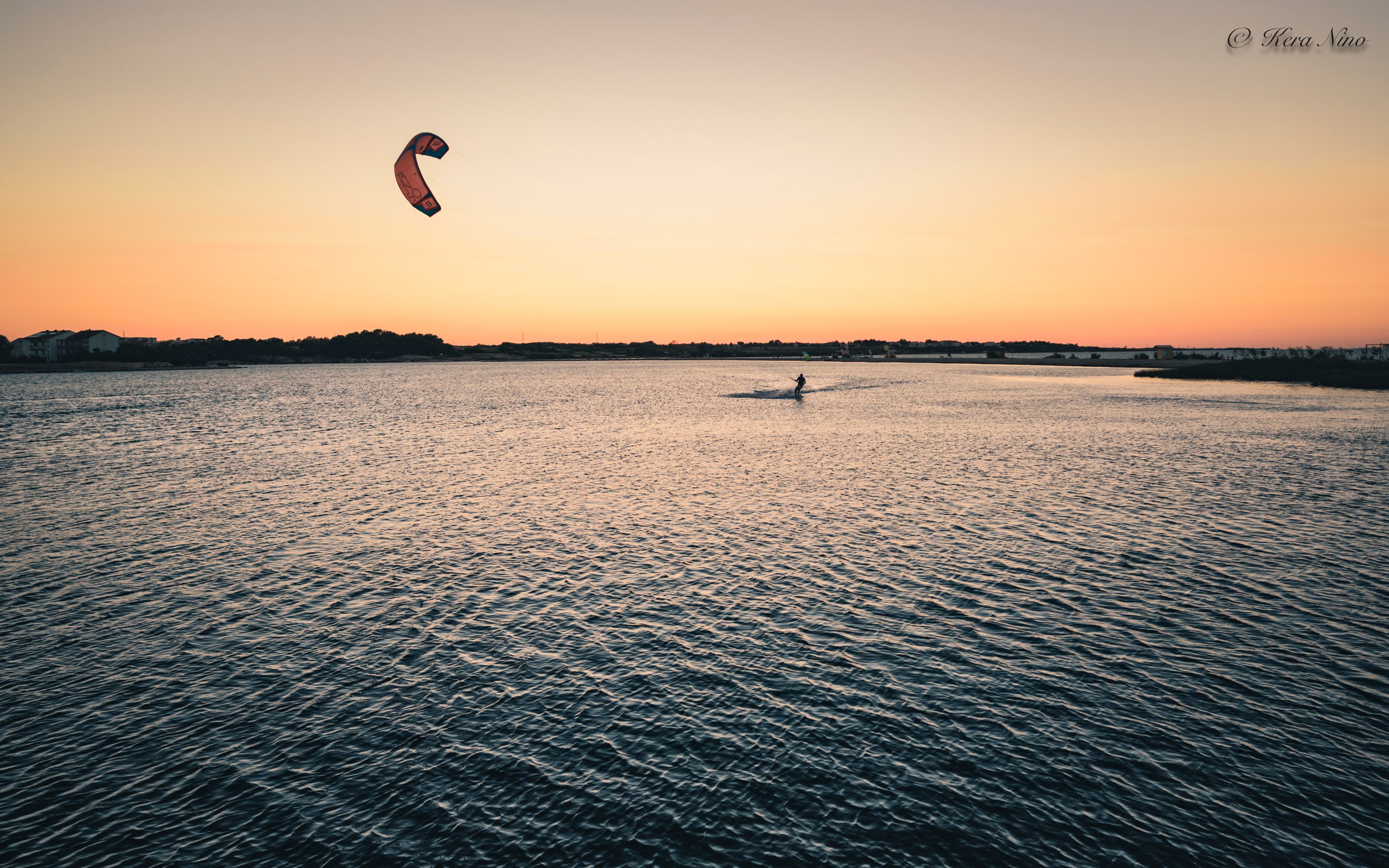 Nikon D750 / ISO 400 / 1/800s / f2.8 / Samyang 24mm f1.4
Cheers!
Nino.