nira water became a community game during the fasting month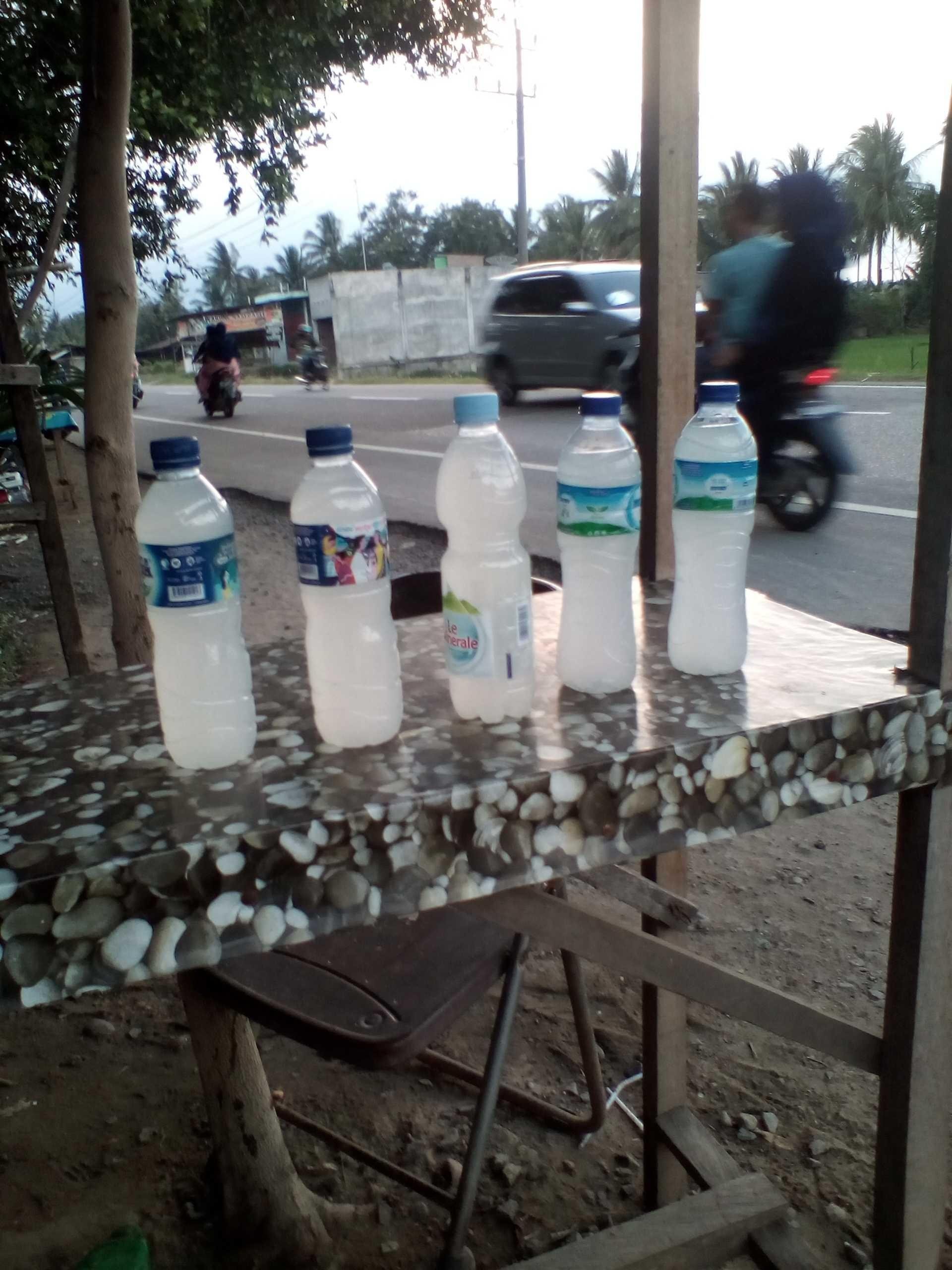 which is in the bottle is water derived from the areng tree taken by people from the stem above the tree has a black fur and feather skin like a broom feather.
unfortunately on this occasion I can only take photos that have been packed for the sale to the buyer.
water nira is ugc can heal the disease like kidney stone and rock, if this water is sour then this water will be made in tuak utuk drunk.