Here is my entry to the latest Boyer Visions Photography Challenge!
The theme is 'Black and White Landscapes'. you can find the details of the contest here if you would also like to take part: https://whaleshares.io/@boyerobert/bvc-boyer-visions-challenge.
This particular image was taken on my recent trip up the mountain, 'Mam Tor' in Derbyshire, UK with my dad. We decided to venture up there at an ungodly hour, so that we could capture the sun rise with our cameras.
Unfortunately, when we got up there, the weather was not optimal for sunrise photography. It was cold and cloudy and the sun was not shining through. I almost gave up on using the images from this particular trip.
That was until I saw Mr Boyer's latest contest! I had not considered editing the landscape shots in Black and White. The typical landscape shots I see day to day have an array of stunning colours, taken during the golden hour. But I thought to myself... I wonder what those pictures would look like in Black and White... and I have to say I am so happy that I did!
Here it is. My entry to the contest. I hope you like it! You can click the image for the full screen version if you wish. A big thank you to @boyerobert for hosting the competition and for stretching my mind once again :grinning: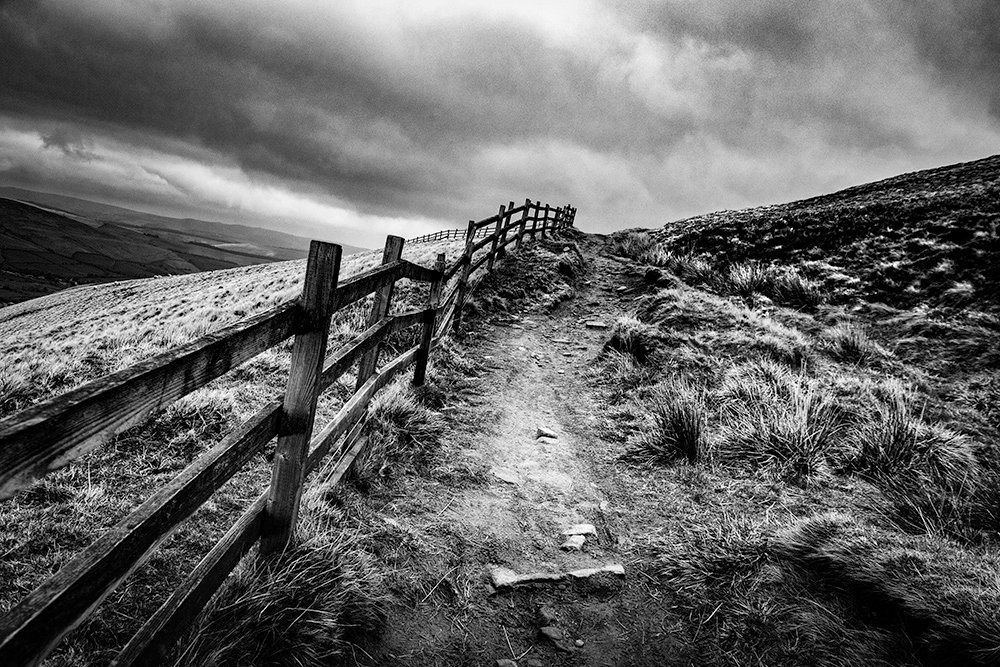 Nikon D5300 / 18mm / 1/15s / F6.3 / ISO 500
---
Thanks for stopping by! Much love, Cheryl :heart:
BTS address: bb-bulldogs

A huge thank you to @zord189 for my bouncing bullies signature!