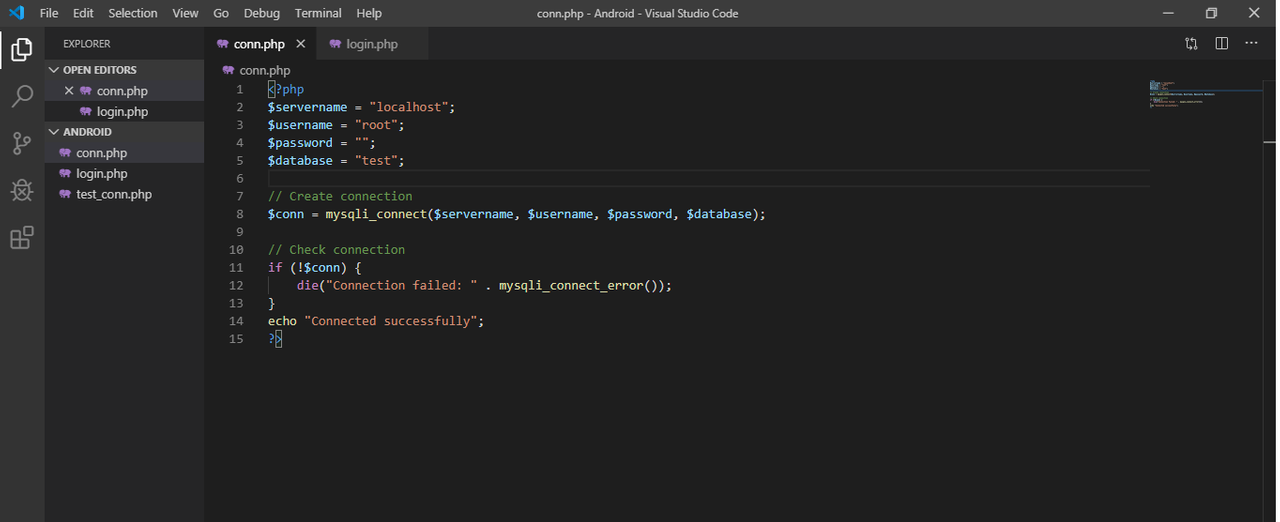 MAKE A PHP CONNECTION WITH MYSQL FOLLOW THESE STEP...
Install xamp latest version


Run Apache and mysql services on control panel


Open C:\xampp\htdocs\


Make Directory in C:\xampp\htdocs\Android


Create a new php file on notepad or vs code editor.


Create mysql Database in localhost by opening it on any browser
  http://localhost/phpmyadmin/


After creat new db in mysql then open your connecton.php file in code editor and past the following code..

<?php $servername = "localhost"; $username = "root"; $password = ""; $database = "test";
// Create connection
$conn = mysqli_connect($servername, $username, $password, $database);
// Check connection
if (!$conn) {
die("Connection failed: " . mysqli_connect_error());
}
echo "Connected successfully";
?>