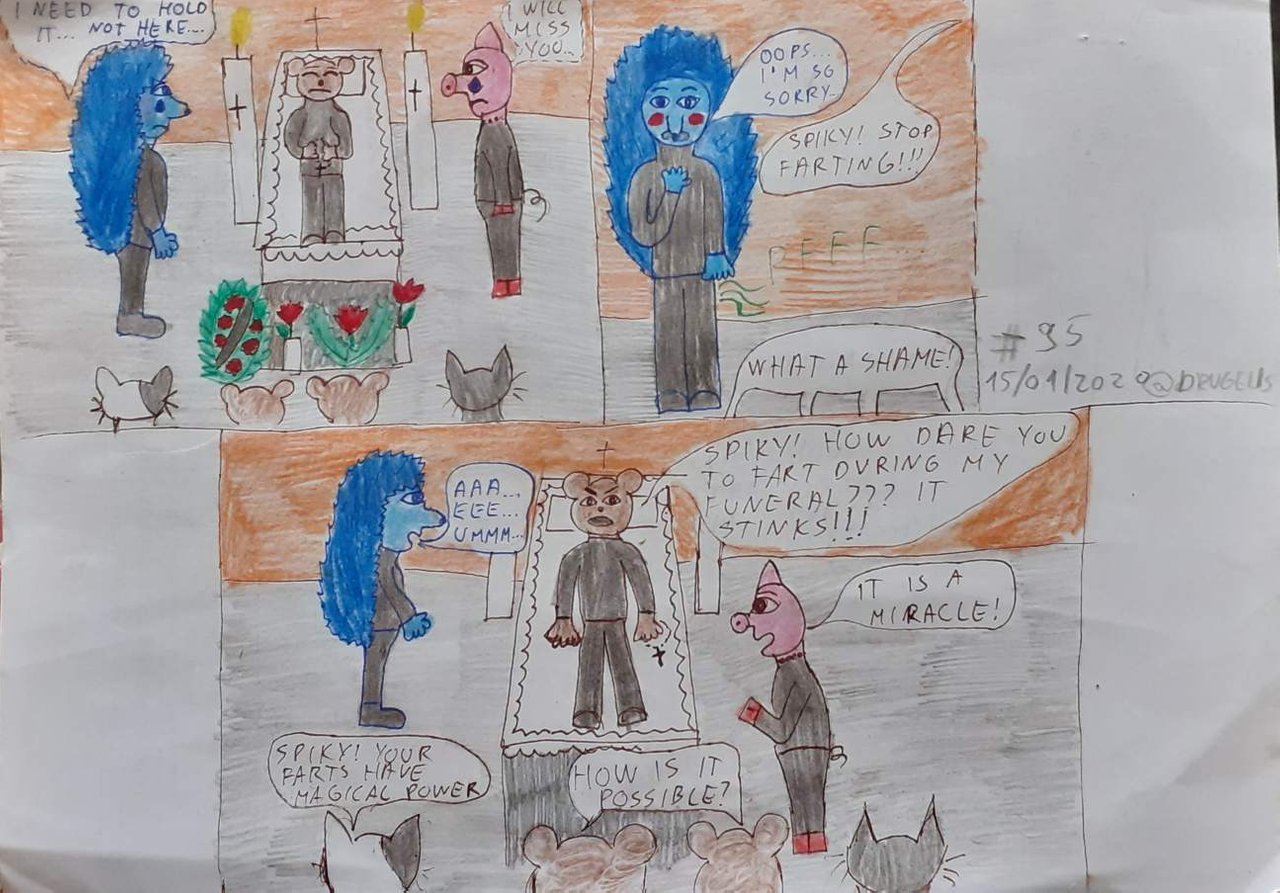 Don't forget that Spiky's farts have healing powers...
First I didn't want to participate this week. Theme of funeral is too painful for me. And boundary between insult (for those who lost their relatives for example) and humour is thin
I hope my comic is not an insult. If yes, I'm sorry...
Posted using Partiko Android