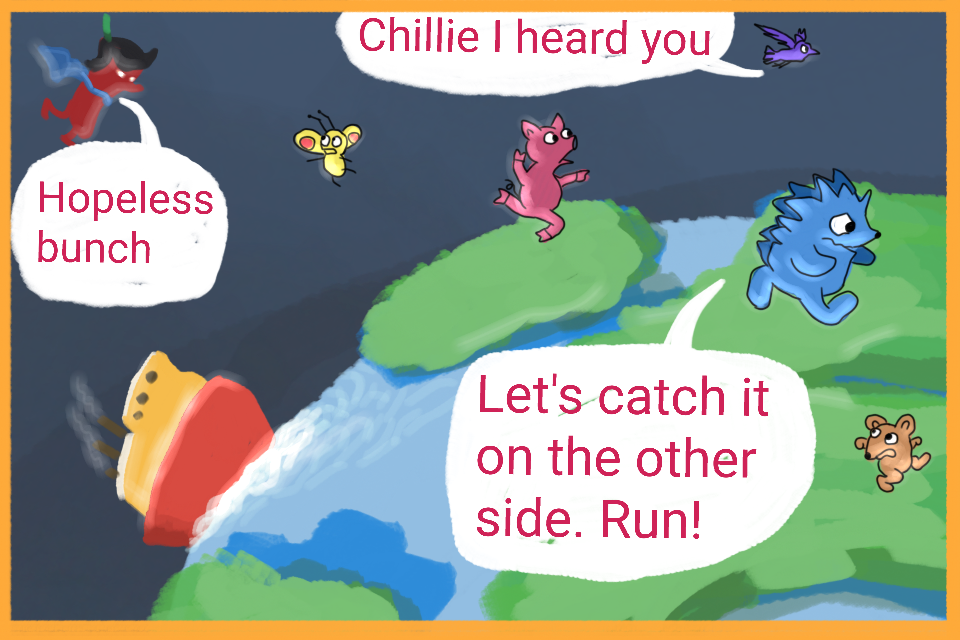 Greetings Pinky and Spiky fans,
This is my comics for the 68th week of the Pinky and Spiky Drawing Contest. The theme is about missing the cruise. Thank you to @organduo and @laputis for providing this opportunity to us all so we can share our talent, have some engagement here on Steemit and make some steem too.
Browneartopia is indeed a round world and not flat. Having said that, the Pinky and Spiky gang decided that they run the opposite direction of the cruise and maybe catch it on the other side. Hmmm how big is Browneartopia? Well Super Chillie thinks it's big enough and whispered "what a bunch of hopeless folks". Cornelius heard that as well as Dietrich and Betsy.
Hope you like it
Noechie