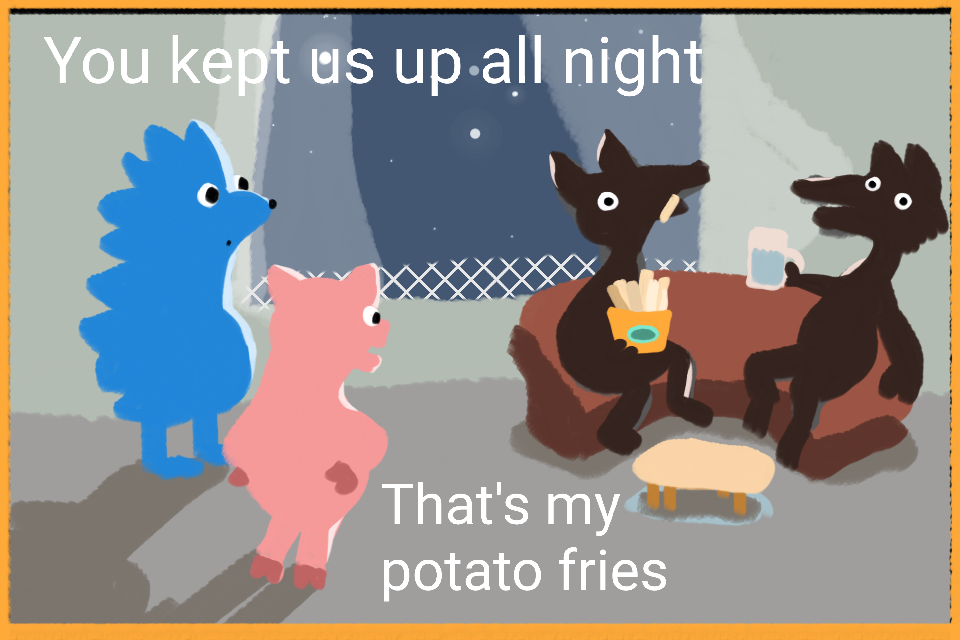 Greetings Pinky and Spiky fans,
The last time I joined this comics making contest was week 68; I am already forgetting a few details about my characters. I even forgot to include Super Chillie here who had been a main character on my comics.
The theme this week is about unwanted guests or visitors. I am sure a lot or most of us had that experience. My comics shows two visitors coming unannounced to the Pinky and Spiky household. What did they do? They made themselves comfortable and welcome. Opened Spiky's favorite drinks and drank also munched on Pinky's potato fries.
Hope you like my entry. Thanks to @organduo and @laputis for this contest.